Just a simple reminder that article is created and owned only by biographytribune.com. Article cannot be re-published in any other pages or documents. Copyright is protected by DMCA. All found copies will be reported.
Original source: https://biographytribune.com/who-are-rick-and-marty-lagina-brothers-from-the-curse-of-oak-island-wiki-net-worth-age-wifes-business-house-family/
Who Are Rick and Marty Lagina?
Rick and Marty Lagina are brothers from Kingsford, Michigan USA, and are famous reality TV personalities, best known to the world for their appearance in the reality TV series "The Curse of Oak Island", which showcases the brothers' efforts to search for historical artifacts and treasure. The show premiered in the 5th January 2014. We will focus on the lives and careers of both brothers; let's first start with Marty Lagina.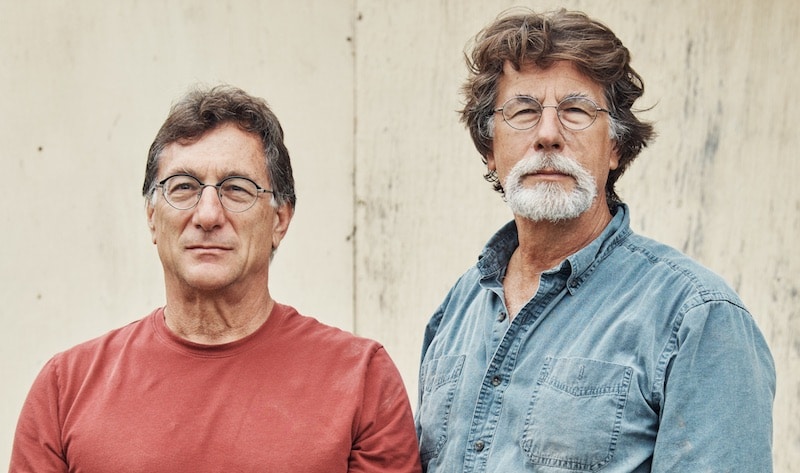 Marty Lagina Wiki: Early Life, Family, and Education
Marty was born in 1955 and is the younger brother – they have a sister named Martina. His parents are George Lagina and Ann Cavalieri but no further information has been made available about them. Marty enrolled at Michigan Technological University after matriculating, and obtained a degree in mechanical engineering. His education didn't end there, as he later btained a law degree, and was admitted to the Michigan State Bar.
Career Beginnings
Marty launched his career in the late '70s when he got a job as a petroleum engineer at the Amoco Production Company. Just three years later he had learned enough and had enough money in his bank account to start his own company, Terra Energy Limited, which focused on the development of resources for shale gas in the state of Michigan. Gradually, his company became more involved in the shale gas market, eventually starting its own distribution network, and becoming the largest operator in the line of shale gas. He later sold his company for $58 million to CMS, which he used for further investments.
Vineyard Business
Marty then looked for another investment, and launched Mari Vineyards in Michigan. It turned out to be a smart investment, since the vineyard is still producing a high-class red wine. However, busy with other projects, Marty got his son involved in the vineyard business, which enabled Marty to focus on other things that interested him, including Oak Island.
The Curse of Oak Island
Fascinated by the Oak Island from an early age and the mysteries that this small island in Mahone Bay apparently had, Marty wanted to take over the island; he teamed up with his brother Rick to obtain a controlling interest in Oak Island Tours, which apparently owns most of the island. They were successful in their efforts, and after a while Marty and Rick were approached by Prometheus Entertainment, which soon resulted in the reality TV show "The Curse of Oak Island", which premiered in Canada on the 5th January 2014, and since then over 60 episodes have been aired, showcasing the efforts of the two brothers to bring the mysteries of the Oak Island closer to the public. Marty has become popular since the launch of the series, which only increased his wealth.
Encouraged by the success of the original series, Marty started the spin-off series "The Curse of Oak Island: Drilling Down", launched in 2016. He has started another project, a search for  Civil War gold apparently lost in Michigan, with the help of Robert Clotworthy and Kevin Dykstra. The show, "The Curse of Civil War Gold", premiered on the 6th March 2018, and at the time of writing, six episodes have been aired. Their search is based on a deathbed confession of a lighthouse keeper from the 1890s.
Marty Lagina Net Worth
Since his career beginnings, Marty has had a number of successful projects, from his own gas oil company to a well-established vineyard to most recent TV career. So, have you ever wondered how rich Marty Lagina is, as of mid- 2018? Well, according to authoritative sources, it has been estimated that Marty Lagina's net worth is as high as $100 million.
Marty Lagina Personal Life, Wife, Children?
Do you know if Marty is taken or single? Well, if you have been asking that question, we will answer it – Marty has been married to Margeret Olivia for more than two decades. She is an oil engineer and the couple has two children together, a son Alex and a daughter Maddie.
Rick Lagina Wiki: Early Life, and Education
Now that we have covered the life and work of Marty Lagina let's switch focus to Rick Lagina, Marty's older brother. Rick Lagina was born in 1954, but as with his brother, the actual date of his birth has been omitted from the media. He is a retired post office delivery man, and now a reality TV personality, best known to the world for his appearance in the reality series "The Curse of Oak Island". He grew up with his younger brother and sister, however, he has managed to hide all information about his education.
Career Beginnings
In the time before he became a famous TV personality, Rick was a post office delivery man for many years with the Michigan post office, building his net worth and living a relatively simple life behind the camera, but has always been interested in Oak Island. So, soon after his retirement, Rick co-joined his brother to focus on the Oak Island. He, like his brother, has been intrigued by the mysteries that surround the island since the first time he read about them. Since the launch of the series, Rick has become successful, and has worked with his brother on other projects, including "The Course of Oak Island: Drilling Down", though he hasn't participated in the search for the (supposed) lost Civil War gold. Nevertheless, these other projects have contributed to his wealth. Though the series started in 2014, Rick has actually been searching for the lost treasures and artifacts on the island since 2006, he just needed Marty and a production company that would make him and his brother TV stars.
Rick Lagina Net Worth
Rick, like his brother, has become famous across the world since the launch of the series, and its popularity has steadily increased his net worth. So, have you ever wondered how rich Rick Lagina is, as of mid- 2018? According to authoritative sources, it has been estimated that Rick's net worth is as high as $2 million, which is pretty impressive don't you think?

Rick Lagina Personal Life, Marriage, Wife, Children?
Although he became extremely popular, Rick has always been reserved when it comes to sharing his personal details with the public. For now, we don't know if Rick is married or single, and whether he has any children or not. Rumors surfaced recently that Rick is attracted to the same sex, but these reports have remained what they are, rumors. Hopefully, he changes his mind and starts sharing his most intimate details with the fans.