Just a simple reminder that article is created and owned only by biographytribune.com. Article cannot be re-published in any other pages or documents. Copyright is protected by DMCA. All found copies will be reported.
Original source: https://biographytribune.com/who-is-aaron-goodwin-from-ghost-adventures-his-wiki-net-worth-wife-single-weight-loss-height/
Who is Aaron Goodwin?
Aaron Goodwin was born on the 1st April 1976, in Portland, Oregon USA, and is a reality TV star, paranormal investigator, and camera operator, best known to the world for his appearances in the highly-acclaimed reality TV series "Ghost Adventures" (2008-2018), next to Zak Bagans and Billy Tolley. He has appeared in several other shows too, such as "Deadly Possessions" in 2016, and "Ghost Fit" (2013), among other shows related to the paranormal.
Early Life, Family, and Education
There is still no information in regards to his parents and education in the media, but hopefully information like this will surface in the near future.
From an early age, Aaron has been interested in cameras and filming, and had a lifelong dream of becoming a cameraman. As he got older, his dream started turning into reality.
Career Beginnings
Before joining "Ghost Adventures" Aaron was building a name for himself as a cameraman for a number of behind-the-scenes film premieres in Las Vegas, until striking up a deal with the Ultimate Fighting Championship (UFC), to serve as their camera operator. Gradually his popularity improved, and he was able to start a couple of his own shows. One of them was "My Hometown with Aaron Goodwin" in 2003, then it was in 2004 that he started collaborating with Nick and Zak on the documentary "Ghost Adventures". The duo of Bagans and Groff needed a camera operator to film a documentary about their endeavors, and Aaron was the one they selected. The trio remained together, and once they were picked up for the new series on Travel Channel, Aaron became a full-time member.
Rise to Prominence
The "Ghost Adventures" premiered on the 17th October 2008, and Aaron has been on the show since then, despite rumors that he left the series in 2016. So far, he has featured in over 200 episodes, which has increased both his popularity and wealth. As his popularity improved he started to appear in other shows related to paranormal, such as "Ghost Fit" (2013), "Ghost Adventures: Aftershocks" (2014-2016), and "Deadly Possessions" in 2016. He also had several shows on his own, including "The Perfect Shot with Aaron Goodwin" back in 2014.
— Aaron Goodwin (@AaronGoodwin) June 10, 2018
Ghost Adventures Accidents
During the trio's intervention at the famous nightclub Bobby Mackey's Music World, Aaron, serving as a bait for the paranormal entities, was possessed and left with three scratch marks on the back of his left leg. Furthermore, the same entity followed him to Winchester Mystery House, apparently proving that the famous nightclub is haunted.
Do You Know How Rich Aaron Goodwin Is?
Aaron is doing the work he loves, though with a couple of minor adjustments; he wasn't quite a believer in the paranormal in the beginning, but he changed his mind after a few close encounters. He is often used as a bait for the entities, which apparently pays good money. So, have you ever wondered how rich Aaron Goodwin is, as of mid- 2018? According to authoritative sources, it has been estimated that Goodwin's net worth is as high as $1.5 million.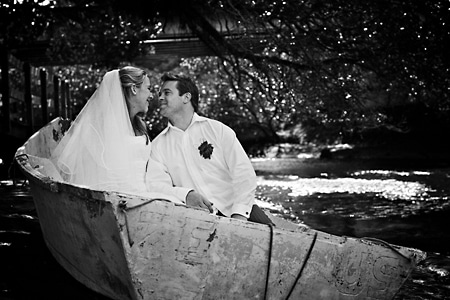 Do You Know About Aaron's Personal Life, Affairs, Wife, Marriage, Children?
Aaron was married, though only briefly, to Sheena in 2011, but the same year the couple divorced. There weren't any arguments between them, but Aaron felt he is doing a good deed, considering that his wife was having constant nightmares, for which Aaron blamed himself, because of the nature of his job. The two remain close to each other, and have spent time together several times since their divorce. They don't have any children.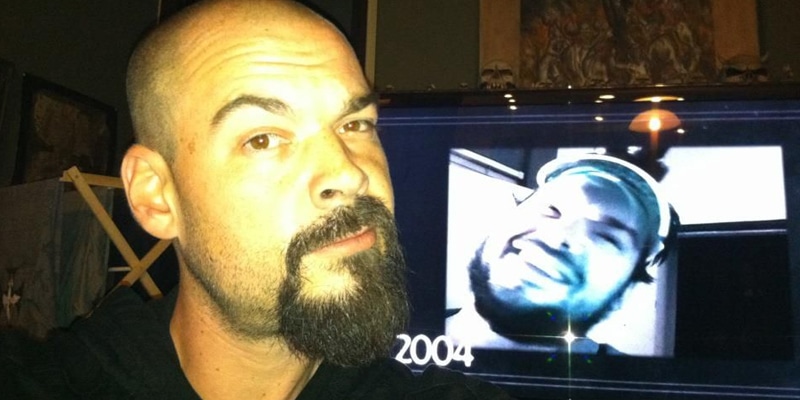 Aaron Goodwin Weight Loss
When he first introduced Bagans and Groff, he was told that he was overweight to be featured in the show for every mission – at the time Aaron weighed 254lb, but thanks to his diet and healthy lifestyle, he lost 54lbs in five months. He has continued to eat healthily and spends more time lifting weights than ever before. You can read more about his lifestyle here.
Aaron Goodwin Height, and Body Measurements
Have you wondered how tall Aaron is? Well, he stands at 6ft 3ins, which is equal to 1.92m, while he now weighs 90kg or 210 lb. Pretty impressive, considering the fact that he was 254lb at one time. He now feels great in his body, and often visits the gym.
Is Aaron Goodwin on Social Media?
Aaron has become quite popular since his first appearance on television, mirrored through his social media presence, on which he has a total following of around 1.5 million fans. He can be found on Facebook, Twitter, and Instagram – his official Facebook page has over 450,000 followers, with whom he has shared his most recent career endeavors. His official Twitter account boasts a total of 565,000 followers who enjoy daily posts about Aarons life, and career as well. Many of his tweets have gone viral, all of which you can see on his official page. Aaron is also no stranger to Instagram, on which he has over 330,000 followers.