Summary of Joe Penny:
• Born in London, England in 1956
• Net worth estimated at $500,000 from acting career
• Studied under Lee Strasberg and often played tough guy roles
• Starred in "Riptide" (1984-86), "Jake and the Fatman" (1987-92), and "The Sopranos"
• Married to Cindy since 2004, private about personal life and has no social media accounts

Known for movies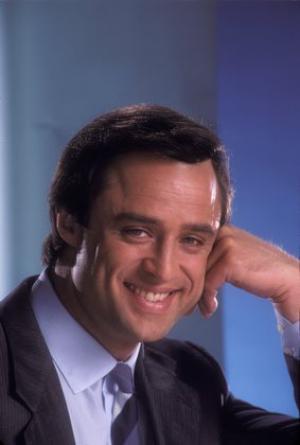 Who is actor Joe Penny?
Joseph Edward Penny Jr. was born on 24 June 1956, in London, England, and is an actor, perhaps still best known for being a part of the TV detective series "Riptide" in the role of Nick Ryder from 1984 to 1986. He also appeared in the popular TV series "Jake and the Fatman" (1987-92).
The Wealth of Joe Penny
How rich is Joe Penny? As of mid-2018, sources inform us of a net worth that is at $500,000, mostly earned through his career as an actor, having appeared in numerous other television projects and films. As he continues his career, it is expected that his wealth will also continue to increase.
Early Life and Education
Joe's father was American and mother Italian – his family later moved from London to Marietta, Georgia where they would stay until his parents divorced. He then moved with his mother to California where he would attend Marina High School, during which time he played both basketball and football. He was not a high profile student, and never really participated in extracurricular activities – he was even listed as missing in action in every yearbook of the school.
After completing his studies, he took on various odd jobs to make ends meet, as a dishwasher, a postal truck washer, and a crew foreman before finding acting opportunities. He studied under Lee Strasberg, and his demeanor allowed him to play various tough guy roles in Hollywood. In the late 1970s up to the 1980s, he had various heroic and villainous roles, many of which found him playing as a mobster. He was also a part of the pilot of "The Hardy Boys/Nancy Drew Mysteries".
Acting Prominence
Penny began his career appearing in various television films and pilots, then had one of his first recurring roles on television in the series "Forever Fernwood", playing the role of Sal DiVito, and having parts in "CHiPs", "Vega$", "Flamingo Road", and "Archie Bunker's Place. He also started to appear in a variety of films, such as "Our Winning Season", and "Gangster Wars" in the role of Benjamin "Bugsy" Siegel. In 1984, he became one of the main cast members in the show "Riptide", in which he was given the role of Nick Ryder, aired on NBC as a detective series which would run for three seasons, but still had reruns on the USA Network during the late 1980s. Penny would go on to appear in other television projects in the meantime, as a guest in "The Twilight Zone" which was a revival of the 1960s television series of the same name, and in television movies "Perry Mason: The Case of the Shooting Star", and "Blood Vows: The Story of a Mafia Wife".
Later Work
In 1987, Joe was cast as Jake Styles in the television series "Jake and the Fatman", a crime drama which follows prosecutor J. L. "Fatman" McCabe and investigator Jake Styles as they handle various crimes. The show would run for a total of five seasons on CBS, ending its run in 1992. The show's success would create the spin-off "Diagnosis: Murder", which would also find popularity on its own. After his run with "Jake and the Fatman", Joe would find himself going back to appearing in television films.
He also had the opportunity to make guest appearances in recent popular shows – he was a part of "The Sopranos", "Walker, Texas Ranger", "7
th
Heaven", and "CSI: Crime Scene Investigation". During the 2000s, he became one of the stars of the "Jane Doe" television movie series on the Hallmark Channel, starring alongside Lea Thompson in numerous productions including "Jane Doe: Vanishing Act", "Jane Doe: The Wrong Face", and "Jane Doe: Ties That Bind". In 2006, Joe then had a recurring role in "Days of Our Lives", then found a recurring role in "Cold Case" a few years later.
Personal Life and Relationships
Many sources detail that Penny has been married since 2004 to Cindy, however, due to how private their relationship is, there have been no details on whether or not they have children.
One of the reasons his personal life remaining private is due to a lack of any social media accounts with any of the major social media websites, such as with Facebook, Twitter, or Instagram. He's also not been active with any acting work since 2011, and has laid low from the media in recent years.
General Info
| | |
| --- | --- |
| Full Name | Joe Penny |
| Date Of Birth | June 24, 1956 |
| Height | 1.83 m |
| Profession | Actor |
| Education | Marina High School |
Accomplishments
| | |
| --- | --- |
| Movies | Blood Vows: The Story of a Mafia Wife, Bloody Birthday, Breach of Faith: A Family of Cops 2, Whisper Kill, Family of Cops 3, Reign of the Gargoyles, Our Winning Season, Betrayed at 17, The Red Phone: Manhunt, The Little Unicorn, Perry Mason: The Case of the Shooting Star, Terror in the Night, Gangst... |
| TV Shows | Jane Doe, Jake and the Fatman, Riptide, The Gangster Chronicles, Forever Fernwood |
Social profile links
Facts
| # | Fact |
| --- | --- |
| 1 | Suffered from seasickness while filming the Riptide (1984) TV series. |
| 2 | First job was a small part in the pilot of The Hardy Boys/Nancy Drew Mysteries (1977) TV series. |
| 3 | Dark, hunky 'tough guy' actor who studied under Lee Strasberg and went on to play heroes and mobsters in mini-movies in the 80s. Best known for his series work with William Conrad in Jake and the Fatman (1987). |
| 4 | Played football during high school in Huntington Beach, California. Odd jobs before acting including washing postal trucks, crew foreman, and dishwasher. |
| 5 | Born in England to an American father and an Italian mother, lived in Georgia as a baby but later moved to California, where he has lived since. |
| 6 | While Joe is a graduate of Marina High School in Huntington Beach, California, Class of 1974, he was never a high-profile student. No extra-curricular activities (drama productions, etc), and he ducked every student picture day after his freshman year. You'll find him listed as "missing in action" in every MHS yearbook published after 1971. |
Pictures
Movies
Actor
| Title | Year | Status | Character |
| --- | --- | --- | --- |
| The Last Night Inn | 2016 | | Sam |
| Betrayed at 17 | 2011 | TV Movie | John Taylor |
| Cold Case | 2009-2010 | TV Series | Hank Butler |
| CSI: Miami | 2008 | TV Series | Travis Drake |
| Days of Our Lives | 2008 | TV Series | Martino Vitali |
| Jane Doe: Eye of the Beholder | 2008 | TV Movie | Frank Darnell |
| CSI: Crime Scene Investigation | 2007 | TV Series | Jack Oakley |
| Jane Doe: How to Fire Your Boss | 2007 | Video | Frank Darnell |
| Reign of the Gargoyles | 2007 | TV Movie | Gus |
| Jane Doe: Ties That Bind | 2007 | TV Movie | Frank Darnell |
| Jane Doe: The Harder They Fall | 2006 | TV Movie | Frank Darnell |
| Jane Doe: Yes, I Remember It Well | 2006 | TV Movie | Frank Darnell |
| Threshold | 2005 | TV Series | Robert Sprague |
| Jane Doe: The Wrong Face | 2005 | TV Movie | Frank Darnell |
| Jane Doe: Til Death Do Us Part | 2005 | TV Movie | Frank Darnell |
| Jane Doe: Now You See It, Now You Don't | 2005 | TV Movie | Frank Darnell |
| Jane Doe: Vanishing Act | 2005 | TV Movie | Frank Darnell |
| 7th Heaven | 2003 | TV Series | Nick |
| Red Phone 2 | 2003 | TV Movie | Darrow |
| The Little Unicorn | 2002 | | Tiny |
| The Red Phone: Manhunt | 2002 | TV Movie | Jack Darrow |
| Boomtown | 2002 | TV Series | Les Van Buren |
| Two Against Time | 2002 | TV Movie | George Tomich |
| Scope | 2001 | TV Series | Host |
| Jack of Hearts | 2000 | | Arden Cook |
| The Prophet's Game | 2000 | | Walter Motter |
| Chicken Soup for the Soul | 2000 | TV Series | David |
| The Sopranos | 2000 | TV Series | Victor Musto |
| Walker, Texas Ranger | 1999 | TV Series | Sonny Tantero |
| Twice in a Lifetime | 1999 | TV Series | Flash Jericho / David Lazarus |
| BitterSweet | 1999 | Video | Carl Peckato |
| Family of Cops III: Under Suspicion | 1999 | TV Movie | Ben Fein |
| Diagnosis Murder | 1998 | TV Series | Det. Reggie Ackroyd |
| Stranger in My Home | 1997 | TV Movie | Ned Covington |
| Breach of Faith: A Family of Cops II | 1997 | TV Movie | Ben Fein |
| She Woke Up Pregnant | 1996 | TV Movie | Dr. Roger Nolton |
| Double Jeopardy | 1996 | TV Movie | John Dubroski |
| Touched by an Angel | 1995 | TV Series | Zack Bennett |
| Young at Heart | 1995 | TV Movie | Mike |
| The Disappearance of Vonnie | 1994 | TV Movie | Ron Rickman |
| Terror in the Night | 1994 | TV Movie | Lonnie |
| The Danger of Love: The Carolyn Warmus Story | 1992 | TV Movie | Michael Carlin |
| Jake and the Fatman | 1987-1992 | TV Series | Jake Styles |
| Matlock | 1986-1990 | TV Series | Paul Baron |
| The Operation | 1990 | TV Movie | Dr. Ed Betters |
| A Whisper Kills | 1988 | TV Movie | Dan Walker |
| Roses Are for the Rich | 1987 | TV Movie | Lloyd Murphy |
| Blood Vows: The Story of a Mafia Wife | 1987 | TV Movie | Edward Moran |
| The Twilight Zone | 1986 | TV Series | Ricky Frost |
| Perry Mason: The Case of the Shooting Star | 1986 | TV Movie | Robert McCay |
| Riptide | 1984-1986 | TV Series | Nick Ryder |
| T.J. Hooker | 1983 | TV Series | Miles Dickson |
| Matt Houston | 1983 | TV Series | Eric Jason |
| Lottery! | 1983 | TV Series | |
| Savage in the Orient | 1983 | TV Movie | Peter Savage |
| Archie Bunker's Place | 1983 | TV Series | Rick Baxter |
| Tucker's Witch | 1983 | TV Series | Justin St. Peter |
| Lifepod | 1981 | | Simmons |
| Gangster Wars | 1981 | | Benjamin "Bugsy" Siegel |
| S.O.B. | 1981 | | Officer Phil Buchwald |
| Bloody Birthday | 1981 | | Mr. Harding |
| Vega$ | 1981 | TV Series | Nickie Andreas |
| Flamingo Road | 1981 | TV Series | Nick Walker |
| The Gangster Chronicles | 1981 | TV Mini-Series | Benjamin 'Bugsy' Siegel |
| The Gossip Columnist | 1980 | TV Movie | Paul Cameron |
| Paris | 1980 | TV Series | Mike Fitz |
| Lou Grant | 1979 | TV Series | Dave Tynan |
| Samurai | 1979 | TV Movie | Lee Cantrell |
| The Girls in the Office | 1979 | TV Movie | Beau Galloway |
| Mother, Juggs & Speed | 1978 | TV Short | Speed |
| Deathmoon | 1978 | TV Movie | Rick Bladen |
| Our Winning Season | 1978 | | Dean Berger |
| CHiPs | 1978 | TV Series | Officer Brent Delaney |
| Forever Fernwood | 1977 | TV Series | Sal DiVito |
| Delta County, U.S.A. | 1977 | TV Movie | Joe Ed |
| The Hardy Boys/Nancy Drew Mysteries | 1977 | TV Series | Brandon |
Soundtrack
| Title | Year | Status | Character |
| --- | --- | --- | --- |
| Riptide | 1984 | TV Series performer - 2 episodes | |
Self
| Title | Year | Status | Character |
| --- | --- | --- | --- |
| Whatever Happened To? | 2010 | TV Series | Himself |
| Intimate Portrait | 1999-2001 | TV Series documentary | Himself / Narrator |
| Vicki! | 1992 | TV Series | Himself |
| What About Me? I'm Only 3! | 1992 | TV Movie | Himself |
| One on One with John Tesh | 1991 | TV Series | Himself |
| The Chuck Woolery Show | 1991 | TV Series | Himself |
| Ford Super Model of the World 1991 | 1991 | TV Movie | Himself - Host |
| The Arsenio Hall Show | 1990 | TV Series | Himself |
| The Tonight Show Starring Johnny Carson | 1989 | TV Series | Himself |
| The Pat Sajak Show | 1989 | TV Series | Himself |
| CBS All-American Thanksgiving Day Parade | 1987 | TV Special | Himself |
| Star's Table | 1986 | TV Series | Himself |
| The Richard Lewis 'I'm in Pain' Concert | 1985 | TV Movie documentary | Himself - Witness |
| The NBC All Star Hour | 1985 | TV Movie | Himself |
| Our Time | 1985 | TV Series | Himself |
| Today | 1985 | TV Series | Himself |
| Hour Magazine | 1985 | TV Series | Himself |
Awards
Won Awards
| Year | Award | Ceremony | Nomination | Movie |
| --- | --- | --- | --- | --- |
| 1993 | TV Prize | Aftonbladet TV Prize, Sweden | Best Foreign TV Personality - Male (Bästa utländska man) | |
Source:
IMDb
,
Wikipedia