• Josh Peck is an actor, voice actor, and YouTube personality born in New York City on November 10, 1985
• He started acting and comedy at age 8, and made his debut stand-up comedy performance at Carolines on Broadway
• Gained prominence in 2004 as Josh in the sitcom "Drak & Josh", which led to the films "Drake & Josh Go Hollywood" and "Merry Christmas, Drake & Josh"
• Accomplished voice actor, including voicing Eddie in the "Ice Age" franchise and Casey Jones in "Teenage Mutant Ninja Turtles"
• Has a net worth of $2.5 million and is married to Paige O'Brien since 2017

Known for movies
Short Info
| | |
| --- | --- |
| Net Worth | $2.5 Million |
| Date Of Birth | November 10, 1986 |
| Fact | His mother just moved back to New York a week and a half ago. So now he's learning to cope on his own. [March 2006] |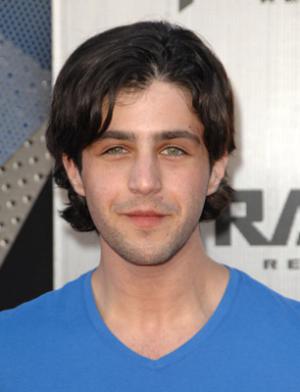 Who is Josh Peck?
Born Joshua Michael Peck on the 10th November 1985, in New York City, USA, he is an actor, voice actor and YouTube personality, perhaps best known to the world for his role as Josh in the Nickelodeon live-action comedy series "Drake & Josh", which aired from 2004 until 2007, among many other roles.
Early Life, Parents, and Education
The son of Barbara, Josh never met his biological father and the two lived in small one-bedroom apartments in New York City. During his childhood Josh had health problems, including a battle with asthma and being overweight. His asthma made him stay at home and watch sitcoms, which resulted in him becoming interested in comedy at the age of eight.
He went to P.S. 40 and The Professional Performing Arts School, and would later join TADA! Youth theater, where he started practicing his acting and comedy skills. He made his debut stand-up comedy performance at Carolines on Broadway, for the Audrey Hepburn foundation.
Career Beginnings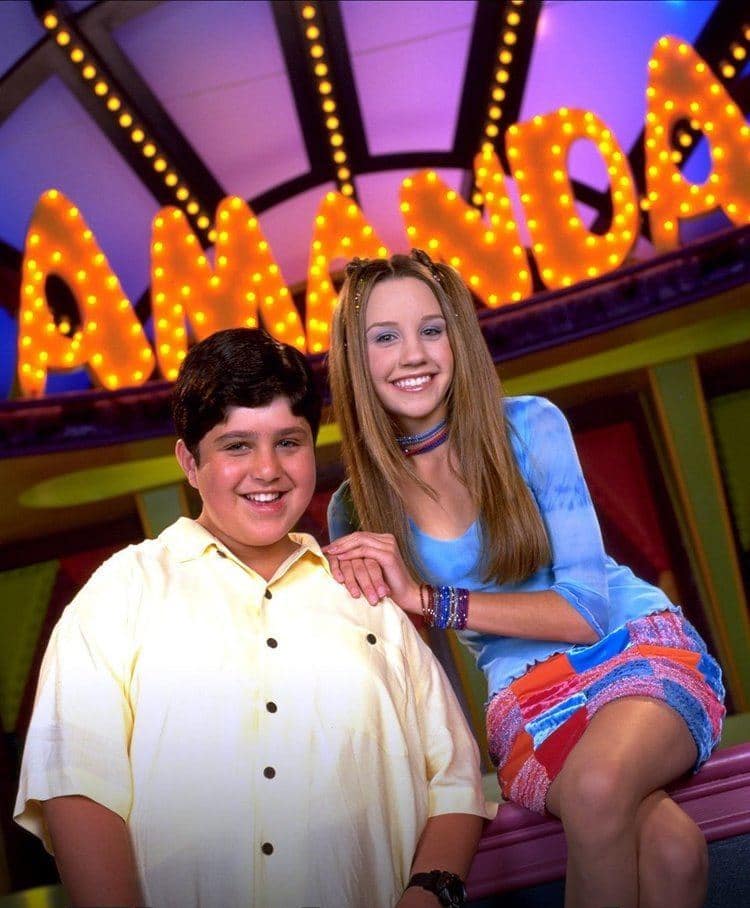 Five years into comedy and acting, Josh received an offer to become a part of Nickelodeon's "The Amanda Show". After a talk with his mother Josh accepted the role, and moved to Los Angeles to pursue an acting career. He remained in the show for the next two years, during which time he made several other appearances, including his film debut in the drama film "The Newcomers", and a minor role in the comedy film "Max Keeble's Big Move" in 2001. In 2004 he played George Tooney in the crime-drama film "Mean Creek", which was his last role before he started losing pounds, which was a turnaround moment in his career. Being overweight in his adolescent years played a big part in his early career, but he has since devoted himself to a healthy lifestyle, losing over 40 pounds in a couple of years.
Rise to Prominence
In 2004, Josh was chosen for the part of Josh in the sitcom "Drak & Josh", starring next to Drake Bell and Miranda Cosgrove. The particular role made them extremely popular with the younger audience, so that Nickelodeon decided to cast them in films "Drake & Josh Go Hollywood" in 2006, and the 2007 sequel "Drake & Josh: Really Big Shrimp", and they returned for another film in 2008, entitled "Merry Christmas, Drake & Josh". During this time in the "Drake & Josh" franchise, he was also building a name for himself in other projects, including the independent film "Special" in 2006, and in 2008 starring in the comedy film "The Wackness", next to Ben Kingsley and Olivia Thirlby.
Styling provided by: Mom pic.twitter.com/leJCiasQOZ

— Josh Peck (@ItsJoshPeck) February 12, 2017
Continual Success
Josh was now an accomplished actor with a few notable credits and awards to his name, so it became quite easy for him to land new roles, and as a result, his career was on a constant rise. In 2012 he was Matt Eckert in the highly-acclaimed sci-fi action thriller film "Red Dawn", starring next to Chris Hemsworth and Josh Hutcherson, and in 2013 starred in the drama film "Battle of the Year". Since then, he has become more focused on voice acting, but has still secured a few notable roles on screen, such as the part of Nicky Ernst in the Golden Globe Award-nominated film "Danny Collins" in 2015, with Al Pacino, Annette Benning and Jennifer Garner in the lead roles, while most recently he co-starred alongside James Franco in the fantasy sci-fi horror film "The Labyrinth" (2017), and had the lead role in the drama film "Locating Silver Lake" in 2018.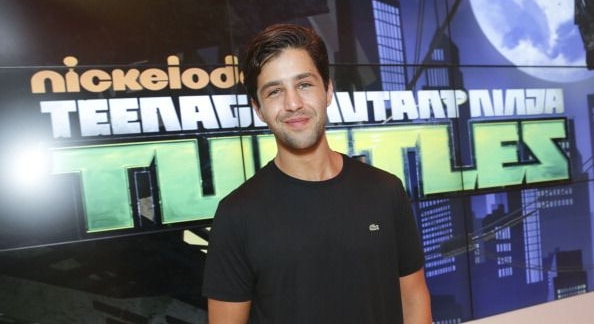 An Accomplished Voice Actor
Josh has been recognized as a voice actor as well, starting in the early years of his career, but coming to prominence in the second half of the 2000s, by voicing such characters as Eddie in the animated film franchise "Ice Age", and later as Casey Jones in the animated series "Teenage Mutant Ninja Turtles" (2013-2017).
YouTube Personality
Since 2017, Josh has been showcasing his comedy skills on YouTube, as he launched the YouTube channel on which he now has over 1.6 million subscribers, with his videos having been viewed over 53 million times. Quite impressive, don't you think? Some of his most popular videos are "Drake and Josh Reunion", which has attracted over 10 million views, and his announcement that he got married.
Do You Know How Rich Josh Peck Is?
Josh, starting his career as a child actor, has managed to make a successful transition to adult roles and has become one of the most popular actors of the present day, now having featured in over 60 film and TV titles, and certainly increasing his wealth. So, have you ever wondered how rich Josh Peck is, as of mid- 2018? According to authoritative sources, it has been estimated that Peck's net worth is as high as $2.5 million.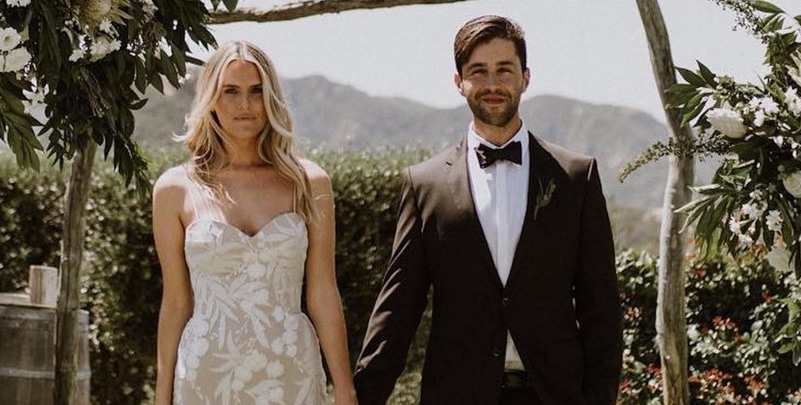 Do You Know About Josh Peck's Personal Life, Marriage, Children, Wife Paige O'Brien?
When it comes to his personal life, Josh is quite open about his intimate details; he has been married to Paige O'Brien since the 19th June 2017, having dated for several years and announced their engagement in March 2016. The couple hasn't revealed whether they are planning to have children or not.
Internet Popularity
Josh is quite active on social media platforms, especially Instagram and Twitter. His official Instagram page has over 6.2 million followers, with whom he has shared details from his personal life and career, such as the time he spends with his wife, and announcements of new projects in his career. Josh has an avid fan base on Twitter as well, with over 2.3 million people, and has used this social media network to promote his career. So, if you aren't already a fan of this successful actor and comedian, then this is a fantastic opportunity for you, just skip over to his official pages.
General Info
| | |
| --- | --- |
| Full Name | Josh Peck |
| Net Worth | $2.5 Million |
| Date Of Birth | November 10, 1986 |
| Height | 1.83 m |
| Weight | 110 pounds |
| Profession | Comedian, Voice Actor, Television Director |
| Education | Professional Performing Arts School |
| Nationality | American |
Family
Accomplishments
| | |
| --- | --- |
| Awards | Independent Spirit Special Distinction Award |
| Nominations | People's Choice Award for Favorite Actor in a New TV Series, Kids' Choice Award for Favorite TV Actor, Teen Choice Award for Choice Viner, Teen Choice Award for Choice Web Star: Comedy, Shorty Award for Best Vine Comedian |
| Movies | Red Dawn, Mean Creek, The Wackness, Battle of the Year: The Dream Team, Ice Age: Collision Course, Ice Age: Continental Drift, Merry Christmas, Drake & Josh, Drillbit Taylor, Max Keeble's Big Move, Snow Day, Ice Age: Dawn of the Dinosaurs, Ice Age: The Meltdown, Drake & Josh Go Hollywood, Aliens in ... |
| TV Shows | Grandfathered, Drake & Josh, Whatever Happened to... Robot Jones?, The Amanda Show |
Social profile links
Quotes
| # | Quote |
| --- | --- |
| 1 | It doesn't matter what you look like really though, it is who you are that matters of course. |
Facts
| # | Fact |
| --- | --- |
| 1 | "Peck" is Josh's mother's surname. The family name had originally been "Peckerman". Josh's maternal grandparents, Jack Peckerman and Mae Weinberger, were both from Jewish families from Eastern Europe (Poland and Russia). |
| 2 | Lost a considerable amount of weight thanks to karate, yoga, lots of salads and just plain adolescence. He has shed 40 pounds since Mean Creek wrapped last year and is working hard to drop another 40. [June 2005] |
| 3 | His mother just moved back to New York a week and a half ago. So now he's learning to cope on his own. [March 2006] |
| 4 | Filming the remake of Red Dawn [September 2009] |
| 5 | He was the beat boxer on Drake Bell's song Circles. |
| 6 | Was ranked #19 on Moviefone's 'The 25 Hottest Actors Under 25'(2008). |
| 7 | Used to spend time making hip hop beats and studio work with upcoming artists. |
| 8 | Has dog named "Monster.". |
| 9 | Best friends with Drake & Josh (2004) costar, Drake Bell. They've known each other since 1999 when they were in The Amanda Show (1999) together. |
| 10 | He and his mother shared small one-bedroom apartments in New York City. |
| 11 | He is very close with his mother. |
| 12 | He never knew his father. |
| 13 | Has had asthma since childhood. |
| 14 | As a child, he would watch cartoons and sitcoms on TV and started to emulate them. |
| 15 | For the first fourteen years of his life, he lived in New York City with his mother. |
| 16 | He used to drive an '87 Mercedes. |
| 17 | His influences are Richard Pryor and Bill Cosby and his favorite actor is Ben Kingsley. |
| 18 | Was born in Hell's Kitchen. A neighborhood of New York City that includes the area between 34th Street and 57th Street, from 8th Avenue to the Hudson River. |
| 19 | Used to play ice hockey in his spare time. |
| 20 | Performed in musical theater with the New York-based children's theater TADA. |
| 21 | Had a pet fish named Beefy. |
| 22 | He plays the piano. |
| 23 | Has been doing stand-up comedy since the age of 8. |
| 24 | Got his start by performing stand-up comedy at Caroline's Comedy Club for the Audrey Hepburn foundation. |
Pictures
Movies
Actor
| Title | Year | Status | Character |
| --- | --- | --- | --- |
| Gnome Alone | 2023 | pre-production | |
| Locating Silver Lake | 2017 | filming | Daniel |
| Take the 10 | 2016 | completed | Chris |
| Teenage Mutant Ninja Turtles | 2013-2017 | TV Series | Casey Jones / Frog #1 / Skele-Lord / ... |
| The Labyrinth | 2017 | | PL8-0 |
| Mandroid | 2016 | Short | Pl8-0 |
| Pitch | 2016 | TV Series | Ross |
| Chronically Metropolitan | 2016 | | John |
| Ice Age: Collision Course | 2016 | | Eddie (voice) |
| Grandfathered | 2015-2016 | TV Series | Gerald |
| Ice Age: The Great Egg-Scapade | 2016 | TV Short | Eddie (voice) |
| Danny Collins | 2015 | | Nicky Ernst |
| Wrestling Isn't Wrestling | 2015 | Video documentary short | Theater Audience Member |
| The Timber | 2015 | | Samuel |
| The Wedding Ringer | 2015 | | Bad Best Man |
| Teenage Mutant Ninja Turtles: Danger of the Ooze | 2014 | Video Game | Casey Jones (voice) |
| The Mindy Project | 2013-2014 | TV Series | Ray Ron |
| The Rebels | 2014 | TV Series | Danny Norwood |
| The Big Bang Theory | 2014 | TV Series | Jesse |
| Battle of the Year | 2013 | | Franklyn |
| Bukowski | 2013 | | Charles Bukowski |
| Jungle Master | 2013 | | Blue (English version, voice) |
| Red Dawn | 2012 | | Matt Eckert |
| Ice Age: Continental Drift - Arctic Games | 2012 | Video Game | Eddie (voice) |
| Ice Age: Continental Drift | 2012 | | Eddie (voice) |
| ATM | 2012/I | | Corey Thompson |
| Ice Age: A Mammoth Christmas | 2011 | TV Short | Eddie (voice) |
| Victorious | 2011 | TV Series | Josh Nichols |
| Aliens in the Attic | 2009 | | Sparks (voice) |
| Ice Age: Dawn of the Dinosaurs | 2009 | Video Game | Eddie (voice) |
| Ice Age: Dawn of the Dinosaurs | 2009 | | Eddie (voice) |
| iCarly | 2009 | TV Series | Jimmy |
| What Goes Up | 2009 | | Jim Lement |
| Wild About Harry | 2009 | | Spoke White |
| Merry Christmas, Drake & Josh | 2008 | TV Movie | Josh Nichols |
| Drillbit Taylor | 2008 | | Ronnie |
| The Wackness | 2008 | | Luke Shapiro |
| Drake & Josh | 2004-2007 | TV Series | Josh Nichols |
| What's New, Scooby-Doo? | 2006 | TV Series | Damian / Kid / Zombie Kid #2 |
| Codename: Kids Next Door | 2006 | TV Series | Numbuh 50 Million B.C. |
| Ice Age: The Meltdown | 2006 | | Eddie (voice) |
| Ice Age 2: The Meltdown | 2006 | Video Game | Eddie (voice) |
| Special | 2006 | | Joey |
| Drake and Josh Go Hollywood | 2006 | TV Movie | Josh Nichols |
| Havoc | 2005 | | Josh Rubin |
| The Guardian | 2003-2004 | TV Series | Christopher Rapp |
| Mean Creek | 2004 | | George Tooney |
| The Powerpuff Girls | 2003 | TV Series | Boy#2 |
| Lloyd in Space | 2002 | TV Series | Debater 2 |
| Fillmore! | 2002 | TV Series | Randall Julian |
| Whatever Happened to Robot Jones? | 2002 | TV Series | Lenny |
| Spun | 2002 | | Fat Boy |
| MADtv | 2002 | TV Series | Jeffrey Lugz |
| Mad TV Live and Almost Legal | 2001 | TV Movie | Neighbor's son |
| Samurai Jack | 2001 | TV Series | S Kid / Pig #3 / Alien Kid |
| Max Keeble's Big Move | 2001 | | Robe |
| Family Guy | 2001 | TV Series | Charlie |
| ER | 2001 | TV Series | Nick Stevens |
| The Amanda Show | 2000-2001 | TV Series | Regular Performer |
| The Cartoon Cartoon Show | 2000 | TV Series | Lenny |
| Snow Day | 2000 | | Wayne Alworth |
| The Newcomers | 2000 | | Slim |
Director
| Title | Year | Status | Character |
| --- | --- | --- | --- |
| Drake & Josh | 2007 | TV Series 1 episode | |
Camera Department
| Title | Year | Status | Character |
| --- | --- | --- | --- |
| Mean Creek | 2004 | additional videographer | |
Producer
| Title | Year | Status | Character |
| --- | --- | --- | --- |
| Merry Christmas, Drake & Josh | 2008 | TV Movie producer | |
Stunts
| Title | Year | Status | Character |
| --- | --- | --- | --- |
| Max Keeble's Big Move | 2001 | stunts: Robe - uncredited | |
Self
| Title | Year | Status | Character |
| --- | --- | --- | --- |
| Made in Hollywood | 2012-2016 | TV Series | Himself |
| Lip Sync Battle | 2016 | TV Series | Himself - Competitor |
| TV Land Icon Awards 2016 | 2016 | TV Movie | Himself - Presenter |
| Last Call with Carson Daly | 2015 | TV Series | Himself |
| Entertainment Tonight | 2008-2015 | TV Series | Himself |
| Teen Choice Awards 2015 | 2015 | TV Special | Himself - Host |
| Nickelodeon Kids' Choice Awards 2015 | 2015 | TV Special | Himself |
| Nickelodeon Kids Choice Awards 2014 | 2014 | TV Special | Himself |
| Reel Junkie | 2012 | TV Series | Himself |
| Sidewalks Entertainment | 2012 | TV Series | Himself - Guest |
| Up Close with Carrie Keagan | 2008-2012 | TV Series | Himself |
| Hollywood and Hyland | 2012 | TV Series | Himself |
| Big Morning Buzz Live | 2012 | TV Series | Himself |
| Simian Undercover Detective Squad | 2012 | TV Series | Himself |
| 13th Annual Young Hollywood Awards | 2011 | TV Special | Himself - Award Presenter |
| Victorious | 2011 | TV Series | Himself |
| 7 Secrets with Miranda Cosgrove | 2010 | TV Movie documentary | Josh Nichols |
| Nickelodeon Kids' Choice Awards 2009 | 2009 | TV Special | Himself |
| The View | 2007-2008 | TV Series | Himself |
| MTV Video Music Awards 2008 | 2008 | TV Special | Himself |
| Stand Up to Cancer | 2008 | TV Movie | Himself |
| Jimmy Kimmel Live! | 2008 | TV Series | Himself |
| Nickelodeon Kids' Choice Awards 2008 | 2008 | TV Special | Himself |
| Nickelodeon Kids' Choice Awards '06 | 2006 | TV Special | Himself |
| The Tony Danza Show | 2005 | TV Series | Himself |
| Nickelodeon Kids' Choice Awards '05 | 2005 | TV Movie documentary | Himself |
| The 20th IFP Independent Spirit Awards | 2005 | TV Special documentary | Himself |
| Nickelodeon Kids' Choice Awards '04 | 2004 | TV Movie documentary | Himself |
| Nickelodeon Kids' Choice Awards '03 | 2003 | TV Special | Himself |
| Alex to the Max: The Making of Max Keeble's Big Move | 2002 | Video documentary | Himself / Robe |
| The Rosie O'Donnell Show | 2002 | TV Series | Himself |
| Nickelodeon Kids' Choice Awards '02 | 2002 | TV Special documentary | Himself |
| Kids Are Punny | 1998 | TV Movie | Himself |
Archive Footage
| Title | Year | Status | Character |
| --- | --- | --- | --- |
| Extra | 2015 | TV Series | Himself |
| Sam & Cat | 2014 | TV Series | Josh Nichols |
Awards
Won Awards
| Year | Award | Ceremony | Nomination | Movie |
| --- | --- | --- | --- | --- |
| 2005 | Special Distinction Award | Independent Spirit Awards | | Mean Creek (2004) |
Nominated Awards
| Year | Award | Ceremony | Nomination | Movie |
| --- | --- | --- | --- | --- |
| 2016 | People's Choice Award | People's Choice Awards, USA | Favorite Actor in a New TV Series | Grandfathered (2015) |
| 2015 | BTVA Television Voice Acting Award | Behind the Voice Actors Awards | Best Vocal Ensemble in a Television Series - Action/Drama | Teenage Mutant Ninja Turtles (2012) |
| 2014 | BTVA Television Voice Acting Award | Behind the Voice Actors Awards | Best Vocal Ensemble in a Television Series - Action/Drama | Teenage Mutant Ninja Turtles (2012) |
| 2013 | BTVA Feature Film Voice Acting Award | Behind the Voice Actors Awards | Best Vocal Ensemble in a Feature Film | Ice Age: Continental Drift (2012) |
| 2008 | Blimp Award | Kids' Choice Awards, USA | Favorite Television Actor | Drake & Josh (2004) |
Source:
IMDb
,
Wikipedia