• Lyle Waggoner is an actor and former model with a net worth of $10 million
• He grew up in Excelsior Springs, Missouri and attended Kirkwood High School
• He is best known for his work in "The Carol Burnett Show" and "Wonder Woman"
• He founded the customizing location trailers company Star Waggons in 1979
• He is married to actress Sharon Kennedy and pursues a passion in art as a sculptor

Known for movies
Short Info
| | |
| --- | --- |
| Date Of Birth | April 13, 1935 |
| Spouse | Sharon Kennedy |
| Fact | In 1974, he left The Carol Burnett Show (1967) under mutual agreement with the producer. |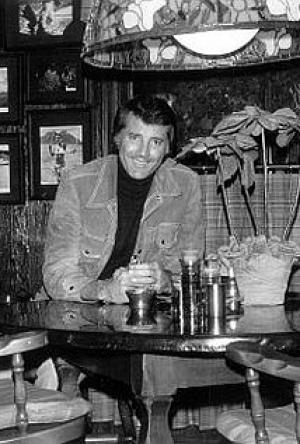 Who is Lyle Waggoner?
Lyle Wesley Waggoner was born on 13 April 1935, in Kansas City, Kansas USA, and is an actor and former model, perhaps still best known for his work in "The Carol Burnett Show" which ran from 1967 to 1974, and also as part of the series "Wonder Woman" from 1975 to 1979.
The Net Worth of Lyle Waggoner
How rich is Lyle Waggoner? As of mid-2018, sources estimate a net worth that is at $10 million, mostly earned through a successful career in acting. He's also appeared in numerous films throughout his career, but all of his endeavors helped put his net worth to where it is today.
Early Life and Education
Lyle actually spent the majority of his childhood growing up in Excelsior Springs, Missouri, where he attended Kirkwood High School and matriculated in 1954, then briefly going to Washington University in St. Louis, leaving school to join the US Army, and serving two years as a radio operator in West Germany.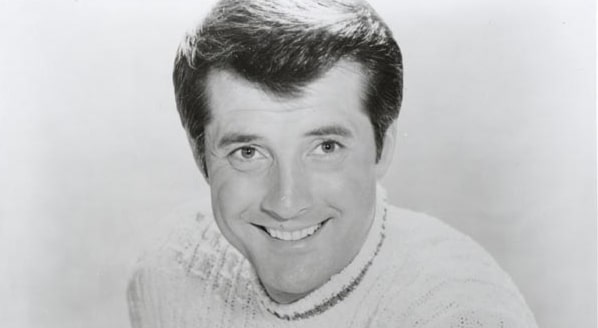 After he was discharged from the military, he returned to studying, taking up mechanical engineering and studying in the junior executive program at the General Motors Institute of Technology. He also worked as a door-to-door salesman before discovering his passion for acting, and making his debut in a production of "Li'l Abner". He earned enough money to move to Los Angeles in the mid-1960s, starting his long acting career by making regular appearances in support roles on television and in films. He even had the chance to take the title role in the television series "Batman", but lost out to Adam West.
Lyle Waggoner of CAROL BURNETT fame did this sleaze necrophilia film LOVE ME DEADLY (1973) with Mary Wilcox when he was a struggling actor pic.twitter.com/vhZrNA9Jqh

— Anna Biller (@missannabiller) February 18, 2017
Acting Career
After appearing in a few films and as a guest in several television series, Waggoner joined the cast of "The Carol Burnett Show", which is a variety and sketch comedy show, as both an announcer and a performer. He stayed with the show for seven years, then leaving in hopes of finding more roles as a lead actor. Also around this time, he appeared as the first semi-nude centerfold for Playgirl Magazine.
He subsequently landed the lead role of pilot Steve Trevor for the first season of the show "Wonder Woman", starring Lynda Carter. The show was initially set during World War II, and later on would advance to the 1970s with Waggoner playing Steve Trevor, Jr. From the 1970s up to the 1980s, he appeared in many television series as a guest, including "Charlie's Angels", "Mork & Mindy", "Ellen", "The War at Home", and "The San Pedro Beach Bums". He also had multiple roles in series such as "Fantasy Island", and "Murder, She Wrote".
Later Work
In 1979, Lyle founded the customizing location trailers company called Star Waggons, which was mainly used for the entertainment industry. He would start working mainly behind the scenes, with his acting work declining. He also co-produced a consumer product show entitled "Consumer America", which focused on novel national products during the show's two seasons. With this success, he retired from full-time acting to run his business, but still made occasional guest appearances, often as a parody of himself in shows such as "That '70s Show" and "The Naked Truth".
In 1993, he became the host of the infomercial entitled "Let's Talk With Lyle Waggoner" which produced and promoted a supposed cure for impotence in males; he was later fined $1.5 million for promoting the product. A few of his last appearances include the 2003 television film "Return to the Batcave: The Misadventures of Adam and Burt" which he narrated, and he also appeared in a 2005 episode of "The War at Home", before becoming inactive as an actor.
Personal Life and Marriage
It is known that Waggoner is married to actress Sharon Kennedy, who is also a realtor and a financial consultant. The couple got married in 1961 and they have two children together; he resides with his family at Jackson Hole, Wyoming, and also has homes in other locations such as Westlake Village, California, and Manzanillo, Colima, Mexico.
During his free time, Waggoner pursues a passion in art, and works as a sculptor – some of his works can be seen in galleries located in Jackson Hole, and Lander, Wyoming, located in the galleries West Fine Art and Eagle Bronze. His art is usually typified by humorous renditions of women.
General Info
| | |
| --- | --- |
| Full Name | Lyle Waggoner |
| Date Of Birth | April 13, 1935 |
| Height | 1.93 m |
| Profession | Sculptor, Actor |
| Nationality | American |
Family
| | |
| --- | --- |
| Spouse | Sharon Kennedy |
| Children | Beau Waggoner, Jason Waggoner |
| Parents | Myron Waggoner, Marie Waggoner |
Accomplishments
| | |
| --- | --- |
| Awards | Playgirl Man of the Month, TV Land Legend Award |
| Movies | Return to the Batcave: The Misadventures of Adam and Burt, Wizards of the Demon Sword, Dead Women in Lingerie, Surf II, Love Me Deadly, Journey to the Center of Time |
| TV Shows | Wonder Woman, The Carol Burnett Show, It's Your Bet, Carol Burnett and Friends |
Social profile links
Facts
| # | Fact |
| --- | --- |
| 1 | Son, Jason Waggoner, won "Today Throws a Wedding" on Today (1952) on September, 2006. |
| 2 | Was once a door-to-door encylopedia salesman |
| 3 | Was considered for the role of Batman/Bruce Wayne on the 1960s TV series Batman (1966), but he lost the role to Adam West. |
| 4 | In 1974, he left The Carol Burnett Show (1967) under mutual agreement with the producer. |
| 5 | In 1976 the Encino, California Chamber of Commerce appointed Waggoner "Mayor" of Encino. This is an honorary "goodwill ambassador" position. In addition to Waggoner, it has been held by celebrities including Steve Allen, Mike Connors, Fred Travalena, Ronnie Schell and Cesare Danova. |
| 6 | Lyle is the owner of STAR WAGGONS INC., the largest supplier of studio location rental trailers in the entertainment industry. |
| 7 | Lyle has homes in Westlake Village CA, Manzanillo Mexico and Jackson Hole Wyoming |
| 8 | Has two sons, Jason and Beau. |
| 9 | Was the first Playgirl centerfold in June, 1973. |
Pictures
Movies
Actor
| Title | Year | Status | Character |
| --- | --- | --- | --- |
| Journey to the Center of Time | 1967 | | Alien (as Lyle Waggner) |
| Catalina Caper | 1967 | | Angelo |
| Lost in Space | 1967 | TV Series | Mechanical Man I |
| Swamp Country | 1966 | | Deputy |
| Gunsmoke | 1966 | TV Series | Aikens |
| The War at Home | 2005 | TV Series | Jack |
| Living Straight | 2003 | TV Movie | Robert Cord |
| Love Boat: The Next Wave | 1999 | TV Series | Tom Brooks |
| Pauly | 1997 | TV Series | |
| Ellen | 1996 | TV Series | Vic |
| Burke's Law | 1995 | TV Series | Reece Robertson |
| Daddy Dearest | 1993 | TV Series | Hank |
| Murder, She Wrote | 1984-1993 | TV Series | Ben Wright / Vic DeMarco / Marty Strindberg |
| Dead Women in Lingerie | 1991 | | Daddy |
| Wizards of the Demon Sword | 1991 | | Lord Khoura |
| Dream a Little Evil | 1990 | Video | Death |
| The Girl I Want | 1990 | | Coach |
| Mind Trap | 1989 | | Ben |
| Murder Weapon | 1989 | | Dr. Randolph |
| It's a Living | 1987 | TV Series | Marlon Brando / Hector Rodriquez |
| The New Mike Hammer | 1986 | TV Series | Leo Raffle |
| Simon & Simon | 1986 | TV Series | Don Manning |
| Hardcastle and McCormick | 1986 | TV Series | Dex Falcon |
| The Great American Strip-off | 1985 | TV Series | Host |
| Happy Days | 1980-1984 | TV Series | Frederick Hamilton / Bobby Burns |
| Surf II | 1984 | | Chief Boyardie |
| Gun Shy | 1983 | TV Series | The Masked Stranger |
| Fantasy Island | 1980-1983 | TV Series | Al / Gilberto DeVincenzo / Monty |
| Romance Theatre | 1982 | TV Series | Jeremy |
| The Love Boat | 1979-1982 | TV Series | Dr. Tucker Martin / Jay Cavanaugh / Lance Wilson |
| The Ugily Family | 1982 | TV Movie | Kenny Bing |
| Mork & Mindy | 1981 | TV Series | Xerko |
| Bulba | 1981 | TV Movie | Hampton Fraser |
| Gypsy Angels | 1980 | | Preacher |
| Charlie's Angels | 1980 | TV Series | Jack Barrows |
| Gridlock | 1980 | TV Movie | Wilbur Stokes |
| The Gossip Columnist | 1980 | TV Movie | Terry Anderson |
| Wonder Woman | 1975-1979 | TV Series | Colonel Steve Trevor, Jr. Major Steve Trevor |
| Time Express | 1979 | TV Series | David |
| Supertrain | 1979 | TV Series | Peter Sebastian |
| Flying High | 1979 | TV Series | Gavin |
| Zero to Sixty | 1978 | | Gay Bar Bartender |
| The San Pedro Beach Bums | 1977 | TV Series | Jason |
| The Love Boat II | 1977 | TV Movie | Roger |
| Maude | 1976 | TV Series | Jim |
| The Carol Burnett Show | 1967-1974 | TV Series | Various Characters / Announcer |
| Letters from Three Lovers | 1973 | TV Movie | Sam |
| The Barbara Eden Show | 1973 | TV Movie | Barry Michaels |
| The Toy Game | 1973 | TV Movie | Barry |
| Marcus Welby, M.D. | 1973 | TV Series | Eric Lundgren |
| Love Me Deadly | 1973 | | Alex Martin |
| Once Upon a Mattress | 1972 | TV Movie | Sir Studley |
| The Governor & J.J. | 1969 | TV Series | Garrett Spaulding |
Thanks
| Title | Year | Status | Character |
| --- | --- | --- | --- |
| Deadline Auto Theft | 1983 | special thanks | |
| Gone in 60 Seconds | 1974 | special thanks | |
Self
| Title | Year | Status | Character |
| --- | --- | --- | --- |
| The Queen Latifah Show | 2014 | TV Series | Himself |
| American Masters | 2007 | TV Series documentary | Himself |
| Today | 2006 | TV Series | Himself |
| TV Land's Top Ten | 2006 | TV Series documentary | Himself |
| The 3rd Annual TV Land Awards | 2005 | TV Special | Himself |
| The Carol Burnett Show: Let's Bump Up the Lights | 2004 | TV Movie | Himself |
| Intimate Portrait | 2003 | TV Series documentary | Himself |
| VH-1 Where Are They Now: TV Hunks | 2003 | TV Short documentary | Himself |
| Return to the Batcave: The Misadventures of Adam and Burt | 2003 | TV Movie | Himself - Narrator |
| VH-1 Where Are They Now? | 2000 | TV Series documentary | Himself |
| That '70s Show | 1999 | TV Series | Himself |
| The Naked Truth | 1998 | TV Series | Himself |
| Alright Already | 1998 | TV Series | Himself |
| Cybill | 1995 | TV Series | Himself |
| Vicki! | 1993 | TV Series | Himself |
| The Carol Burnett Show: A Reunion | 1993 | TV Movie documentary | Himself |
| The Golden Girls | 1990 | TV Series | Himself |
| Super Password | 1988 | TV Series | Himself - Celebrity Contestant |
| Dream Boys Revue | 1985 | Video documentary | Himself / Emcee |
| Family Feud | 1984 | TV Series | Himself |
| Match Game/Hollywood Squares Hour | 1984 | TV Series | Himself - Panelist |
| The Alan Thicke Show | 1980 | TV Series | Himself |
| The Jim Nabors Show | 1978 | TV Series | Himself |
| The Alan Hamel Show | 1977-1978 | TV Series | Himself |
| The Mike Douglas Show | 1978 | TV Series | Himself - Actor |
| Battle of the Network Stars III | 1977 | TV Special | Himself - CBS Team |
| The Cross-Wits | 1977 | TV Series | Himself |
| The Sonny and Cher Show | 1977 | TV Series | Himself / Various Characters |
| Word Grabbers | 1976 | TV Movie | Himself - Panelist (3rd Pilot) |
| Mitzi and a Hundred Guys | 1975 | TV Special | Himself (uncredited) |
| Walt Disney's Wonderful World of Color | 1975 | TV Series | Himself |
| Welcome to the World | 1975 | TV Movie | Himself |
| Don Adams' Screen Test | 1975 | TV Series | |
| Tattletales | 1974 | TV Series | Himself |
| Dinah's Place | 1974 | TV Series | Himself |
| The Sonny and Cher Comedy Hour | 1973-1974 | TV Series | Himself |
| Celebrity Bowling | 1973 | TV Series | Himself |
| It's Your Bet | 1972 | TV Series | Himself |
| The Jerry Reed When You're Hot You're Hot Hour | 1972 | TV Series | Himself - Cameo |
| The Carol Burnett Show in London | 1970 | TV Movie | Himself - Announcer |
| The Jimmie Rodgers Show | 1969 | TV Series | Himself |
| The Hollywood Squares | 1969 | TV Series | Himself - Panelist |
Archive Footage
| Title | Year | Status | Character |
| --- | --- | --- | --- |
| Carol Burnett's Favorite Sketches | 2016 | TV Movie | |
| The Sixties | 2014 | TV Mini-Series documentary | Himself - Carol Burnett Show |
| Hollywood Screen Tests: Take 1 | 1999 | TV Movie documentary | Himself (uncredited) |
| The Carol Burnett Show | 1977-1978 | TV Series | Various Characters / Announcer |
Awards
Won Awards
| Year | Award | Ceremony | Nomination | Movie |
| --- | --- | --- | --- | --- |
| 2005 | Legend Award | TV Land Awards | | The Carol Burnett Show (1967) |
Source:
IMDb
,
Wikipedia