• Scott Vincent James Baio is an American actor best known for his role in "Happy Days" and "Charles in Charge".
• He is married to Renee Sloan and together they have a daughter, Bailey.
• He has a net worth of $6 million.
• He is a Republican and endorsed Ronald Reagan, Mitt Romney, and Donald Trump in the past.
• He is active on social media, particularly Twitter, where he posts photos of himself and his family.

Known for movies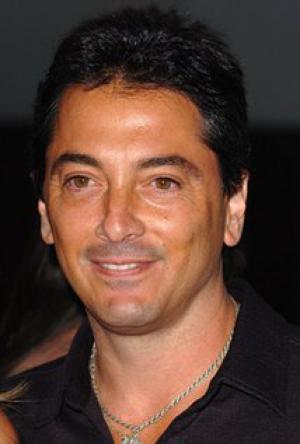 Who is "Happy Days" Actor, Scott Baio? His Wiki
Scott Vincent James Baio was born on 22 September 1960 in Bensonhurst, Brooklyn, New York City USA, so his zodiac sign is Virgo and he is 57 years old. He is best known as the actor who played the role of Chachi Arcola in "Happy Days" and the same character in "Joanie Loves Chachi". He also played the title character of "Charles in Charge".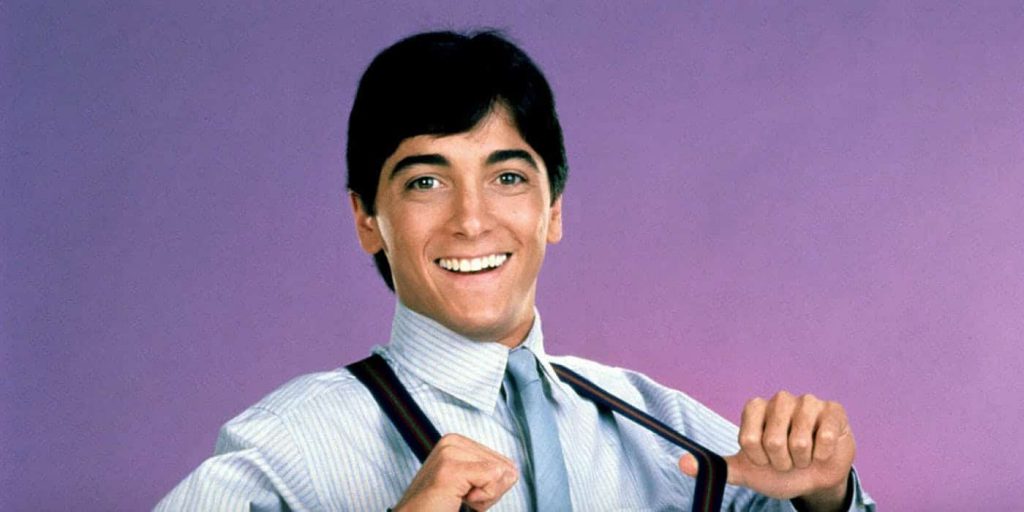 Wife, Children and Family
When it comes to Baio's private life, many facts are known to the audience and media. In 2001 he was engaged to Jeanette Josson, and apparently they were still discussing getting married four years later. However, as of 2007 Scott married Renée Sloan, and shortly afterwards he announced that the couple was expecting a girl, actually originally expecting twins, but Sloan lost one of her babies. Their daughter, Bailey was born with a rare metabolic disorder, which led them to start the Bailey Baio Angel Foundation.
Renée was diagnosed with a meningioma brain tumor
in June 2015.
Vaca with my bride @MrsScottBaio pic.twitter.com/JtJeKDdubU

— Scott Baio (@ScottBaio) July 21, 2018
Net Worth
So just how rich is Scott Baio as of mid-2018? According to authoritative sources, this actor has net worth of $6 million, accumulated from his career in the previously mentioned field. The actor hasn't disclosed any information regarding assets such as houses and cars.
This "Deplorable, washed up – has been" is headed on a family golf trip. Happy 4th of July! #Aspen pic.twitter.com/ObKPbQxxJK

— Scott Baio (@ScottBaio) June 30, 2017
Early Life and Background
When it comes to Baio's ethnicity, he is Caucasian and the son of Italian immigrants from Castellammare del Golfo – Rose, a homemaker, and Mario, who worked as his manager. Scott was a student of Xaverian High School. Judging from the photos available on the internet, the dark haired and brown eyed actor has a fit figure.
Early Career
Baio made his debut in 1976, portraying Bugsy, the main character in "Bugsy Malone", a critically acclaimed comedy drama movie, nominated for an Oscar award. Having finished with that, he landed several roles in the following years, most importantly in 1977 portraying Anthony DeLuca in "Blansky's Beauties", collaborating with actors such as Nancy Walker, Caren Kaye and Eddie Mekka. In the same year, he joined the cast of his most acclaimed TV series, "Happy Days", in which he played the role of Chachi. The series follows the story of a family that lives in the '50s, and has help from their almost superhuman greaser Fonzie – it was rewarded with three Golden Globes, and other awards such as Primetime Emmy PGA Hall of Fame – Television Programs and TV Land Award, in addition to being nominated for several more.
#firstheadshots 1969 pic.twitter.com/LVpa5J5T3h

— Scott Baio (@ScottBaio) April 28, 2018

In the following year, Scott began working on "Who's Watching the Kids", appearing in its 11 episodes as Frankie 'the Fox' Vitola, then in 1982 began working on the spinoff of "Happy Days", "Joanie Loves Chachi", which follows the story of the adventures of his character Chachi Arcola, and Joannie Cunningham, as they pursue their music careers in Chicago.

Latter Career
In 1984, Baio began starring in the title role in "Charles in Charge", a family comedy series which focuses on the life of Charles, who is a college student, and a live-in housekeeper of the Powell household. Working on the series, he had a chance to collaborate with actors such as Willie Aames, Nicole Eggert, Josie Davis and Alexander Polinsky. Having finished filming the series in 1990, the actor quickly moved on to yet another TV series, "Baby Talk", in which he played James Halbrook over the course of a year. After that, Scott was cast to play Dr. Jack Stewart in "Diagnosis Murder", then had several support roles in movies and series such as "Detonator" and "Touched by an Angel". In addition, Baio appeared in projects such as "The Nanny", a series which follows the story of a woman whose life takes a turn when she is dumped by her boyfriend and fired from her job, which she replaces with the job of a nanny for a wealthy English family. In 2001, Baio played one of the main characters in "Italian Ties", and in 2005 worked on "Cursed", a comedy horror movie. In the same year,
he began appearing in "Arrested Development"
, in which he played Bob Loblaw, a recurring character.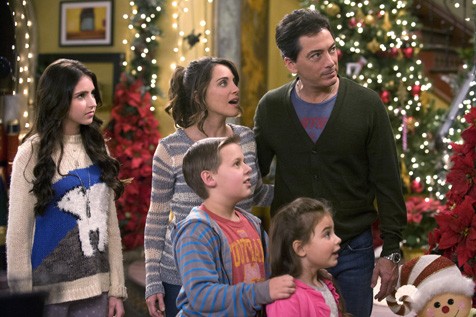 Latest Projects
When it comes to his latest projects, he provided voice recordings for the role of Foop in "A Fairly Odd Summer", and portrayed David Hobbs, the main character in "See Dad Run", which follows the story of an actor who becomes a stay-at-home father so that his wife can pursue her career. Overall, Scott has had 55 acting gigs so far.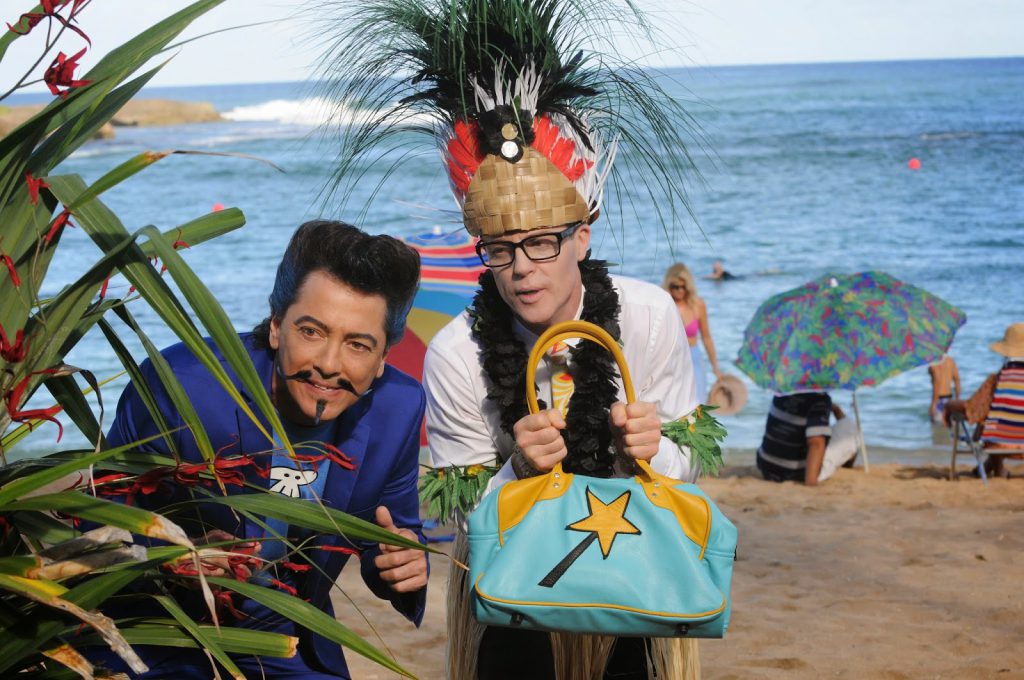 Political Views and Controversy
Speaking about Scott's political views, he is republican and conservative. He was a supporter of Ronald Reagan, stating "President Reagan made me feel proud to be an American. Today, I feel sadness". In 2012 he endorsed Mitt Romney, and in the next elections he supported Donald Trump, speaking at the opening night of the 2016 Republican National Convention. In late January 2018, Nicole Eggert accused the actor of sexual misconduct. She originally spoke about that in 2013 on the Nik Richie Radio show, and repeated her accusations on her Twitter account, plus alleging further sexual contact in 2017.
Social Media
Being in the entertainment field, Baio is active on social media as well. His Twitter account is followed by over 250,000 people, and his profile picture on the website is a photo he took with President Donald Trump. He often posts photos of himself and his wife. He is not active on Instagram and even spoke about the issue with fake accounts there saying "I do NOT have Instagram. Those accounts are FAKE."
General Info
| | |
| --- | --- |
| Full Name | Scott Baio |
| Net Worth | $3.5 million |
| Date Of Birth | September 22, 1960 |
| Height | 1.78 m |
| Profession | Screenwriter, Television producer, Actor, Television Director |
| Education | Xaverian High School, North Hollywood High School |
| Nationality | American |
Family
| | |
| --- | --- |
| Spouse | Renee Sloan |
| Children | Bailey Deluca Baio |
| Parents | Rose Baio, Mario Baio |
| Siblings | Steven Baio, Stephanie Baio |
Accomplishments
| | |
| --- | --- |
| Awards | TV Land Most Wonderful Wedding Award, TV Land Favorite Teen Dream for Male Award |
| Nominations | Daytime Emmy Award for Outstanding Performer In Children's Programming |
| Movies | Zapped!, Bugsy Malone, Skatetown, U.S.A., Superbabies: Baby Geniuses 2, A Wedding for Bella, The Boy Who Drank Too Much, Dumb Luck, Perry Mason: The Case of the Fatal Fashion, Senior Trip, Mixed Blessings, The Truth About Alex, Alice in Wonderland, Bar Hopping, Foxes, A Fairly Odd Summer, Very Mean ... |
| TV Shows | Scott Baio Is 45...and Single, Diagnosis: Murder, Baby Talk, Charles in Charge, Happy Days, Joanie Loves Chachi, Who's Watching the Kids?, Blansky's Beauties, Scott Baio Is 46...and Pregnant, Before They Were Stars |
Social profile links
Quotes
| # | Quote |
| --- | --- |
| 1 | [defending Donald Trump's lewd comments about women in the leaked 2005 video] I like Trump because Trump is not a politician, he talks like a guy. And ladies out there, this is what guys talk about when you're not around. So if you're offended by it, grow up, ok? And, by the way, this is what you guys talk about over white wine when you have your brunches. So take it easy with the phony outrage, this is the way the world works. It's not a big thing. |
| 2 | [2014, on Zapped!] Great movie. Loved it then, love it today. I get more people asking about that movie than anything, no lie. And I had a ball making that. A cute, fun teen movie, and it made money. And it had Scatman Crothers! He was a good guy, and supposedly he smoked pot every day. That's what I was told, but I don't actually know. But I got to work with Willie [Aames], and it was a great experience. I really enjoyed doing that movie. There were some great stories on that set. People were fun. We shot it all over L.A., which is always fun to do, and it was just great. What was most fun for me was all the effects. There was no CGI or anything, so all of the bottles flying around was a guy up above us, like a puppet master, moving stuff with wires. That's how the effects were done. We had to walk in and out of it. It was kind of cool. Dick Albain was his name. He had one finger missing from an explosion years before. As for other stories... I don't think I have anything crazy that happened. It was just a fun movie to do. Good people, good crew, good director. |
| 3 | [2014, on The Boy Who Drank Too Much] Wow, really good movie. A serious movie. I think that was, like, the first really serious thing I'd done. That was the big time. That was Jerrold Freedman, who was a big director. And Mimi Leder, who became a big director, was the script supervisor on it. That was a good experience. I learned a lot, I worked hard, and it was a lot of work. We went to Madison, Wisconsin for a couple of weeks. There was a lot of rehearsal and really working into characters, which I'd never really done before. A little bit with Adrian Lyne, but not to this extent, because Foxes wasn't my movie. This was my movie, and it was a lot of character, a lot of business, and a lot of getting in and finding stuff. We had fun playing hockey with the state champions of Wisconsin, who were great guys. No funny stories, really. It was just a very good time and a very good experience for me. |
| 4 | [2014, on Skatetown, U.S.A.] I have blocked that movie from my memory, it was so bad. I remember shooting it at the Hollywood Palladium. I remember taking a picture with Patrick Swayze. He was in it. A lot of people were in it. I think the idea was, "If a lot of people are in it, maybe people will go see it." That was that whole time where Xanadu and Roller Boogie and all that crap was coming out. That was one of those things where they sent me the script and I said "no," but they just kept calling and offering more money! I mean, they offered me a lot of money. And finally I said, "Well, hell. What is it? Two weeks' work? Whatever, okay, fine." And it was... You know, sometimes money isn't everything. It was just bad. I mean, it was bad shooting it. I'm trying to think of any real stories that I have, but it was just insanity. When was that? '79? It was just a guy making a film who didn't know how to make a film, and I don't even know what the story was! But Greg Bradford was in it, who I worked with later in Zapped! But Skatetown, U.S.A., that was crapola... I do have a great story about Skatetown. We were working nights, and we were on the Santa Monica pier. We were at the top of the pier-it must've been about 2 or 3 o'clock in the morning, so it was completely dead, except maybe for a couple of junkies walking around-and the camera dolly was on top of the hill. I was sitting there, talking to somebody, and out of the corner of my eye, I can see the camera dolly starting to move very slowly by itself. And I didn't really do anything, because it didn't register. All of a sudden, it starts going... and going. And nobody can get in the way of this thing, because this was a big dolly. It got all the way to the bottom of the pier, hit the railing, the camera came off the head, and went flying into the ocean. It was awesome. |
| 5 | [2014, on Foxes] Okay, Bugsy Malone was with a real director, Alan Parker, but I didn't know what the hell I was doing. I was 13 and just sort of goofing off and doing what he told me. Foxes, though, that was a heavy-duty movie and a little ahead of its time. Working with Adrian Lyne... I'm sure Alan was the same way, but I didn't get it or didn't understand it, but Adrian was a director. He directed. He got mad, and he did all the things you think directors should be doing from having seen directors in movies. It felt like real movie-making. I was 19 and I was finally starting to understand what was going on. But it was a great movie to be on, great fun to make. We shot all over the San Fernando Valley, and it was just a damn good movie. |
| 6 | [2014, on Cursed] I don't know what that was. I got sent a script called Cursed where it was a story about...well, whatever it was, I was the werewolf in the movie. I shot one scene. I think they shot a good chunk of the movie, shut it all down, and then rewrote it... and then I wasn't the werewolf. So they shot more of the movie, shut it all down again, and rewrote it again. At that point, I asked to be fired. I said, "Why am I in this movie anymore?" So I have not seen it, I don't know what the problem was or why they were doing all that. It was one of those cases where they took a $30 million movie, shot it three times for $90 million or whatever the budget was, and the movie made $4.00. That's one of those decisions where you're just left wondering, "Who knows where, when, or how this thing even happened?" I don't know any of those answers. That was one of those things where I was just a hired gun. I met Christina Ricci, who couldn't have been nicer, and that was it. |
| 7 | [2014, on Charles in Charge] That was given to me the year Happy Days was ending, and I thought it was a very good script. We shot the pilot, and it was one of those nights in front of the audience where every single thing worked. Every joke. Everything. The audience just got it. And I remember that night pretty much knowing that that show was going to be picked up for a series by the network that was there. But the series was on CBS, and I think the writing was just too soft. Not to knock Michael Jacobs. I think he was trying to write something that should've been a little edgier... I hate that word: "edgier." But I played such a perfect human being that it was just insane. I should've screwed up a lot more. Which is what the second version did, when it was in first-run syndication... That was a good time. That was really my first time with my own show -- because Joanie Loves Chachi doesn't really count as being my own show, it was such a fiasco. People weren't all there, and, well, whatever. But with Charles in Charge, I was 23 or 24 years old, kind of knowing what the game was by then, starring in my own show, understanding the power that that entails in terms of work and the thing that it affords you outside of work and being able to understand all that. It was a great experience. I learned how to direct on that show. Al Burton was such a dear man, a good guy who taught me a lot. It was fun. Big fun. Giant fun. |
| 8 | [2014, on making Detonator] What happened was, I got a call to do a Roger Corman film, so I thought it was going to be an actual film by Roger Corman. You know, something along the lines of, like, Little Shop Of Horrors or something like that. A cheesy horror film. But then I read it, and I was like, "Uh, well, okay, this isn't what I was expecting, but I guess they're gonna turn it into something." So I agreed to it, because I still thought it'd be cool to do a Roger Corman movie. Then I got to the set, and that's when I realized that they weren't trying to make a Roger Corman movie. The director was trying to make a serious movie! And I just went, "Oh, God... I'm stuck!" And that was it. Sometimes I should read stuff a little bit closer than I do. I don't like reading very much, and sometimes I get burned. But you know what? Nobody saw it. And even if they did see it, who cares anymore? |
| 9 | I can work every day of the year. TV is easy. My call's at 8:30 a.m. I'd like to break out of the comedy thing and take a shot at something serious like theater. The off-season allows me to do movies, but I'm not tired of TV yet. There's nothing like it. I've got the best of both worlds. |
| 10 | I don't have an iPod. I don't get the whole iPod thing. Who has time to listen to that much music? If I had one, it would probably have Sinatra, Beatles, some '70s music, some '80s music, and that's it. |
| 11 | If I'm racist, don't think I would have directed shows like 'The Parkers' and 'The Wayans Brothers' or worked 41 episodes with Victoria Rowell on 'Diagnosis: Murder.' |
| 12 | It's a werewolf movie with Christina Ricci, and it was a chance to work with some good people. But playing yourself is always fairly risky because you gotta watch how you goof on yourself. |
| 13 | One thing I won't be doing on a weekend is shopping. I just don't like it, and I haven't bought an article of clothing for a very long time. I usually just take wardrobe from shows I'm on. It's much easier. |
| 14 | My parents were married 53 years, good and bad. Can I do that? Probably not. But I really hope I can. |
| 15 | Somebody asked me what do you regret. I said, well I was offered the role of Maverick in 'Top Gun' and I turned it down. |
| 16 | Tom Bosley may have passed, but through that part and that character, a part of him will live on forever. |
| 17 | When I was a baby, my mother tells me I never slept because I never wanted to miss anything. |
| 18 | You can tell five minutes into it what a girl is after, when she starts asking how much money I make or tells me, 'I wanna be an actress.' |
| 19 | I don't know, 53 years with the same human being? I can't be around myself for more than three or four hours before I want to kill everybody. |
| 20 | I never did drugs and I can't really drink because I have zero tolerance for alcohol, so my vice became women. I was never faithful to most of them. |
| 21 | I regret losing certain women, but it was always my fault. |
| 22 | I've been very fortunate and I am grateful. |
| 23 | If I lived alone, Mom'd never sleep because she wouldn't know I was okay. |
| 24 | I love driving cars, looking at them, cleaning and washing and shining them. I clean 'em inside and outside. I'm very touchy about cars. I don't want anybody leaning on them or closing the door too hard, know what I mean? |
| 25 | Family, work, familiarity. Listen, if I had a magic wand and I could make myself really be happy, I'd zap me onto a farm. And I know nothing about farming. |
| 26 | Every day I think, 'Can I commit?' I think I can and that I will. |
| 27 | I am not a spiritual guy, but all of a sudden I felt the need to really feel things. |
| 28 | I cannot believe how much I love my kid. It's a beautiful thing. |
| 29 | I very rarely came across rude or disrespectful people. I don't know how I slipped by all of them, but I honestly can't think of one experience off the top of my head that was like that. I'm sure they're there, but I'd have to think really hard to recall them. |
| 30 | Life is too short no matter what party you are with. |
| 31 | One of my favorite things to do is play golf at Braemar Country Club. It's quiet and not overly crowded. The people are nice, and there's wildlife all around the course. As far as my game itself, I can go from a 10 handicap to a 30, depending on the day. |
| 32 | Don't ever take a shower with a woman, because you'll probably end up proposing to her. |
| 33 | When I have a girlfriend, I feel caged in, I don't know why. |
Facts
| # | Fact |
| --- | --- |
| 1 | Endorsed Republican presidential candidate Donald Trump during Trump's 2016 presidential campaign, and spoke at the opening night of the 2016 Republican National Convention in support of Trump. |
| 2 | Endorsed Republican presidential candidate Mitt Romney during Romney's 2012 presidential campaign. |
| 3 | His acting mentor was the late Tom Bosley. |
| 4 | Best known by the public for his role as Chachi Arcola on Happy Days (1974), and starring roles as the title character in Charles in Charge (1984) and as David Hobbs in See Dad Run (2012). |
| 5 | Credits Tom Bosley as his favorite acting mentor/best friend. |
| 6 | Left his role on Diagnosis Murder (1993) at the end of the second season, to look for other projects, he was replaced by Charlie Schlatter, who stayed with his role until the series' cancelation. |
| 7 | The 26 May 1982 issue of Variety, in the "Film Production Chart" section, lists an independent movie called Hi-Jinx that started filming 24 May 1982 starring Scott Baio, Leif Garrett. Producer was David Gil, director James Komak, script Barry Roberts & Allen Stone. The film was evidently never released. |
| 8 | Stepfather of Kalyn LaNae' Sloan. |
| 9 | Has co-starred with Jodie Foster in the films Bugsy Malone (1976) and Foxes (1980). |
| 10 | He is currently working on developing a new sitcom for Nick at Nite (June 2011). |
| 11 | Made his directorial debut on his sitcom Charles in Charge (1984), where he directed many episodes, credited under his full name Scott Vincent Baio. |
| 12 | Ranked #18 on VH1's 100 Greatest Teen Stars. |
| 13 | Is a Registered republican. In 2004, he attended former President Ronald Reagan's funeral at the Reagan Library in Simi Valley, California. |
| 14 | Daughter Bailey Deluca born November 2, 2007, weighing 5 pounds, 10 ounces. She arrived 5 weeks early. Mother is Renee Baio. |
| 15 | Was engaged to graduate student Janette Jonasson as of July 18, 2001, but has since broken off the engagement. |
| 16 | Attended Saint Bernadette Elementary School in Dyker Heights, Brooklyn, New York. |
| 17 | Is a first-generation American. His parents, Mario and Rose Baio, both emigrated to the United States from Italy. |
| 18 | Ranked #16 in TV Guide's list of "TV's 25 Greatest Teen Idols" (23 January 2005 issue). |
| 19 | Attended Xaverian High School, in Bay Ridge, Brooklyn, New York. |
| 20 | Inducted into The Man Show Hall of Fame for his reputation of dating women such as Brooke Shields and Pamela Anderson. |
| 21 | Cousin of actors Jimmy Baio and Joey Baio. Brother of actor Steven Baio. |
| 22 | A rumor circulated that he had been killed in a car crash. It was never determined how the rumor started, but it turned out that Baio hadn't even been in an accident, much less gotten killed in one. [December 1997] |
| 23 | In the fall of 1998, he starred in a sitcom called "Rewind" which had been picked up by FOX. However, the network canceled the series before a single episode made it to air. |
Pictures
Movies
Actor
| Title | Year | Status | Character |
| --- | --- | --- | --- |
| See Dad Run | 2012-2014 | TV Series | David Hobbs |
| A Fairly Odd Summer | 2014 | TV Movie | Foop (voice) |
| Sam & Cat | 2014 | TV Series | Officer Kelvin |
| Arrested Development | 2005-2013 | TV Series | Bob Loblaw |
| Wrong Hole | 2009 | Short | Scott Baio |
| Finish Line | 2008 | TV Movie | Frank Chase |
| Van Stone: Tour of Duty | 2006 | TV Movie | Lt. Perry |
| Cursed | 2005 | | Scott Baio |
| Superbabies: Baby Geniuses 2 | 2004 | | Stan Bobbins |
| Dumb Luck | 2003 | | Steve Hitchcock |
| Face Value | 2001 | | Barry Rengler |
| Italian Ties | 2001 | | Richie |
| Touched by an Angel | 2001 | TV Series | Frank McCovey |
| The Bread, My Sweet | 2001 | | Dominic |
| Bar Hopping | 2000 | TV Movie | Damian |
| Very Mean Men | 2000 | | Paulie Minetti |
| Veronica's Closet | 2000 | TV Series | Kevin |
| The Nanny | 1998 | TV Series | Dr. Frankie Cresitelli |
| Rewind | 1997 | TV Series | Rob DiPaulo |
| Detonator | 1996 | | Zack Ramses |
| Can't Hurry Love | 1996 | TV Series | Matt |
| Mixed Blessings | 1995 | TV Movie | Charlie Winwood |
| Diagnosis Murder | 1993-1995 | TV Series | Dr. Jack Stewart |
| Jack's Place | 1993 | TV Series | Woody B. King |
| Baby Talk | 1991-1992 | TV Series | James Halbrook |
| Perry Mason: The Case of the Fatal Fashion | 1991 | TV Movie | Asst. D.A. Peter Whelan |
| Charles in Charge | 1984-1990 | TV Series | Charles |
| Full House | 1989 | TV Series | Pete Bianco |
| Out of This World | 1988-1989 | TV Series | Scott Gold / Prince Cornelius |
| My Two Dads | 1988 | TV Series | Scott Cameo |
| I Love N.Y. | 1987 | | Mario Cotone |
| The Truth About Alex | 1986 | TV Movie | Brad Stevens |
| Alice in Wonderland | 1985 | TV Movie | Pat (The Pig) |
| The Fall Guy | 1985 | TV Series | Merrick Thorson |
| Happy Days | 1977-1984 | TV Series | Chachi Arcola / Newsboy |
| CBS Schoolbreak Special | 1984 | TV Series | Buddy Elder |
| Hotel | 1983 | TV Series | Nick Tomasino |
| Joanie Loves Chachi | 1982-1983 | TV Series | Chachi Arcola |
| Zapped! | 1982 | | Barney Springboro |
| Gemini | 1982 | TV Movie | Francis Geminiani |
| Senior Trip | 1981 | TV Movie | Roger Ellis |
| ABC Afterschool Specials | 1980-1981 | TV Series | Johnny Jay / Jack Melon |
| Here's Boomer | 1980 | TV Series | Ronald |
| Goodtime Girls | 1980 | TV Series | Tommy |
| Foxes | 1980 | | Brad |
| The Boy Who Drank Too Much | 1980 | TV Movie | Buff Saunders |
| Skatetown, U.S.A. | 1979 | | Richie |
| Fantasy Island | 1979 | TV Series | Rob 'Robbie' Collins |
| Who's Watching the Kids | 1978-1979 | TV Series | Frankie 'the Fox' Vitola |
| The Runaways | 1978 | TV Series | Tommy |
| The Love Boat | 1977 | TV Series | Graham D. Pickrel II |
| Blansky's Beauties | 1977 | TV Series | Anthony DeLuca |
| NBC Special Treat | 1976 | TV Series | Julius |
| Bugsy Malone | 1976 | | Bugsy |
Director
| Title | Year | Status | Character |
| --- | --- | --- | --- |
| The Parkers | 1999 | TV Series 1 episode | |
| Unhappily Ever After | 1998 | TV Series 1 episode | |
| Malcolm & Eddie | 1998 | TV Series 1 episode | |
| Guys Like Us | 1998 | TV Series | |
| Nick Freno: Licensed Teacher | 1997 | TV Series 1 episode | |
| The Jamie Foxx Show | 1996-1997 | TV Series 5 episodes | |
| The Wayans Bros. | 1996 | TV Series 4 episodes | |
| Kirk | 1995 | TV Series | |
| Shaky Ground | 1993 | TV Series 3 episodes | |
| Baby Talk | 1992 | TV Series 1 episode | |
| Harry and the Hendersons | 1991 | TV Series 1 episode | |
| The Family Man | 1991 | TV Series 1 episode | |
| Out of This World | 1989-1991 | TV Series 11 episodes | |
| Charles in Charge | 1987-1990 | TV Series 36 episodes | |
| The New Lassie | 1989 | TV Series 1 episode | |
Producer
| Title | Year | Status | Character |
| --- | --- | --- | --- |
| See Dad Run | 2012-2014 | TV Series executive producer - 45 episodes | |
| Confessions of a Teen Idol | 2009 | TV Series executive producer - 8 episodes | |
| Very Mean Men | 2000 | associate producer | |
Miscellaneous
| Title | Year | Status | Character |
| --- | --- | --- | --- |
| Confessions of a Teen Idol | 2009 | TV Series developed by - 8 episodes | |
Soundtrack
| Title | Year | Status | Character |
| --- | --- | --- | --- |
| Joanie Loves Chachi | 1982 | TV Series performer: "You Look At Me" | |
| Happy Days | 1978-1981 | TV Series performer - 4 episodes | |
| The Bay City Rollers Meet the Saturday Superstars | 1978 | TV Movie performer: "Willie and the Hand Jive", "Jailhouse Rock" | |
Writer
| Title | Year | Status | Character |
| --- | --- | --- | --- |
| Italian Ties | 2001 | | |
| Charles in Charge | 1990 | TV Series story - 1 episode | |
Thanks
| Title | Year | Status | Character |
| --- | --- | --- | --- |
| Clarkworld | 2009 | Documentary special thanks | |
Self
| Title | Year | Status | Character |
| --- | --- | --- | --- |
| Bowery Rhapsody: The Rise and Redemption of Hollywood's Original 'Brat Pack' | 2017 | Documentary post-production | Himself |
| Sunday Morning Futures with Maria Bartiromo | 2016-2017 | TV Series | Himself |
| Entertainment Weekly Presents: '80s TV Stars - Where Are They Now? | 2016 | TV Movie documentary | Himself (archive) |
| Neo Magazin | 2016 | TV Series | Himself |
| Entertainment Tonight | 2007-2016 | TV Series | Himself |
| Good Morning America | 2016 | TV Series | Himself |
| America's Election HQ | 2016 | TV Series | Himself - Speaker |
| Paul O'Grady's 100 Years of Movie Musicals | 2016 | TV Movie | Himself / Bugsy |
| Justice w/Judge Jeanine | 2016 | TV Series | Himself |
| SAG Foundation Conversations | 2014 | TV Series | Himself |
| The Talk | 2012-2013 | TV Series | Himself - Guest |
| Marie | 2013 | TV Series documentary | |
| Big Time Rush | 2013 | TV Series | Himself |
| Home & Family | 2013 | TV Series | Himself - Guest |
| The Arrested Development Documentary Project | 2013 | Documentary | Himself |
| Rachael Ray | 2009-2013 | TV Series | Himself |
| Nickelodeon Kids' Choice Awards 2013 | 2013 | TV Special | Himself |
| Good Day L.A. | 2013 | TV Series | Himself |
| TeenNick Halo Awards | 2012 | TV Special | Himself |
| Watch What Happens: Live | 2012 | TV Series | Himself - Guest |
| Big Morning Buzz Live | 2012 | TV Series | Himself |
| Today | 2007-2012 | TV Series | Himself - Guest / Himself |
| Celebrity Close Calls | 2011 | TV Series | Himself |
| The Kelsey Grammer Bill Zucker Comedy Hour | 2010 | TV Movie | Himself |
| Totally Tracked Down | 2010 | TV Series | Himself |
| Celebrity Ghost Stories | 2009 | TV Series documentary | Himself |
| Confessions of a Teen Idol | 2009 | TV Series | Himself - Host |
| Shatner's Raw Nerve | 2009 | TV Series | Himself - Guest |
| The Morning Show with Mike & Juliet | 2009 | TV Series | Himself |
| Clarkworld | 2009 | Documentary | Himself |
| Biography | 2008 | TV Series documentary | |
| Scott Baio Is 45... And Single | 2007-2008 | TV Series | Himself |
| Live with Kelly and Ryan | 1989-2008 | TV Series | Himself / Himself - Guest |
| Ellen: The Ellen DeGeneres Show | 2008 | TV Series | Himself |
| Jimmy Kimmel Live! | 2004-2008 | TV Series | Himself |
| Whatever Happened To? | 2007 | TV Series | Himself |
| Howard Stern on Demand | 2007 | TV Series | Himself |
| Let's Kill Scott Baio | 2006 | TV Series | Himself |
| The Girls Next Door | 2006 | TV Series | Himself |
| E! True Hollywood Story | 2004-2006 | TV Series documentary | Himself |
| Greatest Ever Screen Chases | 2005 | TV Movie documentary | Himself |
| The 100 Greatest Family Films | 2005 | TV Movie documentary | Himself |
| TV Land's Top Ten | 2005 | TV Series documentary | Himself |
| Behind the Fangs: The Making of 'Cursed' | 2005 | Documentary short | Himself |
| Happy Days: 30th Anniversary Reunion | 2005 | TV Movie documentary | Himself |
| After They Were Famous | 2003 | TV Series documentary | Himself |
| The 100 Greatest Musicals | 2003 | TV Movie documentary | Himself |
| Frank McKlusky, C.I. | 2002 | | Himself (uncredited) |
| TVography: Happy Days | 2001 | TV Movie documentary | Himself |
| Playboy: The Party Continues | 2000 | TV Movie documentary | Himself |
| Truth Behind the Sitcom Scandals 4 | 2000 | TV Movie documentary | Himself |
| Celebrity Profile | 2000 | TV Series documentary | Himself |
| Entertainment Tonight Presents: Happy Days - Secrets | 1999 | TV Movie documentary | Himself |
| Maury | 1996 | TV Series | Himself - Guest |
| Before They Were Stars | 1996 | TV Series | Himself - Host |
| Circus of the Stars Goes to Disneyland | 1994 | TV Special documentary | Himself - Ringmaster |
| Howard Stern | 1994 | TV Series | Himself |
| Late Night with Conan O'Brien | 1994 | TV Series | Himself |
| The 1993 Annual Vision Awards | 1993 | TV Special | Himself - Presenter |
| Happy Days Reunion Special | 1992 | TV Special | Himself |
| The Chuck Woolery Show | 1991 | TV Series | Himself |
| The Pat Sajak Show | 1989 | TV Series | Himself |
| Out of This World | 1989 | TV Series | Himself |
| All-Star Party for Joan Collins | 1987 | TV Special | Himself |
| The Annual Entertainment Industry Honors Presentes a Salute to Bud Grant | 1987 | TV Movie | Himself |
| Celebrity Double Dare | 1987 | TV Movie | Himself |
| All-Star Party for 'Dutch' Reagan | 1985 | TV Special | Himself |
| Night of 100 Stars II | 1985 | TV Movie | Himself |
| CBS All-American Thanksgiving Day Parade | 1984 | TV Special | Himself |
| Battle of the Network Stars XVI | 1984 | TV Special | Himself |
| Star Search | 1983 | TV Series | Himself - Acting Partner |
| New American Bandstand 1965 | 1983 | TV Series | Himself |
| Battle of the Video Games | 1983 | TV Movie | Himself - Gold Team Member |
| Battle of the Network Stars XIV | 1983 | TV Special | Himself - ABC Team |
| Circus of the Stars #7 | 1982 | TV Special documentary | Himself - Co-Ringmaster |
| Lily for President? | 1982 | TV Special | Himself |
| The 39th Annual Golden Globe Awards | 1982 | TV Special documentary | Himself |
| The American Music Awards | 1982 | TV Special | Himself |
| Magic with the Stars | 1982 | TV Movie | Himself |
| Top 40 Videos | 1982 | TV Series | Host |
| Battle of the Network Stars XI | 1981 | TV Special | Himself - ABC Team Captain |
| Battle of the Network Stars X | 1981 | TV Special | Himself - ABC Team |
| The 38th Annual Golden Globe Awards | 1981 | TV Special | Himself |
| Marie | 1980 | TV Series | Himself |
| Circus of the Stars #5 | 1980 | TV Special documentary | Himself - Performer |
| Battle of the Network Stars IX | 1980 | TV Special | Himself - ABC Team |
| The Mike Douglas Show | 1976-1980 | TV Series | Himself - Co-Host / Himself - Actor |
| The Hollywood Squares | 1978-1980 | TV Series | Himself / Himself - Panelist |
| Battle of the Network Stars VIII | 1980 | TV Special | Himself - ABC Team |
| Battle of the Network Stars VI | 1979 | TV Special | Himself - ABC Team |
| Sitcom: The Adventures of Garry Marshall | 1979 | TV Movie documentary | Himself (uncredited) |
| The Bay City Rollers Meet the Saturday Superstars | 1978 | TV Movie | Himself |
Archive Footage
| Title | Year | Status | Character |
| --- | --- | --- | --- |
| Extra | 2017 | TV Series | Himself |
| Entertainment Tonight | 2015-2016 | TV Series | Himself |
| Late Night with Seth Meyers | 2016 | TV Series | Himself - Republican Convention Speech |
| The Tonight Show Starring Jimmy Fallon | 2016 | TV Series | Himself - Convention Speech |
| The Eighties | 2016 | TV Mini-Series documentary | |
| Found Footage Festival Volume 6: Live in Chicago | 2012 | | Himself |
| Family Guy | 2011 | TV Series | Charles |
| 100 Greatest Teen Stars | 2007 | TV Mini-Series | Teen Star nº 18 |
| Howard Stern on Demand | 2007 | TV Series | Himself |
| Love Chain | 2003 | TV Series | Himself |
| Biography | 2001 | TV Series documentary | Himself |
| Friends | 1994 | TV Series | Chachi |
Awards
Won Awards
| Year | Award | Ceremony | Nomination | Movie |
| --- | --- | --- | --- | --- |
| 2006 | TV Land Award | TV Land Awards | Most Wonderful Wedding | Happy Days (1974) |
| 2004 | TV Land Award | TV Land Awards | Favorite Teen Dream - Male | Joanie Loves Chachi (1982) |
| 2002 | Festival Award | San Diego Film Festival | Best Actor | The Bread, My Sweet (2001) |
| 1982 | Young Artist Award | Young Artist Awards | Best Young Actor in a Television Special | ABC Afterschool Specials (1972) |
| 1982 | Young Artist Award | Young Artist Awards | Best Young Comedian - Motion Picture or Television | Happy Days (1974) |
Nominated Awards
| Year | Award | Ceremony | Nomination | Movie |
| --- | --- | --- | --- | --- |
| 2005 | OFTA Television Award | Online Film & Television Association | Best Guest Actor in a Comedy Series | Arrested Development (2003) |
| 1985 | Daytime Emmy | Daytime Emmy Awards | Outstanding Performer in a Children's Program | CBS Schoolbreak Special (1984) |
| 1983 | Young Artist Award | Young Artist Awards | Best Young Actor in a New Television Series | Joanie Loves Chachi (1982) |
| 1982 | Young Artist Award | Young Artist Awards | Best Young Actor in a Television Series | Happy Days (1974) |
| 1981 | Young Artist Award | Young Artist Awards | Best Young Comedian | Happy Days (1974) |
| 1981 | Daytime Emmy | Daytime Emmy Awards | Outstanding Individual Achievement in Children's Programming - Performers | ABC Afterschool Specials (1972) |
Source:
IMDb
,
Wikipedia