• Aisling Franciosi is an Italian-Irish actress best known for her roles in "The Fall" and "Game of Thrones"
• Her net worth is estimated to be over $500,000
• She is fluent in English, Italian, French, and Spanish
• She has been in numerous films, television series, and theatre productions
• She is private about her personal life and has no public social media accounts
 
Who is Aisling Franciosi?
Aisling Franciosi was born on 6 June 1993, in Italy, but also of Irish descent, and is an actress, best known for being a part of the television series "The Fall", in which she played the role of Katie Benedetto. She also played the role of Lyanna Stark during the sixth and seventh seasons of the highly rated "Game of Thrones".
The Riches of Aisling Franciosi
How rich is Aisling Franciosi? As of mid-2018, sources estimate a net worth that is over $500,000, earned through her relatively short but successful career in acting, having been a part of numerous films, television series, and theatre productions. As she continues her career, it is expected that her wealth will also continue to increase.
Early Life and Education
While Aisling was born in Italy, her family moved to Dublin, Ireland where she grew up, and was taught both English and Italian by her parents, becoming very fluent in both. She later attended Trinity College, Dublin which she would study French and Spanish.

She also trained in classical singing, and obtained a grade 8 with the ABRSM – she trained to play piano too – subsequently making her professional singing debut in "Il Trovatore", and then "La Boheme" which she performed with the Opus 1 opera company. She also performed in "Tosca" with the Ellen Kent Opera Company, and sang in "Joseph and the Technicolor Dreamcoat". In 2009, she made her theatrical with a part in a production of Charles Dickens' "A Christmas Carol", and then appeared in productions of "Romeo and Juliet", "Little Women", and "Jane Eyre".
https://www.facebook.com/aislingfranciosifanclub/photos/a.216811162185555.1073741827.216810748852263/216813698851968/?type=3&theater
On Screen Acting Career
While she initially had minor roles, Franciosi would increase her popularity and wealth when she became a part of the series "The Fall", playing the role of Katie Benedetto. The television series is set in Northern Ireland and stars Gillian Anderson as Detective Superintended Stella Gibson, hunting down serial killer Paul Spector played by Jamie Dornan who is targeting young professional women in the city of Belfast. While working on "The Fall", Aisling had other projects as well, including a role in the series "Quirke" which is another British series based on the "Quirke" novels written by John Banville under the pseudonym Benjamin Black.
#tbt A face-off with Colin in #TheFall…and that time we went to the opera in the 50's with Obi #Quirke ? pic.twitter.com/QArZUI3FGp

— Aisling Franciosi (@AisFranciosi) September 15, 2016

She also had her first film role in 2014, in "Jimmy's Hall" which is about the deportation of Jimmy Gralton to the US – Jimmy is known to have led the Revolutionary Workers' Group which is a precursor to the Irish Communist Party. She also appeared in two short films entitled "Ambition", and "Ambition – Epilogue", filmed for the European Space Agency Rosetta mission. In 2015, she appeared as a guest in the series "Vera", and would have the role of Kate Crawford in "Legends" which is a crime series based on "Legends: A Novel of Dissimulation".

Recent Endeavors
Aisling would end her run with "The Fall" in 2016, and her performance would win her an Irish Film and Television Award for Best Actress in a Supporting Role. This would lead her to be cast in the highly popular television show "Game of Thrones", playing the role of Lyanna Stark in two episodes, despite which her performance made an impact, and led to even more attention. "Game of Thrones" is based on the book series "A Song of Ice and Fire" written by George R. R. Martin. Lyanna Stark was already deceased during the start of the story but she was shown in flashbacks revealing some notable plot developments.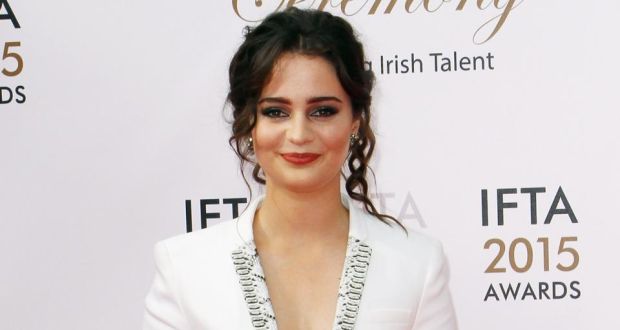 Some of her most recent projects include the series "Clique", in which she plays Georgia Cunningham. The television thriller series focuses on childhood friends becoming involved with an elite clique, leading them to uncover secrets and a dark past potentially threatening their lives. She is also set to appear in the film "The Nightingale" which is under post-production. The gothic period thriller film is set during 1825, and follows a young woman seeking revenge on a soldier who killed her family.
Personal Life and Social Media
Francois remains very private about her personal life and not much is known as to whether or not she is currently in a relationship. Lacking any information on marriage, she is believed to still be single, and so focused on her career. In an interview, she mentioned that she is a fan of filmmaker Lenny Abrahamson. She's also added French and Spanish to her list of languages which she studied at college.
Georgia loves a birra 80's crimping. Personally, I was more "crap-I'm-late-where's-the-dry-shampoo" at uni. #Clique @bbcthree pic.twitter.com/fYnDUtcwXs

— Aisling Franciosi (@AisFranciosi) February 17, 2017

One of the reasons there's very little information about her is due to a lack of presence online. She doesn't have any public accounts associated with major media web sites such as Facebook, Twitter and Instagram.