• Melissa Bachman is a renowned huntress, television host, and producer
• She was born in 1984 in Paynesville, Minnesota USA
• Became a full-time producer at North American Hunter Television four months after becoming an intern
• Started her own production company, Deadly Passion Productions, in 2010
• Has become a social media star, with a net worth of $1.5 million
 
Who is Melissa Bachman?
Melissa Bachman was born on the 17th July 1984, in Paynesville, Minnesota USA, and is a huntress, television host and producer, best known to the world for appearing in the reality series "Winchester Deadly Passion", aired on Sportsman Channel, Wild TV, and Pursuit Channel. Her vocation has caused numerous controversies, and she has even received a number of death threats. Nevertheless, she has continued her career, and become one of the most prominent female hunters.
Melissa Bachman Wiki: Early Life, Family, and Education
Melissa is the daughter of the hunters Dale and Karen Bachman; she was often taken with them on their hunting trips, starting at the age of five. However, it took seven years to develop early hunting skills to start hunting on her own. She would do push-ups to build-up her upper body strength in order to use an 18kg bow. Despite hunting, Melissa was still focused on school, and as she hunted in the morning, she would attend high school classes from 10 a.m. for which her parents had to sign a work permit. She went to Paynesville Area High School, and was a part of the pole vault team, ultimately setting several records.
In addition she had other engagements, such as being the student representative to the Chamber of Commerce board, then she played saxophone, and was also the winner of the Girl Scouts Gold Award, thanks to her initiative in organizing an interaction between younger and elderly Girl Scouts. After finishing high school, Melissa enrolled at St. Cloud State University, from which she graduated with a double major in Spanish and Broadcast Journalism.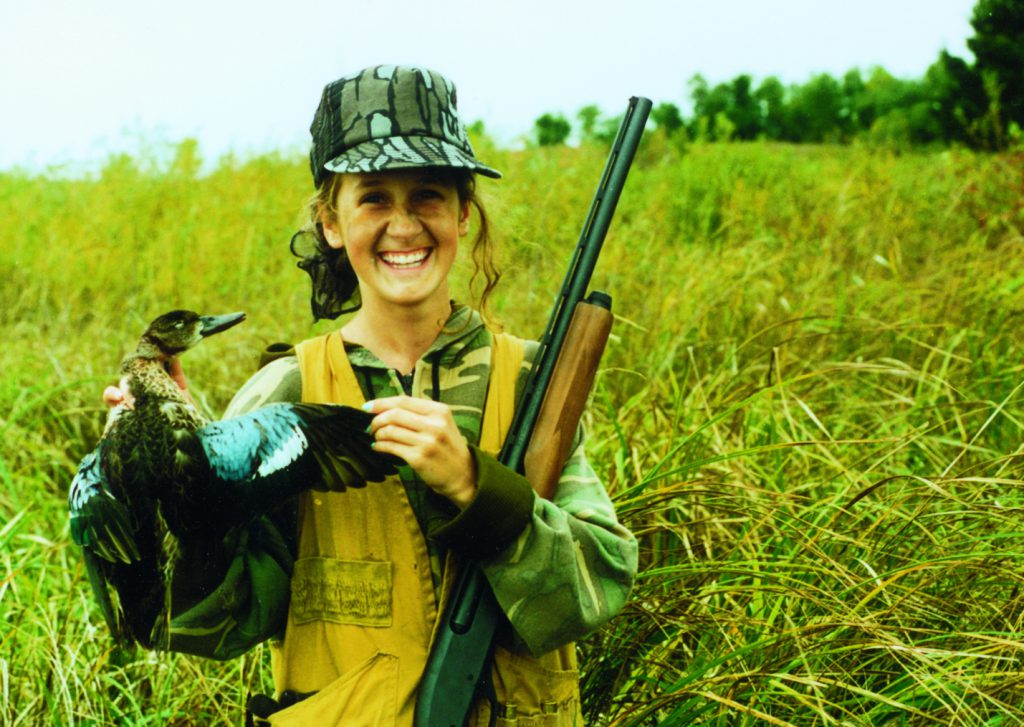 Career Beginnings
Following her graduation, Melissa started looking for a place for herself in the big corporate world, but failed to get a response from 76 companies. She eventually became an intern at North American Hunter Television, a part of the much bigger media group, North American Media Group in Minnetonka. She drove over 240km or 150 miles to and fro, and was unpaid, that is how much dedicated she was. Well, her hard work was rewarded four months later, when she was hired as a full-time producer for the show. She would later start appearing on the show, mostly as someone who would give advice on archery, but has also started airing her own recorded hunts, including a bow hunt of a 202 inch Illinois White-tailed deer.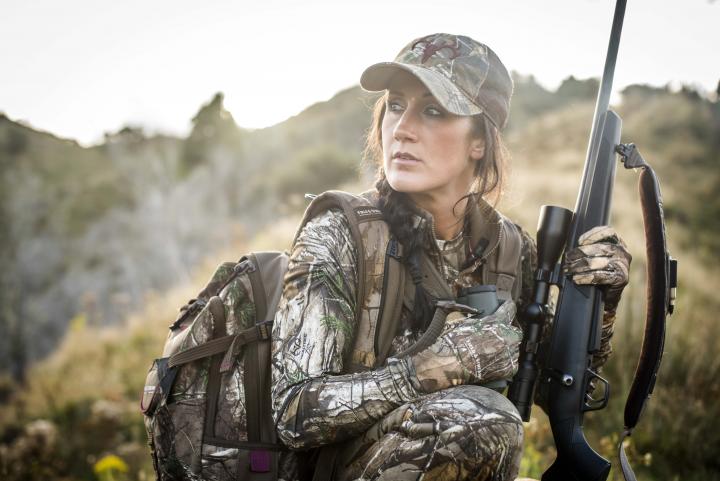 With enough experience, Melissa decided to leave NAMG in 2010 and start her own production company, Deadly Passion Productions. She started working for other shows, such as "Dangerous Game", but it was two years later that Melissa received a career-changing offer when she returned to NAMG, but this time in her own show, "The Winchester Deadly Passion", which premiered in July 2012 on the Pursuit Channel.
Rise to Prominence
With the start of the show that follows Melissa on her hunting trips, her popularity began rising in an instant; she was quickly becoming a star and sought by other channels and networks, and her show was soon picked up by Sportsman Channel and later Wild TV. Sponsored by Winchester Ammunition, the show depicts Melissa's hunts with a shotgun, bow, and rifle, and she was seen breaking the record for a red stag shot by a female archer in a New Zealand hunt, among many other interesting events. Since the first episode, Melissa has become a rather popular celebrity, but her vocation has outraged various organizations that are against hunting and supposed animal cruelty.
Career Controversies
Throughout her career, Melissa has faced a number of controversies including after she posted a picture on the social media network Twitter, of her and a dead lion next to her following a hunt in South Africa. Many people criticized her, including Ricky Gervais, which ultimately led to a death threat towards Melissa. She disabled all social media accounts for a while, and didn't respond to critics and death threats, saying that it is in her best interest not to say anything about it and stand behind her actions. Moreover, back in 2012, Melissa was pulled out from the National Geographic Channel show "Ultimate Survival Alaska", after more than 13,000 signatures were collected in less than 24 hours against her participation. That time, she was criticized by Tim Martell who is opposed to trophy hunting.
Rattled in this palmated buck in MT at Powder River Outfitters w/ Travis Anderson & Ben Bearshield.@winchester Deer Season XP did the trick! pic.twitter.com/bcsqViYKAw

— Melissa Bachman (@MelissaBachman) November 28, 2017
Do You Know How Rich Melissa Bachman Is?
Although she struggled in the beginning, Melissa is now one of the most praised in her vocation; so, have you ever wondered how rich Melissa Bachman is, as of mid- 2018? According to authoritative sources, it has been estimated that Bachman's net worth is as high as $1.5 million, which is pretty impressive, don't you think?
Do You Know About Melissa Bachman's Personal Life, Boyfriend, Dating, Marriage?
When it comes to her life outside of hunting fields and television, Melissa has welcomed a son, Jaxon Boone Bearshield in August this year with Ben Bearshield, who is also a hunter. However, there are no details about their marriage.
Internet Popularity
Melissa has become rather popular on social media platforms, especially Instagram and Twitter, while she is also no stranger on Facebook. Her official Instagram page has close to 60,000 followers, who have enjoyed pictures from Melissa's hunting endeavors, such as goose hunting in Canada, and she has also shared details from her personal life, including the birth of her son Jaxon Boone. She is also active on Twitter, on which she has over 28,000 followers, and has primarily used this social network to promote her career, including the announcement of the new series of the show "Winchester Deadly Passion". You can also find Melissa on Facebook.
So, if you aren't already a fan of this prominent huntress and television personality, then this is a perfect opportunity for you to become one, just skip over to her official pages.
Source:
IMDb
,
Wikipedia