• Dawn Olivieri is an actress, best known for her roles in "Heroes" and "House of Lies".
• Her net worth is estimated to be over $1 million.
• She began her career in 2004, appearing mainly in television shows and films.
• She has recently appeared in films such as "Bright", "Den of Thieves" and "Traffik".
• She is active on social media through accounts on Instagram and Twitter.

Known for movies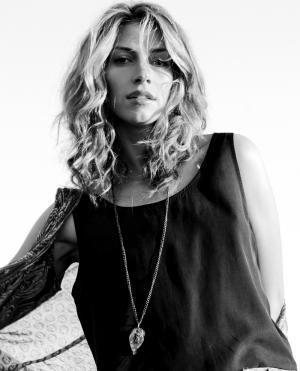 Who is actress Dawn Olivieri from "Heroes"?
Dawn Olivieri was born on 8 February 1981, in St. Petersburg, Florida USA, and is an actress, probably best known from her appearances in the television series' "Heroes" in which she played the role of Lydia, and "House of Lies" in the role of Monica Talbot.
The Riches of Dawn Olivieri
How rich is Dawn Olivieri? As of mid-2018, sources estimate a net worth that is over $1 million, mostly earned through a successful career in acting, as she's also appeared in numerous films over the course of her career. As she continues her endeavors, it is expected that her wealth will also continue to increase.
https://www.instagram.com/p/Bg6w7B0jzuX/?utm_source=ig_web_copy_link
Acting Beginnings
Very little information is available about Dawn's childhood and how she eventually decided to pursue a career in acting, or about where she received her education. She began her career in 2004, appearing mainly as a guest in numerous television shows such as "CSI: Crime Scene Investigation" and "Veronica Mars". She made her film debut in 2006 in the horror film starring Devon Sawa, entitled "Devil's Den".
She next appeared in a few episodes of "How I Met Your Mother", before going on to star in television movies including "Hydra", and also in a few direct to video films. One of her most notable roles would come in 2009, when she was cast in the fourth season of the series "Heroes" in the recurring role of Lydia. The show focuses on supposedly ordinary people who then discover they have superhuman abilities, and that they must work together to prevent a catastrophe from happening. The first season drew acclaim and won numerous awards, elevating the popularity of various cast members.
Later Work
After her run as Lydia, she then went on with more guest roles in popular shows such as "True Blood" and "Rules of Engagement". In 2010 she tried her hand at voice work, as Pepper Potts in "The Avengers: Earth's Mightiest Heroes". In 2011, she had a recurring role in "The Vampire Diaries", a television series based on the popular book series of the same name by L.J. Smith. She also had a guest role in "Californication".
Olivieri's most notable performance would come in the television comedy series "House of Lies", in the role of Monica Talbot, is based on the book "House of Lies: How Management Consultants Steal Your Watch and Then Tell You the Time" by Martin Kihn. The show follows a group of management consultants who stop at nothing to get the job done. She initially had a main role during the first three seasons before being downgraded to a recurring role in seasons four and five, after which the show was cancelled, but er popularity in the show led her to a few film projects, which she did during the show's downtime.
Thanks to everyone who threw down on this look. 😉 #traffikmovie premier❤️ @madeupbym @CreightonBowman @mikecostello pic.twitter.com/9y7QYdB80E

— DAWN OLIVIERI (@DawnOlivieri) April 23, 2018
Recent Projects
Dawn then appeared in the film "Missionary", the story of a single mother and a man obsessed with her. She also appeared in a support role in the 2013 film "American Hustle" which is based on the FBI ABSCAM operation during the late 1970s to the early 1980s, then in the film "The Last Witch Hunter" starring Vin Diesel, as well as roles in series such as "Secret and Lies" and "Lucifer".
In 2017, Dawn was cast in the Netflix film "Bright", which starred Will Smith and Joel Edgerton as police officers in a world filled with both human and mythical creatures. A few of her latest films include "Den of Thieves" which starred Gerard Butler and Curtis "50 Cent" Jackson, and the thriller film "Traffik" which is about a group of friends being terrorized by a gang of bikers.
Is Dawn Olivieri on Social Media?
Similar to numerous actresses in the industry, Olivieri is very active online through accounts in social media, on websites such as Instagram and Twitter. She mainly uses her Instagram account to promote her latest projects, and also posts some of her favorite quotes there. She has a lot of personal pictures on the site, including her at photoshoots and visiting various locations, mostly posting pictures in between the quotations. Her Twitter account is also used to promote some of her recent work in films and television appearances, as well as her appearances at various red carpet events. Her Twitter account is also used to update her followers on her recent endeavors and thoughts.
Dawn doesn't give away any other personal information, such as relationships or children, if any, so the assumption is that she is still single.
Quotes
| # | Quote |
| --- | --- |
| 1 | I wanted to find something I was passionate about, something with the possibility of upward movement, and I wanted freedom. I need to be outside living life, not stuck in an office. I figured I could either be out selling condos in Miami, or I could move to L.A. and chase after that elusive actor's job. |
| 2 | If you're comfortable with who you are, it shows in your walk. |
| 3 | I have the mentality that sometimes a role is just meant for someone else. If you're supposed to get a part, the light will shine on you. And if not, nothing you do is going to help. |
| 4 | What's beautiful about the actual acting class environment is that you can use it to push through everything: push your voice, push your inhibitions, push your fears, push your confidence, push your vulnerability, push your silences. |
| 5 | I'm actually a sci-fi nerd on the inside; I just happen to be symmetrically put together on the outside. |
| 6 | There is only so much you can do if you're pulling weight and there's nobody there to play off of. You can't have those beautiful moments with new actors who are so worried about everything else but the moment. |
| 7 | I try to avoid large crowds. |
| 8 | Everything in life is like a class if you can operate in a capacity to be open for the lesson. |
| 9 | A lot of times you have very ego-driven actors and actresses that stay in their little world, and when you have a scene together, your worlds meet for a moment. But I don't think that makes for a very good cohesion. |
| 10 | I believe acting to be my own journey through connection more than anything else, but that's only my take on it. |
| 11 | Genetic Denim gods, if you're listening, please don't rip, and if you have to, maybe you could have an elf from your warehouse send me another pair... I'm a size 28 and its called 'The Twig' in a dark grayish wash... I will wear them until I die, unless those rips beat me to it. |
| 12 | Probably the worst pickup line is no pickup line. I mean, at the end of the day, what is the worst that could happen? |
| 13 | It's funny, one of my most solid carpet moments happened in the very beginning, before I started thinking that I needed all these other people to do my hair and makeup, and pick out my clothes. I wore a cheetah sweater and a red hat, and it's one of my favorite looks, even still. |
| 14 | I have a sweet tooth for reading, so books migrate to my zip code en mass. |
| 15 | You have to figure out what's important and keep the main points, though I will swing a little outside the box. It affords me the freedom to find out who the character is, and it's been a positive technique for me. I'm not saying everyone should change words, but if you can do it with confidence, you may nail it. |
Pictures
Movies
Actress
| Title | Year | Status | Character |
| --- | --- | --- | --- |
| Bright | 2017 | post-production | Sherri |
| A Change of Heart | 2017 | completed | Laurie |
| Behind the Curtain of Night | 2017 | post-production | Adrian / Nicole |
| Stranded | 2017/I | post-production | Cara |
| Rosewood | 2017 | TV Series | Agent Harrows |
| Secrets and Lies | 2016 | TV Series | Detective Felicia Sanchez |
| House of Lies | 2012-2016 | TV Series | Monica Talbot |
| Lucifer | 2016 | TV Series | Lt. Olivia Monroe |
| The Last Witch Hunter | 2015 | | Danique |
| To Whom It May Concern | 2015 | | Anna |
| Supremacy | 2014/I | | Doreen |
| American Hustle | 2013 | | Cosmo Girl |
| Plush | 2013 | | Annie |
| Missionary | 2013 | | Katherine Kingsmen |
| The Avengers: Earth's Mightiest Heroes | 2010-2012 | TV Series | Pepper Potts |
| Boy Toy | 2011 | Video | Kylie |
| The Vampire Diaries | 2011 | TV Series | Andie Star |
| Infamous 2 | 2011 | Video Game | Lucy Kuo (voice) |
| Californication | 2011 | TV Series | Actress Karen |
| Rules of Engagement | 2010 | TV Series | Cheyenne |
| True Blood | 2010 | TV Series | Janice Herveaux |
| Drop Dead Gorgeous | 2010 | Video | Brooke |
| Heroes | 2009-2010 | TV Series | Lydia |
| Dozers | 2010 | | Ashley |
| Xtra Credit | 2009 | TV Movie | Lexy |
| Heroes: Slow Burn | 2009 | TV Mini-Series | Lydia |
| Cold Case | 2009 | TV Series | Vonda Martin '09 |
| Entourage | 2009 | TV Series | Clothing Girl |
| My Boys | 2009 | TV Series | Connie |
| Hydra | 2009 | TV Movie | Gwen Russell |
| Knight Rider | 2008-2009 | TV Series | Constance Savage / Constant Savage |
| Trust Me | 2009 | TV Series | Dale |
| Stargate: Atlantis | 2008 | TV Series | Neeva Casol |
| Need for Speed: Undercover | 2008 | Video Game | Rose Largo (voice) |
| How I Met Your Mother | 2006-2008 | TV Series | Anna |
| Devil's Den | 2006 | | Jezebel |
| Veronica Mars | 2006 | TV Series | Maggie |
| Las Vegas | 2006 | TV Series | Brunette Bombshell Sheri |
| CSI: Crime Scene Investigation | 2005 | TV Series | Stripper |
Miscellaneous
| Title | Year | Status | Character |
| --- | --- | --- | --- |
| The Wolverine | 2013 | ADR voice artist | |
Self
| Title | Year | Status | Character |
| --- | --- | --- | --- |
| The Late Late Show with Craig Ferguson | 2014 | TV Series | Herself - Guest |
| KCAL 9 News Weekend Report | 2013 | TV Series | Herself - Guest |
| BloodyCon 2012 | 2012 | Video documentary | Herself |
| Live! From the Future | 2006 | TV Series | Herself - Guest |
| Deal or No Deal | 2005 | TV Series | Herself - Briefcase Model #14 |
| The Player | 2004 | TV Series | Herself (as Dawn) |
Source:
IMDb
,
Wikipedia