• Joyce Dewitt is an actress best known for her role in the sitcom "Three's Company"
• She has American, Dutch, Italian, Irish, and Swedish heritage
• She earned her MFA in Acting from University of California in 1974
• She was arrested in 2009 for DUI and was put on three-year probation
• She is currently single and is involved in charitable causes

Known for movies
Short Info
| | |
| --- | --- |
| Net Worth | 2 million dollars |
| Date Of Birth | April 23, 1949 |
| Fact | Former high school cheerleader. |
| Payments | Earned $30,000 from Three's Company (1976) |

Who is Joyce Dewitt?
Joyce Dewitt is an actress, who is perhaps still best known for starring in the role of Janet Wood in the popular sitcom entitled "Three's Company", which aired on the ABC network between 1976 and 1984. Joyce is also recognized for appearing in the 1979 TV series "The Ropers", and "The Love Boat".
Joyce Dewitt's Early Life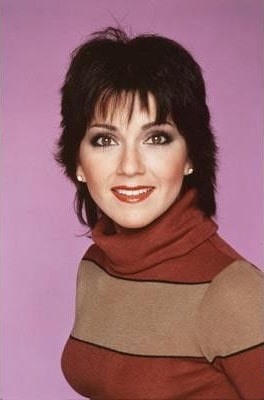 Joyce Anne Dewitt was born on the 23rd April 1949, the second of four children in the family of Norma and Paul Dewitt, and apart from being of American nationality as well as of Dutch ancestry from her father's and Italian from her mother's side, Joyce is also partly of Irish and Swedish descent.  Although originating from Wheeling, West Virginia USA, she was raised in the Indianapolis' suburb of Speedway, and attended Speedway Senior High School, where she was actively involved in the Indiana High School Forensic Association. Upon matriculation, Joyce began working at a ticket office of the Indianapolis Motor Speedway, but later continued her education at Ball State University in Muncie, Indiana, from which she graduated, earning her Bachelor of Arts degree in theatre. Subsequently, she relocated to Los Angeles, California, where she enrolled at the University of California from which she graduated in 1974, gaining her Master of Fine Arts degree in acting. After college, Joyce spent some time serving as a legal secretary before moving towards her acting career full time.
Joyce Dewitt's Early Career
Into the world of acting Joyce dived at the quite early age of 13, when she made her debut on-stage. However, her on-camera debut occurred in 1975 when she was cast for the uncredited role of Mother Earth in ABC TV's detective series "Baretta", which was immediately followed by an appearance in the TV series entitled "Most Wanted". All these engagements helped the young Joyce Dewitt to establish herself as a prominent actress, and her net worth too.
Ever just wake up to your roommates annoying sleeping sounds? #ThreesCompany #JanetWood #JoyceDeWitt pic.twitter.com/u06BAkoTGv

— TC (@Threes_Company) May 27, 2018
Joyce Dewitt on "Three's Company"
After auditioning for two ABC comedy pilot projects in 1976, Joyce was offered to choose the role that suited her more. With only 24 hours to make up her mind, she picked the role of Janet Wood in the upcoming sitcom "Three's Company", and made the right decision because the other project never eventuated. The series follows everyday lives full of misadventures of one man and two women living together under the same roof, and aired for eight seasons between 1976 and 1984 and 172 episodes, of which Joyce appeared in 171. It is certain that this entire engagement served as the launching board for Joyce Dewitt's acting career, dramatically boosting her popularity as well. After the show ended in 1984, Joyce circulated the globe and eventually landed in New Mexico where she settled for a couple of years, during which she temporarily retired from acting.
Return to acting
After several years spent in retirement, Joyce briefly returned to acting in 1991, when she appeared in Cherry County Playhouse's "Noises Off" stage play in West Michigan. Her first on-camera appearance after a more than 10 year-long break, occurred in 1995 when she was cast as Linda Hayden in the TV movie "Spring Fling!", which was subsequently followed by an appearance in the "Cybill" TV series.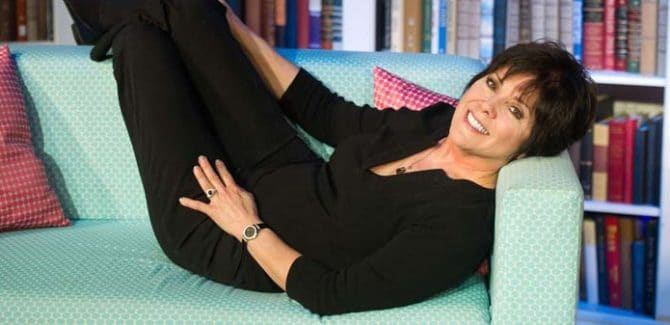 In 2000 she appeared in an episode of the "Hope Island" TV series, while in 2003 she starred in the leading female role in "The Nick at Nite Holiday Special" musical comedy TV movie. Since the late 2000s, Joyce has turned her career's focus towards movie roles, and appeared in the family adventure movie "Call of the Wild" (2009) as well as in "Failing Better Now" (2010) and "The Great Fight" (2011). In 2014 Joyce starred in the TV comedy movie "My Boyfriend's Dogs", which was followed by an appearance in the drama movie "Rock Story" in 2015.
Joyce Dewitt's Net Worth
Have you ever wondered how much wealth this 69-year old American actress has accumulated so far? How rich Joyce Dewitt is? According to sources, it is estimated that the total of Joyce Dewitt's net worth, as of mid-2018, revolves around the sum of $7 million, acquired through her long-term career in the world of acting since 1972.
Arrest controversy
In July 2009 Joyce faced of DUI (Driving Under the Influence) – after driving past the barricade close to the park in El Segundo, California, Joyce was pulled over by a local officer who, after noticing that she had been drinking and giving her the field sobriety test, then arrested her. After being booked and cited at the local police station, Dewitt was granted release on her own recognizance. In May 2010 she was put on three-year probation, a nine-month alcohol rehabilitation program, and ordered to pay a fine of over $500.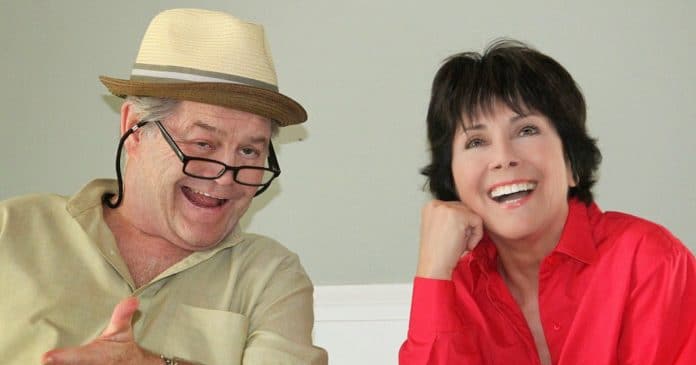 Is Joyce Dewitt married? Does she have children? More about her private life
It has been publically acknowledged that Joyce was in a long-term romantic relationship with fellow colleague, Ray Buktenica, between 1979 and 1986, when they decided to split. However, it hasn't been revealed whether they were officially married or not. There are no information about Joyce Dewitt's other romantic connections or love affairs, and she is still officially single, and isn't a parent.
Dewitt is also actively involved in several charitable causes, including the LIFE Organization (Love Is Feeding Everyone).
General Info
| | |
| --- | --- |
| Full Name | Joyce DeWitt |
| Net Worth | 2 million dollars |
| Date Of Birth | April 23, 1949 |
| Height | 1.61 m |
| Profession | Actor |
| Education | Ball State University, University of California, Los Angeles |
| Nationality | American |
Family
| | |
| --- | --- |
| Parents | Paul DeWitt, Norma DeWitt |
| Partner | Ray Buktenica |
Accomplishments
| | |
| --- | --- |
| Movies | Snapshot, The Great Fight, Call of the Wild, Failing Better Now |
| TV Shows | Three's Company |
Social profile links
Salary
Quotes
| # | Quote |
| --- | --- |
| 1 | [Denying Three's Company (1976) producers' assertion that she wanted her character Janet to be Jack(John Ritter)'s love interest in the spin-off Three's a Crowd (1984), which was canceled after one season] Well, then they should have asked me if I wanted to be one. Perhaps my diplomatic side would have dropped for once, and I would have been frank about what a nightmare the idea of doing another project with them would be. I think they made two big mistakes when they did the spin-off. First and foremost, they utterly underestimated the importance of the affection and intimacy of the relationship of the audience with the other characters. Secondly, they grossly underestimated the relationship between Jack and Janet. She was the burr under his saddle-the voice of his conscience, if you will. Without that element of consistent friction, a lot of comedy is lost. It didn't have to be Janet, and the role didn't have to played by me. Nor can I imagine I would have agreed to work with these producers again. But some version of that relationship needed to be in the new show. |
| 2 | [2009: on Three's Company (1976) and Hollywood] I really felt that Three's Company was a gift. When it ended, I had money in the bank and had the luxury to pursue a life that meant something, to learn and discover. Hollywood can be brutal, inhuman, the opposite of what the theater is and I had little desire to be part of it. But now, I'm excited to work again and to, at my age, be able to keep working. |
| 3 | [on Farrah Fawcett] She had a beautiful heart. She was a lovely human being and such a brave woman, right up to her final moments. She chose to share her circumstances, her illness, with the world in order that those who had similar circumstances would be enlightened and inspired, and I have a great deal of respect for the way she left this life. |
| 4 | [2009: on rumors that she spent her pre-Hollywood years as a contractor who, after painting the garage of Barney Miller (1974) co-star Abe Vigoda, became a sort of surrogate daughter to the actor] It's totally untrue. I've never even met Abe Vigoda. I never painted his house, his garage or any other thing he has. I often wonder if he thinks I'm this crazy person who made all of this up. |
| 5 | [on Suzanne Somers (2009)] I rarely talk about this, but we never actually had an argument. After her fight with the producers, as part of her publicity tour to make herself seem innocent, she made John [Ritter] and I the enemy. Several times over the past 20 years I've left messages, notes, letters, and have given her the phone number for the phone that rings right beside my bed, but she has never chosen to reach me, and, yet, publicly and in the press, she still tells people that I don't speak to her. |
| 6 | [on her stardom] Shirley MacLaine once said that she didn't want to be a big star, just a long star. That's what I want too. |
| 7 | [on the politics of Hollywood] If that's the way the game is played, I don't want to play anymore. |
Facts
| # | Fact |
| --- | --- |
| 1 | Currently lives in California and New Mexico. [August 2003] |
| 2 | Is slowly starting to get back in show business (2003). |
| 3 | In 1979, Joyce missed one episode of Three's Company (1976) titled "Stanley's Hotline", when the network tried to take back a raise that was promised, so she called in sick, because she was "sick at heart, sick in the soul". She had a meeting with the network president, who reinstated her raise. When she told her producers she was ready to go back to work, they felt there was not enough preparation time and were already working with a reworked script with guest star Anne Schedeen getting Joyce's lines. |
| 4 | Best remembered by the public for her role as Janet Wood on Three's Company (1976). |
| 5 | DeWitt, reunited with former Three's Company (1976) co-star Suzanne Somers on her online talk show "Breaking Through". It was the first time, that the former friends spoke to each other, since Somers' termination from the sitcom in 1981 after a salary dispute. |
| 6 | (May 25, 2010) Pled no contest to misdemeanor DUI. |
| 7 | On July 4, 2009, she was arrested in El Segundo, California for DUI. According to reports, police pulled her over after she drove past a barricade near a park. An officer arrested DeWitt after he became suspicious that she had been drinking and administered a field sobriety test. She was booked at the police station, cited, and released on her own recognizance. |
| 8 | Is a member of Chi Omega women's fraternity. |
| 9 | Former high school cheerleader. |
| 10 | Is one of four children of Paul and Norma DeWitt. |
| 11 | Has Irish, Italian and Swedish ancestry. |
| 12 | Is a part of the LIFE (Love Is Feeding Everyone) organization where she, and other famous actors, are helping fight world hunger and homelessness. |
| 13 | Auditioned as Fonzie's girlfriend on Happy Days (1974) in the late 1970s, although she did not get chosen for the role (explaining she was too short and young), she was cast as Janet Wood on Three's Company (1976) just several weeks later. |
| 14 | Very active in theater since the age of 13 and prefers stage work to television. |
| 15 | When shooting Three's Company (1976), she always wore either pantyhose or tights, and refused to work bare-legged. Though this caused conflict between her and the show's producers, it endeared her to hosiery manufacturers, and she became the spokeswoman for L'eggs pantyhose in the late 1970s. |
| 16 | Received her Master's degree in Acting from the University of California, Los Angeles. |
| 17 | Received her Bachelor's degree in Acting from Ball State University in Muncie, Indiana. |
| 18 | After Three's Company (1976) ended, she traveled the world before settling in New Mexico. She is slowly returning to acting. She and Suzanne Somers did not speak to each other for 30 years after Suzanne left the show in 1981. Finally, in February 2012, they reunited after Suzanne invited Joyce to be a guest on her web series "Suzanne Somers: Breaking Through". |
Pictures
Movies
Actress
| Title | Year | Status | Character |
| --- | --- | --- | --- |
| 18 | 2020 | filming | Jay's Mom |
| Street Signs: Homeless But Not Hopeless | | filming | Narrator (voice) |
| Renaissance Man | 2016 | | Joycee |
| Rock Story | 2015/I | | Judge Carol Ann Connelly |
| My Boyfriends' Dogs | 2014 | TV Movie | Nikki |
| Snapshot | 2014/II | | First Lady |
| The Great Fight | 2011 | | Randi Toney |
| Failing Better Now | 2010 | | Irene |
| Call of the Wild | 2009 | | Jolene |
| The Nick at Nite Holiday Special | 2003 | TV Movie | Miss DeWitt, The Housekeeper |
| Hope Island | 2000 | TV Series | Laetitia Barton |
| Spring Fling! | 1995 | TV Movie | Linda Hayden |
| Finder of Lost Loves | 1984 | TV Series | Lynn Powell |
| Three's Company | 1976-1984 | TV Series | Janet Wood |
| Airplane II: The Sequel | 1982 | | Juror (uncredited) |
| The Love Boat | 1979 | TV Series | Jackie Landers |
| The Ropers | 1979 | TV Series | Janet Wood |
| Supertrain | 1979 | TV Series | Natalie Smithburne |
| With This Ring | 1978 | TV Movie | Jilly Weston |
| Most Wanted | 1976 | TV Series | |
| Baretta | 1975 | TV Series | Mother Earth |
Producer
| Title | Year | Status | Character |
| --- | --- | --- | --- |
| Behind the Camera: The Unauthorized Story of 'Three's Company' | 2003 | TV Movie co-producer | |
Self
| Title | Year | Status | Character |
| --- | --- | --- | --- |
| Broadway: Beyond the Golden Age | 2016 | Documentary post-production | Herself |
| Behind the Scenes with Joyce Dewitt | 2015 | Video short | Herself |
| Entertainment Tonight | 2014 | TV Series | Herself - The Love Boat |
| The Coffee Talk Show | 2012 | TV Series | Herself - Guest |
| The 8th Annual TV Land Awards | 2010 | TV Special | Herself - Glee Club |
| Biography | 2002-2009 | TV Series documentary | Herself |
| Whatever Happened To? | 2009 | TV Series | Herself |
| The 6th Annual TV Land Awards | 2008 | TV Special | Herself |
| America's Next Producer | 2007 | TV Series | Herself |
| Larry King Live | 2006 | TV Series | Herself - Guest |
| Nancy Morgan Ritter: Remembering John Ritter | 2005 | Video short | Herself - Host |
| TV Land's Top Ten | 2005 | TV Series documentary | Herself |
| E! True Hollywood Story | 1998-2005 | TV Series documentary | Herself / Herself (Archive 1998) |
| The 3rd Annual TV Land Awards | 2005 | TV Special | Susan Mayer (segment "Desperate Classic Housewives") |
| Hollywood Squares | 2004 | TV Series | Herself |
| Remembering John Ritter | 2004 | Video short | Herself - Host |
| John Ritter: Always Leave Them Laughing | 2004 | Video short | Herself - Host |
| A Life of Laughter: Remembering John Ritter | 2003 | TV Movie documentary | Herself |
| Behind the Camera: The Unauthorized Story of 'Three's Company' | 2003 | TV Movie | Herself - Host |
| ABC 50th Anniversary Blooper Celebration | 2003 | TV Movie | Herself |
| ET in TV Land | 2003 | TV Series documentary | Herself |
| TV Land Presents Blast from the Past | 2001 | Video Game documentary | Herself |
| The Early Show | 2001 | TV Series | Herself - Guest |
| TV Guide's Truth Behind the Sitcom Scandals | 1999 | TV Movie documentary | Herself |
| Television: The First Fifty Years | 1999 | Video documentary | Herself - Interviewee / Janet Wood |
| Twitch City | 1998 | TV Series | Herself |
| Living Single | 1998 | TV Series | Herself |
| The Joan Rivers Show | 1991 | TV Series | Herself - Guest |
| The 10th Annual People's Choice Awards | 1984 | TV Special | Herself - Accepting Award for Favourite TV Comedy Program |
| Battle of the Network Stars XII | 1982 | TV Special | Herself - ABC Team |
| Night of 100 Stars | 1982 | TV Special | Herself |
| T.I.O.T: Tomorrow Is Only Tuesday | 1981 | Short | Herself |
| The 33rd Annual Primetime Emmy Awards | 1981 | TV Special | Herself - Presenter: Outstanding Lead Actress in a Drama Series & Outstanding Lead Actor in a Drama Series |
| The Cheryl Ladd Special: Souvenirs | 1980 | TV Movie | Herself |
| Battle of the Network Stars VIII | 1980 | TV Special | Herself - Host |
| John Ritter: Being of Sound Mind and Body | 1980 | TV Movie | Herself / Peaches |
| Steve Martin: Comedy Is Not Pretty | 1980 | TV Special | Love God's Date |
| The B.B. Beegle Show | 1980 | TV Movie | Herself |
| Perry Como's Christmas in New Mexico | 1979 | TV Special | Herself |
| The Mike Douglas Show | 1977-1979 | TV Series | Herself - Co-Host / Herself - Actress / Herself - Guest |
| Presenting Susan Anton | 1979 | TV Series | Herself |
| The Alan Hamel Show | 1979 | TV Series | Herself - Guest |
| The 36th Annual Golden Globes Awards | 1979 | TV Special | Herself - Presenter: Best Actor / Actress in a TV-Series- Musical / Comedy |
| All-Star Family Feud Special | 1979 | TV Series | Herself - Celebrity Contestant |
| Battle of the Network Stars V | 1978 | TV Special | Herself - ABC Team |
| The 1978 Cerebral Palsy Telethon Benefit | 1978 | TV Movie | Herself - Performer |
| Family Feud | 1978 | TV Series | Herself |
| Tattletales | 1977 | TV Series | Herself |
Archive Footage
| Title | Year | Status | Character |
| --- | --- | --- | --- |
| Entertainment Tonight | 2014-2016 | TV Series | Herself / Herself - The Love Boat |
| The Insider | 2014 | TV Series | Herself |
| The Squid and the Whale | 2005 | | Janet Wood (uncredited) |
| Biography | 2000 | TV Series documentary | Janet Wood in 'Three's Company' |
| Three's Company | 1982 | TV Series | Janet Wood |
Source:
IMDb
,
Wikipedia