Just a simple reminder that article is created and owned only by biographytribune.com. Article cannot be re-published in any other pages or documents. Copyright is protected by DMCA. All found copies will be reported.
Original source: https://biographytribune.com/who-is-ainsley-earhardt-husband-will-proctor-his-wiki-job-net-worth-wife-children/
Who is Will Proctor?
Born William Franklin Proctor II on the 3rd of November, 1983, Will is a former American Football player who became known for playing for the Clemson Tigers during college as well as the Calgary Stampeders and Montreal Alouettes in the Canadian Football League. He is now a wealth adviser and the Vice-President for Neuberger Berman Wealth Management.
Will Proctor's Early Life
Born in Winter Park, Florida, Proctor is the son of Rick and Karen Proctor. He attended Winter Park Trinity Preparatory School where he began to play football and basketball, but ultimately it was football he fell in love with, and during high school, Proctor made it as a PrepStar All-American as well as All-State, and as a Central Florida and All-Country player. Before graduating in 2002, he even became MVP in both his junior and senior years. During his high school career, he threw 4,082 yards for 44 touchdowns and 13 interceptions, and rushed for 2,853 yards and 41 touchdowns. Proctor later attended Clemson University, where he majored in management and finance, and continued playing football, joining the school's varsity, Clemson Tigers. Although he didn't play during his freshman year, he joined the team through 2004 to 2006 starting as a quarterback in the Atlantic Coast Conference in NCAA Division I-A.
Will Proctor's Career
After gaining fame from playing college football, Proctor decided to continue his passion for the sport and become a professional. He moved to Canada and joined the Canadian Football League, in 2007 joining the Montreal Alouttes, but was released the next pre-season, subsequently signing with the Calgary Stampeders in October of 2008. His early years as a professional football player helped his career, and also his net worth. However, after only playing a couple of years as a professional football player, Proctor decided to retire in 2009.
Happy Birthday to my brotha @patrickjr_ love playing ball and running track with you ?? pic.twitter.com/SltVH32n49

— Will Proctor (@willproctor28) August 20, 2016
Proctor then moved to the corporate world, and used his degree in management and finance, joining the client services and marketing divisions of Glaxis Capital Management in Sarasota, Florida. His time at the company helped him adjust in the corporate world, and also significantly increased his wealth. Then in 2012 Proctor moved to Neuberger Berman Wealth Management as its vice president and wealth advisor, and remains with the company until today.
Will Proctor's Acting Stint
Despite being known for being an athlete, Proctor dabbled a bit in acting too – in 1996 he appeared in "ESPN College Football Thursday Primetime", followed by an appearance in 2002's "Gay Propaganda." In 2006, he also joined the cast of "2006 Gaylord Hotels Music City Bowl'; albeit short, his acting career also helped in raising his net worth.
Will Proctor's Body Measurement
In terms of his body measurement, Proctor is 6ft 3ins (1.91m) tall, and weighs 210 lbs. (95 kg.). He also has blonde hair and green eyes. Although there is no known information about his vital statistics, he still has fit physique having played professional football for years.
Happy 18th to my future roommate and long time brother. Love you man ? #MakeHistory pic.twitter.com/Y1zalmmhzv

— Will Proctor (@willproctor28) April 5, 2017
Will Proctor's Net Worth
As of late 2018 and based on authoritative sources, Proctor's net worth is reported to be over $2 million, acquire from his years playing professional football as well as his transition to working in the corporate world.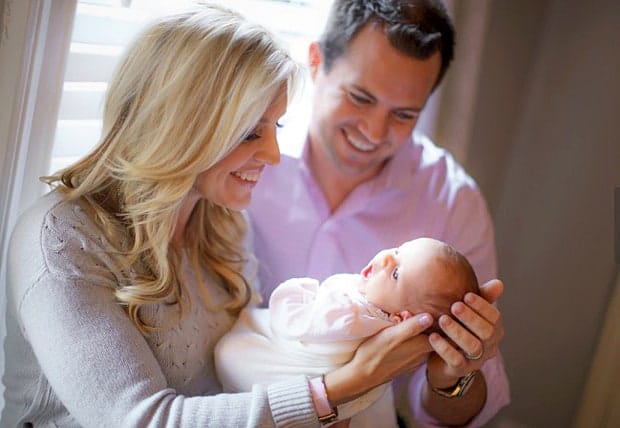 Will Proctor's Personal Life
In terms of his personal life, Proctor is married to Ainsley Earhardt, a television personality and journalist for Fox News. The two married in Proctor's hometown at the All Saints Episcopal Church on 13 October 2012, and in 2015 welcomed their daughter – Hayden Dubose Proctor.
Will Proctor's Wife
Proctor's wife, Ainsley Earhardt is a well-known television personality. She is currently sitting as one of the hosts of "Fox and Friends", but has also worked with Fox News, and also got her own segment in the "Hannity" entitled "Ainsley Across America."
With her charm and wit that she displays at "Fox and Friends", many fell in love with Earhardt one of which is the American President who is an avid fan of the show. Additionally, Earhardt has also appeared in a variety of other shows on the network, including "Fox and Friends Weekend", "American's New Headquarters", "Fox's All-American New Year's Eve", and even joined "The Live Desk" as one of its panellist. Earhardt also recently wrote a book entitled "The Light Within Me: An Inspirational Memoir."