• Ami Brown is an American reality television personality
• She is best known for being a part of the show "Alaskan Bush People"
• Her net worth is estimated at $500,000
• She married her husband Billy Brown when she was 15
• In 2017, she was diagnosed with lung cancer and is currently receiving further treatment in California
 
Who is Ami Brown?
Ami Branson was born on 28 August 1964, in Texas, USA. She is a reality television personality, best known for being a part of the television show "Alaskan Bush People" which is about her family's unusual lifestyle living in the Alaskan wilderness.
The Net Worth of Ami Brown
How rich is Ami Brown? As of mid-2018, sources estimate a net worth that is at $500,000, mostly earned through a successful career on television, however, the growth of her wealth has been somewhat hampered due to her suffering from lung cancer. Still, she is managing to continue her endeavors, so her wealth may continue to increase.
Early Life and Marriage
Ami grew up in Texas with an older brother, and while very little is known about her childhood, she mentioned in an interview that she had a very abusive family. She would meet later to be husband Billy Brown in 1979, and the two claim that it was 'love at first sight'. At the time Billy was 26 years old and Ami was just 15. With the situation in her household and her closeness with Billy, the two decided to elope and marry. Billy had already been married, a union which had lasted for five years, and he had two children from that marriage. Ami lived with Billy for a while in Fort Worth, Texas, where he operated a small plumbing business, but which he didn't really enjoy. The couple decided to look for something new, and travelled around the US in a family truck they bought, but eventually sold it to raise enough money to move to Alaska with hopes of starting a new life.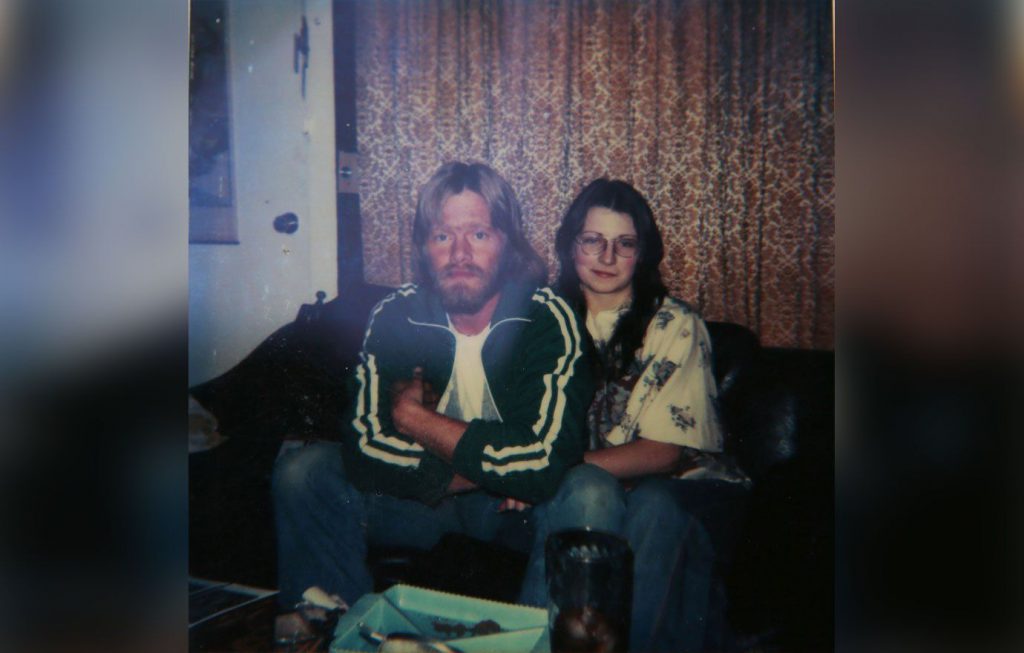 Alaska
They boarded a ship in the early '80s, and travelled to Wrangell, Alaska, however, the move wasn't as good as they had hoped, and they struggled for their first two years as they didn't have enough money, taking a few jobs in several towns, and were at some point stranded on Mosman Island for a good 18 months, enduring winter there. They subsequently moved to Port Protection with the knowledge that they could survive in the rough wilderness. They would go on to have five children who they raised in Alaska, while still moving around, living in Wrangell, Hoonah, Juneau, Chichagof Island, and Haines, meantime  travelling back to the lower States from time to time.
Reality Television
In 2014, reality television producers discovered the Brown family and their unusual life in Alaska. They decided that it would make a great television project, which would also help increase the family's income. The show was mainly filmed on location in Hoonah and on Chichagof Island. Early episodes of "Alaskan Bush People" featured the family travelling to various areas, building temporary shelters before eventually establishing a homestead on Chicagof Island. They mainly bartered in order to survive, including their labour, transportation services, as well as wood in order to get the various items they need.
Controversy and Health Problems
In 2014, the family was investigated by the Alaska Department of Revenue which later led to the family being indicted with 60 counts of first degree unsworn falsification of their Permanent Fund Dividend forms for their residency, while they were also charged with first and second degree theft which allegedly happened between 2009 and 2012. Billy took the brunt of the indictments, being charged with 24 counts including theft of more than $13,000 in dividend money which he used for himself and his family. The state was made to believe that the family spent more than 180 days a year outside of Alaska, but lied about it on their applications. The following year, Billy and his son Joshua pleaded guilty to lying on the forms.
The situation was very stressful for the family, and then in 2017 Ami was diagnosed with lung cancer. She mentioned that it would've been easy to give up, and give in to the disease but she decided that she would fight. Due to a lack of treatment facilities in Alaska, the family temporarily relocated to Southern California and the radiation and chemo therapy treatment proved largely successful, as later in the year doctors told her that all signs of cancer had gone from her body, which she would later declare through the media. However, in early 2018 the disease returned, and the family is again in Southern California where Ami is receiving further treatment, supported by the family. She is hopeful of returning in the eighth season of "Alaskan Bush People", scheduled for late 2018.
Source:
IMDb
,
Wikipedia