• Daniel John Gregory is the Vice-President of Gregory Packaging Incorporation and is best known for being TV news anchor Martha MacCallum's husband
• He matriculated from Father Judge High School and later received his bachelor's degree in business management from Villanova University.
• Daniel and Martha MacCallum married in 1992 and have three children together.
• Martha is a successful TV host and has won the Gracie Award for Women in Journalism twice.
• Daniel has an estimated net worth of over $1 million.

Known for movies
Short Info
| | |
| --- | --- |
| Fact | He graduated Bayonne High School in 2002. |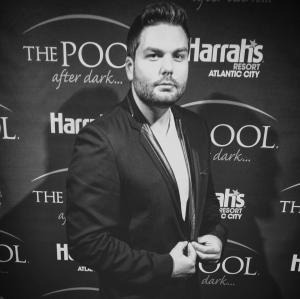 Who is Daniel John Gregory?
Daniel was born in the US in 1963, but his exact date of birth is not known to public – he holds American nationality and is of white ethnicity. Daniel is a successful businessman who is currently working as the Vice-President of Gregory Packaging Incorporation, but is probably best known for being TV news anchor Martha MacCallum's husband.
https://www.instagram.com/p/BmyD6qDnOc-/
Early life and education
Daniel spent his entire childhood in the US with his parents – his father Edward R. Gregory doesn't work anymore but he was the one to launch the company in which Daniel is presently working. His mother Cecelia Dohen Gregory received her bachelor's degree in English from Kean College in New Jersey after her children had started school. She was in love with musical theatre and was a big supporter of groups such as NJPAC and the New Jersey Shakespeare Theatre. She worked on numerous charitable projects including the American Indian Project, the Heifer Project, Medial Mission Sisters, Covenant House, and Haiti orphan relief. She loved to read books and was a talented pianist – Cecelia died in 2013 at the age of 84.
Daniel matriculated from Father Judge High School, and later on enrolled at Villanova University from which he got his bachelor's degree in business management. He was interested in sports from an early age, and used to compete in soccer, hockey, and run track while he was in school – he became interested in business during the years he spent at the Villanova University.
Career
There is not much to say about Daniel's career – his father Edward R. Gregory founded Gregory Packaging Inc. and worked as its President until he retired. Aiming to continue in his father's footsteps, Daniel began working as the Vice-President in the company which is based in Newark, and produces SunCup products which mainly include chilled juice – they are also the main distributors of their products ,and now have facilities in numerous states including Arizona and Georgia.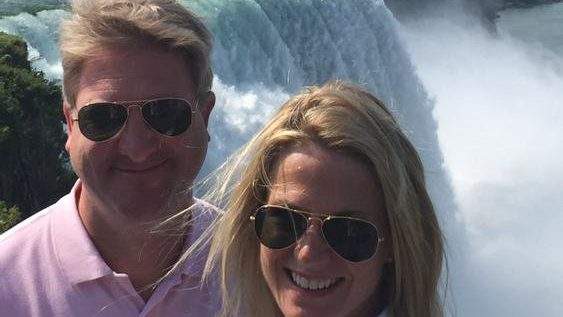 Personal life
Daniel is a married man and there are no controversies whatsoever regarding his personal life – he married the love of his life – TV host Martha MacCallum – on 22 August 1992 in a wedding which took place in St. Elizabeth's Church located in Upper Montclair in New Jersey. They first met at a mutual friend's wedding, and spent their first date watching the "Godfather 3" movie as they were both fans, and later going to dinner at John's Pizza in New York City. There were rumors that the couple had divorced and that MacCallum had begun dating her co-host Bill Hammer but these were untrue. The couple is living an apparently happy life together with their three kids named Harry MacCallum Gregory, Edward Reed Gregory, and Elizabeth Bowes Gregory. It seems as Elizabeth wants to follow her mother's footsteps as she is currently attending Villanova University and studying political science. She has also been contributing to Fox News since August 2012, and served on the Republican National Committee Communications team in 2016 – she worked as an intern for Congressman Pat Meehan during the same year.
The family is currently living together in their home located in Chatham, Massachusetts on Cape Cod. Their home was first built in 1960 but has been remodeled a couple of times –Martha's friend Michael Maher was in charge of its interior design, and it now has five bathrooms, and is estimated to be worth over $3.5 million.
Martha MacCallum
Martha was born in Buffalo, New York State on 31 January 1964, so under the zodiac sign of Aquarius and holding American nationality – she is one year younger than her husband Daniel. She matriculated from Ramapo High School located in Franklin Lakes in New Jersey, and then attended St. Lawrence University from which she got her bachelor's degree in political science. She was also interested in theatre as she studied at the Circle in the Square Theatre School, and later on founded the Miranda Theatre Company in New York City.
Her first job was for Dow Jones & Company, working as their associate in corporate relations. She left them in 1991 and worked for Wall Street Journal Television for five years as their business news correspondent, and anchor of their shows "The Wall Street Journal Report", "World Market Outlook", and "Business USA". She quit in 1996 when she began working for WPXN-TV station as their anchor and reporter.
After WPXN-TV, Martha went to work for NBC and CNBC on a couple of their shows, before she became a co-anchor of CNBC's "Morning Call with Martha MacCallum and Ted David". She left them when she got a job at Fox News Channel in 2004 – these were the most important years of her career, as she managed to cover four presidential elections in 2004, 2008, 2012, and 2016, and other important events including the time when Pope Francis came to visit the US, and the funeral of Pope John Paul II. People could also recognize her from "The Live Desk" which she hosted from 2006 to 2010, and "America's Newsroom" show which she hosted from 2010 to 2017. She then became the host of a new show called "The First 100 Days" which first aired on 9 January 2017, and was renamed to "The Story with Martha MacCallum" on 28 April of the same year.
Martha has won the Gracie Award for Women in Journalist two times, while she also won the Soldiersocks Commitment to Serve Award. Her net worth is estimated by sources to be over $8 million, while she is said to have a current income of $700,000 per year.
Right Now: My exclusive interview with @SecPompeo. pic.twitter.com/QuqWedBzfZ

— Martha MacCallum (@marthamaccallum) January 24, 2019
Appearance and net worth
Daniel is currently around 56 years old; he has short brown hair, brown eyes, is 5ft 10in (1.78m) tall and weighs around 165lb (75kg).
According to authoritative sources, Daniel's current net worth is estimated to be over $1 million.
Social media presence
Daniel is not active on any social media platforms, but his wife is another story – Martha launched her Twitter account in June 2009 and has so far gathered more than half a million followers and tweeted nearly 7,000 times. She has an Instagram account which is followed by over 100,000 people to which she's posted nearly 300 times – she also has a Facebook page with more than 320,000 people fans.
Facts
| # | Fact |
| --- | --- |
| 1 | He is a 2007 Kean University graduate with a degree in Communication Studies. |
| 2 | A former bouncer in Hoboken, New Jersey. |
| 3 | He graduated Bayonne High School in 2002. |
| 4 | He is close friends with filmmaker/actor Blake Zawadzki. |
| 5 | He is an avid reader. |
Pictures
Movies
Actor
| Title | Year | Status | Character |
| --- | --- | --- | --- |
| Don't Look Back | 2018 | Short pre-production | Steven |
| Must Be Nice | 2018 | Short post-production | Jackson |
| The Last Rehearsal of the Dangerous Kitten | 2018 | Short pre-production | Sal |
| And on That Day | 2017 | post-production | Todd |
| Click Send | 2017 | Short completed | Killer |
| In Search of Lost Time | 2017 | Short completed | Tony |
| Italy Now | 2017 | Short pre-production | Gio |
| The Hunted | 2017/I | Short post-production | Alan |
| Wish Him Luck | 2017/I | Short pre-production | Ken |
| The Invitation | 2017 | filming | John |
| In the Blood | 2017 | Short post-production | Mark |
| Cupid's First Day | 2017 | Short post-production | James |
| Cabin of Errors | 2016 | completed | George |
| Untitled Film Teaser | 2016 | Video short post-production | Lance |
| Basic | | Short filming | Rob |
| Beyond the Last Horizon | | post-production | Jeremy |
| Shade | | TV Mini-Series pre-production | Kevin |
| What Is Owed | | Short completed | Seth Vanderhorn |
| When the Ripe Fruit Falls | | Short pre-production | Tommy |
| Yellow Scare | | post-production | Shamus Appleucio |
| Interrogation | 2017 | Short | Detective Smith |
| They Exist | 2017 | Short | Jason |
| Death Like Me | 2017 | Short | Bartender |
| Club X | 2016 | Video short | Jerry |
| El Rey | 2016 | TV Mini-Series | The King |
| The Visit | 2016/II | Short | Attorney |
| El Rey TV Commercial | 2016 | Short | The King |
| Tell Me Something Good | 2016 | Short | Chester |
| Wishful | 2016 | Short | Robert |
| 5$ Mic | 2015 | TV Movie | Pete |
| Bad Connections | 2015 | Short | Naked Guy |
| Star Words | 2015 | TV Mini-Series | Timmy Lucas |
| Don't Text and Drive. Just Drive Commercial | 2015 | Short | Husband / Victim |
| Bill | 2015/II | Short | The Drunk |
| Necrosis Incorporated: Requiem | 2015 | Short | Robert Conway |
| Devil You Know | 2015 | Short | Bob |
| Congratulations | 2015 | Short | Matt |
| Half Past the Color Blue | 2015 | TV Short | Dave / Barry / Cop / ... |
| Aphrodite | 2014 | Short | Frits |
| Devil on Your Shoulder | 2014 | Short | Bartender |
| Dr. Pegg | 2014 | Short | Vince / Vinnie the Poo |
| British Guys: Doing British Things | 2013 | Video short | Bloke |
| Spooky | 2013 | TV Series short | Detective Smith |
| Lost and Found: Loster | 2013 | TV Mini-Series | Michael |
| Blackout | 2013/VII | Short | Jon |
| A Toast to Bob | 2013 | Short | John |
| Crazy Mike | 2013 | Short | Mike Tinten |
| Candice Anitra: Big Tree | 2012 | Video short | Gary / Lumberjack |
| Toilet Prayers | 2012 | Short | Man 2 |
| Mesada | 2012 | Short | Lloyd |
| Dark Wings | 2012 | Short | Ryan |
| Red Scare | 2012 | | Tony Antonio Appleucio |
| Blaming George Romero | 2011 | | Dan MacGregor |
| The Definitive Point | 2011 | Short | Jerome Greenberg |
| The Animal I've Become | 2010 | | Farrell |
| White Rose | 2010 | Short | Victor Boyko |
| ...Burnt | 2009 | Video short | Nick |
| Handsome Harry | 2009 | | Audience Member (uncredited) |
| Kings | 2009 | TV Series | Dock worker |
| Lucifer | | Short | Lucifer |
Producer
| Title | Year | Status | Character |
| --- | --- | --- | --- |
| Must Be Nice | 2018 | Short producer post-production | |
| The Last Rehearsal of the Dangerous Kitten | 2018 | Short producer pre-production | |
| Italy Now | 2017 | Short producer pre-production | |
| Wish Him Luck | 2017/I | Short executive producer pre-production | |
| Cabin of Errors | 2016 | producer completed | |
| Tell Me Something Good | 2016 | Short executive producer | |
| Devil You Know | 2015 | Short associate producer | |
| Congratulations | 2015 | Short producer | |
| Dr. Pegg | 2014 | Short executive producer | |
| Lost and Found: Loster | 2013 | TV Mini-Series producer - 12 episodes | |
| Blackout | 2013/VII | Short producer | |
| Toilet Prayers | 2012 | Short producer | |
| Mesada | 2012 | Short executive producer | |
| The Definitive Point | 2011 | Short executive producer | |
| The Animal I've Become | 2010 | executive producer / producer | |
| White Rose | 2010 | Short producer | |
Writer
| Title | Year | Status | Character |
| --- | --- | --- | --- |
| Must Be Nice | 2018 | Short post-production | |
| The Last Rehearsal of the Dangerous Kitten | 2018 | Short pre-production | |
| Italy Now | 2017 | Short pre-production | |
| Wish Him Luck | 2017/I | Short pre-production | |
| Tell Me Something Good | 2016 | Short | |
| Congratulations | 2015 | Short story | |
| Dr. Pegg | 2014 | Short story / writer | |
| Lost and Found: Loster | 2013 | TV Mini-Series writer - 2 episodes | |
| Mesada | 2012 | Short story / writer | |
| The Definitive Point | 2011 | Short | |
| The Animal I've Become | 2010 | | |
| White Rose | 2010 | Short story | |
Director
| Title | Year | Status | Character |
| --- | --- | --- | --- |
| Lost and Found: Loster | 2013 | TV Mini-Series 3 episodes | |
Assistant Director
| Title | Year | Status | Character |
| --- | --- | --- | --- |
| Dr. Pegg | 2014 | Short assistant director | |
| Mesada | 2012 | Short assistant director | |
| The Animal I've Become | 2010 | assistant director | |
Editor
| Title | Year | Status | Character |
| --- | --- | --- | --- |
| Lost and Found: Loster | 2013 | TV Mini-Series | |
| Mesada | 2012 | Short | |
| The Animal I've Become | 2010 | | |
Camera Department
| Title | Year | Status | Character |
| --- | --- | --- | --- |
| Red Scare | 2012 | grip | |
| The Animal I've Become | 2010 | grip | |
Costume Department
| Title | Year | Status | Character |
| --- | --- | --- | --- |
| The Animal I've Become | 2010 | costumer / wardrobe supervisor | |
Editorial Department
| Title | Year | Status | Character |
| --- | --- | --- | --- |
| Dr. Pegg | 2014 | Short assistant editor | |
| The Definitive Point | 2011 | Short assistant editor | |
Casting Department
| Title | Year | Status | Character |
| --- | --- | --- | --- |
| The Animal I've Become | 2010 | casting | |
Sound Department
| Title | Year | Status | Character |
| --- | --- | --- | --- |
| The Animal I've Become | 2010 | boom operator | |
Transportation Department
| Title | Year | Status | Character |
| --- | --- | --- | --- |
| Dark Wings | 2012 | Short transportation | |
Miscellaneous
| Title | Year | Status | Character |
| --- | --- | --- | --- |
| The Animal I've Become | 2010 | choreographer | |
Source:
IMDb
,
Wikipedia