• Christopher Stokowski is the half-brother of Anderson Cooper and shares the same mother, heiress Gloria Vanderbilt.
• He is estimated to have a net worth of over $1 million.
• His father is Leopold Stokowski, one of the most well-known orchestra conductors of the early and mid-20th century.
• He was estranged from his family for around 40 years before reconnecting in 2016.
• He does not have any social media accounts and his current endeavors are unknown.
 
Who is Christopher Stokowski?
Christopher Stokowski was born in 1952, in the United States of America, and is best known as the half-brother of Anderson Cooper, sharing the same mother – heiress Gloria Vanderbilt. It is known that Christopher was an estranged member of the family for around 40 years before reconnecting with his half-brother in 2016.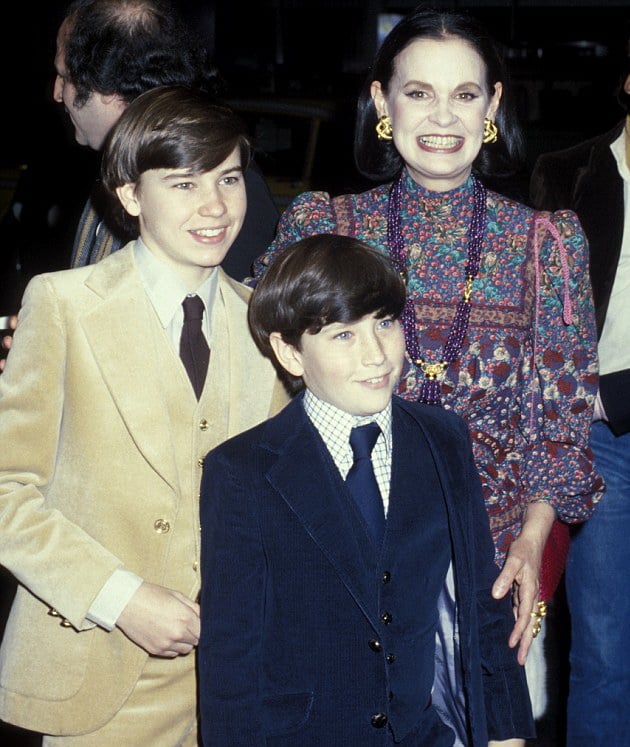 The Wealth of Christopher Stokowski
How rich is Christopher Stokowski? As of mid-2018, sources inform us of a net worth that is over $1 million , mostly gained through success in his various endeavors; while little is known about what he did in life when he separated with his family, it is known that he assumed a substantial amount of wealth from his parents.
Family Tree
Christopher's father is Leopold Stokowski, one of the most well-known orchestra conductors of the early and mid-20
th
century, known for his contributions to numerous projects, including the 1940 film "Fantasia". His father's third marriage was to Gloria Laura Vanderbilt was always been in the spotlight from her youth, having a part in one of the most followed child custody trials of the time.
Both of his parents were surrounded by success and wealth. Leopold was 43 years older than Gloria, and they would have two children, one of whom is Christopher. His parents stayed together for 12 years, but when he was 10 years old the two decided two divorce. Subsequently her mother would marry movie director Sidney Lumet, and after that failed, she married author Wyatt Cooper, and they would have two children, one of whom would become popular CNN correspondent Anderson Hays Cooper. Around this time, Christopher also lived with the family of her mother, as the latter had won custody of her two children from Stokowski.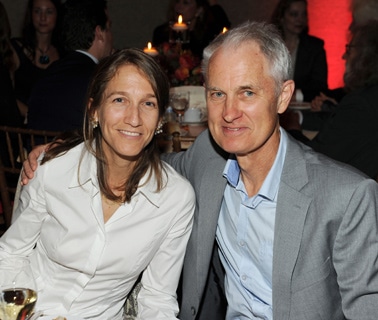 Leaving the Family
As his mother started to move forward with her new family, Stokowski felt that he was removed from his mother's love and attention. He went on to attend Bard College, and tried to separate himself from his storied last name and make his own way as a musician. He grew close to his half-brother, Anderson Cooper as they shared a home. In 1974, he began a relationship with April Sandmeyer and they were happy for a few years. However, in 1977 his father passed away, and was soon followed by his stepfather Wyatt Cooper just months later.
Christopher was engaged with Sandmeyer during this time, but due various events he started to see his mother's therapist. He later discovered that the therapist had been intruding on his relationship with Sandmeyer, and was making reports behind his back to Gloria. The issue blew up, and soon his fiancée broke up with him, after which Stokowski ceased communication with his mother, and moved away from the house to try and win April back. His efforts were in vain, and he left New York, and told his family that he was never coming back. He was cut off completely and didn't appear even after his half brother Carter's suicide 10 years later.
A Reunion
In 2016, a documentary was released by HBO entitled "Nothing Left Unsaid: Gloria Vanderbilt & Anderson Cooper" which contains numerous candid conversations between the two. The documentary revealed nothing about Anderson's estranged half-brother and this was because Gloria didn't want to bring up anything about her son that may focused attention on him. The reason they didn't discuss him was out of respect, and so that he could stay away from the public eye.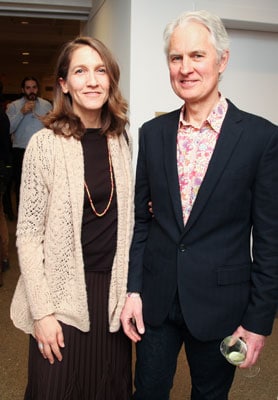 The documentary proved to be something that helped them reconnect once more, as shortly after the release of the documentary, Christopher reconciled with his family, first contacting his former fiancée April Sandmeyer ,who reconnected him with his family; they have consistently seen each other since. Due to the nature of privacy that Christopher wants to have, there is almost no information available about his current endeavors. It is known that he inherited a good portion of his father's fortune when he passed away in the 1970s. He also has a portion of his mother's $200 million fortune which he will inherit as Anderson has decided that he doesn't want any inheritance money from his mother.
Is Christopher Stokowski on Social Media?
While there are several pictures of Stokowski posted by the media, he maintains his privacy through not having any accounts associated with any of the major social media websites, including Facebook, Twitter and Instagram. In this way he can keep away from the prying eyes of the media, and any others that may be curious to know his current endeavors. It is not known where he resides, or what he is doing with life, aside from meetings with his family.
Source:
IMDb
,
Wikipedia