• Born in 1934 in Ontario, Canada
• Motivational speaker, entrepreneur, author and business consultant
• Net worth of over $20 million
• Mentored by Earl Nightingale, author of "The Strangest Secret"
• Advocate of positivity and helping others to achieve success

Known for movies

Who is Bob Proctor?
Robert Proctor was born on 5 July 1934, in Ontario, Canada, and is a motivational speaker, entrepreneur, author, and business consultant, best known for his work as a success coach. He travels around the world, mainly talking about using the Law of Attraction for people's benefit.
The Net Worth of Bob Proctor
How rich is Bob Proctor? As of mid-2018, sources estimate a net worth that is over $20 million, earned through success in numerous endeavors. He's founded his own business, and has also been featured in various films as well as television series. As he still continues his endeavors, it is expected that his wealth will also continue to increase.
Early Life and Earl Nightingale
Bob had a lot of difficulty growing up – he didn't know exactly what to do with his life, actually becoming a high school dropout. Trying to search for what his next step would be, his search for inspiration led him to read the Napoleon Hill book entitled "Think and Grow Rich". At the age of 26, he started working for Nightingale-Conant, which was headed by Earl Nightingale, a radio personality and author, mainly focused on motivation, having a meaningful existence as well as developing the human character. He headed the radio adventure series "Sky King", and he is the author of "The Strangest Secret", considered one of the greatest motivational books of all time. Bob moved to Chicago, and was mentored by Nightingale who helped shape him to the person he would become.
Rags to Riches
Proctor soon became the Vice President of Sales at Nightingale-Conant, and his ability saw him quickly climb through the ranks. The group was mainly responsible for teaching self-development and growth. Eventually, he got the idea of starting his own similar company which would deliver motivational lectures and encourage self-help. With the connections he made during the start of his career, he started his company which steadily grew in numbers especially in Canada as well as in the US, and soon he was travelling around the world.
I am often asked…"What is the secret to success?" … > https://t.co/OA6lGgICrM #BobProctor #ParadigmShift pic.twitter.com/Ur1iCJSpYQ

— Bob Proctor (@bobproctorLIVE) May 24, 2018
He is an advocate of living a life of luxury, but he also focuses on ethical and moral aspects of people's personality. According to him, people should understand priorities, and not solely on making money. He says that if people focus on helping one another, the money will come automatically. Proctor is an advocate of positivity, and says that it is the means to achieve success. He also focuses on the differences between the human conscious and subconscious mind, promoting the idea that people should realize and acknowledge their self-worth to help improve their mental status.
Writing Work and Other Achievements
Bob has written numerous books over the course of his career, and many have become bestsellers. Some of his books include "You Were Born Rich", "The Winner's Image", "The Success Puzzle", "The Goal Achiever", and "Mission in Commission", but he's worked with numerous other authors too, such as Jack Canfield and Michael Beckwith who are known for the "Chicken Soup for the Soul" books. He's also appeared in television shows such as "Larry King Live", promoting creativity, imagination, and realizing the path to your best self.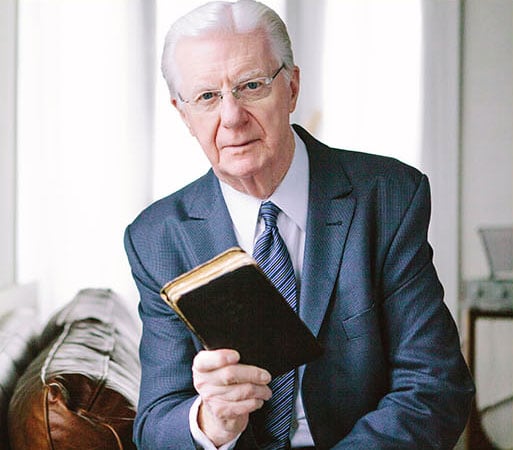 He authored the book entitled "The Secret", which would lead to the film of the same name which consists of interviews designed to teach Bob's belief on the Law of Attraction. Prominent figures of the topic are shown in the film including Michael Beckwith, Jack Canfield and Bob. The film had its buzz during the time of its release, and was even promoted by Oprah Winfrey, and later UFC Champion Conor McGregor. However, critics also claimed the film focused too much on questionable wealth enhancement, and other critics claimed that the film felt like it was indoctrinating viewers into a cult.
Personal Life and Social Media
Proctor rarely talks about his relationships and his family, but it is known that he is married to Linda and they have a son together. Despite being in his 80s, he continues to promote his teaching, using social media and the website YouTube to help dispense some of his beliefs. He also has a personal website which focuses on his business of coaching and self-help, and Proctor is active online through having accounts on both Facebook and Twitter, which promote his recent work and beliefs. His accounts are very active and he posts almost on a daily basis.
Movies
Self
| Title | Year | Status | Character |
| --- | --- | --- | --- |
| THINK: The Legacy of Think and Grow Rich | 2017 | | Himself |
| The Abundance Factor | 2015 | Documentary | Himself |
| Rise of the Entrepreneur: The Search for a Better Way | 2014 | Documentary | Himself - Expert |
| The Inner Weigh | 2010 | Documentary | Himself |
| Tapping the Source | 2010 | | Himself |
| Young Entrepreneur Society | 2009 | Documentary | |
| The Search for the Balanced Life | 2008 | Video documentary | Himself |
| Ellen: The Ellen DeGeneres Show | 2006 | TV Series | Himself |
| The Secret | 2006 | Video documentary | Himself - Philosopher |
Source:
IMDb
,
Wikipedia