• Sarah (Bepper) was born on 8 May 2001 in Massachusetts USA.
• She has four siblings, one of whom is the famous YouTuber Aparri.
• Bepper has been uploading "Let's Play" videos about the game "Animal Jam" since 2013.
• She has a net worth of $400,000, mostly from YouTube and Instagram.
• She is a dog and cat lover, and has a ferret named Rupert.
 
Bepper is a popular YouTuber, and a passionate fan of the game called "Animal Jam". She posts various "Let's Play" videos on that game, and has a lot of like-minded people who watch her videos and follow her channel. Let's find out more about Bepper's real name, current relationship status, age, appearance, etc.
Early life, family
Sarah – surname unknown – was born on 8 May 2001 in Massachusetts USA, so under the sign of Taurus, and holding American nationality. Her parents' names and occupations are unknown, but her mother is 53 years old, and Bepper is in very good relationship with her. She shared their photos on her Instagram account many times and captioned them with the words of appreciation and love to her mother, who supports her in all her endeavors. Bepper has four siblings: three brothers and a step-sister, all passionate gamers, playing various video games since they were small kids. Bepper's elder brother is a famous YouTuber whose nickname is Aparri, whose YouTube channel consists mostly of Animal Jam "Let's Play videos, followed by over 320,000 subscribers. His Instagram account was recently deleted – neither Bepper nor Aparri himself have confirmed any reasons for that.
Surprisingly found relatives
Bepper's most dedicated fans are her cousins, Jake and Josh, who watch all her videos and were even featured in one. The interesting fact is that Jake and Josh, just as Bepper herself, didn't know they were relatives. Jake and Josh were just regular fans of the game "Animal Jam", played it every time they had a chance, and watched Bepper's videos on YouTube, considering her one of the best "Animal Jam" YouTubers. So as soon as Jake and Josh found out that they were in fact Bepper's relatives, they flew from Colorado to Massachusetts to meet her.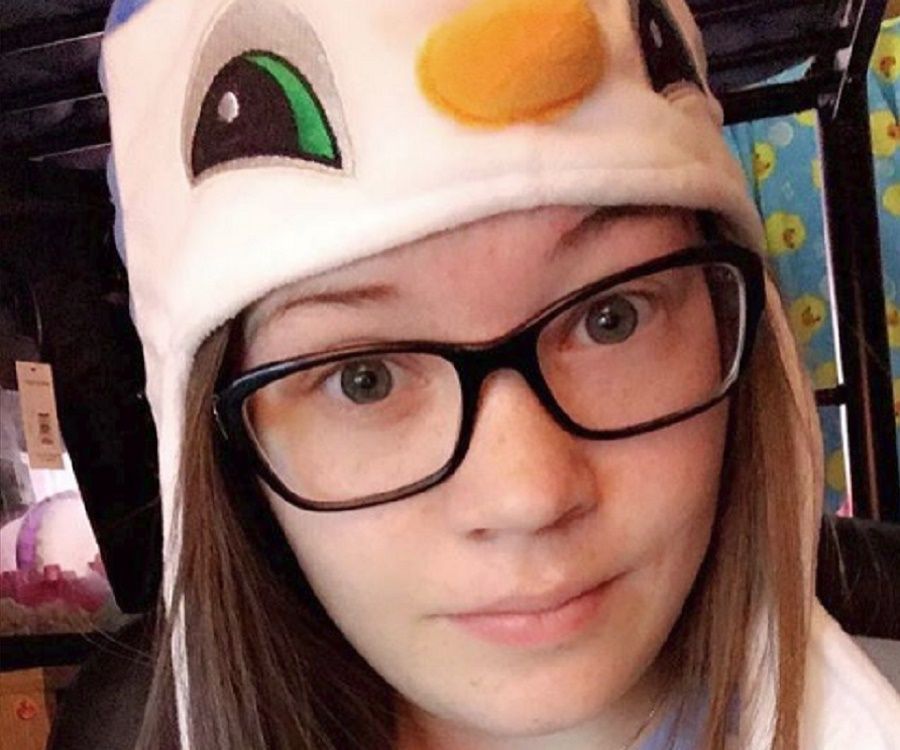 Education
Almost nothing is known about Bepper's educational background except that she is matriculating from her local high school in 2019. She hasn't shared her further education plans, so it's still unknown which institution she is going to enter, if any.
YouTube career
Bepper launched her first YouTube channel in 2012, entitled "AnimalJamVideos123", and uploaded several videos. However, the channel was deleted for unknown reasons and she had to start another one, re-launched in 2013. At the same time she created her Instagram account and posted her first photo on 10 May 2013, though she wasn't even 13 years old, and probably lied about her age when filling out her Instagram account (the platform only allows 13+ years old people to create an account there). Bepper clearly understood what she wanted to post on both platforms: she was obsessed with the game "Animal Jam" and decided to upload her "Let's Play" videos and tutorials on her YouTube channel and Instagram account. She has a series of videos with the hashtag "Ask Bepper"; in such videos she answers her viewers' questions about the game mechanics and tactics. The game is very interesting to play for kids, as it is considered to be very educational. The CEOs of the game partnered with the National Geographic while they developed the game, to make it correct and proper in terms of the ecosystems and other wildlife details. The most popular video on Bepper's channel is entitled "Animal Jam: THE TRUTH ABOUT FMAN122", and has attracted over 620,000 views.
Personal life
Bepper has never mentioned anything about a boyfriend, former or current. She often spends time with her friends, but has never been noticed in any romantic relationship, so she is probably single at the moment, and certainly doesn't have any kids.
Hobbies and interesting facts
Bepper is a dog-lover, and has several all adopted from shelters. As her school project she made a video entitled "Responsible Dog Breeders PSA" in which she explained the main features of a responsible breeder, and encouraged people to adopt animals from shelters or at least to check that the breeder they are going to buy a pet from was responsible, and took care about his animals. Bepper shared she faces a lot of issues with puppies bought from breeders who didn't even checked the health stats of their puppies before selling them. Bepper and her dogs participate in various dog shows, and take prizes there. She is also a cat-lover, and has one named Kylo Ren. She also has a ferret whose name is Rupert. She likes eating in Chinese restaurants. Bepper and all her family members are big fans of Disney; they often go to various VidCons and Disneyland to spend their spare time there.
Social media presence
Bepper has accounts on several social media platforms – her YouTube channel has over 245,000 subscribers, her Instagram account is followed by almost 70,000 people, and she often posts on her Twitter account which is read by around 2,500 people. She created a profile on Facebook, though she hasn't updated it since 2016, and it only has 237 followers.
Appearance
Bepper has very long curly brown hair, hazel eyes, and wears rectangular glasses. Bepper is around 5ft 4ins (1.65m) tall and weighs around 121lbs (55kgs). Her vital statistics are unavailable at the moment. As for her clothing style, she prefers casual looks and often wears jeans, T-shirt, dresses and shorts. She also loves wearing her red Converse sneakers.
Net worth
Authoritative sources estimate Bepper's net worth to be around $400,000. Her YouTube channel gave her a total net worth of $21,000; she earns around $350 per month, since she only started posting her video on daily basis in the beginning of June, taking a break from her regular uploading scheme. Her Instagram account helps her to earn around $460 per post. She also works as a co-editor in chief for the online magazine about the "Animal Jam" game, so she probably benefits from this job too. As Bepper returned to her daily uploads, her net worth is most likely going to grow in future.