• Robyn Krauthammer is an artist and widow of deceased political columnist Charles Krauthammer, who won the Pulitzer Prize.
• She has a net worth of $2.5 million, likely inherited from her husband's estimated $8 million net worth.
• She studied law in Australia and in Oxford before shifting to her passion in the arts.
• She and Charles co-founded the not-for-profit organization Pro Musica Hebraica, dedicated to performing forgotten Jewish classical music.
• After Charles' death in 2018, Robyn has kept a low profile and has not revealed much about her current endeavors.

Known for movies
Short Info
| | |
| --- | --- |
| Net Worth | $9 million |
| Date Of Birth | March 13, 1950 |
| Spouse | Robyn Krauthammer |
| Fact | His first job was as a sailing instructor, when he was 16-20, at a day-camp. |

Who is Robyn Krauthammer?
Robyn Krauthammer (nee Trethewey) was born on 5 September 1952, in Sydney, New South Wales Australia, and is a lawyer turned artist, but best known for being the now widow of deceased political columnist Charles Krauthammer, who won the Pulitzer Prize for his work with The Washington Post. Robyn is renowned for her painting and sculpting work.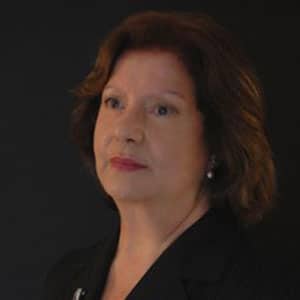 The Wealth of Robyn Krauthammer
How rich is Robyn Krauthammer? As of mid-2018, sources inform us of a net worth that is at $2.5 million, earned through a successful career in art. She has no doubt inherited a significant amount of the wealth from her husband, who had an estimated net worth at $8 million. As she continues her endeavors, it is expected that her wealth will also continue to increase.
Education and Career
While little is known about Robyn's childhood, or why she pursued a law degree, it is known that she completed her undergraduate law studies in 1968 in Australia, then went to St. Anne's College Oxford to further develop her law studies. After her education, she went to Paris to work for an international law firm, before deciding to settle in the United States. When she reached the United States, she realized that she didn't really want to pursue a law career and quickly shifted to her passion for the arts. She studied at the Corcoran School of Art before going to the Maryland Institute College of Art to further develop her skills. Her painting and sculptures can now be seen at the Washington Foxhall Gallery. Numerous works of hers have been bought by private collectors as well as corporations, increasing her net worth significantly.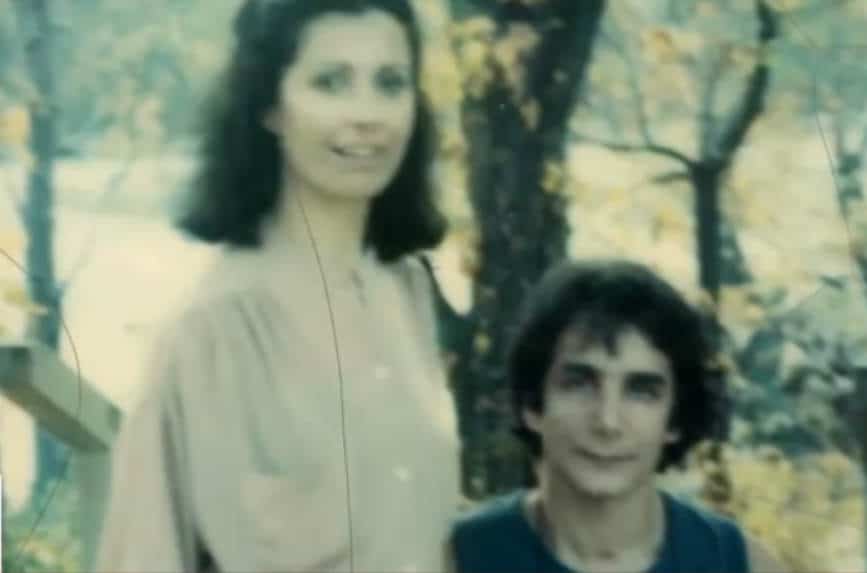 Charles Krauthammer
Robyn's husband took a somewhat similar path in that his career as a political writer began later, after he had studied medicine. It was when he was working as a director of psychiatric research for the administration of President Carter that he also began to work as a speechwriter for Vice President Walter Mondale, which led him to become a columnist and political commentator in the late 1970s. He began his column with "The Washington Post" in 1985, and two years later he won a Pulitzer Prize for Commentary thanks to his insights on national issues. He became a contributing editor for "The Weekly Standard", a weekly panelist for the news program "Inside Washington", and a Fox Channel contributor, mostly as a panelist for "Special Report with Bret Baier".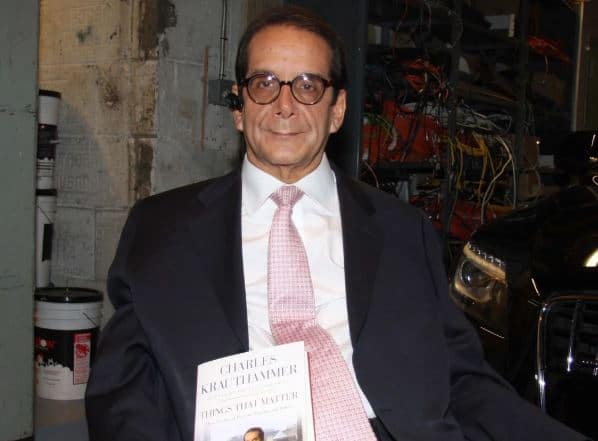 He's received praise for his writing on numerous matters, such as foreign policy. He is a proponent of the US becoming engaged politically with other countries, even promoting military engagement as well. He advocated for the Gulf War, Iraq War, and for enhanced interrogation techniques against suspected terrorists.

Marriage
Robyn and Charles married in 1974, and they have a son together. The two met while students at Oxford, and began their relationship from there, marrying two years later. Both of them identify as Jewish, though Charles described himself as non-religious and engaged in ancestor worship similar to that of the Shinto religion. The two co-founded and worked on the not-for-profit organization called Pro Musica Hebraica, whose aim is to present numerous lost or forgotten Jewish classical music pieces in a concert hall setting; it has been responsible for around two concerts a year at the Kennedy Center for the Performing Arts, featuring artists such as Itzhak Perlman, Jascha Nmetsov, Marc-Andre Hamelin, and many others.
The recordings of the concerts are not sold, but instead are available on their website for free. According to Charles, he owes most of his career to his wife, who kept on encouraging him to pursue his passion. Most of her art pieces were displayed in his office. The couple also loved dogs and they owned a border collie which was their first dog among many.
Husband's Death and Aftermath
In 2017, it was reported that Charles underwent surgery to have a cancerous tumor removed from his abdomen. The surgery was successful, however, recovery was slow. A year later, it was announced that the cancer had returned, and that he only had a few weeks left to live, and he died on 21 June from cancer of the small intestine.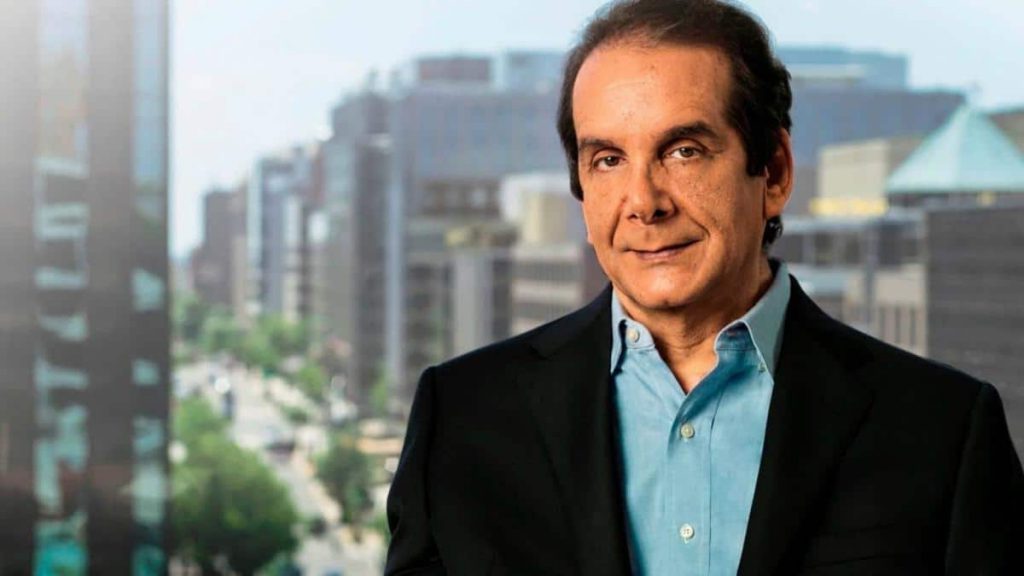 A lot of the journalism and political world mourned for the loss of Charles. Since his passing, not many details have been revealed about the current endeavors of Robyn – many sources state that she continues to pursue her passion in the arts, though there is not much to back up these claims as she doesn't have any strong online presence, such as accounts associated with any of the major social media websites including Facebook, Twitter and Instagram. On the other hand, numerous columns and tributes were made in honor of her late husband.
General Info
| | |
| --- | --- |
| Full Name | Charles Krauthammer |
| Net Worth | $9 million |
| Date Of Birth | March 13, 1950 |
| Profession | Journalist, Columnist, Author, Commentator, Political analyst, Psychiatrist |
| Education | McGill University, Harvard Medical School, University of Oxford, Harvard University, Balliol College |
Family
| | |
| --- | --- |
| Spouse | Robyn Krauthammer |
| Children | Daniel Krauthammer |
| Parents | Schlum Krauthammer, Thea Krauthammer |
| Siblings | Marcel Krauthammer |
Accomplishments
| | |
| --- | --- |
| Awards | Irving Kristol Award, Pulitzer Prize for Commentary |
| TV Shows | Special Report with Bret Baier, Fox News Sunday |
Social profile links
Facts
| # | Fact |
| --- | --- |
| 1 | Hobbies include baseball and chess (which he quit because he was too addicted to it). |
| 2 | Since his uncles were doctors, they were the inspiration for Charles and his brother to attend medical school. |
| 3 | Was a speechwriter for Walter Mondale in 1980. |
| 4 | When he was a medical student, had a diving accident, in Massachusetts in July 1972, which injured his spinal cord and left him paralyzed. Later regained the use of the upper part of his body. |
| 5 | Good friend of George Will. They share a love of baseball. |
| 6 | Won the Pulitzer Prize in 1985. |
| 7 | Son, Daniel Krauthammer, was born in 1986. |
| 8 | Older brother, Morcel Krauthammer, 59, died from cancer in 2006. They were very close and did everything together, when they were younger. |
| 9 | His mother, Thea Krauthammer, was from Belgium. His father, Schlum Krauthammer, was a real estate developer. |
| 10 | Met his wife, Robin, when they were students at Oxford University in England. She was from Australia and worked as a law clerk for the chief justice's office. |
| 11 | Graduated, with a Doctor of Medicine, from Harvard Medical School in 1975 and went on to complete a residency in psychiatry at Massachusetts General Hospital. In 1984, became board-certified in psychiatry by the American Board of Psychiatry and Neurology. |
| 12 | His first job was as a sailing instructor, when he was 16-20, at a day-camp. |
| 13 | Fox News contributor. |
| 14 | Raised in Montreal, Canada, where he attended Herzliah High School and McGill University and obtained an honors degree in political science and economics in 1970. |
| 15 | He is a contributing editor to "The Weekly Standard" and "The New Republic". |
| 16 | Pulitzer Prize-winning syndicated columnist and commentator. His weekly column appears in the Washington Post and is syndicated in more than 200 newspapers. |
Movies
Self
| Title | Year | Status | Character |
| --- | --- | --- | --- |
| Special Report with Bret Baier | 2010-2017 | TV Series | Himself - Panelist / Himself / Himself - Fox News Contributor |
| Tucker Carlson Tonight | 2017 | TV Series | Himself - Fox News Contributor |
| Media Buzz | 2013-2017 | TV Series | Himself - Fox News Contributor |
| The First 100 Days | 2017 | TV Series | Himself - Fox News Contributor |
| The Kelly File | 2013-2017 | TV Series | Himself - Fox News Contributor / Himself / Himself - Syndicated Columnist |
| The O'Reilly Factor | 2010-2016 | TV Series | Himself / Himself - Fox News Contributor / Himself - Syndicated Columnist |
| Fox Files | 2014-2015 | TV Series | Himself - Panelist |
| On the Record w/ Brit Hume | 2013-2014 | TV Series | Himself - Fox News Contributor / Himself - Syndicated Columnist |
| Fox News | 2014 | TV Series | Himself |
| Fox News Sunday | 2013 | TV Series | Himself - Panelist / Himself - Power Player of the Week, Part 2 / Himself - Power Player of the Week |
| Inside Washington | 2007-2013 | TV Series | Himself |
| Fox and Friends | 2013 | TV Series | Himself - Fox News Contributor / Himself - Syndicated Columnist / Himself |
| The Five | 2013 | TV Series | Himself |
| Lou Dobbs Tonight | 2013 | TV Series | Himself |
| Huckabee | 2013 | TV Series | Himself |
| Charlie Rose | 2013 | TV Series | Himself - Guest |
| Hannity | 2009-2013 | TV Series | Himself |
| The Daily Show | 2013 | TV Series | Himself |
| Generation Zero | 2010 | Documentary | Himself |
| Bill Moyers' Journal | 2010 | TV Series documentary | Himself |
| The Big Story | 2005 | TV Series | Himself |
| Heartland | 2005 | TV Series | Himself |
| Celsius 41.11: The Temperature at Which the Brain... Begins to Die | 2004 | Documentary | Himself |
Archive Footage
| Title | Year | Status | Character |
| --- | --- | --- | --- |
| Media Buzz | 2014-2016 | TV Series | Himself - Fox News Contributor / Herself - Fox News Contributor |
| The Greg Gutfeld Show | 2015 | TV Series | Himself - Fox News Contributor |
| The Kelly File | 2014-2015 | TV Series | Himself - Fox News Contributor |
| War Made Easy: How Presidents & Pundits Keep Spinning Us to Death | 2007 | Documentary | Himself |
Source:
IMDb
,
Wikipedia