Claudia Kim Wiki Bio
South Korean model and actress Kim Soo-hyun – known better by her professional name Claudia Kim – was born under the zodiac sign Aquarius on 25 January 1985, in Seoul, South Korea. She has only 12 acting credits, but long stints in TV series, and is perhaps known best for debut film role, playing Dr. Helen Cho in the 2015 science fiction adventure "Avengers: Age of Ultron", which starred Chris Evans and Robert Downey Jr, and was written and directed by Joss Whedon. It follows the peacekeeping program Ultron which has gone rogue, and now the Earth's mightiest heroes have to stop it; the film won eight of its 60 award nominations.
She's currently shooting for the upcoming series "Gyeongseong Creature".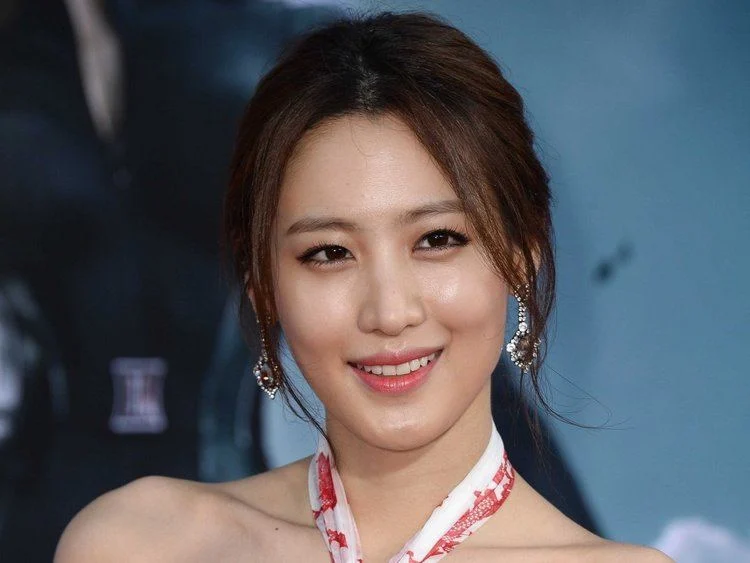 Education and early life
Claudia and her family spent the first six years of her life in the US, prior to moving back to South Korea; she hasn't shared many details about her parents, but it's believed that her father's a businessman and mother a real estate agent. Claudia's yet to talk about having siblings, but her fans believe that she has a sister.
She studied at a local high school in Seoul and was passionate about various activities during her time there, as she took both singing and dancing lessons, practiced gymnastics, and appeared in many school plays.
Upon matriculating in 2003, Claudia enrolled at Ewha Womans University, graduating with a Bachelor's degree in 2007; during her time there, she won the 2005 Korea-China Supermodel Contest.
Roles in TV series
Claudia's debut TV series role was playing Park Joo-Won in all 20 episodes of the 2006 drama "Geimui Yeowang", which starred Lee Bo-young and Ju Jin-Mo, and follows Shin-jeon who wants to avenge his father's death by killing Kang Jae-ho, but he's instead fallen in love with his daughter; the series won a 2006 SBS Drama Award for Top 10 Star (Lee Bo-young).
In 2011 and 2012, Claudia played Jang Yoo-jin in 20 episodes of the romantic drama "Brain", which starred Jeong-won Choi and Shin Ha-kyun, and follows Lee Ganghun who's become a successful neurosurgeon, and is ashamed of his poor and uneducated parents; the series won three of its eight award nominations.
Claudia starred as Kim Soo-hyeon in all 113 episodes of the 2012 comedy "Standby", which also starred Si-wan Yim and Jung So-Min, and follows a group of people working at a broadcast station. In 2013, she played Choi, Mi Rae in two episodes of the romantic action "7th Grade Civil Servant".
From 2014 through 2016, Claudia portrayed Khutulun in 16 episodes of the action adventure "Marco Polo", which starred Lorenzo Richelmy and Benedict Wong, and was created by John Fusco. It follows the adventures of Marco Polo and the series won three of its nine award nominations.
Claudia's only other TV series role has been playing Yoo Seong-ae in all 50 episodes of the 2016 romantic crime drama "Monster", which starred Yu-ri Sung and Ji-Hwan Kang, and follows a man who's fighting greed; the series was nominated for only a single award.
Roles in movies
In 2015, Claudia voiced The Collective in the popular romantic science fiction "Equals", which starred Kristen Stewart and Nicholas Hoult, and was written and directed by Drake Doremus. It follows two people who've regained their feelings in an emotionless utopia and have fallen in love; the film won one of its six award nominations.
In 2017, Claudia portrayed Arra in the critically acclaimed action adventure fantasy "The Dark Tower", which starred Matthew McConaughey and Idris Elba, and was directed by Nikolaj Arcel. It follows a boy who has visions of a dark tower from another reality, while an evil warlock's now trying to use the boy to destroy the tower and open Hell's gates; the film was nominated for four awards.
Claudia played Nagini in the 2018 adventure family fantasy "Fantastic Beasts: The Crimes of Grindelwald", which starred Katherine Waterston and Eddie Redmayne, and was based on the books by J. K. Rowling. Second film in the trilogy, it follows the continued adventures of Magizoologist Newt Scamander, and the movie won three of its 26 award nominations.
Claudia's only other film role has been playing Ji-su in the 2023 drama "A Normal Family", which failed to attract any attention.
Other credits
Claudia has appeared in talk-shows "IMDb on the Scene – Interviews", "Entertainment Tonight Canada" and "Made in Hollywood".
Husband and children
Claudia can rarely be heard speaking about her love life in public but we know that she's been married to Korean-American businessman Matthew Shampine for close to four years now.
The two met sometime in the mid-2010s, and married in a small and private ceremony on 14 December 2019 at Seoul's Hotel Shilla; Matthew prefers to stay away from media, but it's known that he's the co-founder and CEO of Dongnae, and has a net worth of over $50 million.
Claudia gave birth to their daughter on 1 October 2020.
There are no other men whom she's perhaps dated, that we know about; Claudia's married to Matthew Shampine as of September 2023 and they have a daughter together.
Interesting facts and hobbies
Claudia was born on the same date as Spanish actress and producer Christina Ochoa, and American actor Michael Trevino.
She's a huge lover of animals and this has led her to become a pescetarian, meaning that she doesn't eat meat, with the exception of seafood.
Claudia seems to be enjoying the attention which she's receiving from her more than 350,000 Instagram followers; she's posted over 1,000 pictures, with most featuring her modelling, acting and attending various red carpet events.
She's passionate about travelling, and has been to various Asian countries and US states, mostly to shoot for her movies and TV series.
One of Claudia's favorite actresses is Song Hye-kyo, and some of her favorite movies include "A Reason to Live", "My Brilliant Life" and "The Queens".
Appearance and net worth
Claudia's age is 38. She has brown hair and eyes, weighs around 145lbs (65kgs), and is 5ft 10ins (1.77m) tall.
Claudia's net worth's been estimated at over $1.2 million, as of September 2023.