Just a simple reminder that article is created and owned only by biographytribune.com. Article cannot be re-published in any other pages or documents. Copyright is protected by DMCA. All found copies will be reported.
Original source: https://biographytribune.com/who-is-comedian-bo-burnham-his-wiki-wife-age-height-net-worth-girlfriend-dating-affairs/
Who is Bo Burnham?
Robert Pickering Burnham was born on 21 August 1990, in Hamilton, Massachusetts USA, and is a comedian, singer, musician, rapper, actor, poet, director and screenwriter, but perhaps best known for initially finding popularity through the video sharing website YouTube. Since then, he's been a part of numerous projects by Comedy Central and Netflix.
The Net Worth of Bo Burnham
How rich is Bo Burnham? As of mid-2018, sources inform us of a net worth that is over $600,000, mostly earned through success in his comedy ventures. He's released various comedy albums along with comedy specials coordinated with Comedy Central. As he continues his career, it is expected that his wealth will also continue to increase.
Early Life, Education, and Career Beginnings
Bo was born the youngest of three children – his father is a construction company owner, while his mother is a nurse. He attended St. John's Preparatory School. and was very involved in theatre and campus ministry during his time there. He matriculated in 2008 as a part of the honor roll, and was admitted to New York University's Tisch School of the Arts – he was set to study Experimental Theatre but decided to defer his admission for a year to pursue comedy.
He initially began his comedy career on YouTube, posting two songs on the website to share with his family. His video was quickly shared by others, and soon his online popularity grew significantly. He often posted videos playing the guitar or the keyboards, creating songs about various topics such as homosexuality, white supremacy, Hellen Keller's disabilities and more. His performances tackled subjects such as sex, religion, race, gender, and sexuality, creating a more arrogant persona of himself along the way.

Comedy Breakthrough
Burnham would go on to record a performance for the Comedy Central event "The World Stands Up", which led him to sign a four-record deal with Comedy Central Records. He released his first EP in 2008 – entitled "Bo Fo Sho" – before going on to release a full album entitled "Bo Burnham" the following year. Since then, he's performed at various locations internationally, including at Cobb's Comedy Club, Caroline's Comedy Club, and locations in London as well as in Montreal. In 2010, he was nominated for Best Comedy Show at the Edinburgh Comedy Awards.
'what.' turns 2 today. Make Happy coming soonish. pic.twitter.com/rtB3JW3XXn

— Bo Burnham (@boburnham) December 18, 2015
Controversy and Recent Work
Bo encountered some controversy when he performed at Westminster College, in which 15 students who were members of various organizations such as the Gay-Straight Alliance, International Club, and Black Students Association protested at his controversial comments. Bo went on to make a statement later that it was meant to be irony, because gay bashers were those who labeled him in high school. He then went on to defend his songs, saying that he writes satire that is well intentioned, but those intentions have to be hidden or else it is not comedy. The college later admitted that they were ignorant of Bo's material, but the dean of the school praised the opportunity for discourse aroused by the controversy.
Bo would then make his first one hour stand-up special entitled "Words Words Words" as a part of Comedy Central, performing at the House of Blues in Boston, part of a series of stand-up specials called "House of Comedy". In 2013 he created his second special entitled "what", which was released both on YouTube and Netflix. One of his latest specials was released in 2016, entitled "Make Happy" and produced by Netflix.
Film and Television Work
While performing at a festival, Burnham was approached by director Judd Apatow, and the two started working on a comedy film described as "anti-High School Musical" – he spent a lot of time writing the music and the script of the show, but it was effectively up in the air. In 2009, he appeared in the sitcom entitled "Yo Teach!", in which he starred alongside Jason Schwartzman. He also made a cameo appearance in "Funny People" which stars Adam Sandler. Burnham also wrote and produced "Zach Stone is Gonna Be Famous" which went on to run for a season but was not picked up for a second one.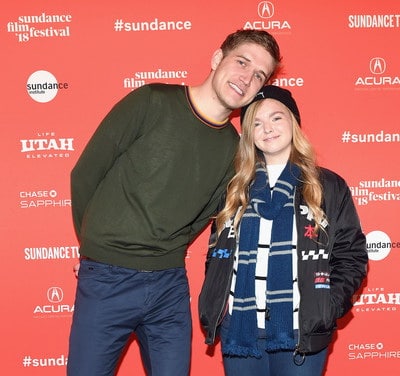 One of his most recent projects is his first feature film entitled "Eighth Grade", which he wrote and directed. The Film was produced and distributed by A24, and premiered at the Sundance Film Festival.
Relationships and Personal Life
When asked, Bo has maintained that he is single, and actually shows few signs of any romantic interests. Due to his strong support of homosexuality in his shows, there are rumors circulating that he is gay, though it has never been confirmed. Bo has dropped out of studying Experimental Theatre, to focus fully on his career in comedy.