• Jim Jefferies is a stand-up comedian, writer, actor and political commentator.
• He has a net worth of over $5.5 million.
• He started his stand-up comedy career while studying at the Western Australian Academy of Performing Arts.
• He has appeared in the sitcom "Legit", and has his own late night comedy "The Jim Jefferies Show".
• He is active on social media, promoting his work and content.

Known for movies
Short Info
| | |
| --- | --- |
| Date Of Birth | February 14, 1977 |
| Mark | Slurred Australian accent |
| Fact | Former opera singer. Had to quit after developing vocal nodules. Performed in the chorus of the Australian Opera on productions of Charles Gounod's Roméo et Juliette (Romeo and Juliet) and Richard Wagner's Der fliegende Holländer (The Flying Dutchman). |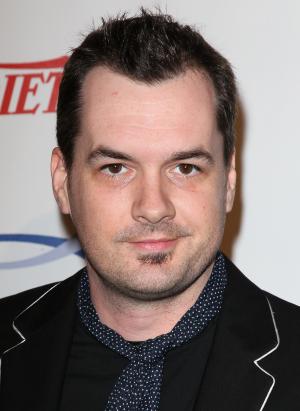 Who is Comedian Jim Jefferies?
Geoff James Nugent was born on 14 February 1977, in Sydney, New South Wales Australia, and is a stand-up comedian, writer, actor and political commentator, known for performing professionally as Jim Jefferies (previously Jim Jeffries). He was a part of the sitcom "Legit", and also has his own late night comedy "The Jim Jefferies Show".
What Is The Wealth of Jim Jefferies?
How rich is Jim Jefferies? As of early-2018, sources estimate a net worth that is over $5.5 million, earned through success in numerous endeavors, especially doing comedy and acting work. As he continues his career, it is expected that his wealth will also continue to increase.
Early Life & Starting a Comedy Career
Jim's father was a cabinetmaker and maintenance worker, while his mother was a substitute teacher. He grew up in Sydney, and later attended the Western Australian Academy of Performing Arts in Perth, where he studied classical music, and musical theatre. He started his stand-up comedy career while still studying, taking the name Jim Jeffries, later amended his name to Jim Jefferies because of an American performer of the same name. He left the Academy just a few months before completing his degree to pursue a stand-up comedy career, relocating back to Sydney before moving to the United Kingdom.

In 2007, he became internationally notorious when he was attacked onstage while performing at the Manchester Comedy Store, but he later used that incident and incorporated it into his own stand-up comedy routines. Two years later, he began gaining popularity in the United States, after creating his HBO special entitled "I Swear to God".
Foraying into Acting and Other Work
Jefferies continued to make various performances in high profile events, mostly appearing at festivals, performing at the Reading and Leeds Festivals, Glastonbury Festival, Edinburgh Festival Fringe, and the Just for Laughs Festival. He has also performed at various Comedy Central events. In 2010, he started co-hosting the podcast called "Jim and Eddie Talkin' Shit", alongside fellow comedian Eddie Ifft, however, he had to leave the show due to a busy work schedule. In 2013 he became a member of the comedy series entitled "Legit" which was a part of FX, and which gained a lot of positive attention for its portrayal of people with physical and mental disabilities. However, the show was cancelled after two seasons.
https://twitter.com/jimjefferies/status/748022639793479681
In 2014, he was cast in the low budget Australian film entitled "Me and My Mates vs the Zombie Apocalypse", in which he appeared alongside comedian Greg Fleet, and which was later released in New Zealand, Ireland, the UK and the US. He has also appeared in various comedy panel shows, including "8 Out of 10 Cats", "Have I Got News for You", 'The Heaven and Earth Show", and "Never Mind the Buzzocks." He's also been heard as a part of the radio shows entitled "Opie and Anthony" and "Fighting Talk".
Recent Work
In 2017, Jim partnered with Comedy Central for the 10-episode weekly series entitled "The Jim Jefferies Show". As the title denotes, he hosts the show and travels around the world, tackling various top stories and controversial issues, concentrating mainly on culture and politics. The first ten episodes of the show proved successful, so it earned an additional ten episodes. The show was also renewed for a further 20 episodes which began airing in 2018. He was also a part of the film entitled "Killing Hasselhoff" which starred David Hasselhoff and Ken Jeong.
Relationships, Family, and Social Media
Jefferies was in a relationship with actress Kate Luyben, known for her work in various popular mainstream films such as "Shanghai Noon", and "The 40 Year-Old Virgin". They have a son together who was born in 2012, however, their relationship ended recently, though no details have been shared as to why. He has also stated that he describes himself as an atheist.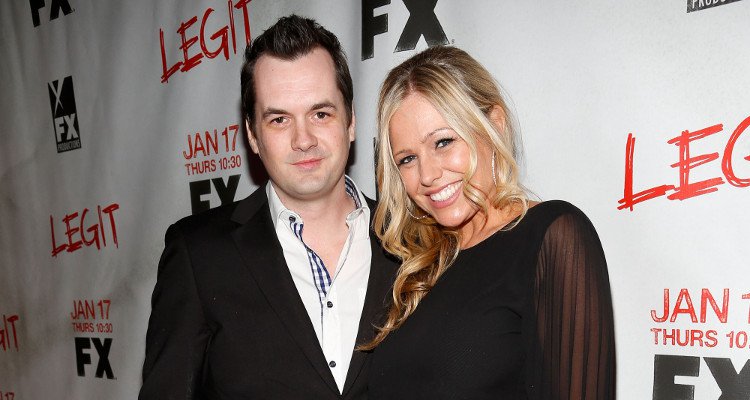 He is very active on social media, particularly on Twitter and Facebook, with the latter focusing on his Comedy Central "The Jim Jefferies Show", and he also promotes some of his live performances as well as touring dates. Some video clips are also posted on his page, to promote his work and share his content with fans. His Twitter account also promotes some of his recent work, and the work from other fellow comedians. He posts some of his daily thoughts and has similar content to that of his Facebook page. His social media pages link to his personal website, which details all the latest news about him, as well as his ongoing tours.
General Info
| | |
| --- | --- |
| Full Name | Jim Jefferies |
| Date Of Birth | February 14, 1977 |
| Height | 1.77 m |
| Profession | Screenwriter, Stand-up comedian, Television producer, Actor, New York, NY, United States, Minneapolis, MN, United States, Winnipeg, MB, Canada |
| Education | St Ives High School |
| Nationality | Australian |
Family
| | |
| --- | --- |
| Children | Hank Jefferies |
| Partner | Kate Luyben, Kate Luyben |
Accomplishments
| | |
| --- | --- |
| Movies | New York, NY, United States, Minneapolis, MN, United States, Winnipeg, MB, Canada, And Punching the Clown, Me and My Mates vs the Zombie Apocalypse, Jim Jefferies : BARE, Jim Jefferies: Fully Functional, Jim Jefferies: I Swear to God |
| TV Shows | Legit, Down and Dirty with Jim Norton, New York, NY, United States, Minneapolis, MN, United States, Winnipeg, MB, Canada |
Social profile links
Marks
| # | Marks / Signs |
| --- | --- |
| 1 | Slurred Australian accent |
| 2 | His use of foul language in his stand up shows. |
Quotes
| # | Quote |
| --- | --- |
| 1 | [Donald Trump] Here's where it's not fun. What he does is he preys on fear. As soon as he, at the beginning it was "Mexicans are coming over here and they're raping" and then there was a terrorist attack and he thought "Fuck it, I'll go after the Muslims! Ah, we should kill the families of Muslims!" Which, by the way, you're not allowed to do. "Ah," and then he starts saying, after the Paris attacks, "we should put every Muslim on a register, we shouldn't let any more refugees come in from Syria, and put the Muslims that live here on a register" That means is-is win! As soon as he says that is-is have fucking won. Because their plan to shoot people in Paris, that's not their end plan, they didn't kill 128 people and go "Well, that's that done!" you know? It's a recruitment tool! And it can only work if hate is bred. So what he does is say "Ah we're going to ban them, we're not going to let any more in and the ones here have to be on a register." Now, you're a 16 year old boy or girl that's a Muslim living in this country, you've lived your entire life in this country you've always considered yourself American and all of a sudden someone who could be your President says "You are not welcome here and you should be put on a register." Now that kid, how fucking quickly do you think that kid could be radicalized, now? Before he wasn't going to be radicalized at all! [cheering] |
| 2 | [Donald Trump] What happens is, he says really simple shit that means nothing. And then fucking dummies... if you've ever said this sentence "I like him because he's a straight talker!", then you're as dumb as shit. [cheering] Just because someone says something simple that you understand, does not mean they're a straight talker. You can say complex things and be telling the truth. He says "I'm going to make America great again" and they go "I got every word in that sentence!"... He's like a kid running for class president saying "There's going to be two lunches and a soda machine in every classroom! Nashville football rules!" |
Facts
| # | Fact |
| --- | --- |
| 1 | Has a background in Ballet and Performance Art. |
| 2 | Merciless lampooner of Oscar Pistorius. |
| 3 | Former opera singer. Had to quit after developing vocal nodules. Performed in the chorus of the Australian Opera on productions of Charles Gounod's Roméo et Juliette (Romeo and Juliet) and Richard Wagner's Der fliegende Holländer (The Flying Dutchman). |
| 4 | November 7, 2012 girlfriend, Kate Luyben, gave birth to their son, Hank. |
Pictures
Movies
Writer
| Title | Year | Status | Character |
| --- | --- | --- | --- |
| Jim Jefferies: Freedumb | 2016 | TV Special | |
| Jim Jefferies: BARE | 2014 | TV Special written by | |
| Legit | | TV Series creator - 26 episodes, 2013 - 2014 written by - 26 episodes, 2013 - 2014 | |
| Funny as Hell | 2011-2013 | TV Series writer - 2 episodes | |
| Jim Jefferies: Fully Functional | 2012 | TV Special documentary written by | |
| Jim Jefferies Alcoholocaust | 2010 | Video written by | |
| Just for Laughs | 2010 | TV Series writer - 1 episode | |
| Jim Jefferies: I Swear to God | 2009 | TV Special written by | |
| Jim Jefferies: Contraband | 2008 | Video written by | |
Actor
| Title | Year | Status | Character |
| --- | --- | --- | --- |
| Punching Henry | 2016 | | Charlie |
| Killing Hasselhoff | 2016 | | |
| Me and My Mates vs. The Zombie Apocalypse | 2015 | | Joel |
| The Librarians | 2014 | TV Series | British Santa |
| Bad Judge | 2014 | TV Series | Keith |
| Legit | 2013-2014 | TV Series | Jim Jefferies |
| Tainted Love | 2013 | TV Series | Priest (2013) |
| Comedy Cuts | 2007 | TV Series | |
| The Last Chancers | 2004 | TV Series | Woppit |
Producer
| Title | Year | Status | Character |
| --- | --- | --- | --- |
| Jim Jefferies: BARE | 2014 | TV Special executive producer | |
| Legit | 2013 | TV Series executive producer | |
| Jim Jefferies: Fully Functional | 2012 | TV Special documentary executive producer | |
| Jim Jefferies: I Swear to God | 2009 | TV Special executive producer | |
Self
| Title | Year | Status | Character |
| --- | --- | --- | --- |
| Everybody Has an Andy Dick Story | 2016 | TV Movie documentary post-production | Himself |
| Real Time with Bill Maher | 2017 | TV Series | Himself - Guest |
| The History of Comedy | 2017 | TV Series documentary | Jim Jefferies |
| Goddamn Comedy Jam | 2017 | TV Series | Himself (2016) |
| @midnight | 2015-2016 | TV Series | Himself |
| The Goddamn Comedy Jam | 2016 | TV Movie | Himself |
| Chelsea | 2016 | TV Series | Himself |
| Conan | 2013-2016 | TV Series | Himself - Guest |
| Not Safe with Nikki Glaser | 2016 | TV Series | Himself |
| Jim Jefferies: Freedumb | 2016 | TV Special | Himself |
| Jimmy Kimmel Live! | 2013-2016 | TV Series | Himself / Himself - Guest |
| Dying Laughing | 2016 | Documentary | Himself |
| World's Funniest | 2015 | TV Series | Himself - Panelist |
| Why? With Hannibal Buress | 2015 | TV Series | Himself |
| Misery Loves Comedy | 2015 | Documentary | Himself |
| Hell's Kitchen | 2014 | TV Series | Himself - Restaurant Patron |
| Last Call with Carson Daly | 2014 | TV Series | Himself |
| Jim Jefferies: BARE | 2014 | TV Special | Himself |
| Kevin Pollak's Chat Show | 2014 | TV Series | Himself |
| The Pete Holmes Show | 2013 | TV Series | Himself - Guest |
| Funny as Hell | 2011-2013 | TV Series | Himself - Comedian |
| Love You, Mean It with Whitney Cummings | 2013 | TV Series | Himself |
| The Footballers' Football Show | 2012 | TV Series | Himself - Panelist |
| Jim Jefferies: Fully Functional | 2012 | TV Special documentary | Himself |
| Carpool | 2011 | TV Series | Himself - Passenger |
| Most Annoying People 2010 | 2010 | TV Movie documentary | Himself (as Jim Jeffries) |
| Jim Jefferies Alcoholocaust | 2010 | Video | Himself |
| Just for Laughs | 2010 | TV Series | Himself - Comedian |
| The Green Room with Paul Provenza | 2010 | TV Series | Himself |
| Most Annoying People 2009 | 2009 | TV Movie documentary | Himself |
| Jim Jefferies: I Swear to God | 2009 | TV Special | Himself |
| 8 Out of 10 Cats | 2008 | TV Series | Himself |
| Jim Jefferies: Contraband | 2008 | Video | Himself |
| Down and Dirty with Jim Norton | 2008 | TV Series | Himself |
| The British Suck in Bed | 2008 | TV Movie documentary | Himself |
| The Most Annoying Pop Songs.... We Hate to Love | 2007 | TV Series documentary | Himself |
| Have I Got News for You | 2007 | TV Series | Himself |
| Have I Got News for You: The Inevitable Internet Spin-Off | 2007 | TV Series short | Himself |
| The World's Most Offensive Joke | 2007 | TV Movie documentary | Himself |
| Never Mind the Buzzcocks | 2005-2006 | TV Series | Himself |
| U 1998 - en serie med historier | 1997 | TV Series documentary | Himself - Soccer Player |
Archive Footage
| Title | Year | Status | Character |
| --- | --- | --- | --- |
| Z-Listers | 2014 | | Himself |
| Hellbound? | 2012 | Documentary | Himself - Comedian |
Source:
IMDb
,
Wikipedia