• Dave Comstock, also known as Daddy Dave, is a race car expert, racer, and reality TV personality
• He was born in Shawnee, Oklahoma USA in 1973, and developed a strong passion for cars from a young age
• He made his TV screen debut as a reality TV star in the series entitled "Pinks"
• He is the proud owner of a 1963 Chevrolet Nova called the "Goliath 2.0"
• His net worth is estimated to be around $1.5 million

Known for movies

Who is Daddy Dave from "Street Outlaws"?
Born David Comstock under the sign of Aries on the 4th of April 1973, in Shawnee, Oklahoma USA, under the pseudonym Daddy Dave, he is a race car expert, racer and reality TV personality. He is perhaps best known for often being #1 in most Oklahoma wild street races, as well as for his long-term presence on the TV screen in the Discovery channel reality TV show entitled "Street Outlaws." He has also had a number of other successes throughout his sometimes lucrative car racing career since the 1990s.
Early Life and Education
Dave was raised in his birthplace by his father Peter Comstock and his mother Marge Comstock, of yet unknown professions. He apparently has brothers, although how many and who they are  isunknown. When he was very young, he developed a strong passion for cars, obtained his driver's license as soon as he was 16 years of age, and instantly began driving his parents' 1978 Chevrolet Impala. Aside from that, it is unknown what other interests he had as a child.
Great time in Jones, OK today! Helped raise some money to buy school supplies for students!! pic.twitter.com/OqSdVSTO7k

— David Comstock (@DaddyDave_okc) July 14, 2013
Career
It is unknown what kind of jobs Dave performed prior to becoming a racer, for which he needed to gather a significant amount of funds, mostly to finance the expensive parts for his race car. He began racing with a 1996 GMC Sonoma S10 pickup truck – all of the parts were assembled to his liking, in a way where the entire vehicle was personalized for use by Dave himself. He subsequently made his TV screen debut as a reality TV star in the series entitled "Pinks," however, his true rise to fame happened when he began shooting alongside Justin Shearer (Big Chief) for the Discovery channel reality TV series about the underground racing scene, entitled "Street Outlaws." The show enjoys a high popularity due to the fact that the racers fight for the money amassed by the audience's bets, and there are no entry fees nor any other source of funding. However, the most important factor is that the racers put their lives on the line each time they press the gas pedal. Being highly proficient in such races, Dave quickly made a name for himself, and today he has a sponsor who pays for his vehicle to be in top shape, so that Dave is able to maintain his high position among the racers.
Love Life
He has been married to Cassie (with a yet unknown surname) since 1st of March 2013, and together they have two daughters, whose names and ages have been kept from the public. Cassie has been highly supportive of his career, especially in his darkest moments – he almost died on one occasion from heavy injuries suffered at the race track.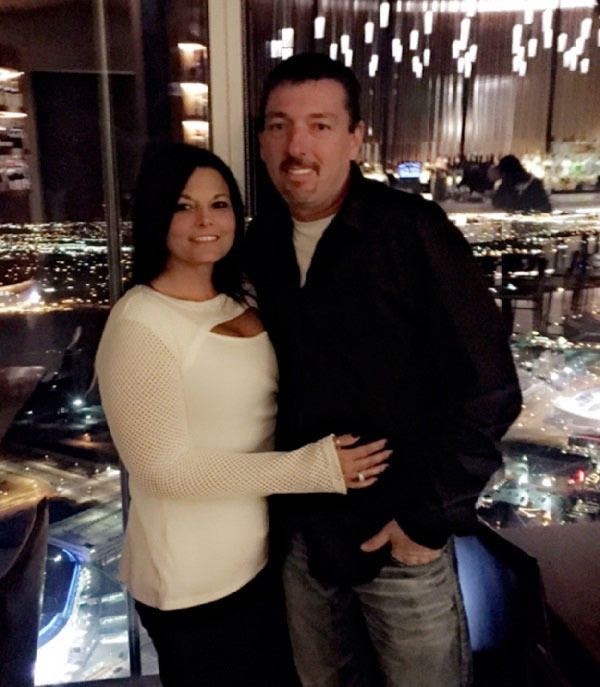 His Near-Death Experience
In August 2015, Dave was driving his aforementioned pickup truck in a race when he hit the wall at high speed and flipped a total of six times. The car was wrecked, and Dave had a heavy concussion, along with extensive damage to one of his shoulders, and severe lung bruising. Most of the damage that was done to his body came from a loose gas bottle that broke off during the crash and hit his head, although fortunately, he was wearing a helmet.
Dave Post—Recovery
After fully recuperating from the crash, Dave was healthy enough to race, but he didn't have a car, so started building his second race car, a 1963 Chevrolet Nova named "Goliath 2.0", which was again fully customized according to his liking, and took $150,000 to create, which was provided by Jackie Knox, a construction mogul. However, his new car seems like it took a lot more, though the full price was never revealed to the public. Now he is the proud owner of his "Goliath 2.0", and also wears the title of 'King of the Streets.'
What is Daddy Dave's Net Worth?
$1.5 million, while his earnings per episode of the reality TV series are said to be $20,000.
The guy responsible for the paint & body on all 3 rides. Thanks again Dave Foster for the bad ass work, late nights, and dealing with a a$$hole like me. Hahahaha

Posted by David Comstock on Monday, January 25, 2016
Appearance
Hair is dark brown
Dark brown eyes
Pictures
Movies
Actor
| Title | Year | Status | Character |
| --- | --- | --- | --- |
| Ultra Low | 2018 | filming | Edi |
| Automata | 2017 | TV Series post-production | Lenny |
| Chronoception | 2017 | Short post-production | Brent |
| Second Nature | 2016 | | Male Construction Worker 2 |
| Beta Test | 2016/I | | The Runt |
| Painting Anna | 2015 | Documentary | Birthday Party Guest |
| The Dinner Party | 2013/II | Short | Vernon O'Reilly |
| Matt's Chance | 2013 | | Daddy Dave |
| Bite Size | 2009 | | Scott 'Scooner' Scuppers |
| The Falling | 2006/II | | Uriel |
Producer
| Title | Year | Status | Character |
| --- | --- | --- | --- |
| Ultra Low | 2018 | producer filming | |
| Second Nature | 2016 | co-producer | |
| Beta Test | 2016/I | co-producer | |
Writer
| Title | Year | Status | Character |
| --- | --- | --- | --- |
| Second Nature | 2016 | | |
| Matt's Chance | 2013 | co-writer | |
Source:
IMDb
,
Wikipedia