-David Gura is a journalist, correspondent, political commentator and analyst, best known for his engagement at MSNBC and NBC.
-He was born in New York City, USA, and attended Cornell University and Columbia University's Graduate School of Journalism.
-He started his career as an intern and reporter for NPR before moving to American Public Media and Bloomberg TV.
-Most recently, he joined MSNBC as a correspondent and has contributed to several shows.
-He is active on Twitter and Instagram and has a net worth of over $1 million.
 
Who is David Gura?
David Gura is a journalist, correspondent, political commentator and analyst, best known to the world for his engagement at MSNBC and NBC, appearing in "MSNBC Live" since 2017. He is also connected with Bloomberg.com and Bloomberg TV, which have also contributed to his popularity. Unfortunately, there is no information about his birth date, though he was born in New York City, USA, probably in the early 1980s.
Early Life and Education
David is yet to reveal details about his childhood, including the identity of his parents and whether this successful journalist has any siblings or not. Following his successful completion of high school, David enrolled at Cornell University, from which he obtained a Bachelor's degree in History, American Studies, and Latin-American Studies. His educational years didn't end there, as he enrolled at Columbia University's Graduate School of Journalism, from which he received an MS degree in Broadcast Journalism.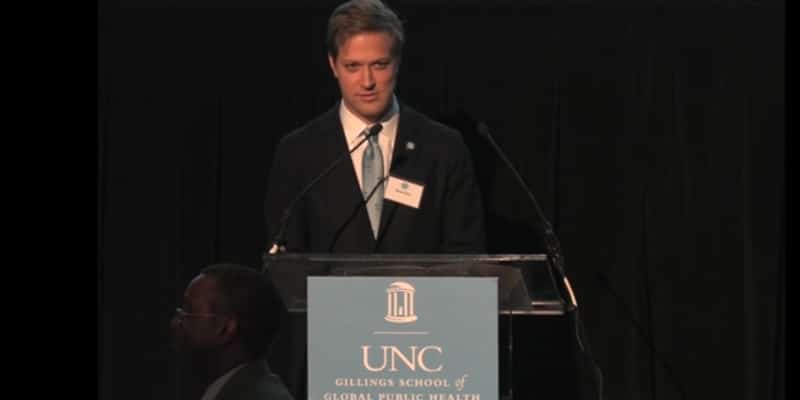 Career Beginnings
David actually launched his career right out of high school, though he was only an intern at the WUNC-FM in North Carolina for four months, but gradually improving, and soon after became a part of the NPR Network also as an intern for a further five months, after which he focused on his education.
So David's career officially started in 2007, when he was hired as an editorial assistant by NPR. In May 2008 he was promoted to assistant editor, and a year and a half later to associate editor. David was becoming more successful popular on NPR, thanks to his hard work and dedication, which ultimately led to him being appointed as a reporter for one of the most popular shows on NPR, "The Two Way" in February 2010.
Many thanks to @TheRevAl and @MARCMORIAL for joining me on @MSNBC — and for their patience with the paparazzi afterward. pic.twitter.com/khzhaw7b83

— David Gura (@davidgura) May 27, 2018
Rise to Prominence
Once he went live there was no stopping David; he left the NPR in October of the same year to join the American Public Media as a reporter for their show "Marketplace", becoming still more, and three years after his initial appearance, David was promoted to senior reporter. You can now guess that David didn't stop there; his ambitions were ever higher, so he left the station in March 2015 and joined Bloomberg TV. For the next two years and nine months, David was honing his skills at Bloomberg TV, serving as correspondent and anchor on several shows on Bloomberg TV and Bloomberg Radio as well, such as "Bloomberg Markets: The Trump Economy" on Bloomberg TV, and co-anchoring "Bloomberg Surveillance" on Bloomberg Radio among other shows, that steadily increased his popularity and so wealth too.
He never stopped improving, and most recently David was rewarded for his hard work as he received an offer from MSNBC to join the station as their new correspondent, following the departure of Thomas Roberts, debuting on their news channel "MSNBC Live" in 2017, and has since contributed consistently for the station.
Do You Know How Rich David Gura Is?
David has become an extremely popular journalist and has proven his skills by working for a number of successful media companies, including NPR, Bloomberg and most recently MSNBC, all of which increased his wealth to a large degree. So, have you ever wondered how rich David Gura is, as of mid- 2018? Authoritative sources estimate that David's net worth is now over $1 million, accumulated from his career in broadcast journalism.
Do You Know About David Gura's Personal Life, Wedding, Affairs, Girlfriend, Children?
When it comes to David's personal life, he has been quite secretive about the most intimate details, including information as to whether this successful journalist is married or not, or even if he has a girlfriend. In contrast to his professional career, of which we know everything, David has also hidden his hobbies and interests from the media. Maybe information like this will become available in the future, as David becomes even more popular, and the media perhaps pays more attention to his private life.
Internet Popularity
David has managed to expand his popularity to social media platforms, on which he has around 25,000 followers. He is pretty active on Twitter, on which he has over 23,000 followers, and has used this particular social media network to promote his career, such as his comments on President Donald Trump, among other posts, all of which you can see on his official Twitter account. He is also active on Instagram, but is yet to build a fan base on this network since he only has around 1,000 followers. He isn't active on Facebook. So, if you aren't already a fan of this prominent anchor and correspondent, then this is a great opportunity for you to become one – just skip over to his official pages.