• Dianna Russini is a sports journalist and host for ESPN
• She was born in The Bronx, New York City
• She attended George Mason University and interned at Comcast while in college
• She joined ESPN in 2015 and is currently a SportsCenter anchor and host of NFL Live
• She has gained popularity on social media and is currently single
 
Who is Dianna Russini?
Dianna Russini was born on the 11th February 1983 in The Bronx, New York City USA, and is a sports journalist, best known to the world for her work for ESPN, having joined the media company in 2015. Since then, she has served as SportsCenter anchor and host of NFL Live, among other differing positions.
Early Life and Education
From an early age, Dianna was interested in journalism and sport, never fully deciding between her two passions. She went to Old Tappan High School located in New Jersey, and it was during these years that she started seriously pursuing sports, including basketball, soccer, softball, and track as well, being best in track and worst in soccer, but was also a forward for the basketball team. Upon matriculation, she enrolled at George Mason University from which she obtained a degree in journalism. Despite not being particularly fond of soccer, she spent all four years at university on the women's team. During her university years, she interned with a couple of networks, including as a Student Sideline Reporter for Comcast from 2003 until her graduation year in 2005.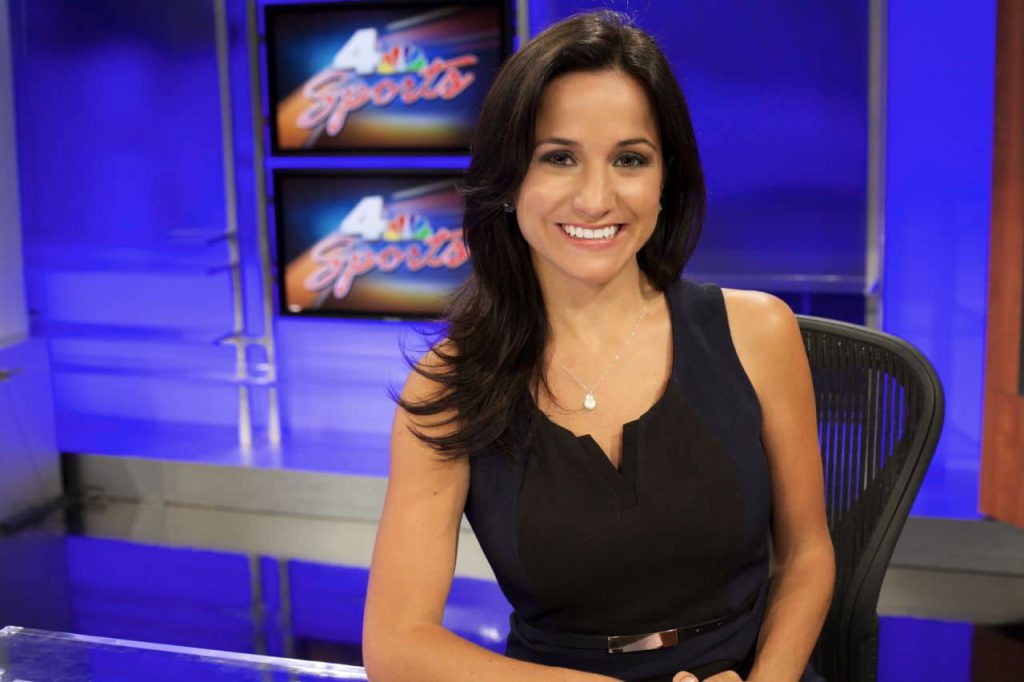 Career Beginnings
Once out of the University, Dianna started looking for a place for herself in the corporate world, looking to co-join her two passions, sports and journalism, deciding to become a full-time journalist once she saw Robin Meade on CNN reporting on the 9/11 attacks. So Dianna joined News 12 Westchester, working for the station from 2005 to 2007, and then gradually moved on to bigger networks, such as WNBC New York, Comcast Sports in Seattle, NBC 30 in West Hartford, Connecticut, and NBC in Washington D.C.

Rise to Prominence
Dianna's hard work started to pay off and she was noticed by Rob King, the Senior Vice President of SportsCenter & News at ESPN, who immediately offered her work at the network. The offer was too good to refuse, and in July 2015, Dianna officially joined one of the largest sports and entertainment networks. She was named as one of the SportsCenter anchors and reporters, a position she still holds, and has since also started working on other sports shows on ESPN, including "Sunday NFL Countdown", and "Get Up!", among others. Her success on ESPN has made her a star sports journalist, and popular all over the world, not only in the US.
While the Minnesota native @athielen19 says the Vikings still have lots of work to do most of this team is thrilled they came out of week 1 with a win…looking better than they expected especially on defense. #Vikings pic.twitter.com/krVX8iRB1i

— Dianna (@diannaESPN) September 9, 2018
Do You Know How Rich Dianna Russini Is?
Dianna has remained focused on her career, moving from station to station, until she finally made it to the big league and joined the ESPN network. So, have you ever wondered how rich Dianna Russini is, as of mid- 2018? According to authoritative sources, it has been estimated that Russini's net worth is as high as $1 million, while her annual salary is now estimated at $300,000, so her net worth will certainly increase in the upcoming years, as she successfully continues her career. Her rise to prominence has just begun, and we will hear more about Dianne.
Do You Know About Dianna's Personal Life, Marriage, Affairs, Boyfriend, Husband, Children?
When it comes to her personal life, she hasn't been very open about it, and tends to keep her most intimate details hidden from the public eye. However, thanks to media dedication, it has been discovered that Dianna was in a relationship with baseball player David Wright back in 2008, but the two broke up and David is now married to a supermodel Molly Beers, while Dianna is still single, although there are rumours of an engagement to an unnamed boyfriend. However, a number of controversies about Dianna's dating life emerged, including being accused of giving sexual favors to Washington Redskins players in return for information.

Internet Popularity
Dianna has become rather popular on social media since she joined ESPN, especially on Twitter and Instagram, though she is also no stranger to Facebook. Her official Twitter account has over 82,000 followers, with whom she has shared her most recent career endeavors, such as her thoughts on Cleveland Brown's sports operations, and expressing her concerns on Tyrod Taylor's health, following his hand injury. Dianna can also be found on Instagram, with close to 40,000 followers, and has used this social media platform to promote her career, sharing pictures while on the set of "SportsCenter", and other professional details. Dianna also has an active Facebook page, but her fan base is rather smaller, with les than 5,000 fans. So, if you aren't already a fan of this popular sports journalist and reporter, then this is a fantastic opportunity for you, just skip over to her official pages.
Source:
IMDb
,
Wikipedia