• Dina Meyer is a 49-year-old Jewish-American film and television actress
• She moved to Dix Hills in Long Island, New York at a young age
• She graduated from Long Island University with a Bachelor's degree in Business Administration, and a minor in French
• She has appeared in several films and TV shows, most notably "Birds of Prey", "Starship Troopers", and the "Saw" series
• She has an estimated net worth of $5 million and is active on several social media platforms

Known for movies
Short Info
| | |
| --- | --- |
| Date Of Birth | December 22, 1968 |
| Mark | Deep husky voice |
| Fact | Modeled from age 9 until age 16. |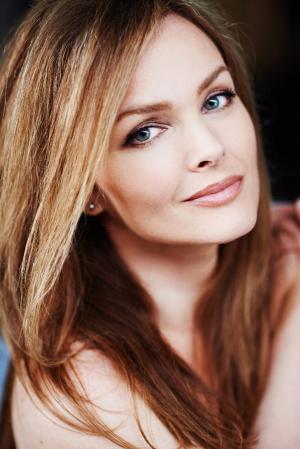 Who is Dina Meyer?
Born on the 22nd of December 1968, in Queens, New York City USA, Dina Meyer is a 49-year-old Jewish-American film and television actress, perhaps best known for her roles as Barbara Gordon in "Birds of Prey", Dizzy Flores in "Starship Troopers" and Allison Kerry in the "Saw" series, plus a number of recurring roles in other films and TV shows. She has been active in the often lucrative acting business since 1993.
Early Life and Education
Her family moved to Dix Hills in Long Island, New York when she was very young, and where she grew-up with an older brother, Gregory, and a younger one called Evan. She started out as a very young model at the age of nine, which she continued throughout her schooling, up to age 16. During this time, she also earned the nickname 'Melon Seed', which one of her friends gave her. As a child, she was keen on pursuing an acting career and willing to attend various auditions, however, her parents insisted that she first obtain a degree, thus after matriculating she enrolled at Long Island University, from where in 1990 she graduated with a Bachelor's degree in Business Administration, and a minor in French.
Career Beginnings
Right after finishing her formal education, Dina went on to study acting at The Neighborhood Playhouse in New York City, following such as Sandra Bullock, Michael Douglas, Jeff Goldblum, Diane Keaton and Leslie Nielsen, where she was taught the techniques of Sanford Meisner alongside Ron Stetson for approximately three years. She debuted in a TV romantic drama entitled "Beverly Hills, 90210", which required her to move to Los Angeles, California USA. In the same year of 1993, she had a small part as a delivery person in "Strapped", but her TV presence on the show from 1993 to 1994 helped her land her first significant role, as Jane in "Johnny Mnemonic" in 1995, with Keanu Reeves, Dolph Lundgren and Ice-T, important for her career for numerous reasons, one of which is the fact that she did almost all her stunts by herself, thus establishing the reputation of a versatile actress. In 1996 she moved to Europe for six months to shoot her second big film entitled "DragonHeart", where she got first-hand experience with computer-generated imagery (CGI) and other special effects.
Further Career
After proving herself in two significant roles, she was ready for the big game. Since she and Matt LeBlanc shared the same agent, Dina was cast in a recurring role in the hit sitcom "Friends", which certainly jump-started her career. She then landed the first of her more famous roles, as Dizzy Flores in "Starship Troopers" in 1997. Following a small role in the TV series "Ally McBeal", and in the film "Poodle Springs", she went on to star in "Bats", "Stranger Than Fiction", "Secret Agent Man", "Eye See You", and "Six Feet Under", to name a few. In 2002, she landed the roles of Barbara Gordon, Oracle and Batgirl in "Birds of Prey", however, the greatest contribution to her fame arrived in 2004, when she was cast as Kerry in the original "Saw", which she reprised in the three later versions of the franchise, thus cementing her name in Hollywood stardom. However, Dina isn't only an actress, as she funneled some of her resources into three films as the associate producer – "The Unwilling", "Turbulence" and "Fatal Secrets".
Relationship Status
According to Dina herself, she is currently single. However, there were certain rumors back in 2001 that she may have been dating actor Shane West, but even though they appeared together at movie premieres multiple times, and interacted on social networks, Dina never confirmed that she was dating Shane. Additionally, there was some gossip regarding her relationship with the musician Billy Joel, although Dina actually denied that rumor.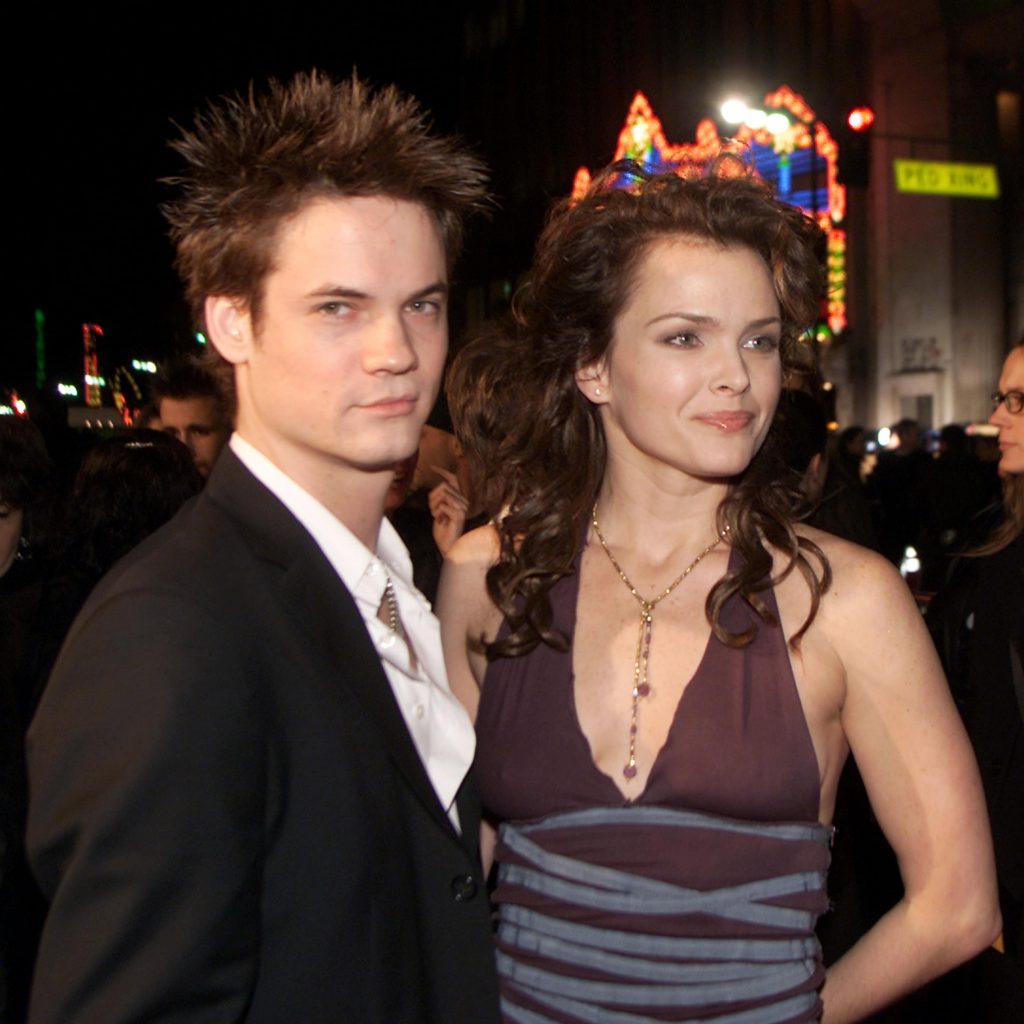 What is Dina Meyer's Net Worth?
Have you ever wondered how rich Dina Meyer is, as of early 2018? According to authoritative sources, it has been estimated that the current total of Dina's accumulated wealth is around $5 million. Undoubtedly the successes she has achieved as an actress and associate producer thus far have immensely contributed to the increase of this digit, and she is likely to continue gaining wealth as her career is still in full bloom.
Body Measurements
Concerning Dina's vital statistics, various sources repute that they are 34-24-34, and her bra size is 34B; her height is 5 feet and 7 inches (1.69m), while her weight stands at 121 lbs (52.2kg) for the moment. She is a light-haired brunette with brown eyes.
CHEDDAR!!!! #SaturdaySelfie pic.twitter.com/z1AjkOZjC8

— Dina Meyer (@DinaMeyer) January 6, 2018
Social Media Presence
As is the case with most active actors nowadays, Dina is likely to have a flourishing and close relationship with her fan base, for the sake of increasing the popularity of any projects she gets involved in, and thus her net worth. Consequently, her active Facebook account boasts over 17,000 followers at the moment, her Twitter account more than 34,000, and her Instagram account has a 22,000 follower base.
General Info
| | |
| --- | --- |
| Full Name | Dina Meyer |
| Date Of Birth | December 22, 1968 |
| Height | 1.7 m |
| Profession | Actor, Model |
| Education | CW Post College, Long Island University |
| Nationality | American |
Family
| | |
| --- | --- |
| Siblings | Gregory Meyer, Evan Meyer |
Accomplishments
| | |
| --- | --- |
| Movies | Starship Troopers, Dragonheart, Saw, Johnny Mnemonic, Saw II, Star Trek Nemesis, Saw III, Piranha 3D, Dead in Tombstone, Wild Things: Diamonds in the Rough, Saw IV, D-Tox, Poodle Springs, Crazy Eights, Decoys 2: Alien Seduction, Unspeakable, Fatal Secrets, The Movie Hero, Federal Protection, His and... |
| TV Shows | Point Pleasant, Birds of Prey, Secret Agent Man |
Social profile links
Marks
| # | Marks / Signs |
| --- | --- |
| 1 | Deep husky voice |
| 2 | Red hair and green eyes |
Facts
| # | Fact |
| --- | --- |
| 1 | Currently resides in Los Angeles, California. |
| 2 | Has an older brother named Gregory and a younger brother named Ewan. |
| 3 | Her hobbies are snowboarding, rollerblading and other outdoor activities. |
| 4 | Received a head concussion which rendered her unconscious while filming a fight scene in Starship Troopers (1997). |
| 5 | Attended Long Island University, graduating with a Bachelor's degree in Business Administration; minor in French. |
| 6 | Nickname assigned to her by childhood friend: Melon Seed. |
| 7 | Trained for three years, with Ron Stetson, at the Neighborhood Playhouse in New York. |
| 8 | Grew up in Dix Hills, Long Island, New York. |
| 9 | Modeled from age 9 until age 16. |
Pictures
Movies
Actress
| Title | Year | Status | Character |
| --- | --- | --- | --- |
| Beverly Hills, 90210 | 1993-1994 | TV Series | Lucinda Nicholson |
| Strapped | 1993 | TV Movie | Delivery Person |
| Unbelievable!!!!! | 2017 | completed | Female Moesha |
| Starship Troopers: Traitor of Mars | 2017 | | Dizzy Flores (voice) |
| Kingdom | 2017 | TV Series | Luanne |
| Girlfriend Killer | 2017 | | Detective Michelle Price |
| The Evil Within | 2017 | | Lydia |
| The Unwilling | 2016 | | Michelle Harris |
| Turbulence | 2016/IV | | Sarah Plummer |
| The Crooked Man | 2016 | TV Movie | Margaret |
| Fishes 'n Loaves: Heaven Sent | 2016 | | Mary Louise Michaels |
| AmeriGeddon | 2016 | | Kelly |
| Fortune Cookie | 2016 | | Detective Emma Hoskins |
| A Dogwalker's Christmas Tale | 2015 | | Missy Paxton |
| Clarity | 2015/IV | | Sharon |
| Golden Shoes | 2015 | | Kathleen Larou |
| Lethal Seduction | 2015 | | Carissa Kensington |
| Truth & Lies | 2015 | TV Movie | Allison |
| Christmas in Palm Springs | 2014 | | Jessica Brady |
| Sequestered | 2014 | TV Series | Helen Bennett |
| Ancient Space | 2014 | Video Game | Dr. Willow Burke / Specialist Alma Linh (voice) |
| The Wrong Woman | 2013 | TV Movie | Kay |
| Dead in Tombstone | 2013 | Video | Calathea Massey |
| Undertow | 2012 | TV Movie | Toby French |
| 90210 | 2011-2012 | TV Series | Sheila |
| Criminal Minds | 2012 | TV Series | Regina Lampert |
| Charlie's Angels | 2011 | TV Series | Jennifer Rice |
| CSI: Crime Scene Investigation | 2004-2011 | TV Series | Anne-Marie Tolsom / Meg Cunningham |
| Untitled Allan Loeb Project | 2011 | TV Movie | Diana |
| The Glades | 2010 | TV Series | Patricia Dixon |
| Piranha 3D | 2010 | | Paula |
| Scoundrels | 2010 | TV Series | Nina Hong |
| NCIS | 2010 | TV Series | Holly Snow |
| Castle | 2010 | TV Series | Lady Irena |
| The Mentalist | 2010 | TV Series | Abigail Barge |
| VideoDome Rent-O-Rama | 2010 | Short | Ms. Motley |
| Web of Desire | 2009 | TV Movie | Beth Wyatt |
| Burn Notice | 2009 | TV Series | Samantha |
| Nip/Tuck | 2009 | TV Series | Roxy St. James |
| The Lost | 2009 | TV Movie | Mira |
| Fatal Secrets | 2009 | | Julia |
| The Boy Next Door | 2008 | TV Movie | Sara Wylde |
| Monk | 2008 | TV Series | Sally Larkin |
| Riddles of the Sphinx | 2008 | TV Movie | Jessica |
| Saw IV | 2007 | | Detective Allison Kerry |
| CSI: Miami | 2007 | TV Series | Elissa McClain |
| Decoys 2: Alien Seduction | 2007 | Video | Dr. Alana Geisner |
| Imaginary Playmate | 2006 | TV Movie | Suzanne |
| Crazy Eights | 2006 | | Jennifer Jones |
| Saw III | 2006 | | Kerry |
| Point Pleasant | 2005-2006 | TV Series | Amber Hargrove |
| Thief | 2006 | TV Mini-Series | Wanda Atwater |
| His and Her Christmas | 2005 | TV Movie | Liz Madison |
| Saw II | 2005 | | Detective Allison Kerry |
| The Receipt | 2005 | Short | Venus |
| Crimes of Passion | 2005 | TV Movie | Rebecca Walker |
| Wild Things: Diamonds in the Rough | 2005 | Video | Kristen Richards |
| Breach | 2004 | Short | Lisa Vincson |
| Deception | 2004 | TV Movie | Erin |
| Saw | 2004 | | Kerry |
| The Movie Hero | 2003 | | Elizabeth Orlando / The Love Interest |
| Birds of Prey | 2002-2003 | TV Series | Barbara Gordon Oracle Batgirl |
| Miss Match | 2003 | TV Series | Lauren Logan |
| Star Trek: Nemesis | 2002 | | Commander Donatra |
| Deadly Little Secrets | 2002 | | Stephanie Vincent |
| The Outer Limits | 2002 | TV Series | Dr. Rachel Harris |
| Six Feet Under | 2002 | TV Series | The Widow |
| Unspeakable | 2002 | | Diana Purlow |
| Federal Protection | 2002 | TV Movie | Bootsie Cavander |
| Eye See You | 2002 | | Mary |
| Time Lapse | 2001 | Video | Kate |
| Secret Agent Man | 2000 | TV Series | Holiday |
| Stranger Than Fiction | 2000 | | Emma Scarlett |
| Bats | 1999 | | Dr. Sheila Casper |
| Poodle Springs | 1998 | TV Movie | Laura Parker-Marlowe |
| Ally McBeal | 1998 | TV Series | Anna Flint |
| Nowhere Land | 1998 | | Monica |
| Starship Troopers | 1997 | | Dizzy Flores |
| Michael Hayes | 1997 | TV Series | Rebecca Klein |
| Friends | 1997 | TV Series | Kate Miller |
| DragonHeart | 1996 | | Kara |
| Johnny Mnemonic | 1995 | | Jane |
Producer
| Title | Year | Status | Character |
| --- | --- | --- | --- |
| The Unwilling | 2016 | associate producer | |
| Turbulence | 2016/IV | associate producer | |
| Fatal Secrets | 2009 | associate producer | |
Self
| Title | Year | Status | Character |
| --- | --- | --- | --- |
| FedCon XXII | 2013 | Documentary | Herself |
| Death from Above: The Making of 'Starship Troopers' | 2002 | Video documentary short | Herself |
| Howard Stern | 2002 | TV Series | Herself |
| The Late Late Show with Craig Kilborn | 2002 | TV Series | Herself |
| 'Bats' Abound | 1999 | Video documentary short | Herself |
| The Tonight Show with Jay Leno | 1995-1997 | TV Series | Herself |
| Showbiz Today | 1997 | TV Series | Herself |
| The Making of 'Dragonheart' | 1997 | Video documentary | Herself |
| Making of 'Johnny Mnemonic' | 1995 | TV Short documentary | Herself |
Archive Footage
| Title | Year | Status | Character |
| --- | --- | --- | --- |
| Going to Pieces: The Rise and Fall of the Slasher Film | 2006 | Documentary | Kerry |
| Thief | 2006 | TV Mini-Series | Wanda Atwater |
Awards
Won Awards
| Year | Award | Ceremony | Nomination | Movie |
| --- | --- | --- | --- | --- |
| 2003 | D.I.F.F. Jury Award | Dahlonega International Film Festival | Feature Film: Best Supporting Actress | The Movie Hero (2003) |
Source:
IMDb
,
Wikipedia