Ebon Moss-Bachrach is an American actor, probably best known for portraying Desi Harperin in the TV series "Girls", Marnie's eccentric boyfriend. He also played Micro in "The Punisher", in addition to many other roles, he's had so far in his career.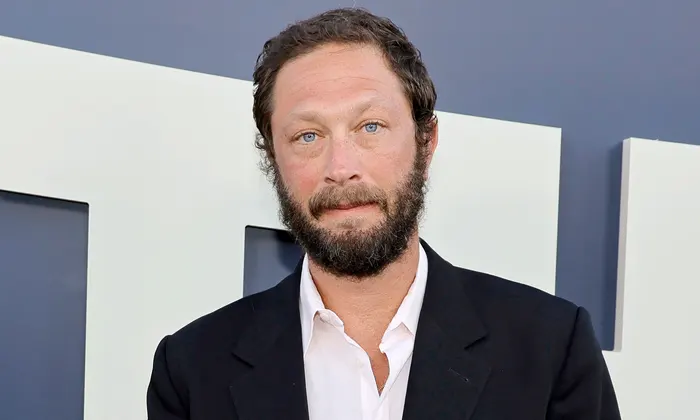 Wiki: Age, Childhood, and Education
Ebon Moss-Bachrach was born on 19 March 1977, in Amherst, Massachusetts USA, the son of Erich Bachrach, a music school director, and Renee Moss. He went to Amherst Regional High School, and after matriculation enrolled at Columbia University. He obtained a Bachelor of Arts degree in English Literature in 1999, after which he began studying acting, the Meisner technique at the William Esper Studios in New York City.
Career Beginnings
In the 1999 television film "Murder in a Small Town", Ebon Moss-Bachrach started his acting journey as Billy; the film features Gene Wilder and Mike Starr. It follows the story of a widowed actor who becomes entangled in a murder investigation, shedding light on the dark secrets of a seemingly peaceful town.
Continuing his career, Ebon Moss-Bachrach took on several film roles. In 2001's "The Believer", he played First Waiter, then appeared as Andy in "Never Again", and in "The Royal Tenenbaums", released the same year, he portrayed Fredrick the Bellboy.
Continuing with minor film roles, Ebon Moss-Bachrach appeared in "American Splendor" (2003) as MTV Director – the film stars Paul Giamatti as Harvey Pekar, portraying the life of the underground comic book writer. In "Death of a Dynasty" (2003), he played Dave Katz, the movie humorously exploring the world of hip-hop and celebrity culture. Ebon also had a role as Charlie Stewart in "Mona Lisa Smile" (2003), a drama set in the 1950s about a progressive art history professor played by Julia Roberts.
He continued to build his portfolio with a number of projects in the second half of the 2000s. In "Live Free or Die" (2006), Ebon Moss-Bachrach appeared alongside Aaron Stanford and Paul Schneider. The film follows a dysfunctional group of friends in a New Hampshire town, exploring their intersecting lives and choices.
"The Lake House" (2006) featured Ebon Moss-Bachrach alongside Sandra Bullock and Keanu Reeves. The plot revolves around a unique love story between two people who live in the same lake house but are separated by two years in time, so communicating through letters.
Ebon Moss-Bachrach in the John Adams miniseries looks like a vampire sucked all the dirtbag out of Richie pic.twitter.com/J00DpUnHr3

— Jacob Oller (@JacobOller) August 1, 2023
In the miniseries "John Adams" (2008), Ebon Moss-Bachrach portrayed John Quincy Adams, starring alongside Paul Giamatti as John Adams. The miniseries chronicles the life of John Adams, one of the Founding Fathers and the second President of the United States.
"Breaking Upwards" (2009) featured Ebon co-starred with Zoe Lister-Jones, in the film exploring the unconventional decision of a young couple to navigate their break-up by continuing to date, experimenting with an open relationship.
"The Marc Pease Experience" (2009) starred Ben Stiller and Jason Schwartzman, with Ebon Moss-Bachrach in a supporting role. The film follows a high school musical performer who's stuck in the past, and reconnects with his former music teacher.
Rise to Stardom
Continuing his successful career, Ebon Moss-Bachrach secured prominent roles in several projects. In "Lola Versus" (2012), he starred alongside Greta Gerwig as Nick. The film revolves around Lola, whose life takes unexpected turn after her fiancé calls off their wedding. As she navigates her single life in New York City, Nick becomes a source of both comfort and complication.
In "Come Out and Play" (2012), Ebon appeared alongside Vinessa Shaw. The movie follows a vacationing couple who find themselves on an island inhabited only by eerie children. Francis (Ebon's character) and his partner must confront a nightmarish reality as they attempt to escape.
"Gods Behaving Badly" (2013) featured Ebon alongside a star-studded cast including Alicia Silverstone, Christopher Walken and Sharon Stone. The film humorously explores the lives of ancient Greek gods living in modern-day New York City, dealing with love, power, and human relationships.
Ebon Moss-Bachrach rose to stardom with his role as Desi Harperin in the TV series "Girls" (2014–2017). The show's main stars included Lena Dunham, Allison Williams, Jemima Kirke and Zosia Mamet, and it follows the lives of four young women living in New York City as they navigate relationships, careers, and personal growth. Ebon's character, Desi, is Marnie's on-and-off boyfriend and a musician.
Continuing his career with prominent television roles, Ebon took on notable characters. In "The Last Ship" (2014–2015), he portrayed Niels Sørensen, the series starring Eric Dane and Rhona Mitra and focused on a Navy crew's struggle for survival after a global pandemic. Ebon's character played a pivotal role in the show's survival dynamics.
In "The Punisher" (2017), Ebon played David Lieberman, also known as Micro, the series also starring Jon Bernthal as Frank Castle/The Punisher. The plot revolves around Castle's quest for justice and revenge as he teams up with Micro, a skilled hacker and ally. Ebon's role added depth to the gritty and action-packed narrative.
Ebon's television career continued to flourish with prominent roles. In "Interrogation" (2020), he shared the screen with Peter Sarsgaard and Kyle Gallner, immersing himself in a series that ingeniously unravels a murder case through its non-linear structure. The same year, he starred in "Tesla", as he joined main star Ethan Hawke in portraying Szigeti, a film exploring the life and groundbreaking contributions of inventor Nikola Tesla.
Transitioning to "The Dropout" (2022), Ebon starred alongside Amanda Seyfried in a gripping narrative that delves into the astonishing rise and fall of Elizabeth Holmes and her controversial company, Theranos.
In "The Bear" (2022–present), in which Ebon is a series regular, he collaborates with Jeremy Allen White and Ayo Edebiri, among others. The show follows a young chef who returns to his hometown to run his family's sandwich shop after disastrous big league restaurant work.
Ebon's journey also led him to "Andor" (2022), a series set in the "Star Wars" universe. Here, he joined Diego Luna, taking on the role of Arvel Skeen, contributing to the exploration of Cassian Andor's backstory.
To speak further of his accomplishments, he appeared in the film "No Hard Feelings", alongside Jennifer Lawrence, Andrew Barth Feldman, and Laura Benanti, while he is working on the film "Dust", written and directed by Karrie Crouse, in which he will co-star with Sarah Paulson and Annaleigh Ashford.
Net Worth
According to authoritative sources, Ebon Moss-Bachrach's net worth is estimated at $2 million, as of mid-2023.
Personal Life, Married, Wife, Children
Ebon Moss-Bachrach isn't married, however, he's in a long-term relationship with Yelena Yemchuk, a Ukrainian photographer and the couple has two children, both daughters.
Appearance and Body Measurements
Ebon Moss-Bachrach has blue eyes and dark brown hair. He stands at a height of 6ft 1in (1.85m), weighs approximately 160lbs (72kgs), but his vital statistics are unknown. although he has a slim figure.