Just a simple reminder that article is created and owned only by biographytribune.com. Article cannot be re-published in any other pages or documents. Copyright is protected by DMCA. All found copies will be reported.
Original source: https://biographytribune.com/who-is-heidi-klums-daughter-helene-boshoven-samuel-her-wiki-siblings-education-net-worth-parents-facts/
Who is Helene Boshoven Samuel?
Helene Boshoven Samuel, born on the 4th of May, 2004, is the daughter of German-American supermodel Heidi Klum and Italian businessman, Flavio Briatore, and the adoptive daughter of British singer, Seal.
Helene Boshoven Samuel's Early Life
Born in New York City, Samuel's parents met in 2002, back when Briatore was the manager of the Renault F1 team and Klum was just fresh from her divorce from stylist Ric Pipino. After a few months dating, in December 2003 Klum announced that she was pregnant.
Unfortunately Klum and Briatore decided to go their separate ways before Samuel was born. Klum was living in Los Angeles in the United States while Briatore was kept in London due to his own work; this separation eventually led to their break up. A few months later, Klum met British singer Henry Olusegun Adebola Samuel, more popularly known as Seal. The two saw each other first at an awards dinner in London, and a few weeks later bumped into each other in a gym in New York. Five weeks later after they first started dating, Klum told Seal about her pregnancy. Seal decided to take care of and shoulder the responsibility for Klum's unborn child.

In May 4, 2004, Helene Boshoven Samuel was born and a year later, Klum and Seal tied the knot after a dramatic proposal 14,000 feet up on a glacier in British Columbia.
After years of talking on the phone for two hours, Briatore decided that it wasn't enough for Helena. Klum, Seal, and Briatore all agreed that Helena needed a good father figure in her life, and Seal would be the best person for it. In 2009, Seal legally adopted Helena to be his daughter and she officially used the last name Samuel from then on.
Helene Boshoven Samuel's Career
Right now, Samuel is still a teenager and at school, so has no plans of working soon. Despite being born in the limelight due to her parents' popularity, her mother keeps her and her other sibling away from the spotlight. Samuel is currently studying in New York City, where she lives with her mother and three other siblings.

Helene Boshoven Samuel Net Worth
As of 2018 and based on authoritative sources, Samuel's net worth is reported to be only a spin-off from her parents, who are all successful in their chosen fields. Her mother, Heidi Klum, is a successful model and television personality, her biological father, Flavio Briatore, is also a successful businessman, and her adoptive father, Seal, is well-known in the music industry.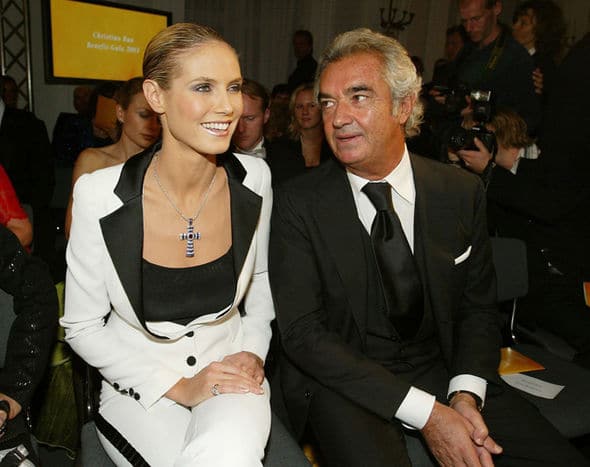 Helene Boshoven Samuel Personal Life
In terms of her personal life, Samuel is currently living with her mother, Heidi Klum, and three other half siblings from Klum and Seal's marriages.
Heidi Klum is a German-American model
who first got known after being featured in the 1998 Sports Illustrated Magazine "Swimsuit Issue." She also gained traction when she became the first German model to be hired by and appear on the catwalk for the famous Victoria's Secret.

After years of being a successful model, Klum later on conquered the world of television. She became a household name when she became the host and a judge of the reality show and design competition "Project Runway" in 2004; the show gained high ratings and is now on its 16th season. She later became part of another reality show competition – "America's Got Talent" – in 2013.

Samuel's father, Seal, on the other hand, is a famous musician, who came to prominence in 1991 and eventually shot to fame when his song "Kiss from a Rose" was featured in the 1995 film "Batman Forever." Aside from his successful career in music – selling more than 20 million albums worldwide – Seal also ventured into the television industry when he became one of the coaches in "The Voice" Australia in 2012 and 2013, and returned to the same position in 2017.
Klum and Seal married in 2005 and had three children together: Henry Günther Ademola Dashtu (born in 2005), Johan Riley Fyodor Taiwo (born in 2006), and Lou Sulola (born in 2009. However, in 2012 they divorced apparently due to Seal's inability to control his temper, especially with the children. Samuel and her three half-siblings now live with Klum in New York. Seal and Briatore are still present in her life.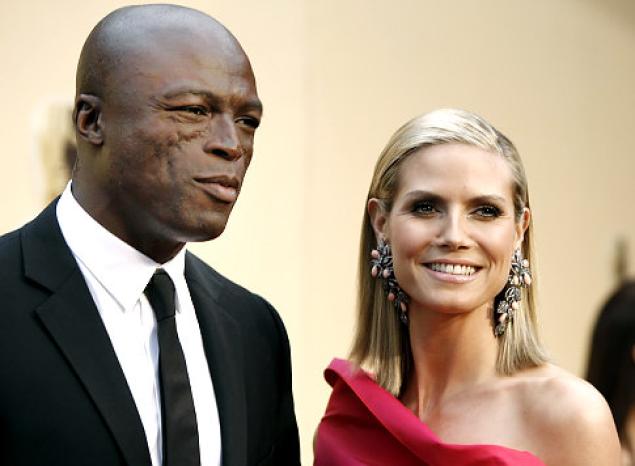 Samuel also has another half sibling with her biological father, Flavio, named Nathan Falco Briatore born in 2010. Samuel is still in school, and at the age of 14 there are no reports yet of having any romantic relationships.