Itati Cantoral Wiki Bio
Mexican actress, singer and dancer Itati Guadalupe Cantoral Zucchi was born under the zodiac sign Taurus in Mexico City on 13 May 1975. She has 61 acting credits but is perhaps still known best for starring as Soraya Montenegro in 142 episodes of the 1996 romantic drama "Humble Maria", which also starred Fernando Colunga and Thalia, and follows a poor woman who's fallen for a wealthy man.
Itati's currently shooting for the upcoming movies "Killer Babes" and "Pole Dance".
Education and early life
Itati's of Italian, French and Spanish descent – she was raised in Mexico City alongside her brothers Jose, Roberto and Carlos, by their mother Itati Zucchi who was an Argentine actress, and father Roberto Cantoral Garcia who was a famous Mexican composer and singer-songwriter.
Itati fell in love with acting at a very early age, and was 13 when she was accepted into the Televisa's acting academy Centro de Educacion Artistica, and 16 when she made her debut TV series appearance, portraying Lucia Aguilera in a 1991 episode of the adventure "Muchachitas"; Itati's been active in the film industry ever since.
She matriculated from Centro de Educacion Artistica in 1992, a year earlier than her peers, and then focused on her career rather than enrolling at college.
Roles in TV series
The year 1991 saw Itati play Rubia in three episodes of the romantic drama "The Mischievous Dreamer", and she gained recognition in the following year, when cast to play the lead character Lupita in all 98 episodes of the romantic drama "De Frente al Sol", which also starred Ada Carrasco and Miguel Corcega, and follows the life of a young girl from a poor family.
In 1997, Itati starred as Estrela Perez in all 107 episodes of the romantic comedy "Salud, Dinero y Amor", which also starred Eduardo Santamarina and Frances Ondiviela, and follows the life of wealthy businessman Wichi Dominguez. The remainder of the '90s saw Itati appear in the romantic drama "Ty y Yo", the comedy "¿Qué nos Pasa?", and the drama "Inferno en el Paraiso".
In 2002, Itati starred as Raquel in all 150 episodes of the drama "Vale Todo", which also starred Ana Claudia Talancon and Javier Gomez, and was created by Carlos Bardasano; it follows the love lives of several young adults. Itati went on to star in the 2004 romantic drama "El Alma Herida" and the 2006 romantic mystery "La Viuda de Blanco", and the year 2010 saw her play the lead character Alejandra Alvarez del Castillo in all 231 episodes of the romantic drama "Hasta que el Dinero nos Separe", which also starred Pedro Fernandez and Victor Noriega, and was created by Emilio Larrosa. It follows Rafael and Alejandra who've crossed paths in a terrible car accident, but Rafael's now fallen in love with her.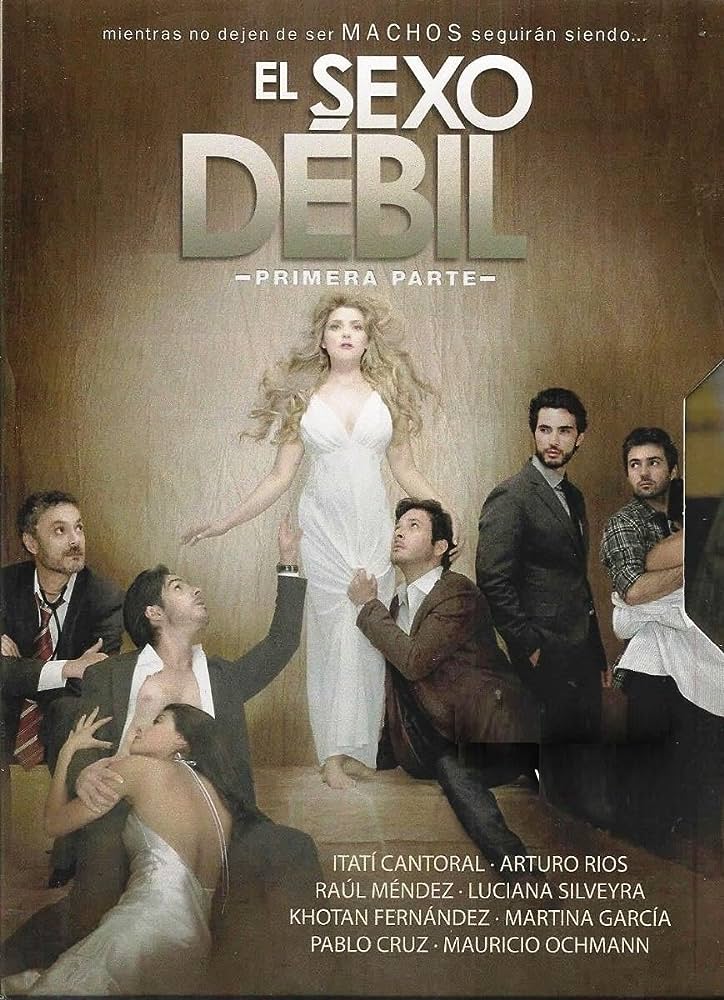 Itati starred in the 2011 drama "El Sexo Debil", the 2015 romantic comedy "Amores con Trampa" and the 2017 crime action "El Chema".
In 2020 and 2021, she played the lead character Andrea Ibarrola in all 127 episodes of the drama "La Mexicana y el Guero", which also starred Juan Soler and Luis Robert Guzman, and was created by Kari Fajer. It follows con artist Andrea, who wants to steal money from millionaire Tyler but has instead fallen for him.
Some of Itati's most recent TV series roles have been in 40 episodes of the 2021 comedy "Se Rentan Cuartos", seven episodes of the 2022 musical comedy "Daddies on Request", and 36 episodes of the 2022 drama "High Heat".
Roles in movies
Itati's debut film role was playing Lucia Aguilera in the 1992 romantic drama "El Especial de Muchachitas", and the remainder of the '90s saw her appear in only one movie, starring as Bonita in the 1996 adventure comedy "Bonita", which also starred Raul Araiza and Federica Fogarty, and was directed by Raul Araiza. It follows the life of Monica, whose father's a millionaire.
Itati starred as Conductora de Television in the 2002 short drama "De Cuando el Pescado Murio de Placer", and was then cast to appear in the adventure crime comedy "Lucia, Lucia" and the  romantic comedy "Ya no los Hacen Como Antes", both in 2003. The year 2004 saw her play Evelyn in the popular crime action "Man on Fire", which starred Christopher Walken and Denzel Washington, and was directed by Tony Scott. It follows a former CIA operative who's trying to avenge the family that he was hired to protect (but failed), and the movie won one of its eight award nominations. Some of Itati's notable performances in the remainder of the 2000s were in the 2006 adventure fantasy comedy "The Champion", the 2006 comedy "No Hay Derecho Joven" and the 2009 drama "To Love".
In 2012, she starred as La Lisiada Novela Actress (voice role) in the animated action comedy "El Santos vs la Tetona Mendoza", which also starred Hector Jimenez and Daniel Gimenez Cacho, and was directed by Andres Couturier and Alejandro Lozano. It follows superhero El Santos who wants to help the zombies, while everyone else wants him to kill them; the film won one award.
Itati's three most recent film roles have been in the 2020 comedy "Crazy for Change", the 2021 drama "Agua de Arrayan", and the 2022 comedy "Mi Suegra me Odia".
Itatí Cantoral regresará a Telemundo de la mano de #ElChema, su nueva Súper Serie. @ItatiC pic.twitter.com/ut83kgBLNj

— RumoreS (@BlogRumoreS) September 25, 2016
Other credits
Itati sang the theme song "El Alma Herida" in the 2003 series "El Alma Herida".
She produced the 2009 short movie "Se Jodio la Navidad".
Some of Itati's most recent talk-show appearances have been in "La Mas Draga", "Divina Comida Mexico" and "Sugar Rush: The Baking Point".
Awards and nominations
Itati won a 2020 Premios TVyNovelas Award for Best Actress in a Drama Series, for her performance in "Silvia Pinal… Frente a Ti".
She was also nominated for a 1994 Premios TVyNovelas Award for Best Young Actress, for "Two Women, One Road".
Love life and husband
Itati prefers to keep the details of her love life away from media, but we still know that she's been married twice, and has dated several celebrities.
Around the time when she launched her career, Itati dated Mexican actor Gabriel Porras and Mexican non-celebrity Carlos Cruz.
From 1991 through 1993, she was in a relationship with popular Mexican actor Alexis Ayala, who's 10 years her senior.
On 19 September 1999, Itati exchanged vows with Mexican actor Eduardo Santamarina; he has 44 acting credits, and is perhaps known best for starring as Jose Andres Garces del Valle in all 144 episodes of the 1996 romantic series "Marisol". Itati went on to give birth to their twin sons Roberto Miguel Santamarina and Jose Eduardo Santamarina, but she and Eduardo divorced on 10 June 2004.
She married her second husband, Mexican non-celebrity Carlos Alberto Cruz on 31 July 2008, and gave birth to their daughter Maria Itati Cruz on 9 October 2008; their divorce was finalized in 2012.
Itati seems to be unattached as of September 2023, has been married twice and has two sons with her first husband Eduardo Santamarina, and a daughter with her second husband Carlos Alberto Cruz.
Interesting facts and hobbies
Her brother Jose Cantoral's today a famous singer and actor, and he sung the soundtrack "El Precio de tu Amor" in the popular 2001 romantic series "El Precio de tu Amor".
One of Itati's best friends is famous Mexican actress Thalia.
Close to three million people are following her on Instagram today, and she's posted over 2,200 pictures and videos onto the network; most feature her spending time with her family and friends.
She's a philanthropist and has worked with a number of charity organizations in Mexico.
Itati's passionate about travelling ,and has been all around the world for both work and pleasure; her favorite city to visit is Miami, Florida USA.
One of her favorite actresses is Melissa Barrera, and some of her favorite movies are "Scream", "Bed Rest" and "In the Heights".
Appearance and net worth
Itati's age is 48. She has brown hair and eyes, weighs around 110lbs (51kgs) and is 5ft 3ins (1.6m) tall.
Itati's net worth's been estimated at over $1.5 million, as of September 2023.