• Jessica Kylie Zepeda is a model and video vixen with a net worth of over $500,000.
• She is of Irish and Latin descent and grew up in Houston, Texas.
• She got her start posing for a calendar for Summer Bunnies and appearing on the cover of Smooth Magazine.
• Her fame grew through music videos, acting roles, and the MTV show "Wild N' Out".
• She owns a modelling school and is known professionally as Miss Jessica and Kylie.
 
Who is Jessica Kylie?
Jessica Kylie Zepeda was born on 30 April 1987, in Houston, Texas, USA, and is a model as well as a video vixen, best known for being featured on television in various programs of NBC Universo, as well as the MTV show "Wild N' Out". She's also been featured on the cover of several magazines.
The Riches of Jessica Kylie
How rich is Jessica Kylie? As of early-2019, sources estimate a net worth that is over $500,000, earned largely through a successful career in modelling. She's also highly popular online, which has gained her numerous opportunities. As she continues her career, it is expected that her wealth will also continue to increase.
Early Life, Education, and Modelling Beginnings
Very little is known about Jessica's childhood and her family, except that she is of Irish and Latin descent, and grew up in Houston and had a relatively normal life prior to her fame. During high school, she mentioned that she occasionally got into fights and broke the rules, but was still able to complete her education.
She had always wanted to pursue a career in modelling, but was not sure if it that was the path for her, as she was not confident in her physical looks, however, she gained confidence when she noticed that urban models had the same body type as herself. She started to earn popularity doing small events such as low budget video shoots and car shows, which led her to an opportunity to pose for a calendar for Summer Bunnies. The project was cancelled but she still managed to get a few photos with professional photography Dwayne Darden, who helped her gain more modelling opportunities.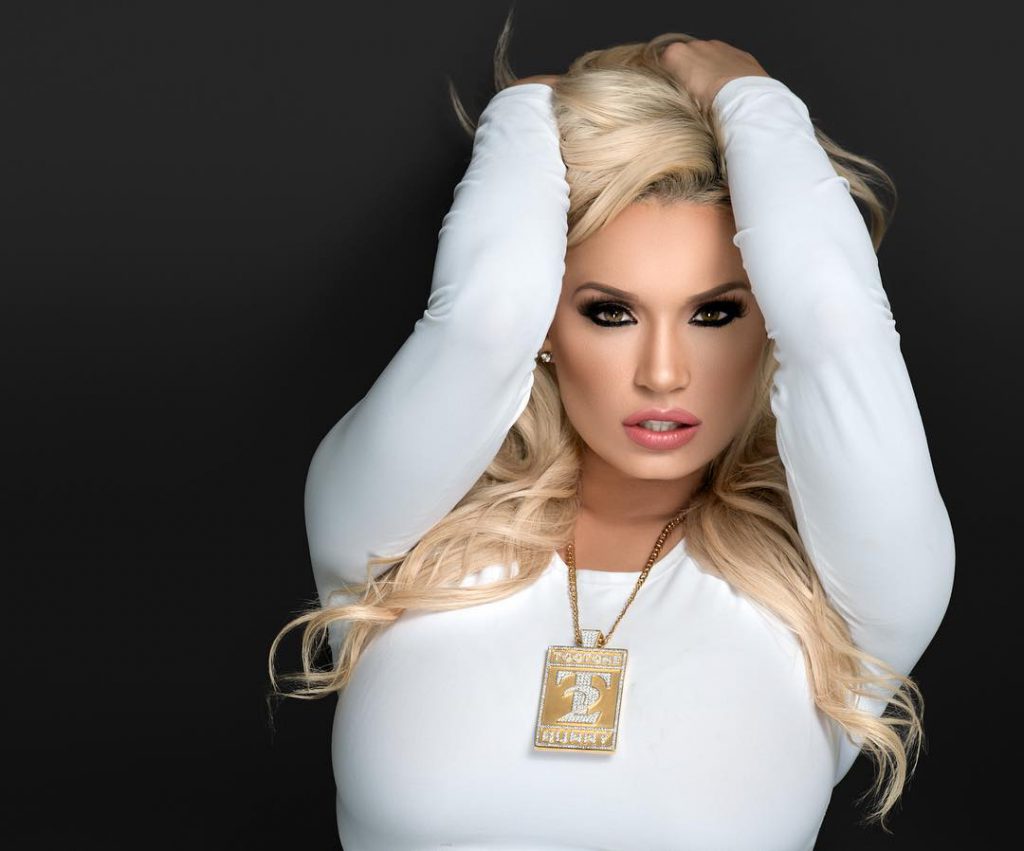 Rise to Fame
Kylie's photos were eventually noticed by the publication "Smooth Magazine", a bi-monthly urban magazine focused on young urban men as its target audience, and features news, fashion, pop culture, as well as popular personalities in black entertainment. She was selected with around 20 girls to participate in a cover photo shoot for the magazine, and she was able to stand out, gaining her first cover feature. Soon afterwards, she was offered another cover shoot in New York by the same magazine, which really opened the door for more modelling projects.
Eventually, Summer Bunnies hired her to become the cover girl for their 2008 calendar. She also started being featured in artists' music videos, increasing her popularity and her connections in the process. She's now worked with Enrique Iglesias, Rick Ross, Gucci Mane, Nelly, and DJ Khaled among others. She became known under the moniker Miss Rabbit and would gain more international projects in both fashion and swimwear modelling. Other publications which she has featured in include "Quest Magazine", "Juice", and "Urban Ink", as well as on the covers of "Pressure" and "Regime".
Morning Bunnies! #killasweater http://t.co/bakKXQ9oFn? pic.twitter.com/N4OPx9C7Gk

— Jessica Kylie (@therealjkylie) December 12, 2013
Recent Projects
Jessica also started gaining acting projects, beginning with low budget film, but eventually started appearing in more high profile shows, and became a regular feature of the Latin television station Universo, previously known as Mun 2. It is a channel aimed at providing programming for Hispanics, and is tailored towards bilingual audiences, with various programs including scripted shows, reality series, music shows, and sports shows. The channel was initially named Mun 2 after it was acquired by Telemundo, but later became NBC Universo to align it with their sister English language network NBC.
Aside with her work with Universo, Jessica also became a regular feature in the MTV program "Wild 'N Out", an improvisational and comedy sketch series created by comedian Nick Cannon. The show has a premise similar to that of "Whose Line Is It Anyway?" in which two teams of comedians battle it out in improvisational comedy games leading to a final game called Wildstyle in which each team has to battle through freestyle rap; the program also features a guest musical performance. The series has been running for a total of 16 seasons with its current iteration airing on MTV2.
Personal Life
For her personal life, it is known that Kylie is single, and says that she's very careful when it comes to romantic relationships. She has a child and states that she met the child's father sometime in college, and after their child was born they were primarily taken care of by her wealthy boyfriend before he was imprisoned. She then had to make a lot of sacrifices to make ends meet for her child, including working multiple jobs such as waitressing. She mentioned that she loved modelling and acting but she knows that it is a job that can be difficult for someone like her.
She has been focusing her recent efforts in business, and opened a modelling school to train aspiring models. Her alias Miss Rabbit is based from the character Jessica Rabbit from the film "Who Framed Roger Rabbit". She later started using Miss Jessica more to help her separate from the other models who were also basing their name on Jessica Rabbit. However, due to a lot of confusion with other models named Jessica, she now uses the name Kylie for modelling. She was initially insecure when it came to her body as it was the subject of jealousy from girls at school. She was also uncomfortable with the attention she got from boys, but later on, she learned to accept herself, and carefully use her assets to her advantage.
Source:
IMDb
,
Wikipedia