Kathleen is a Canadian actress, perhaps best known for playing Clare Arnold in seasons four through seven of the teen drama "Beverly Hills, 90210," detective Hildy Mulligan in the TNT series "Murder in the First" between 2014 and 2016, and Rosenfeld Guoliang in the sixth season of "The Expanse" sci-fi TV series. Kathleen also became the creator, writer,  producer and cast member of the 2022 TV series "Swimming with Sharks," with Diane Kruger and Kiernan Shipka in the leading roles. She's been married to producer Chris Cowles for almost two decades.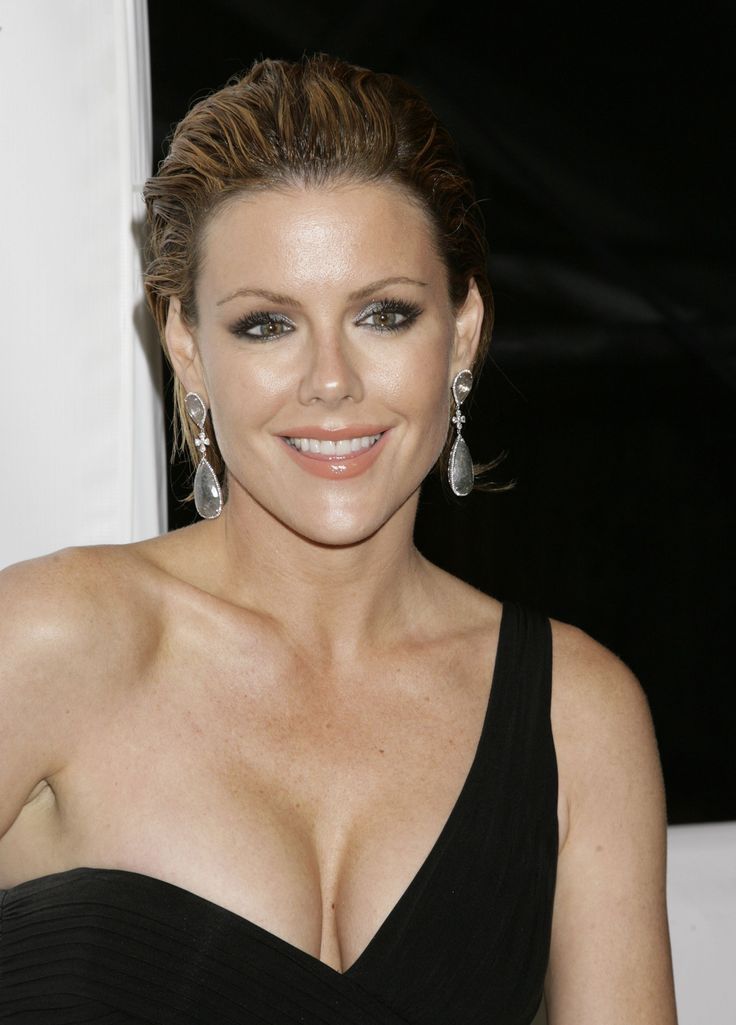 Early life
Kathleen E. "Kath" Robertson was born on 8 July 1973, in Hamilton, Ontario Canada, where she was also raised. She has two sisters who also married later, Rebecca "Becky" Witter, who works at the NICU (Neonatal intensive care unit), and Kelly Floriani. Kathleen's parents are Joyce Margaret Robertson and Gary Robertson, who married in the 1960s. She made her on-screen debut with an unnamed role in the obscure 1985 movie "Left Out," but was a child actor who starred in local theatre productions, and began taking acting classes at 10.
In the Smashing Interviews Magazine interview, Kathleen said that she always wanted to be an actress, surprising everyone around. After all, no one in her family had connections to the industry, and Hamilton was a blue-collar, steel-working town, also called 'the Canadian Pittsburgh.' She was extremely nervous at the rare auditions that she attended, prompting her parents to ask, 'Are you sure you want to do this? This maybe isn't for you. This is really difficult!' Because she received many rejections, Kathleen worked regular jobs too: one at the It Store, a prank or joke shop, and another at a bar for teenagers, High School Cafe, which served root beer instead of alcohol.
Her father's influence
Kathleen said that she is really into antique items and religious artifacts because of her father. He's an interior designer, and would go on antique-hunting expeditions to what she calls 'weird little towns north of Hamilton' to find rare or affordable artifacts. She also mentioned that her father always wore black wool socks and ate cornflakes daily, but has never tried pizza. Kathleen also established a habit of making a book of dates at 15, and never stopped despite trying online calendars and online notes, as she sees it as a roadmap for the year ahead.
Early education and source of career
Kathleen attended Sherwood Secondary School in Hamilton, then switched to Hillfield Strathallan College, an Ontario-based private school, presumably due to her professional obligations. She was cast as Dorothea Spencer in the 1986 TV series "The Campbells", and Jennifer in an episode of "My Secret Identity." Her first notable role was Tina Edison in the Canadian sitcom "Maniac Mansion" between 1990 and 1993, which earned her two Young Artist Award nominations.
Career
Kathleen had moderate success in Canada, appearing in minor TV shows and movies before she landed a noticeable role in the 1993 erotic thriller film "Blown Away." Her performance helped her land the minor role of Sara Dobbs in the Canadian-American sci-fi thriller "Quiet Killer" in 1992, later renamed "Black Death" for the VHS release. It was Kathleen's US debut, which led her to move to Los Angeles at 19. She leveraged that experience to land the role of Clare Arnold in the well-known Fox teen drama, "Beverly Hills, 90210" in 1994. Weirdly, although she appeared in five episodes of the fourth with the responsibility of replacing the void that the actress Shannen Doherty created by leaving, and all but the first episode of the fifth, Kathleen officially became part of the main cast in the sixth season and left after the seventh. She told the Beverly Hills Show Podcast hosts in the November 2020 episode that the only reason for her departure was wanting to try something new.
Genre switch
Kathleen switched things up by starring in movies such as "Nowhere" in 1997, "Beautiful" in 2000, "Scary Movie 2" in 2001, and "XX/YY," which premiered at the Sundance Film Festival in 2003. Her roles were noticeably darker, riskier, or more comedic; between 2006 and 2008, she played Julia Sullivan in "The Business," a TV show about a Japanese adult film director who wanted to switch to regular entertainment.
She then portrayed homicide detective Hildy Mulligan in "Murder in the First" from 2013 to 2016, Jodi Morgan in "Bates Motel," the head of a drug-dealing family, and Charlie Anders in the Netflix-produced series "Northern Rescue" in 2019, about a grieving husband and father of three who moves from Boston, Massachusetts to a rural town. Between 2021 and 2022, she starred as Rosenfeld Guoliang in six episodes of "The Expanse," a science fiction show set in space. Then Kathleen portrayed Olive Mace in four episodes of "Swimming with Sharks," for which she was also the showrunner, writer and producer.
Favorite things
Kathleen was always fascinated by morbid things, and from a character perspective had an affinity for serial killers. Perhaps for that reason, she played the title role of a well-known convicted Canadian murderer, in the TV movie "Torso: The Evelyn Dick Story" in 2002,. Interestingly, she isn't passionate about doing action scenes, because she 'dislikes running around with guns, but loves to sit in rooms and have conversations with people in front of the camera.' With that information in mind, she clearly desired the role of the homicide detective and single mother, Hildy Mulligan.
Kathleen revealed to ISSUE magazine representatives that she'd been inspired by actresses Judi Dench, Meryl Streep, Kate Hudson and Kate Winslett – on second thought, she mentioned 'all the Kates.' Kathleen enjoys listening to early Michael Jackson music, older Björk CDs, and The War on Drugs band discography. Kathleen also read "The Life-Changing Magic of Tidying Up" by Marie Kondo in 2015, and said that it drove her crazy because she began to notice disorganized things at home. Her favorite movie of that year was "Tangerine."
Personal life, husband producer Chris Cowles
Kathleen began dating the American film and TV producer Chris Cowles in 2002, who created movies such as "Blockers," "The Numbers Station" and "The Vatican Tapes"; the latter was Kathleen's first horror movie, and her first time working with Chris. They married on 27 November 2004, and welcomed their first child, William Robertson Cowles, on 9 July 2008 at 5:25 p.m., at Cedars-Sinai Medical Center in Los Angeles, weighing 9lbs 1oz (4.1kgs). Curiously, Kathleen was pregnant for a few months and was filming the third season of "Murder in the First," when she announced the pregnancy in March, but viewers never seemed to notice; it's uncertain whether her stomach didn't show, or the camera angles covered the bump.
Kathleen and her husband Chris at the Blockers premiere! Chris produced two films that open today the 6th of April so go book your tickets for @chappaquiddickmovie and @blockersmovie 🎬🙏❤️ #kathleenrobertson pic.twitter.com/85VibxNqpx

— Kathleen Devoted (@KathleenDevoted) April 6, 2018
Kathleen and Chris welcomed their second son, Bennett Patrick Cowles in 2016 at the same hospital. However, Kathleen purposely keeps information about her children scarce. She said that she's pressured to use social media because of her job, but has a limit, 'I don't really feel comfortable having the world see my children; they didn't ask to be seen. I'm expected to help promote projects by posting pictures of them or my life, but the latter is not something I'm comfortable with.'
Chris and Kathleen are still deeply in love; she posted several pictures of them on Valentine's Day 2022, and wrote 'Always and forever.' On Father's Day the previous year, she posted a photo of Chris holding their younger son, and explained that 'he is totally a great dad but that it's really all about the dimples that he gets when smiling.' That was his life-long dream; according to Kathleen, Chris replied that at 19, when a job interviewer asked him what he wanted to be, he said to be a good father. She praised his creativity and quirks, such as putting unclothed mannequins in their garden to see how people would react. The family has two dogs, Matilda and Goose, which they adopted from the Hollywood branch of the Dogs Without Borders organization.
They work together
Chris supported Kathleen's desire to move from acting to writing. She revealed that after he read her work, he told her 'that she was a true writer, not an actor wanting to be a writer'. That meant a lot coming from an experienced producer, prompting her to publish her work and add producing and screenwriting to her resume in the early 2010s. Kathleen also completed the Showrunners Training Program by the Writers Guild of America (WGA) in 2015, and WGA West's former president, John Wells, even mentored her for a while.
In an interview with Canadian Living, Kathleen stated that Chris is 'her creative partner who is brutally honest,' so they founded a production company, DEBUT CONTENT, to produce movies and TV shows. Some examples include adapting "The Possibilities," a novel by Kaui Hart Hemmings in 2017, writing a film based on the "Little Bee" novel by Chris Cleave, and developing the "Swimming with Sharks" TV series, partially based on her life, which was supposed to air in 2020 on the now defunct Quibi platform, but premiered on The Roku Channel in March 2022.
Kathleen has also sold a few pilots and completed shows to companies such as Lifetime, Lionsgate, and CBC; her husband undoubtedly contributed. In the ISSUE magazine interview, she said that writing was her ideal job, because 'she didn't have to worry about her clothing or if her hair is put together, and can just be herself.'
Previous relationship
During her rise to prominence, Kathleen dated the critically acclaimed independent filmmaker and writer Gregg Araki for three years, until 2000. He wrote the script and directed movies such as "Mysterious Skin" in 2004, "Kaboom" in 2010, and "White Bird in a Blizzard" in 2014.
Gregg was part of why Kathleen left "Beverly Hills, 90210." He cast her as Lucifer in the 1997 black comedy-drama "Nowhere" in 1997, then as Veronica in "Splendor," the R-rated romantic comedy released in 1999 that he wrote, produced and directed.
Physical characteristics
Kathleen has blonde hair and blue eyes; she's 5ft 4ins (1.63m) tall, weighs 122lbs (55kgs,) and her vital statistics are 33-25-33. She has a pointy chin and usually wears glasses.
Net worth, significant inputs
Considering that she's been in the entertainment industry for over 30 years, Kathleen Robertson's net worth is undoubtedly in the millions, estimated at $3 million by CelebrityNetWorth.com. However, Kathleen's wealth will increase significantly as she rides the wave of the "Swimming with Sharks" popularity, and sells more old and new scripts.
Chris has produced a few moderately successful movies, and co-founded DEBUT CONTENT, so the couple has many connections in the entertainment industry. Moreover, he became part of the Alldayeveryday production company in November 2018. He has helped make content for films, TV shows, and advertisements for companies such as Postmates, Lyft, Nike, and Apple. Chris was also a high-level executive at DMG Entertainment, the company that co-produced movies such as "Looper," "Iron Man 3," and "Bloodshot." Thus, Chris Cowles' worth is about $2 million, as of late-2023.