• Laurie Segall is a 31-year-old Caucasian journalist and news correspondent
• She attended the University of Michigan, graduating with a Bachelor's degree in political science
• She is a senior tech correspondent for "CNN Money" and an editor at "CNN Tech"
• She has conducted interviews with notable figures such as Mark Zuckerberg and Bill Gates
• Her net worth is estimated at close to $2 million, with an annual salary of $350,000
 
Who is Laurie Segall?
Born under the sign of Leo on the 19th of August 1986 in Michigan USA, Laurie Segall is a 31-year-old Caucasian journalist and news correspondent. She is perhaps best known to the world for her significant presence in the media as the senior tech correspondent for the "CNN Money" and the editor at "CNN Tech" TV programs She has also had a number of other successes in this field over the course of her sometimes lucrative journalism career over the last decade.
Early Life: Growing up in Michigan
She attended an unspecified high school, from where she matriculated in 2004, after which to 2008 she studied at the University of Michigan, graduating with a Bachelor's degree in political science.
Career: CNN All the Way
Unlike most of her colleagues in broadcast journalism, Laurie has never actually changed her TV company. She started out as a news assistant at CNN after finishing college, at which point she had the duty of aiding with various news segments, such as writing, filing, researching and preparing the content that was to be announced to the public. After 13 months in this position, she was promoted to a social media tech journalist, which is when she began writing and producing business segments, as well as reporting tech and social media news for "CNN Money." Specifically, she would interview lesser tech companies and reveal information about them. Laurie remained on this position for 17 months, after which she was promoted again, to senior tech correspondent for "CNN Money", and also editor of "CNN Tech." Laurie's innovative methods of gathering information also hadn't gone by unnoticed, nor have some of her more prominent reports. Some examples include her reconstruction of the deleted Instagram account of Boston Bombing suspect Dzhokhar Tsarnaev, and tracking-down Angie Gregg the Cleveland kidnapper Ariel Castro's daughter, with whom she later conducted an exclusive interview. She also compiled an investigative report on drug use and sexual harassment in Silicon Valley.
A Famous Reporter
Laurie is also known for managing to conduct interviews with some of the world's most prominent figures, such as Facebook founder and CEO Mark Zuckerberg, as well as Microsoft founder Bill Gates. Naturally, such successes have brought her a vast amount of popularity over the years, and as a result, she was in 2011 a nominee to the "Forbes' 30 under 30" list, a compilation of influential young people.
Love Life: In a Relationship with Brian Bordainick
As for Laurie's romantic involvements, she is in a long-term relationship with the founder of Dinner Lab and Teach for America alum Brian Bordainick. His company has produced one-off dining events in over 30 cities across the US. They started dating in April 2013 and moved in together in March 2016. They haven't thus far announced any plans for their future. There has been no controversy surrounding their union.
A TV Star
Although Laurie has made appearances in TV shows, she can't be considered an actress, because she appeared as herself. Specifically, she was featured in two episodes of the legendary "Mr Robot" in 2016, and two more in 2017. In the latter year, she also produced and appeared in her own show entitled "Mostly Human with Laurie Segall." In 2017 and 2018, she also made appearances in TV shows such as "New Day", "Anderson Cooper 360°", "At This Hour", "Good Morning Britain", "Wolf" and "The Lead with Jake Tapper."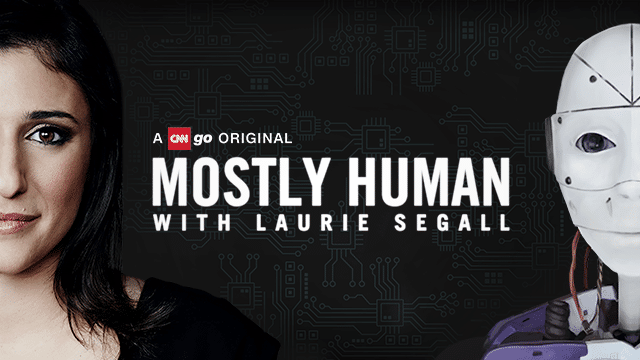 What is Laurie Segall's Net Worth?
Close to $2 million, annual salary is estimated at $350,000. She made her fortune primarily as a reporter and news correspondent, from her long-term presence on CNN in various positions.
Really special night w/ @ericafink.. & thnx to @CarmenMarcValvo for making a fabulous dress w/ pockets! #TheGracies pic.twitter.com/ofTUVPkQYj

— Laurie Segall (@LaurieSegall) May 25, 2016
Body Measurements
Vital statistics are 32-24-34
Height is 5ft 1in (1.55m)
Weight is 110lbs (50kg)
Hair color is pitch dark
Eyes are dark brown
Source:
IMDb
,
Wikipedia