Lewis Tan Wiki Bio
British actor, martial artist and stuntman Lewis Singwah Tan was born in Salford, Lancashire England, on 4 February 1987, making Aquarius his zodiac sign. He has 34 acting credits, and is perhaps known best for portraying the lead character Cole Young in the popular 2021 action adventure fantasy movie "Mortal Kombat", which also starred Josh Lawson and Jessica McNamee, and was directed by Simon McQuoid. It follows mixed martial arts (MMA) fighter Cole Young who's about to fight for the salvation of the universe, and the movie won four of its 14 award nominations.
Lewis is currently shooting for the upcoming movie "Mortal Kombat 2".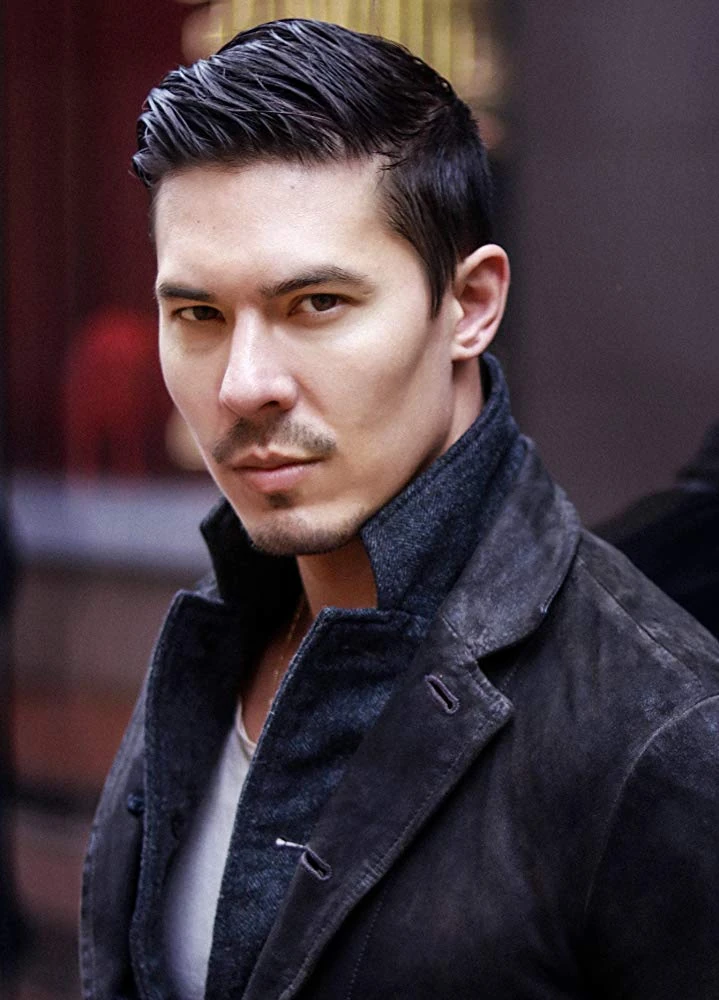 Education and early life
Lewis was raised in Los Angeles, California alongside his three younger brothers, by their father Philip Tan who's a Chinese-Singaporean martial artist, stunt co-ordinator and actor, and mother Joanne Cassidy, who's a British former fashion model. Lewis' brother Evan's a photographer and his other brother Sam's an actor.
One can say that Lewis was thrown into the film industry as he was cast to play Chuin Man at 2 Years Old in the 1990 biographical historical movie "China Cry: A True Story", which starred France Nuyen and Julia Nickson, and was written and directed by James F. Collier. It tells the story of Sung Neng Yee who fled from Communist China to Hong Kong and changed her name to Nora Lam.
Lewis was trained in martial arts by his father from a very early age, and was two years old when he and his family moved to Los Angeles after his father was hired to work as a fight co-ordinator on the critically acclaimed 1989 action adventure movie "Batman". The family travelled often while Lewis was growing up, and he got to live in Spain, France and China; he was 11 when he began honing his acting skills at a local theatre in Los Angeles.
Lewis studied at a local high school, and upon matriculating in 2005 continued pursuing acting over enrolling at college.
Roles in movies
The year 1997 saw Lewis play Drug Lord's Son in the action thriller "True Vengeance", and his two following roles were in the 2004 crime action "El Padrino" and the 2006 crime comedy "Mini's First Time".
He starred as SWAT Team Member in the popular 2009 crime action "Kurbaan", which also starred Saif Ali Khan and Kareena Kapoor, and was written and directed by Renzil D'Silva. It follows a woman who's just discovered that her neighbors are terrorists and her husband's a secret agent, and the film won five of its 20 award nominations. Lewis could then have been seen appearing in the 2010 short action "Time to Meet", the 2010 short romantic action "I Spy" and the 2012 short action "The Introduction".
He portrayed Korean Commando in the 2013 action thriller "Olympus Has Fallen", which starred Morgan Freeman, Aaron Eckhart and Gerard Butler, and was directed by Antoine Fuqua. It follows a terrorist attack on the White House and Secret Service Agent Mike Banning as he's trying to take them down, and the movie won one of its six award nominations. Some of Lewis' following roles were in the 2013 crime comedy "The Hangover Part III", the 2014 science fiction "10,000 Days", and the 2015 thriller "Sacrifice".
His most recent film role has been portraying Kip in the 2022 romantic comedy "About Fate", which starred Thomas Mann and Emma Roberts, and was directed by Marius Vaysberg; it follows two people who believe in true love but are having a hard time finding it.
Roles in TV series
Lewis' debut TV series role was playing Kym Tanaka in the 2006 episode "Consequences" of the crime mystery "CSI: NY", and the following years saw him appear in an episode of the action science fiction "Day Break" and the crime action "CSI: Miami".
In 2010, he starred as Jiro Farnwell in all 11 episodes of the action science fiction "10,000 Days", which also starred Kim Myers and John Schneider, and was created by Eric Small; set on post-apocalyptic Earth, the series follows the Beck family who were amongst the few people to survive Comet 23 falling into the Pacific Ocean, and it won one of its nine award nominations. Lewis was then cast to appear in an episode of the crime action "NCIS: Los Angeles", the crime drama "The Protector", and the action "Mortal Kombat X: Generations".
In 2018 and 2019, he played Gaius Chau in 12 episodes of the popular action adventure "Into the Badlands", which starred Orla Brady and Daniel Wu, and was created by Miles Millar and Alfred Gough. It follows a warrior as he's protecting a young boy with supernatural powers in post-apocalyptic America, the series aired from 2015 through 2019 and won one of its nine award nominations.
Lewis has since appeared in only two TV series, portraying Lu Xin Lee in eight episodes of the 2019 crime action "Wu Assassins", and Tolya Yul-Bataar in eight episodes of the 2023 action adventure "Shadow and Bone".
Other credits
Lewis directed the 2010 short movie "I Spy".
He's performed stunts in eight movies and TV series, including the 2008 short crime thriller film "Interpretation", and in 2013 the movies "Olympus Has Fallen" and "The Hangover Part III".
Some of Lewis' most recent talk-show appearances have been in "IMDb on the Scene – Interviews", "The Art of Action" and "Bling Empire".
Awards and nominations
Lewis was nominated for a 2008 Screen Actors Guild Award for Outstanding Performance by a Stunt Ensemble in a Motion Picture, for his and his colleagues' performance in "Pirates of the Caribbean: At World's End".
Love life and relationships
Lewis is keeping his love life away from media, and has spoken openly about only a single girl whom he's dated. Back in 2013, he met Brazilian model and fitness coach of Asian descent Emi Renata Sakamoto while they were shooting a commercial together; they then uploaded many pictures, which featured them together onto their Instagram accounts. They split sometime in the summer of 2016 but neither has disclosed the reason behind this.
There are rumors circulating the internet today, claiming that Lewis has been in a relationship with American model and actress Kim Lee since 2022, but these haven't been confirmed.
Lewis seems to be unattached as of September 2023, hasn't married and doesn't have children.
Interesting facts and hobbies
Lewis once saved his neighbor from an armed attacker. He was mostly into practicing Muay Thai while growing up, and entered several competitions.
Lewis' brother Sam has 13 acting credits, and is perhaps known best for portraying Tribute Boy District Eight in the hit 2012 action adventure science fiction movie "The Hunger Games".
He's one of the main faces of Nivea in Asia.
Lewis nearly died while shooting for a commercial directed by Scott Waugh, for which he had to snowboard behind a moving train.
CNN featured him on their 2018 list 'Top 5 Asian-American Actors'.
More than half a million people are following Lewis on Instagram today, and he's posted nearly 200 pictures and videos onto the network.
One of his favorite actors is Jet Li, and some of his favorite movies include "The Expendables", "Once Upon a Time in China" and "Fearless".
Appearance and net worth
Lewis' age is 36. He has brown hair and eyes, weighs around 200lbs (90kgs) and is 6ft 2ins (1.87m) tall.
Lewis' net worth's been estimated at over $3 million, as of September 2023.