• Liam Neeson is currently single
• He has had past relationships with Hellen Mirren, Julia Roberts and Natasha Richardson
• Liam is an actor with over 130 film and TV credits
• He received an Academy Award nomination for Best Actor in a Leading Role
• His net worth is estimated at $85 million

Known for movies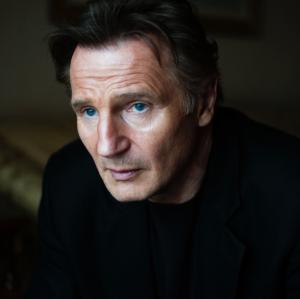 Who is Liam Neeson's Girlfriend Now?
Liam, in addition to his rich acting career, also has a rich dating history. Unfortunately, some relationships have brought misery after years of enjoyment, but nevertheless, Liam has still prevailed. Before we share with you his complete dating history and relationship list, let's see if he has anyone besides him now, to call dear. Well, as a matter of fact, Liam is now single, but he has had quite a history of dating.
Liam Neeson Dating History and Relationship List
Way before Liam became what he is today, he had his way with women; one of his first romances was Hellen Mirren. The couple met in the early '80s, on the set of the film "Excalibur" (1981). They lived together from 1980 until the mid-'80s, when they decided it was time to move on from one another. They have remained on great terms, and have recently appeared together in "The Graham Norton Show".
Following their breakup, Liam was single for a couple of years and then started a romantic relationship with Julia Roberts, which lasted from 1988 until 1990.
Three years later, Liam met actress Natasha Richardson, during the play "Anna Christie", in which both performed. Soon after the first encounter, they started their relationship, and on the 3rd July 1994 the couple married, and subsequently welcomed two children together, both sons, Michael Richard Antonio, and Daniel Jack. Unfortunately, their marriage and romance was cut short in 2009, when Natasha died following a terrible skiing accident at the Mont Tremblant Resort, northwest of Montreal. She hit her head and at first, was feeling well, but the headache started two hours later following the accident and she was flown to Lenox Hill Hospital in New York City. Unfortunately, she died just two days later, the cause of death being an epidural hematoma.
After her death, Liam donated her organs.
Since his wife passed away, Liam was in a relationship with Freya St. Johnston, which lasted from 2010 to 2012, but since then has apparently been single.
Liam Neeson Wiki: Age, Childhood, and Education
Born Liam John Neeson on the 7th June 1952, in Ballymena, County Antrim, Northern Ireland, he is the son of Bernard Neeson, caretaking the Ballymena Boys All Saints Primary School, and his wife, Katherine (nee Brown), who was a cook. He was the third child of four in the family, with three sisters, Elizabeth, Bernadette, and Rosaleen. During his high school years, Neeson featured in several productions, and took up acting after being inspired by the politician Ian Paisley, of whom he thought he was a great actor, despite not being a professional actor, but had tremendous presence in front of people during his speeches.
Following his matriculation, Neeson enrolled at Queen's University Belfast, where he studied physics and computer science, but left before obtaining a degree. He then went on to work for Guinness Brewery, and was also on trials with the professional soccer team Bohemian FC, for which he played in one game against the Shamrock Rovers FC, however, he never received a contract.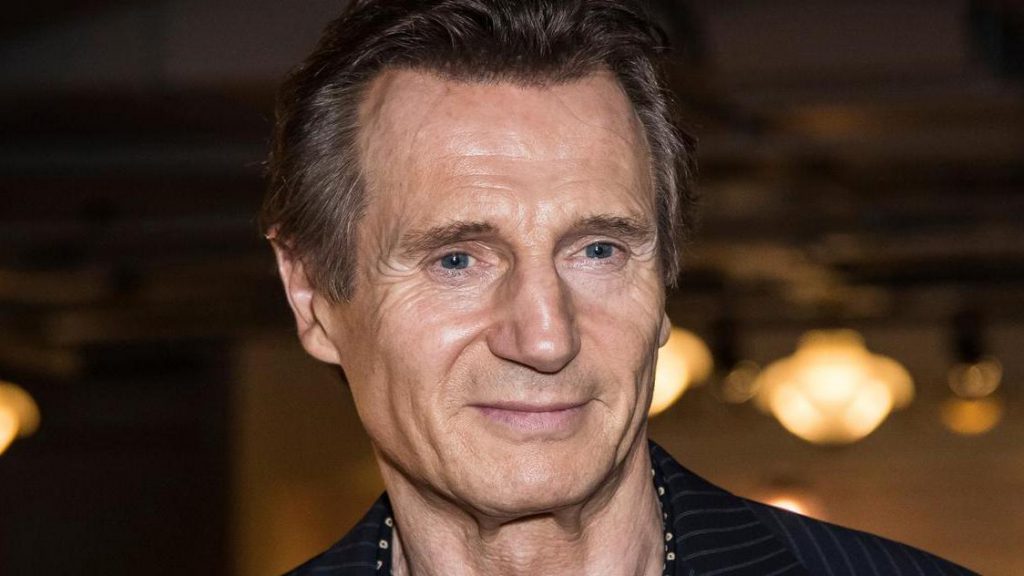 Acting Beginnings
Liam returned home where he switched between several odd jobs, from being a forklift operator and a truck driver as well, and in 1976 he joined the Lyric Players' Theatre in Belfast, where he remained for the next two years. It was in 1978 that he made his on-screen, in the film "Pilgrim's Progress", as a Pilgrim. His first major role was as Gawain in the film "Excalibur" in 1981, and after this he steadily built a name for himself in the acting world. He was quite busy throughout the '80s, appearing in such films as "Lamb" (1985), then "The Mission" (1986) next to such greats as Robert De Niro, Ray McAnally, and Jeremy Irons, and "The Dead Pool" (1988), starring alongside Clint Eastwood and Patricia Clarkson.
Rise to Stardom
It took him years to become what he is today, but with the '90s, Liam started showcasing his full acting potential. Firstly with the classic film "Schindler's List", for which he received an Academy Award-nomination for Best Actor in a Leading Role, and then continued with such films as "Nell" (1994), in which he starred with Natasha Richardson and Jodie Foster, "Rob Roy" (1995), and others. He has since attained world fame, with films "Love Actually" (2003), "Kinsey" (2004), then "Taken" trilogy, and "A Walk Among the Tombstones" (2014), among numerous others. So far, Liam has over 130 film and TV credits to his name, and is now working on several projects, including the films "Normal People" and "Kingsman: The Great Game" (for release in 2020), among others.
Liam Neeson Net Worth
Since launching his career, Neeson has become one of the most successful actors of the present day, which has only increased his wealth. So, as of mid-2019, have you ever wondered how rich Neeson's net worth is? Well, it's as high as $85 million, which is quite impressive, don't you agree? Undoubtedly, his wealth will increase in the upcoming years, assuming that he successfully continues his career.
General Info
| | |
| --- | --- |
| Full Name | Liam Neeson |
| Net Worth | $75 million |
| Date Of Birth | June 7, 1952 |
| Height | 1.93 m |
| Profession | Voice Actor |
| Education | Queen's University Belfast, Gaiety School of Drama |
Family
| | |
| --- | --- |
| Spouse | Natasha Richardson |
| Children | Micheál Neeson, Daniel Neeson |
| Parents | Katherine Brown, Bernard Neeson |
| Siblings | Bernadette Neeson, Rosaline Neeson, Elizabeth Neeson |
Accomplishments
| | |
| --- | --- |
| Awards | Volpi Cup for Best Actor, Los Angeles Film Critics Association Award for Best Actor, British Independent Film Award – The Variety Award |
| Nominations | Academy Award for Best Actor, Golden Globe Award for Best Actor – Motion Picture – Drama, MTV Movie Award for Best Fight, BAFTA Award for Best Actor in a Leading Role, People's Choice Award for Favorite Dramatic Movie Actor, Critics' Choice Television Award for Best Guest Performer in a Comedy S... |
| Movies | Taken, Star Wars: Episode I – The Phantom Menace, Non-Stop, The Grey, Unknown, Taken 2, Taken 3, Schindler's List, A Monster Calls, A Walk Among the Tombstones, Run All Night, Batman Begins, The A-Team, Rob Roy, Love Actually, Silence, Kingdom of Heaven, Darkman, Michael Collins, Clash of the Tita... |
| TV Shows | Star Wars: The Clone Wars, The Big C, Liberty's Kids, Ellis Island, Play for Today, A Woman of Substance, The Great War and the Shaping of the 20th Century, BBC2 Playhouse, Cubed |
Social profile links
Marks
| # | Marks / Signs |
| --- | --- |
| 1 | Often plays agents or ex-agents in an unusual situation |
| 2 | Northern Irish accent |
| 3 | Deep gravelly voice |
| 4 | Towering height |
| 5 | Frequently portrays characters based on real people. (e.g. Rob Roy, Oskar Schindler, Michael Collins, Alfred Kinsey) |
| 6 | In his career's recent years, Neeson has very often taken roles in which he is a mentor/trainer/father figure to a younger man, as in, for example: Batman Begins (2005), Kingdom of Heaven (2005), Gangs of New York (2002) and Star Wars: Episode I - The Phantom Menace (1999). His character often must die early in the movie and/or the student's life so that the young man can apply the Neeson character's lessons to his own ongoing struggle. |
Salary
| Title | Salary |
| --- | --- |
| Taken 3 (2014) | $20,000,000 |
| Non-Stop (2014) | $20,000,000 |
| Taken 2 (2012) | $15,000,000 |
| Battleship (2012) | $10,000,000 |
| Wrath of the Titans (2012) | $7,000,000 |
| Clash of the Titans (2010) | $5,000,000 |
| Taken (2008) | $5,000,000 |
| Batman Begins (2005) | $2,000,000 |
| Love Actually (2003) | $250,000 |
| Gangs of New York (2002) | $2,000,000 |
| K-19: The Widowmaker (2002) | $3,000,000 |
| Star Wars: Episode I - The Phantom Menace (1999) | $2,500,000 |
| Schindler's List (1993) | $1,500,000 |
Quotes
| # | Quote |
| --- | --- |
| 1 | [on director Martin Scorsese] He's intimidating. He requires absolute silence on the set - if he hears one tiny sound, it shatters it for him. |
| 2 | I am attracted to characters who are loners, who operate by themselves. There's something mysterious, manly and stoic about them. |
| 3 | [on The A-Team (2010)] I watched it about two months ago and I found it a little confusing and I was in the thing. I just couldn't figure out who was who and what's been done to him and why, a little bit. I mean, my kids totally understood it and got it. I don't know. It's a toss of the coin, sometimes, with these things. I thought it was a great ride and Joe [Joe Carnahan] had done a great job. I thought it was cast well. But there you go - you never know. |
| 4 | [on losing the role of Lincoln (2012)] I don't feel sad about it, and I have no regrets whatsoever. There comes a point where you think "I'm past my sell-by date" and I passed that about three years ago. It's just like a light switch went off in my head: it just wasn't for me anymore. I'd lived with it too long and there was a process happening: Steven [Steven Spielberg] would do something else or I would do something else and it was like "Okay, let's cut this loose." They got one of the best actors to do it, you know, in Daniel Day-Lewis. |
| 5 | [on Gangs of New York (2002)] Martin [Scorsese] was interested in me for the part of Monk, that Brendan Gleeson played. But when I read it, I said, "No, I want to play this Priest Vallon character. It's a showier part." It was the perfect cameo, I think. You come in, do a bit of physical stuff, and then they talk about you for the rest of the movie. Meanwhile, I'm back home with my wife and kids, and they're still talking about me. It's great! |
| 6 | [on working with Julia Roberts in Michael Collins (1996)] I was surprised at first [when she was cast]. I thought, surely there's an actress in Ireland who can [play the role]; Neil [Jordan] doesn't need this star power. I thought maybe he was going to shoot himself in the foot. But she was very committed to doing it. I thought she was terribly good and I was very proud of her. |
| 7 | [on Nell (1994)] I was a bit disappointed in the film. I felt it should have been rougher and cruder and darker and colder. There was too much of a glow surrounding the movie. I thought Jodie [Foster] was very good, but, I mean, that house she lived in, that was, like, something out of Swiss Family Robinson! There should have been plastic chairs and windows with bits of newspaper stuck in them to stop the draft. |
| 8 | [on Schindler's List (1993)] I did a lot of research, but I found it was best not to do too much because I was playing a guy who lived in 1942, '43. If I'd read all the Holocaust literature, it would have played into my performance. Ignorance was bliss, certainly for Schindler. |
| 9 | [on Darkman (1990)] [The film] has rabid fans, especially in the black community, I've found. It's always the black dudes who are stopping me and giving me a high five. I saw Spider-Man (2002), and a lot of it was shot-for-shot Darkman. |
| 10 | Schindler's List (1993) is a very special movie on lots of fronts. It was a brilliant script and it was great to work with Steven Spielberg: I formed a close relationship with him. |
| 11 | Just look at the success of Taken (2008), for example. I thought it was going to be a straight-to-video release. That is actually one of the reasons I did it, to be honest. I felt like spending three months in Paris, I'd get to do all this physical stuff that no one would think of me for, and that the film would go straight to video. Then it became this big success. I was a tiny bit embarrassed by it, a tiny bit, but then people started sending me action scripts. |
| 12 | Even with action films, the fundamental for me is the writing. I adore writers, no matter what the genre is, and if it is a well-written piece of material then I am always very interested. |
| 13 | [on performing with Ralph Fiennes] On Clash of the Titans (2010) we found it hard to act with each other. So I would look at his forehead and he would look at my forehead, because sometimes, if we made eye contact, it got quite silly. We were more restrained on Wrath of the Titans (2012) because we had deeper, darker issues to act. |
| 14 | (on the state of his family after the death of Natasha Richardson) We're doing good. To be honest, we're taking each day as it comes. |
| 15 | I grew up in Northern Ireland, of course. Lived all through the Troubles; saw violence, the results of violence, at first hand. It's always terrified me and fascinated me. So it was a gut reaction, something about how that rage can eat you alive. I can understand that. I haven't known it myself, but I knew guys who did. Some of them aren't on this planet any more because of it. |
| 16 | In Los Angeles, it's like they jog for two hours a day and then they think they're morally right. That's when you want to choke people, you know? |
| 17 | Acting is invigorating. But I don't analyze it too much. It's like a dog smelling where it's going to do its toilet in the morning. |
| 18 | Some mornings you wake up and think, "Gee, I look handsome today." Other days I think, "What am I doing in the movies? I wanna go back to Ireland and drive a forklift". |
| 19 | Before Schindler's List (1993), I wouldn't have believed movies had a lot of power for social change. But having seen what happened with "Schindler's List", and touring the world with it, it really made me realize the power of images. |
| 20 | [on the widespread unemployment of actors and their fear of it] The truth is I love the insecurity part of it, it keeps me on my toes. I think you become bland and predictable without the stress and angst. There's a certain lethargy that sets in. |
| 21 | Laid-back? My wife said that? Well, I guess I am. It takes a lot to get me riled. |
| 22 | No, I don't get obsessed with acting. Because in the past when I have got obsessed about it, it really got in the way of the creative process. I've learned to hang the character on the coat-peg at the end of the day, and when I leave in the morning I pick it up again. And I had to work at that because the other way lies a strange sort of madness. |
| 23 | I think I realized there were two communities in Northern Ireland when I was about nine or 10, not because there was any trouble but because in certain years my parents would keep us indoors on the 12th of July. I couldn't figure that out, because all my mates were out dancing in the streets and I wanted to go out and join them. So it was then that I sensed a "them and us" attitude. |
| 24 | I never did think of myself as handsome--terribly attractive, yes, but not handsome. |
Facts
| # | Fact |
| --- | --- |
| 1 | His character, Jedi Master Qui-Gon Jinn, was trained by Count Dooku, who was played by Christopher Lee. Lee ended up passing away on Neeson's birthday, June 7. |
| 2 | He has two roles in common with his The Bounty (1984) co-star Laurence Olivier: (1) Olivier played Zeus in Clash of the Titans (1981) while Neeson played him in the remake Clash of the Titans (2010) and its sequel Wrath of the Titans (2012) and (2) Olivier played General Douglas MacArthur in Inchon (1981) while Neeson played him in In-cheon sang-ryuk jak-jeon (2016). |
| 3 | For a couple of years, he was the original choice to play the lead role in Lincoln (2012), which would reunite his partnership with Steven Spielberg after their massive success with Schindler's List (1993). However, due to the many delays with the filming, Neeson felt he was too old for the role and he turned down, which went to Daniel Day-Lewis, who won his third Oscar for the role. |
| 4 | As of 2015, he has appeared in three films that were nominated for the Best Picture Oscar: The Mission (1986), Schindler's List (1993) and Gangs of New York (2002). Of those, Schindler's List (1993) is the only one to have won the award. |
| 5 | Admitted in 2014 that he had to quit alcohol, after having began to quietly drink heavily following Natasha Richardson's death in 2009, and eventually drinking up to two to three bottles of wine per night. |
| 6 | Started acting in his early twenties, upon joining the Belfast Lyrics Players' theater. |
| 7 | Originally planned to become a teacher before discovering acting. |
| 8 | Is a huge fan of boxing and said that Muhammad Ali was the most famous boxer he ever met. Was an amateur boxer, a sport he started participating in at the age of 9. He had his last fight at age 17. |
| 9 | Neeson is a National Goodwill Ambassador to Ireland. |
| 10 | Suffers from acrophobia ("I get dizzy on a thick carpet," he once quipped to Jay Leno). |
| 11 | Regarding some rumors saying that he "felt like a puppet while working on Star Wars: Episode I - The Phantom Menace (1999)," Neeson said, "That's simply not true," and that he had "absolutely no misgivings" about being in "Star Wars," adding that Lucas was "very good" to work with. "He was clear about what he wanted," said Neeson. |
| 12 | Appeared with Daniel Day-Lewis in The Bounty (1984) and Gangs of New York (2002). Neeson later appeared on stage as John Proctor in a 2002 production of "The Crucible," a role played by Day-Lewis in the 1996 film version of the play. After dropping out of Steven Spielberg's biography of Abraham Lincoln, Neeson was replaced by Day-Lewis. |
| 13 | Friends with Ralph Fiennes, Henry Herman and Ciarán Hinds. |
| 14 | Received an honorary doctorate from his alma mater, Queen's University of Belfast, at the British consulate on May 6, 2009, in New York. |
| 15 | On March 16, 2009, his wife Natasha Richardson suffered a brain injury in a skiing accident. On March 18, 2009, she died in a hospital. Liam interrupted filming of his movie Chloe (2009) to be by her side. |
| 16 | In an interview with the BBC, he said that Northern Irish Protestant minister Ian Paisley influenced his decision to become an actor. Neeson used to sneak into the church in his hometown, Ballymena, and watch Paisley preach. "He had a magnificent presence and it was incredible to watch this six-foot-plus man just Bible-thumping away. It was acting but it was also great acting and stirring too". |
| 17 | Was considered for the role of Count Dracula in the cult classic The Monster Squad (1987), which went to Duncan Regehr. |
| 18 | Was Oliver Stone's first choice for the role of King Philip of Macedonia in Alexander (2004), which went to Val Kilmer. |
| 19 | Schindler's List (1993) is ranked #3 on the American Film Institute's 100 Most Inspiring Movies of All Time. |
| 20 | It was his role in Shining Through (1992) as a high Nazi party official that got him noticed by Steven Spielberg, and that eventually led to him being cast as Oskar Schindler in Schindler's List (1993). |
| 21 | Was twice nominated for Broadway's Tony Award as Best Actor (Play): in 1993 for a revival of Eugene O'Neill's "Anna Christie", and in 2002 for a revival of Arthur Miller's "The Crucible". |
| 22 | During the 1990s, he was very active with the Royal National Theatre in London, where he performed a wide range of Shakespeare's works. |
| 23 | Was an honorary board member of the CDS (Conference of Drama Schools) in England, which also included Sir Anthony Hopkins, Brian Cox, Richard Harris, Peter O'Toole and Jeremy Irons, to name a few. The board oversaw all drama schools in England. |
| 24 | Auditioned for, and was accepted by, the Bristol Old Vic Drama School in England, but decided to attend the Gaiety School of acting instead so he could stay active with the Dublin Shakespeare Festival while in school. |
| 25 | Was chosen for the role of Gawain in Excalibur (1981) primarily because director John Boorman wanted a large man in the role for the duel between Gawain and Lancelot (Nicholas Clay). It was on this film where he met Helen Mirren, who was playing Morgana. |
| 26 | He recalled his most embarrassing moment in acting as when, relatively early in his career, he auditioned for the role of Fezzik, the giant in The Princess Bride (1987). Director Rob Reiner had a look of disgust on his face when he realized that Neeson was "only" six-feet-four. André the Giant ended up getting the role. |
| 27 | Is a member of the Dublin Shakespeare Theatre Festival, where his past credits include "Hamlet", "King Richard II" and "All's Well That Ends Well". |
| 28 | Attended and graduated from the Gaiety School of Drama in Dublin, Ireland. |
| 29 | Wanted to be in Star Wars: Episode I - The Phantom Menace (1999) so badly, he did not even bother reading the script. |
| 30 | Has worked repeatedly with Laura Linney, including in Kinsey (2004), Love Actually (2003), and in a Broadway revival of "The Crucible", playing husband and wife in Kinsey (2004) and "The Crucible". The two have joked about feeling like "an old married couple". |
| 31 | He was considered for the role of Van Helsing in Dracula (1992) (and reportedly very much wanted the role). However, he was turned down after Anthony Hopkins showed an interest in the role and ultimately got the role. |
| 32 | Was connected to David Lean's production of "Nostromo," but withdrew before preproduction began and Lean's subsequent death. |
| 33 | Brother-in-law of Joely Richardson. |
| 34 | Attended Queen's University of Belfast for a short while to study physics and computer science, but flunked out. |
| 35 | Was considered for the role of James Bond in GoldenEye (1995), which went to Pierce Brosnan. |
| 36 | Son-in-law of actress Vanessa Redgrave and Tony Richardson. |
| 37 | First worked with his future wife, actress Natasha Richardson, on the miniseries Ellis Island (1984). |
| 38 | Ranked #69 in Empire (UK) magazine's "The Top 100 Movie Stars of All Time" list. [October 1997] |
| 39 | Won a libel case against newspapers that claimed that his marriage was in trouble. [October 1998] |
| 40 | Was a boxer as a teenager in Northern Ireland, which resulted in getting his nose broken at age 15. Nevertheless, he went on to win the Irish Youth Championship. However, a brief blackout after one of his fights caused him to give up the ring for good. |
| 41 | Loves fly-fishing. |
| 42 | Has two sons with Natasha Richardson: Micheál Richard Antonio Neeson (born June 22, 1995) and Daniel Jack Neeson (born August 27, 1996). |
| 43 | He was awarded the OBE (Officer of the Order of British Empire) in the 2000 Queen's Millennium Honours List for his services to drama. |
| 44 | Chosen by Empire magazine as one of the 100 Sexiest Stars in film history (#74) (1995). |
Pictures
Movies
Actor
| Title | Year | Status | Character |
| --- | --- | --- | --- |
| Hard Powder | 2018 | filming | Nels |
| Widows | 2018 | filming | |
| The Commuter | 2018 | post-production | Michael Woolrich |
| The Silent Man | 2017 | completed | Mark Felt |
| Marlowe | | announced | Philip Marlowe |
| Red Nose Day Actually | 2017 | TV Short | Daniel |
| Silence | 2016/I | | Ferreira |
| Dream Corp LLC | 2016 | TV Series | Joey in the Center of Her Mind |
| A Monster Calls | 2016 | | The Monster |
| In-cheon sang-ryuk jak-jeon | 2016 | | Douglas MacArthur |
| Inside Amy Schumer | 2016 | TV Series | Don Cheadle |
| The Huntsman: Winter's War | 2016 | | Narrator (voice, uncredited) |
| A Christmas Star | 2015 | | Narrator / Radio DJ |
| Nature Is Speaking | 2015 | TV Series short | Ice |
| The Late Show with Stephen Colbert | 2015 | TV Series | Mr. Toffee |
| Ted 2 | 2015 | | Customer |
| Entourage | 2015 | | Liam Neeson |
| Family Guy | 2014-2015 | TV Series | Liam Neeson |
| The Garden's Defining Moments | 2015 | TV Mini-Series | |
| Run All Night | 2015 | | Jimmy Conlon |
| Clash of Clans: Revenge | 2015 | Short | Liam (uncredited) |
| Taken 3 | 2014 | | Bryan Mills |
| A Walk Among the Tombstones | 2014 | | Matt Scudder |
| Save NYC Horse Carriages | 2014 | Short | Narrator (voice) |
| The Prophet | 2014 | | Mustafa (voice) |
| A Million Ways to Die in the West | 2014 | | Clinch |
| Rev. | 2014 | TV Series | The Stranger |
| Star Wars: The Clone Wars | 2011-2014 | TV Series | Qui-Gon Jinn |
| The Lego Movie | 2014 | | Bad Cop Good Cop Pa Cop (voice) |
| Non-Stop | 2014 | | Bill Marks |
| The Nut Job | 2014/I | | Raccoon (voice) |
| Anchorman 2: The Legend Continues | 2013 | | History Channel Host (uncredited) |
| Third Person | 2013 | | Michael |
| Khumba | 2013 | | Phango (voice) |
| Jeff Wayne's Musical Version of the War of the Worlds Alive on Stage! The New Generation | 2013 | | The Journalist |
| Taken 2 | 2012 | | Bryan Mills |
| The Dark Knight Rises | 2012 | | Ra's Al Ghul |
| Battleship | 2012 | | Admiral Shane |
| Wrath of the Titans | 2012 | | Zeus |
| The Grey | 2011 | | Ottway |
| Life's Too Short | 2011 | TV Series | Liam Neeson |
| A Child's Garden of Poetry | 2011 | TV Movie voice | |
| Unknown | 2011/I | | Dr. Martin Harris |
| The Chronicles of Narnia: The Voyage of the Dawn Treader | 2010 | | Aslan (voice) |
| The Next Three Days | 2010 | | Damon Pennington |
| The Big C | 2010 | TV Series | Bee Man |
| Cubed | 2010 | TV Series | Liam Neeson |
| The A-Team | 2010 | | Hannibal |
| Clash of the Titans | 2010 | | Zeus |
| After.Life | 2009 | | Eliot Deacon |
| Chloe | 2009 | | David Stewart |
| Five Minutes of Heaven | 2009 | | Alistair - 2008 |
| Fallout 3 | 2008 | Video Game | James - Father (voice) |
| The Other Man | 2008 | | Peter |
| Ponyo | 2008 | | Fujimoto (English version, voice) |
| The Chronicles of Narnia: Prince Caspian | 2008 | | Aslan (voice) |
| Taken | 2008/I | | Bryan Mills |
| Seraphim Falls | 2006 | | Carver |
| The Chronicles of Narnia: The Lion, the Witch and the Wardrobe | 2005 | | Aslan (voice) |
| Breakfast on Pluto | 2005 | | Father Liam |
| Batman Begins | 2005 | Video Game | Henri Ducard (voice) |
| Batman Begins | 2005 | | Ducard |
| The Simpsons | 2005 | TV Series | Father Sean St. Peter |
| Kingdom of Heaven | 2005 | | Godfrey de Ibelin |
| Kinsey | 2004 | | Alfred Kinsey |
| Patrick | 2004 | TV Movie documentary | Narrator (voice) |
| Love Actually | 2003 | | Daniel |
| Gangs of New York | 2002 | | 'Priest' Vallon |
| Liberty's Kids: Est. 1776 | 2002 | TV Series | John Paul Jones |
| K-19: The Widowmaker | 2002 | | Capt. Mikhail Polenin |
| Touched by an Angel | 2000 | TV Series | Liam Neeson |
| Gun Shy | 2000 | | Charlie |
| The Haunting | 1999 | | Dr. David Marrow |
| Star Wars: Episode I - The Phantom Menace | 1999 | | Qui-Gon Jinn |
| Les Misérables | 1998 | | Valjean |
| Michael Collins | 1996 | | Michael Collins |
| Before and After | 1996 | | Ben Ryan |
| The Great War and the Shaping of the 20th Century | 1996 | TV Mini-Series | John Lucy / Adolf Hitler |
| Rob Roy | 1995 | | Rob Roy |
| Nell | 1994 | | Jerome Lovell |
| Schindler's List | 1993 | | Oskar Schindler |
| Ethan Frome | 1993 | | Ethan Frome |
| Leap of Faith | 1992 | | Will |
| Ruby Cairo | 1992 | | Fergus Lamb |
| Husbands and Wives | 1992 | | Michael Gates |
| Shining Through | 1992 | | Franze-Otto Dietrich |
| Revolver | 1991 | Short | Man |
| Under Suspicion | 1991 | | Tony Aaron |
| Crossing the Line | 1990 | | Danny Scoular |
| Darkman | 1990 | | Peyton Westlake Darkman |
| Next of Kin | 1989 | | Briar Gates |
| High Spirits | 1988 | | Martin Brogan |
| The Good Mother | 1988 | | Leo Cutter |
| The Dead Pool | 1988 | | Peter Swan |
| Satisfaction | 1988 | | Martin Falcon |
| Screen Two | 1988 | TV Series | Martin Perry |
| Suspect | 1987 | | Carl Wayne Anderson |
| A Prayer for the Dying | 1987 | | Liam Docherty |
| Sworn to Silence | 1987 | TV Movie | Vincent Cauley |
| Duet for One | 1986 | | Totter |
| Hold the Dream | 1986 | TV Movie | Blackie O'Neill |
| Miami Vice | 1986 | TV Series | Sean Carroon |
| The Mission | 1986 | | Fielding |
| If Tomorrow Comes | 1986 | TV Mini-Series | Insp. André Trignant |
| Lamb | 1985 | | Michael Lamb |
| The Innocent | 1985 | | John Carns |
| Arthur the King | 1985 | TV Movie | Grak |
| A Woman of Substance | 1985 | TV Mini-Series | Blackie O'Neill |
| Ellis Island | 1984 | TV Mini-Series | Kevin Murray |
| The Bounty | 1984 | | Seaman Charles Churchill |
| Krull | 1983 | | Kegan |
| Across the Water | 1983 | TV Movie | Martin |
| Nailed | 1981 | | Young Catholic |
| Charlie Was a Rich Man | 1981 | TV Movie | |
| Excalibur | 1981 | | Gawain |
| BBC2 Playhouse | 1980 | TV Series | Blacksmith |
| Christiana | 1979 | | Greatheart |
| Play for Today | 1978 | TV Series | Dermot |
| Pilgrim's Progress | 1978 | | Pilgrim |
Producer
| Title | Year | Status | Character |
| --- | --- | --- | --- |
| Karenina & I | 2017 | Documentary associate producer | |
Soundtrack
| Title | Year | Status | Character |
| --- | --- | --- | --- |
| The LEGO Movie Videogame | 2014 | Video Game performer: "Danny Boy" - uncredited | |
Thanks
| Title | Year | Status | Character |
| --- | --- | --- | --- |
| Guard | 2017 | Short special thanks post-production | |
| Rabbuni - Oder die Erben des Königs | 2015 | Documentary special thanks | |
| A Look Behind the Tombstones | 2015 | Video documentary short special thanks | |
| Tying the Knot | 2004 | Documentary generous funder | |
| Some Mother's Son | 1996 | special thanks | |
Self
| Title | Year | Status | Character |
| --- | --- | --- | --- |
| Orlando Bloom: The Adventure of a Lifetime | 2005 | Video short | Himself |
| Ridley Scott: Creating Worlds | 2005 | Video short | Himself |
| Film '72 | 2005 | TV Series | Himself |
| 16th Annual GLAAD Media Awards | 2005 | TV Special | Himself (Pre-taped message) |
| Getaway | 2005 | TV Series | Himself |
| The View | 2004-2005 | TV Series | Himself - Guest |
| HBO First Look | 1999-2005 | TV Series documentary short | Himself |
| Star Wars: Feel the Force | 2005 | TV Movie documentary | Himself |
| The Kinsey Report: Sex on Film | 2005 | Video documentary | Himself |
| History vs. Hollywood | 2005 | TV Series documentary | Himself |
| Kingdom of Hope: The Making of 'Kingdom of Heaven' | 2005 | TV Movie documentary | Himself |
| The Suite with Dave Karger | 2005 | TV Series documentary | Himself - Guest (2005) |
| Dos rombos | 2005 | TV Series | Himself |
| The Culture Show | 2005 | TV Series documentary | Himself |
| The 62nd Annual Golden Globe Awards | 2005 | TV Special documentary | Himself - Nominee: Best Actor in a Motion Picture [Drama] |
| 'Kingdom of Heaven': Interactive Production Grid | 2005 | Video documentary | Himself |
| Happy Birthday Oscar Wilde | 2004 | TV Movie documentary | Himself |
| Charlie Rose | 1997-2004 | TV Series | Himself - Guest |
| Tinseltown TV | 2003 | TV Series | Himself |
| Coral Reef Adventure | 2003 | Documentary | Narrator (voice) |
| The Directors | 2000-2003 | TV Series documentary | Himself |
| The Storytellers | 2003 | Video documentary short | Himself / Daniel |
| Martin Luther | 2002 | TV Movie | Himself - Narrator (voice) |
| The Maze | 2002 | TV Movie documentary | Himself - Narrator (voice) |
| K-19: It's in the Details | 2002 | Video short | Himself |
| The Making of 'K-19: The Widowmaker' | 2002 | Video documentary short | Himself |
| The Buzz | 2002 | TV Series | Himself |
| Gala Paramount Pictures Celebrates 90th Anniversary with 90 Stars for 90 Years | 2002 | TV Movie | Himself |
| The 56th Annual Tony Awards | 2002 | TV Special | Himself - Nominee & Presenter |
| Playboy: Inside the Playboy Mansion | 2002 | TV Movie documentary | Himself |
| Evolution | 2002 | TV Mini-Series documentary | Narrator / Himself - Narrator |
| Har Haosher | 2002 | Documentary | Narrator (voice) |
| Uncovering the Real Gangs of New York | 2002 | TV Movie documentary | Himself |
| The Beginning: Making 'Episode I' | 2001 | Video documentary | Himself |
| Nobel Peace Prize Concert | 2001 | TV Special documentary | Himself - Host |
| Michael Jackson: 30th Anniversary Celebration | 2001 | TV Special documentary | Himself |
| Star Wars: Episode I - The Phantom Menace - Behind the Scenes | 2001 | Video documentary | Himself |
| Revenge of the Whale | 2001 | TV Movie documentary | Himself - Narrator |
| Journey Into Amazing Caves | 2001 | Documentary short | Himself - Narrator (voice) |
| Sesame Street | 1999-2001 | TV Series | Himself |
| The Greeks | 2001 | TV Mini-Series documentary | Himself / Narrator (voice) |
| Inside the Space Station | 2000 | TV Movie documentary | Himself - Narrator (voice) |
| The Rosie O'Donnell Show | 1996-2000 | TV Series | Himself - Guest |
| The Man Who Came to Dinner | 2000 | TV Movie | Himself - Host |
| The Endurance | 2000 | Documentary | Himself - Narrator (voice) |
| Empires: The Greeks - Crucible of Civilization | 2000 | TV Series documentary | Himself - Narrator |
| The 57th Annual Golden Globe Awards | 2000 | TV Special | Himself - Presenter: Best Actress in a Motion Picture - Comedy / Musical |
| Omagh the Legacy: Claire and Stephen's Story | 1999 | Documentary | Himself - Narrator |
| The Making of 'The Haunting' | 1999 | Video documentary | Himself |
| The Stars of 'Star Wars': Interviews from the Cast | 1999 | Video documentary | Himself |
| Mundo VIP | 1999 | TV Series | Himself |
| Siskel & Ebert | 1999 | TV Series | Himself |
| The 71st Annual Academy Awards | 1999 | TV Special | Himself - Presenter: Best Visual Effects |
| Comic Relief VIII | 1998 | TV Special | Himself |
| Showbiz Today | 1998 | TV Series | Himself |
| The 52nd Annual Tony Awards | 1998 | TV Special | Himself - Presenter |
| Everest | 1998 | Documentary short | Himself - Narrator (voice) |
| Eco-Challenge Morocco | 1998 | TV Mini-Series | Himself / Narrator |
| Intimate Portrait | 1998 | TV Series documentary | Himself |
| The 54th Annual Golden Globe Awards | 1997 | TV Special | Himself - Nominee |
| The South Bank Show | 1996 | TV Series documentary | Himself - Guest |
| AFI Life Achievement Award: A Tribute to Steven Spielberg | 1996 | TV Special documentary | Himself |
| The 68th Annual Academy Awards | 1996 | TV Special | Himself - Presenter: 'Il Postino' Film Clip |
| A Leap of Faith | 1996 | Documentary | Himself - Narrator (voice) |
| Clark Gable: Tall, Dark and Handsome | 1996 | Documentary | Himself - Host |
| Lumière et compagnie | 1995 | Documentary segment "John Boorman" | |
| Gomorron | 1995 | TV Series | Himself |
| Out of Ireland | 1995 | TV Movie documentary voice | |
| CBS This Morning | 1995 | TV Series | Himself - Guest |
| Subaru Primal Quest, San Juan Islands | 1994 | TV Series | Narrator |
| The 66th Annual Academy Awards | 1994 | TV Special | Himself - Nominee: Best Actor in a Leading Role and Presenter: Best Sound Effects Editing |
| Moving Image Salutes Steven Spielberg | 1994 | TV Movie | Himself - Speaker |
| The 51st Annual Golden Globe Awards | 1994 | TV Special | Himself - Nominee |
| The 47th Annual Tony Awards | 1993 | TV Special | Himself - Nominee: Best Leading Actor in a Play |
| Working in the Theatre | 1993 | TV Series documentary | Himself |
| An Audience with Mel Brooks | 1983 | TV Special | Himself |
| Journey to Krull | 1983 | Video documentary short | Himself / Kegan (uncredited) |
| Play for Today | 1979 | TV Series | Himself |
| The Last Horsemen of New York | | Documentary post-production | Himself |
| Breakfast | 2010-2017 | TV Series | Himself - Guest / Himself |
| Karenina & I | 2017 | Documentary | Narrator |
| Made in Hollywood: Teen Edition | 2017 | TV Series | Himself |
| WGN Morning News | 2017 | TV Series | Himself |
| Extra | 2016 | TV Series | Himself |
| Made in Hollywood | 2010-2016 | TV Series | Himself |
| Live with Kelly and Ryan | 2004-2016 | TV Series | Himself - Guest |
| The Late Show with Stephen Colbert | 2016 | TV Series | Himself - Guest |
| Good Morning America | 1993-2016 | TV Series | Himself - Guest |
| How to Defuse a Bomb: The Project Children Story | 2016 | Documentary | Narrator |
| A Fanatic Heart: Geldof On Yeats | 2016 | TV Movie documentary | Himself |
| 1916 | 2016 | TV Mini-Series documentary | Narrator |
| A Roundabout Road to Broadway | 2016 | TV Movie | Himself |
| 1916: The Irish Rebellion | 2016 | TV Series documentary | Narrator |
| Guys Choice Awards 2015 | 2015 | TV Movie | Himself |
| Liam Neeson: Action All Night | 2015 | Video documentary short | Himself |
| Run All Night: Shoot All Night | 2015 | Video documentary short | Himself |
| Red Nose Day | 2015 | TV Special | Himself |
| A 'Taken' Legacy | 2015 | Video short | Himself |
| Taken to LA | 2015 | Video short | Himself |
| Días de cine | 2015 | TV Series | Himself - Interviewee |
| El hormiguero | 2015 | TV Series | Himself |
| Entertainment Tonight | 2009-2015 | TV Series | Himself / Himself - A Walk Among the Tombstones |
| Jimmy Kimmel Live! | 2014-2015 | TV Series | Himself - Guest / Bryan Mills |
| The 87th Annual Academy Awards | 2015 | TV Special | Himself - Presenter: The Grand Budapest Hotel / American Sniper & Honorary Award |
| Drew Pearson Live | 2015 | TV Series | Himself - Special Guest |
| Janela Indiscreta | 2012-2015 | TV Series | Himself |
| A Look Behind the Tombstones | 2015 | Video documentary short | Himself |
| Matt Scudder: Private Eye | 2015 | Video documentary short | Himself |
| In Character With... | 2012-2015 | TV Series | Himself |
| The Insider | 2015 | TV Series | Himself |
| The Tonight Show Starring Jimmy Fallon | 2014-2015 | TV Series | Himself - Guest |
| The Graham Norton Show | 2011-2014 | TV Series | Himself - Guest |
| Saving My Tomorrow | 2014 | TV Series documentary | Himself |
| Love Thy Nature | 2014 | Documentary | Narrator |
| The One Show | 2008-2014 | TV Series | Himself - Guest |
| Today | 2014 | TV Series | Himself - Guest |
| Nature | 2014 | TV Series documentary | Himself - Narrator |
| 2014 MTV Movie Awards | 2014 | TV Special | Himself - Nominee |
| Manny | 2014/I | Documentary | Narrator (voice) |
| Saturday Night Live | 2004-2014 | TV Series | Himself / Himself - Host |
| Road | 2014/I | Documentary | Narrator (voice) |
| The Daily Show | 2009-2014 | TV Series | Himself - Guest |
| Weekend Ticket | 2014 | TV Series short | Himself |
| 60 Minutes | 2014 | TV Series documentary | Himself - Actor (segment "Liam Neeson") |
| Darkman: Dissecting 'Darkman' - With Liam Neeson | 2014 | Video short | Himself |
| 71st Golden Globe Awards | 2014 | TV Special | Himself - Presenter (uncredited) |
| Behind the Sword in the Stone | 2013 | Documentary | Himself |
| The 67th Annual Tony Awards | 2013 | TV Special documentary | Himself - Presenter: American Theatre Wing |
| Girl Rising | 2013 | Documentary | Narrator (voice) |
| The 85th Annual Academy Awards | 2013 | TV Special | Himself - Presenter: Argo / Lincoln & Zero Dark Thirty |
| The Gentleman Prizefighter | 2012 | TV Series documentary | Narrator |
| ES.TV HD | 2011-2012 | TV Series | Himself - Guest |
| Sidewalks Entertainment | 2012 | TV Series | Himself - Guest |
| Entertainers with Byron Allen | 2012 | TV Series documentary | Himself - Guest |
| Highly Questionable | 2012 | TV Series | Himself |
| Watch What Happens: Live | 2010-2012 | TV Series | Himself - Guest |
| Inside the Actors Studio | 2012 | TV Series | Himself - Guest |
| Late Night with Jimmy Fallon | 2012 | TV Series | Himself - Guest |
| The Tonight Show with Jay Leno | 1994-2012 | TV Series | Himself - Guest |
| Evening Urgant | 2012 | TV Series | Himself |
| The Jonathan Ross Show | 2012 | TV Series | Himself - Guest |
| All Hands on Deck: The Cast of 'Battleship' | 2012 | Video short | Himself - 'Admiral Shane' |
| Battleship: Commander Pete | 2012 | Video short | Himself - 'Admiral Shane' |
| Battleship: Greg Gadson and the Center for the Intrepid | 2012 | Video short | Himself |
| Wrath of the Titans: Focus Points | 2012 | Video documentary short | Himself |
| Conan | 2012 | TV Series | Himself - Guest |
| 1st Look | 2012 | TV Series | Himself - Interviewee |
| Big Morning Buzz Live | 2012 | TV Series | Himself - Guest |
| Daybreak | 2012 | TV Series | Himself |
| Up Close with Carrie Keagan | 2010-2012 | TV Series | Himself - Guest |
| IC Places Hollywood | 2012 | TV Series | Himself - Interviewee |
| The Secret Policeman's Ball | 2012 | TV Movie | Himself |
| The 38th Annual People's Choice Awards | 2012 | TV Special | Himself |
| Ray McAnally M'Athair | 2011 | Documentary | Himself |
| Episode I: Crew and Cast Interviews | 2011 | Video documentary short | Himself |
| Unknown: Interviews with Cast and Crew | 2011 | Video documentary short | Himself |
| Unknown: The Story | 2011 | Video short | Himself |
| Liam Neeson: Known Action Hero | 2011 | Video short | Himself |
| Unknown: What Is Known? | 2011 | Video short | Himself |
| Eurovision Song Contest: Your Country Needs Blue | 2011 | TV Movie documentary | Himself |
| The Chronicles of Narnia: Fox Movie Channel: In Character with Liam Neeson as Aslan | 2011 | Video short | Himself |
| 20 heures le journal | 2011 | TV Series | Himself |
| Ellen: The Ellen DeGeneres Show | 2004-2011 | TV Series | Himself - Guest |
| Lopez Tonight | 2011 | TV Series | Himself - Guest |
| The 7PM Project | 2010-2011 | TV Series | Himself - Guest |
| The Role That Changed My Life | 2011 | TV Series documentary | Himself |
| Buccaneers and Bones | 2010 | TV Series | Himself (2012) |
| A-Team: Character Chronicles | 2010 | Video documentary short | Himself |
| The X Factor | 2010 | TV Series | Himself - Red Carpet Attendee |
| The A-Team: Plan of Attack | 2010 | Video documentary short | Himself |
| The A Team: T4 Premiere Special | 2010 | TV Movie documentary | Himself |
| Clash of the Titans: Focus Points | 2010 | Video documentary short | Himself |
| Le grand journal de Canal+ | 2008-2010 | TV Series documentary | Himself |
| Mark at the Movies | 2010 | TV Series | Himself |
| Mike & Mike | 2010 | TV Series | Himself - Guest |
| Guys Choice | 2010 | TV Movie | Himself |
| Clash of the Titans: A G4 Special | 2010 | TV Movie documentary | Himself |
| Sundance Skippy | 2010 | Documentary | Himself |
| The Wildest Dream | 2010 | Documentary | Narrator (voice) |
| Le Making-Of 'Taken' | 2009 | Video documentary short | Himself |
| Taken: Avant Premiere | 2009 | Video documentary short | Himself |
| CBS Evening News with Bob Schieffer | 2009 | TV Series | Himself |
| Xposé | 2009 | TV Series | Himself |
| Festival Updates | 2009 | TV Movie | Himself |
| The Chronicles of Narnia: Prince Caspian T4 Movie Special | 2008 | TV Movie | Himself |
| ITV Premiere Special: The Chronicles of Narnia - Prince Caspian | 2008 | TV Movie | Himself |
| Late Night with Conan O'Brien | 2004-2008 | TV Series | Himself - Guest |
| Biography | 1998-2007 | TV Series documentary | Himself |
| Vera Exklusiv | 2007 | TV Series | Himself |
| The Birth of Christ | 2007 | Video | Himself - Narrator |
| Trumbo | 2007 | Documentary | Himself |
| Behind the Scenes of 'Seraphim Falls' | 2007 | Video documentary short | Himself |
| Resting Places | 2007 | Documentary | Narrator (voice) |
| The Kennedy Center Honors: A Celebration of the Performing Arts | 2006 | TV Special | Himself |
| Sergeant York: Of God and Country | 2006 | Video documentary | Narrator |
| Home | 2006/III | Documentary | Himself |
| Space Top 10 Countdown | 2006 | TV Series | Himself |
| Xavier | 2006 | TV Movie | Himself - Narrator (voice) |
| Colors of the Crusade | 2006 | Video documentary short | Himself |
| Kingdom of Heaven: Cast Rehearsals | 2006 | Video documentary short | Himself |
| Kingdom of Heaven: World Premieres | 2006 | Video short | Himself |
| The Path to Redemption | 2006 | Video documentary | Himself |
| American Experience | 2006 | TV Series documentary | Himself / James Tyrone Jr. |
| Black Holes: The Other Side of Infinity | 2006 | Documentary short | Narrator |
| 3rd Irish Film and Television Awards | 2005 | TV Movie documentary | Himself |
| Batman Begins: Path to Discovery | 2005 | Video documentary short | Himself - Actor |
| Shaping Mind and Body | 2005 | Video documentary short | Himself - Actor |
Archive Footage
| Title | Year | Status | Character |
| --- | --- | --- | --- |
| Entertainment Tonight | 2009-2016 | TV Series | Himself |
| Le Hard Corner | 2016 | TV Mini-Series | |
| Nostalgia Critic | 2016 | TV Series | Qui-Gon Jin |
| The Drunken Peasants | 2015-2016 | TV Series | Qui-Gon Jinn |
| Lego Dimensions | 2015 | Video Game | Bad Cop Good Cop |
| Inside Edition | 2015 | TV Series documentary | Himself |
| Extra | 2015 | TV Series | Himself |
| 60 Minutes | 2014 | TV Series documentary | Himself - Actor (segment "Liam Neeson") |
| And the Oscar Goes To... | 2014 | TV Movie documentary | Himself |
| Chelsea Lately | 2014 | TV Series | Bill Marks in 'Non-Stop' |
| The LEGO Movie Videogame | 2014 | Video Game | Bad Cop Good Cop |
| The Many Faces of... | 2013 | TV Series documentary | Gawain |
| The Wright Stuff | 2012 | TV Series | Himself - Actor |
| The Graham Norton Show | 2012 | TV Series | Himself |
| Made in Hollywood | 2012 | TV Series | Himself |
| 30 Rock | 2012 | TV Series | Himself |
| Room 237 | 2012/I | Documentary | Oskar Schindler (uncredited) |
| The Replacement Gods | 2012 | Video documentary | Himself |
| Hollywood's Top Ten | 2011 | TV Series | Himself |
| The Men of The Next Three Days | 2011 | Video short | Himself |
| ITV Lunchtime News | 2009 | TV Series | Himself |
| The Early Show | 2009 | TV Series | Himself |
| Ceremonia de inauguración - 56º Festival internacional de cine de San Sebastián | 2008 | TV Movie | Peter (uncredited) |
| 5 Second Movies | 2008 | TV Series | Qui-Gon Jinn |
| Premiere Bond: Opening Nights | 2006 | Video documentary short | Himself |
| E! True Hollywood Story | 2005 | TV Series documentary | Himself |
| Cinema mil | 2005 | TV Series | Peyton Westlake Darkman |
| Science of Star Wars | 2005 | TV Mini-Series documentary | |
| Lego Star Wars: The Video Game | 2005 | Video Game | Qui-Gon Jinn (uncredited) |
| Making a Scene | 2005 | TV Series documentary | Godfrey of Ibelin |
| Imaginary Witness: Hollywood and the Holocaust | 2004 | Documentary | |
| The 57th Annual Tony Awards | 2003 | TV Special | Himself |
| Star Wars: Episode II - Attack of the Clones | 2002 | | Qui-Gon Jinn (uncredited) |
| Ultimate Fights from the Movies | 2002 | Video documentary | Danny (Crossing the Line) |
| Reflections of Evil | 2002 | | Oskar Schindler (uncredited) |
| Who Is Alan Smithee? | 2002 | TV Movie documentary | Himself (uncredited) |
| 100 Years at the Movies | 1994 | TV Short documentary | Himself |
| Top of the Pops 2 | 1994 | TV Series | Himself |
Awards
Won Awards
| Year | Award | Ceremony | Nomination | Movie |
| --- | --- | --- | --- | --- |
| 2016 | WAFCA Award | Washington DC Area Film Critics Association Awards | Best Voice Performance | A Monster Calls (2016) |
| 2015 | Award of Excellence | Accolade Competition | Voice Over Talent | Love Thy Nature (2014) |
| 2015 | BTVA People's Choice Voice Acting Award | Behind the Voice Actors Awards | Best Male Vocal Performance in a Feature Film in a Supporting Role | The Lego Movie (2014) |
| 2015 | BTVA People's Choice Voice Acting Award | Behind the Voice Actors Awards | Best Vocal Ensemble in a Feature Film | The Lego Movie (2014) |
| 2013 | Chainsaw Award | Fangoria Chainsaw Awards | Best Actor | The Grey (2011) |
| 2011 | Yoga Award | Yoga Awards | Worst Foreign Actor | The A-Team (2010) |
| 2010 | Variety Award | British Independent Film Awards | | |
| 2010 | Krzysztof Kieslowski Award | Camerimage | | |
| 2010 | Outstanding Achievement in Cinema | Savannah Film Festival | | |
| 2005 | IFTA Award | Irish Film and Television Awards | Best Actor in a Feature Film | Kinsey (2004) |
| 2005 | Desert Palm Achievement Award | Palm Springs International Film Festival | | |
| 2005 | Movies for Grownups Award | AARP Movies for Grownups Awards | Best Actor | Kinsey (2004) |
| 2004 | LAFCA Award | Los Angeles Film Critics Association Awards | Best Actor | Kinsey (2004) |
| 2000 | Taormina Arte Award | Taormina International Film Festival | | |
| 1997 | Evening Standard British Film Award | Evening Standard British Film Awards | Best Actor | Michael Collins (1996) |
| 1996 | Volpi Cup | Venice Film Festival | Best Actor | Michael Collins (1996) |
| 1994 | CFCA Award | Chicago Film Critics Association Awards | Best Actor | Schindler's List (1993) |
| 1992 | Best Actor | Cognac Festival du Film Policier | | Under Suspicion (1991) |
Nominated Awards
| Year | Award | Ceremony | Nomination | Movie |
| --- | --- | --- | --- | --- |
| 2016 | Critics' Choice TV Award | Critics Choice Television Awards | Best Guest Performer in a Comedy Series | Inside Amy Schumer (2013) |
| 2016 | WAFCA Award | Washington DC Area Film Critics Association Awards | Best Motion Capture Performance | A Monster Calls (2016) |
| 2015 | BTVA Special/DVD Voice Acting Award | Behind the Voice Actors Awards | Best Male Vocal Performance in a TV Special/Direct-to-DVD Title or Theatrical Short | Khumba (2013) |
| 2015 | BTVA Feature Film Voice Acting Award | Behind the Voice Actors Awards | Best Male Vocal Performance in a Feature Film in a Supporting Role | The Lego Movie (2014) |
| 2015 | BTVA Feature Film Voice Acting Award | Behind the Voice Actors Awards | Best Vocal Ensemble in a Feature Film | The Lego Movie (2014) |
| 2015 | OFTA Film Award | Online Film & Television Association | Best Voice-Over Performance | The Lego Movie (2014) |
| 2015 | People's Choice Award | People's Choice Awards, USA | Favorite Action Movie Actor | |
| 2014 | MTV Movie Award | MTV Movie Awards | Best Fight | Anchorman 2: The Legend Continues (2013) |
| 2013 | People's Choice Award | People's Choice Awards, USA | Favorite Dramatic Movie Actor | |
| 2013 | Razzie Award | Razzie Awards | Worst Supporting Actor | Battleship (2012) |
| 2012 | BTVA Television Voice Acting Award | Behind the Voice Actors Awards | Best Vocal Performance in a Television Series in a Guest Role | Star Wars: The Clone Wars (2008) |
| 2012 | Golden Schmoes | Golden Schmoes Awards | Best Actor of the Year | The Grey (2011) |
| 2012 | Jupiter Award | Jupiter Award | Best International Actor | Unknown (2011) |
| 2010 | IFTA Award | Irish Film and Television Awards | Best Actor in a Lead Role in Television | Five Minutes of Heaven (2009) |
| 2006 | ALFS Award | London Critics Circle Film Awards | British Actor of the Year | Kinsey (2004) |
| 2006 | OFTA Film Award | Online Film & Television Association | Best Voice-Over Performance | The Chronicles of Narnia: The Lion, the Witch and the Wardrobe (2005) |
| 2006 | Saturn Award | Academy of Science Fiction, Fantasy & Horror Films, USA | Best Supporting Actor | Batman Begins (2005) |
| 2005 | Independent Spirit Award | Independent Spirit Awards | Best Male Lead | Kinsey (2004) |
| 2005 | OFTA Film Award | Online Film & Television Association | Best Actor | Kinsey (2004) |
| 2005 | Golden Satellite Award | Satellite Awards | Best Actor in a Motion Picture, Drama | Kinsey (2004) |
| 2005 | VFCC Award | Vancouver Film Critics Circle | Best Actor | Kinsey (2004) |
| 2005 | Golden Globe | Golden Globes, USA | Best Performance by an Actor in a Motion Picture - Drama | Kinsey (2004) |
| 2004 | PFCS Award | Phoenix Film Critics Society Awards | Best Ensemble Acting | Love Actually (2003) |
| 2002 | ACCA | Awards Circuit Community Awards | Best Cast Ensemble | Gangs of New York (2002) |
| 2000 | Blockbuster Entertainment Award | Blockbuster Entertainment Awards | Favorite Actor - Action/Science Fiction | Star Wars: Episode I - The Phantom Menace (1999) |
| 2000 | Blockbuster Entertainment Award | Blockbuster Entertainment Awards | Favorite Actor - Horror | The Haunting (1999) |
| 2000 | MTV Movie Award | MTV Movie Awards | Best Fight | Star Wars: Episode I - The Phantom Menace (1999) |
| 2000 | Saturn Award | Academy of Science Fiction, Fantasy & Horror Films, USA | Best Actor | Star Wars: Episode I - The Phantom Menace (1999) |
| 1997 | CFCA Award | Chicago Film Critics Association Awards | Best Actor | Michael Collins (1996) |
| 1997 | OFTA Film Award | Online Film & Television Association | Best Drama Actor | Michael Collins (1996) |
| 1997 | Golden Globe | Golden Globes, USA | Best Performance by an Actor in a Motion Picture - Drama | Michael Collins (1996) |
| 1995 | ALFS Award | London Critics Circle Film Awards | Actor of the Year | Schindler's List (1993) |
| 1994 | Oscar | Academy Awards, USA | Best Actor in a Leading Role | Schindler's List (1993) |
| 1994 | Golden Globe | Golden Globes, USA | Best Performance by an Actor in a Motion Picture - Drama | Schindler's List (1993) |
| 1994 | BAFTA Film Award | BAFTA Awards | Best Actor | Schindler's List (1993) |
| 1991 | Saturn Award | Academy of Science Fiction, Fantasy & Horror Films, USA | Best Actor | Darkman (1990) |
2nd Place Awards
| Year | Award | Ceremony | Nomination | Movie |
| --- | --- | --- | --- | --- |
| 1994 | DFWFCA Award | Dallas-Fort Worth Film Critics Association Awards | Best Actor | Schindler's List (1993) |
Source:
IMDb
,
Wikipedia