• Lil Pump is an American rapper, songwriter, and record producer born in Miami, Florida.
• His net worth is estimated at over $4 million.
• He was introduced to Smokepurpp at the age of 13 and the two collaborated on music.
• His song "Gucci Gang" peaked at number 3 on the Billboard Hot 100 and was certified Platinum.
• He recently changed his Instagram name to Jet Ski, although this is thought to be a joke.
 
Who is Lil Pump?
Gazzy Garcia was born on 17 August 2000, in Miami, Florida USA, and under his adopted stage name o f Lil Pump, is a rapper, songwriter and record producer, perhaps best known for his song "Gucci Gang", which reached the third position on the US Billboard Hot 100, and which was also his first song to gain a platinum certification.
Net worth
So just how rich is Lil Pump as of early 2018? According to authoritative sources, this rapper has net worth of over $4 million, accumulated from his two years-long career in the previously mentioned field.
Family, Background and Ethnicity
Lil Pump was born into a family of Cuban and Mexican ancestry – although his natural hair color is brown, he dyes it pink and green, and he has dark brown eyes. At the age of 13, he was introduced to Omar Pinero, who is better known as Smokepurpp, and the two of them eventually became friends and partners in the music field. Speaking about his education, he was expelled from several district schools, but although subsequently a student of an opportunity high school, ended up expelled from that in the 10th grade for fighting.
The Beginning of the Career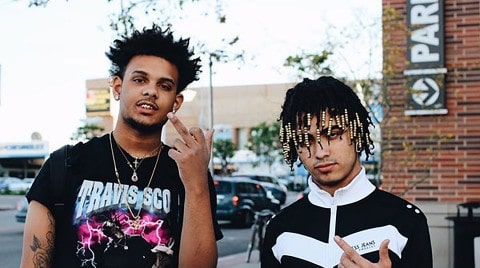 Pump's career was started when his colleague Smokepurpp produced a song and asked him to freestyle over it, and eventually the single day was released in 2016 independently on Soundcloud, one of the world's leading music streaming websites and was his debut single entitled "Lil Pump". He followed by releasing songs such as "Ignorant", "Dang S***", "Elementary" and "Drum$tick", with all reaching over three million streams. Even at this point, the young rapper gained a certain amount of recognition with audiences, and went on to perform at the Rolling Loud Festival.
2017 and Rise to Fame
In early 2017, Lil Pump released two singles – "Boss" and "D Rose" – which were both available on SoundCloud and received a generally positive response from the audience, ultimately collecting a combined number of 70 million streams. Additionally, as "D Rose" achieved commercial success, he released music video for it, produced by Cole Bennett, a Chicago-based artist. The video ended up being released on YouTube in early 2017, and by the end of the year had garnered more than 100 million views. His efforts were recognized with a contract with Warner Bros records in early June 2017, but still under the age of 17, it was voided.
"Gucci Gang"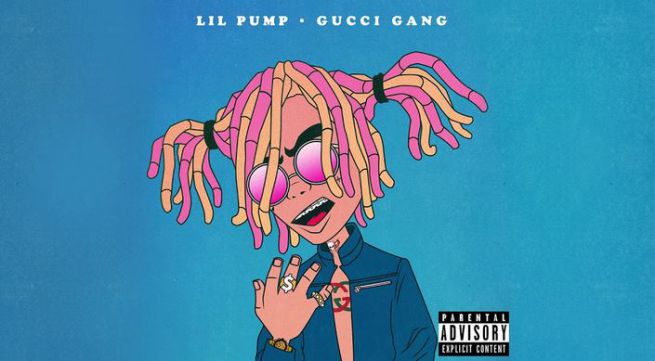 In July 2017, the rapper announced that his debut studio album would hit the market in August of that year, but failed to materialise, but Pump released the song entitled "Gucci Gang", which as of today his most popular song, and a signature sign of the rapper. Despite a negative response from the critics for its repetitive verses, "Gucci Gang" gained a lot of attention, and proved the singer's big breakthrough with the song eventually peaking at number three on the Billboard Hot 100 chart, followed in late 2017 by Lil Pump releasing the music video for it on YouTube. The video has been watched more than 630 million times, which has certainly played a significant role when it comes to his finances, and it was additionally reviewed by several YouTube reaction channels, helping the rapper gain even more popularity.
Debut Album
Eventually, in early October 2017, his debut self-titled studio album was released, featuring 15 songs such as "What U Sayin", "Smoke My Dope", "Back" and "Crazy", several made in collaboration with some of the most prominent rappers in the music world, such as Gucci Mane, 2 Chainz and additionally featuring Smokepurrp. The album was described as "a project that confirms its creator's arrival and his place as one of the leading men in the SoundCloud rap scene" by the XXL, and debuted at number three on the Billboard 200 chart, having sold more than 45,000 copies in the first week of its release. In January 2018, the rapper released the song entitled "I Shyne", made in collaboration with the producer named Carnage. In the following period, rappers such as Gucci Mane and DJ Khaled took an interest in him, but he eventually signed a legal contract with Warner Bros. in March 2018.
Legal Issues
In early 2018, the singer was arrested for discharging a weapon, when, according to his manager, three men made an attempt to break into Lil Pump's home, located in the San Fernando Valley, apparently shooting into the door. Police subsequently found the bullet which may have been fired from inside the home, so as of today, his mother is under investigation for endangering a minor, in addition to having an unsecured firearm in the household.
Lil Pump Relationship Status
According to some sources, Lil Pump is currently dating an internet sensation, Danielle Bregoli, also known as the rapper Bhad Bhabie, and the couple has supposedly been together since the fall of 2017. They additionally shared their photos on a social media, Snapchat.
Social Media
Being active in the entertainment field, Lil Pump is also naturally active on social media, such as Twitter and Instagram, and is followed by an Armyof more than 800,000 people on the former and 10 million people on the latter.
.@LilPump scores second Billboard Hot 100 entry with "Esskeetit" https://t.co/doAKkBY2Z9 pic.twitter.com/RSDLoInxxj

— billboard hip-hop (@billboardhiphop) April 24, 2018
Lil Pump News
As of the most recent past, the rapper cancelled his Spring Fling performance, which was supposed to take place in early April 2018. Additionally, he has recently announced that he would be changing his stage name to Jet Ski, which is now his Instagram name. However, some suppose that this was only a joke.
Source:
IMDb
,
Wikipedia