The American singer-songwriter and multi-instrumentalist, Mark Foster, is perhaps best known for being the lead vocalist of the band, Foster the People. He's also the husband of the award-winning actress, Julia Garner.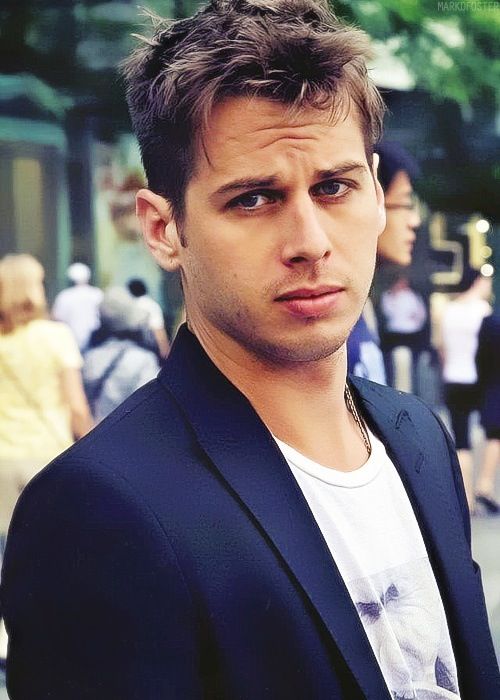 Age, Early Life, and Education Background
Mark Derek Foster hails from Milpitas, California, and was born under the Pisces zodiac sign on 29 February 1984, which makes him 39 years old as of 2023. He is the only child of Kathleen Foster and Daniel Foster and is of English, Welsh, and Irish ancestry. Foster grew up very passionate about music – he played the guitar, piano and drums and also sang Children's Chorus in the renowned Cleveland Orchestra, which is informally known as the 'Big Five.'
Foster was educated at Nordonia High School, which is situated in Macedonia, Ohio. He later relocated to San Fernando Valley, Los Angeles, to begin his career after his matriculation in 2002, where he briefly lived with an uncle.
Career Beginnings
Mark's early years in San Fernando Valley were very difficult. He worked various odd jobs, which included bartending, painting houses, and telemarketing among others to sustain himself financially, as he tried to grow his social network. He previously revealed 'For eight years, I just scraped by as a starving artist delivering pizzas, sleeping on couches, sleeping in my car and all of those things.' When he was 23 years old, Foster was taken on by the record producer and rapper, Dr. Dre, to work with his record label Aftermath Entertainment, but the deal failed to work out, which left him without a solid footing as a solo artist.
After his deal with Aftermath Entertainment fell through, Foster collaborated with the Toques to compose and perform the song "Breakdown" for the 2006 teen comedy-drama movie "Stick It." Thereafter, he was hired by the American comedian, Andrew 'Andy' Roane Dick, to compose scores and songs for television and films over a period of around seven years. He composed the song "The Ballad of Andy," which detailed the life of the comedian. He also produced songs for various music groups including The Rondo Brothers and Frodad while working for Andy.
Acerca del anterior dato curioso:''Ballad Of Andy'', es una canción que cuenta la historia de un Mark solitario y nostálgico antes de Foster The People.Video: Uriel Foster, en Youtube.

Posted by The Foster's on Monday, March 5, 2018
Rise to Prominence and Foster the People
In 2008, Foster secured a job as Mophonics record label's commercial jingle writer. He wrote jingles for various brands including Verizon Communications Inc. and Honey Bunches of Oats. 2009 saw Foster record his first and only solo album, "Solo Songs." He went on to tour Los Angeles performing in solo shows to promote his album. In October 2009, Mark created the three-person indie pop band, Foster and the People which comprised his long-time friend, Cubbie Fink, who joined as a bassist, and Mark Pontius, who played the drums. Foster's friends and fans mistook "Foster and the People" as "Foster the People," which saw him rename it the latter. In September 2010, Foster's band released their first song, "Pumped Up Kicks" which peaked at position three on the Billboard Hot 100 on 10 September 2011 – the song earned the band a Grammy Award for Best Group Performance in early 2012.
On 23 May 2011, Foster the People released its debut studio album, "Torches," which earned them another Grammy Award nomination. One of Mark's main musical influences is the American rock band, The Beach Boys; his band performed with the rock group at the 54th Annual Grammy Awards in February 2012. The band's second album, "Supermodel," which became a hit, was released on 14 March 2014. In 2015, Mark produced the soundtrack for the war-drama film "Little Boy." His band released their third studio album, "Sacred Hearts Club" on 21 July 2017. Two years later, Foster the People recorded the EP "Pick U Up" and on 11 December 2020, they released another EP entitled "In the Darkest of Nights, Let the Birds Sing." 2023 saw Foster write and perform the theme song for the Netflix workplace comedy series "Unstable."
Personal Life
Foster is a married man. He first met his future wife, the American actress, Julia Garner, outside Eccles Theater at Sundance Film Festival in early 2013, but it took several years before the duo began dating and Foster popped the question in May 2019 – their engagement was confirmed by the weekly magazine, "People." Foster and Garner eventually exchanged vows in a ceremony that was held at New York City Hall on 27 December 2019. Foster is ten years older than his wife; the couple hasn't welcomed any children as of 2023.
Did you know Mark Foster @MisterSmims @fosterthepeople brought his chops to #90sMusic too? Busting stabs in studio!! pic.twitter.com/Juw2EZHUti

— Kimbra (@kimbramusic) May 8, 2014
During his early days in Los Angeles, California, Mark had a drug problem. He revealed during an interview, 'It got pretty dark. My friends thought I was going to die. I was blind to it. When I was 19 years old, it got to a point where I said, "Enough is enough"… I saw that time was just passing me by. I wasn't being productive.' Mark's then-roommate, the actor and singer Brad Renfro also had a serious drug problem, and he sadly succumbed to a drug overdose in 2008. Mark's song, "Downtown," reflects on Renfro's life and death.
Height, Weight, and Physical Appearance
Foster is of White ethnicity and has a set of blue eyes and light brown hair. He's 5ft 9ins (1.75m) tall and weighs approximately 155lbs (70kgs). He has inked several tattoos on his body, which include three red stars on one of his arms, a shamrock on his shoulder, and boxing gloves – he inked the latter in honor of his grandfather, who was a boxer.
Net Worth
Mark's successful music career has seen him become famous and wealthy; he's accumulated a net worth of around $10 million as of 2023. In 2013, the musician bought a house from the famed actor, Maurice Benard – the property was situated at Hollywood Hills and was valued at $2.1 million. Foster's wife, Garner's worth is approximately $3 million.
Who Is Mark Foster's Wife, Julia Garner?
Julia Garner is a native of The Bronx, New York City, who was born under the Aquarius zodiac sign on 1 February 1994, which makes her 29 years old as of 2023. She is the daughter of the American art teacher and painter, Thomas Garner, and the Israeli psychologist, Tami Gingold, who was a successful comedian and actress in her native country. Julia, who is Jewish, has an older sister, Anna Garner, who followed in her father's footsteps to become an artist. She attended Eagle Hill School, which is situated in Greenwich, Connecticut, and is also an alumnus of Indiana University.
Garner is perhaps best known for starring in the Netflix drama TV series "Ozark" from 2017 to 2022, which brought her three Primetime Emmy Awards in the categories of Outstanding Supporting Actress in a Drama Series and a Golden Globe Award. The actress has also starred in numerous films, including the 2015 comedy-drama "Grandma" and the 2019 drama "The Assistant," which was written, directed, and produced by Kitty Green. She has also appeared in the psychological thriller-drama movie "Martha Marcy May Marlene" in 2011, and "Sin City: A Dame to Kill For" in 2014. For her outstanding performances, Garner has been nominated for over 40 awards and has won nine.