• Megyn Kelly is an American political commentator, journalist and former corporate defense attorney.
• She has an estimated net worth of $15 million, and earns at least $6 million a year from her contract with NBC.
• She studied political science at Syracuse University, and law at Albany Law School.
• She is currently hosting two TV shows on NBC; "Sunday Night with Megyn Kelly" and "Megyn Kelly Today".
• She has received multiple awards, written an autobiography and identifies as an independent voter.

Known for movies
Short Info
| | |
| --- | --- |
| Net Worth | $ 15 million |
| Date Of Birth | November 18, 1970 |
| Spouse | Douglas Brunt, Daniel Kendall |
| Fact | Gave birth to her 1st child at age 38, son Edward Yates Brunt, on September 25, 2009. Child's father is her 2nd husband, Douglas Brunt. |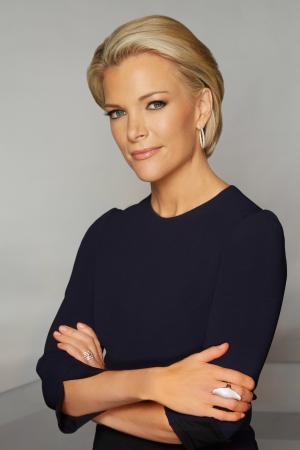 Who is Megyn Kelly from NBC News?
Megyn Marie Kelly was born on 18 November 1970, in Champaign, Illinois USA, and is a political commentator, journalist, and former corporate defense attorney, now best known for her morning show entitled "Megyn Kelly Today", which is aired on the NBC network, having previously been a news anchor for Fox News. She's been known to host other high profile news shows, including "The Kelly File" and "Sunday Night with Megyn Kelly".
Wealth in Journalism
How rich is Megyn Kelly? As of early-2018, sources estimate a net worth that is at $15 million, mostly earned through a successful career in journalism. Currently she is reported to earn at least $6 million a year as a part of her contract with NBC. She has also been featured in several publications, and as she continues her career, it is expected that her wealth will also continue to increase.
Flourishing in a Career in News
Megyn attended Bethlehem Central High School after her family moved to Albany, New York State. After matriculating, she attended Syracuse University where she would complete a degree in political science in 1992. After graduating, she pursued a law degree from Albany Law School, and got her degree in 1995. Before finding work as a journalist, she worked as an associate of the law firm Bickel & Brewer LLP, and during her time there, she wrote an article called "The Conflicting Roles of Lawyer as Director". She then worked for Jones Day, staying with the company for nine years.
https://www.instagram.com/p/Bhtvjk5D6oT/?hl=en&taken-by=megyntoday
In 2003, she moved to Washington DC, where she pursued a journalism career, initially working for WJLA-TV as a general assignment reporter, covering local and national events. She covered several high profile news events, including the 2004 presidential election, and the retirement of Justice Sandra Day O'Connor. After her run with WJLA, she applied for a job with Fox News in 2004 and was hired. She initially contributed legal segments as a part of "Special Report with Brit Hue", in which she had her own segment entitled "Kelly's Court'. She also had a segment with "The O'Reilly Factor" leading her to eventually have her own show entitled "America Live".
https://www.instagram.com/p/Bho1OOwD3ve/?hl=en&taken-by=megyntoday

She continued working for Fox over the next few years, and it would significantly increase her net worth. She covered the 2012 United States presidential election, then the following year left as the host of "America Live" when going on maternity leave. She later returned to host a new program entitled "The Kelly File". In 2015, she did a high profile interview of Jim Bob Duggar and Michelle Duggar from "19 Kids and Counting", after reports were released that their son allegedly molested five girls in 2002. During the same year, she was a part of the Republican Party presidential debate, in which she was criticized as being biased by then presidential candidate Donald Trump. In 2016, it was then announced that she would be hosting a one hour prime time special, in which she would do interviews with various celebrities. Later in the year, she confirmed allegations that she was subjected to harassment by Fox News CEO Roger Ailes, and then decided to actively pursue a career in another news network since her contract was nearing expiration.

In 2017, she accepted a contract with NBC News, which would include her own daytime program and a Sunday night news show, so she aired her last episode of "The Kelly File" and then started working with NBC. A few months later she premiered both "Sunday Night with Megyn Kelly' and "Megyn Kelly Today", significantly lifting her net worth.
Who is Megny Kelly's Husband?
In 2001, she married anesthetist Daniel Kendall but their marriage ended in divorce five years later. In 2008 she married then president and CEO of the cybersecurity firm Authentium, Douglas Brunt. Douglas would later become a novelist and full time writer, creating a couple of New York Times Bestsellers. They now have three children together.
https://www.instagram.com/p/Bbmnb3ijsAa/?hl=en&taken-by=megyntoday
Awards, Accolades, and Other Endeavors
For her work, Megyn has received an award from Childhelp thanks to her coverage of the subject of child abuse. She was listed as a part of Time's 100 most influential people in 2014. The following year, she was inducted to her alma mater's Hall of Fame, and she also appeared on the cover of an issue of Vanity Fair in 2016. During the same year, she was an honoree at an event of Variety, thanks to her addressing child abuse.
According to reports, she identifies as an independent and has voted for both Republicans and Democrats. She stated on her show that she is a lifelong Catholic. Kelly has also written an autobiography entitled "Settle for More", produced in an agreement with publisher HarperCollins in a deal reported at $10 million – no doubt that her net worth is still rising.
General Info
| | |
| --- | --- |
| Full Name | Megyn Kelly |
| Net Worth | $ 15 million |
| Date Of Birth | November 18, 1970 |
| Height | 1.68 m, 1.68 m |
| Profession | Journalist, Presenter, Lawyer, Commentator |
| Education | Albany Law School, Syracuse University |
| Nationality | American |
Family
| | |
| --- | --- |
| Spouse | Douglas Brunt, Daniel Kendall |
| Children | Yardley Evans Brunt, Thatcher Bray Brunt, Edward Yates Brunt |
| Parents | Linda Kelly, Edward Kelly |
| Siblings | Pete Kelly |
Accomplishments
| | |
| --- | --- |
| TV Shows | The Kelly File, America Live with Megyn Kelly, America's Election Headquarters, Megyn Kelly Presents |
Social profile links
Quotes
| # | Quote |
| --- | --- |
| 1 | [on feminism] It's standing shoulder to shoulder with my sisters on the truth of who we are, which is a force to be reckoned with. My own personal philosophy means showing rather than telling. And, as Steve Martin put it, being so good that they can't ignore us. |
| 2 | [When asked her favorite TV show] Downton Abbey (2010). My *favorite* favorite is Pride and Prejudice (1995). The BBC version, with Colin Firth. |
Facts
| # | Fact |
| --- | --- |
| 1 | Her grandmother, Nana, passed away at age 101 [October 28, 2016]. |
| 2 | Cites Oprah Winfrey as a major role model. |
| 3 | Her grandmother, Nana, turned 99 on October 1, 2014. |
| 4 | One of Time Magazine's 100 Most Influential People in the World. [April 2014]. |
| 5 | Gave birth to her 3rd child at age 42, son Thatcher Bray Brunt, on July 23, 2013, weighing in at 8 lbs 2 oz. Child's father is her 2nd husband, Douglas Brunt. |
| 6 | Gave birth to her 2nd child at age 40, daughter Yardley Evans Brunt, on April 14, 2011. Child's father is her 2nd husband, Douglas Brunt. |
| 7 | Gave birth to her 1st child at age 38, son Edward Yates Brunt, on September 25, 2009. Child's father is her 2nd husband, Douglas Brunt. |
| 8 | Her grandmother, Nana, turned 97 on October 1, 2012. |
| 9 | Her sister is a single mother of three. |
| 10 | She has Italian (from her maternal grandfather), Irish, German, and Austrian ancestry. |
| 11 | Her first husband, Daniel Ronald Kendall, was a doctor. He is partners with Dr. Doug Wisor. |
| 12 | Megyn was an aerobics instructor for ten years, starting at age 16. |
| 13 | Played the clarinet from the fifth-ninth grade. |
| 14 | Loves the movie Titanic (1997). |
| 15 | Hometown is Albany, New York. Her mother, chief of nursing at the Albany V.A., still lives there. |
| 16 | Joined the Fox News Channel (FNC) in 2004. First on-air appearance was September 9, 2004. |
| 17 | Had a childhood crush on John Travolta. She has an admirer in John Mayer [January, 2009]. |
| 18 | Has two dogs (shin tze): Bailey and Boshsha. |
| 19 | Has a stepfather. Her father died of a heart attack when she was 15. |
| 20 | Older brother, Pete Kelly, lives in Atlanta. He is a Virgo. |
| 21 | Husband Douglas Brunt is president of "Authentium", which develops anti-virus software for banks, Internet service providers, and portal operators. |
| 22 | A member of Delta Delta Delta sorority. |
| 23 | Grew up near Syracuse, New York. |
| 24 | Graduate of Syracuse University with a Bachelor of Arts degree in political science. |
| 25 | Received, in 1995, a J.D. from Albany Law School, where she served as editor of the Albany Law Review. |
Movies
Producer
| Title | Year | Status | Character |
| --- | --- | --- | --- |
| Embeds | 2017 | TV Series executive producer - 6 episodes | |
Self
| Title | Year | Status | Character |
| --- | --- | --- | --- |
| The Kelly File | 2013-2017 | TV Series | Herself - Hostess / Herself - At Women in Entertainment Event / Herself - On Book Tour: The Villages, FL |
| Extra | 2016-2017 | TV Series | Herself |
| Access Hollywood | 2016-2017 | TV Series | Herself / Herself - Author, Settle for More |
| From: Manzanar To the Divided States of America | 2017 | Documentary short | Herself |
| Today | 2016 | TV Series | Herself / Herself - Guest |
| The Dr. Oz Show | 2016 | TV Series | Herself |
| Media Buzz | 2013-2016 | TV Series | Herself - Hostess, The Kelly File / Herself - Fox News Debate Moderator |
| The Tonight Show Starring Jimmy Fallon | 2016 | TV Series | Herself / Herself - Author, Settle for More |
| Fox and Friends | 2012-2016 | TV Series | Herself / Herself - Hostess, The Kelly File / Herself - Author, Settle for More |
| The Five | 2013-2016 | TV Series | Herself - Hostess, The Kelly File / Herself |
| The View | 2007-2016 | TV Series | Herself - Author, Settle for More / Herself |
| Tucker Carlson Tonight | 2016 | TV Series | Herself - Author, Settle for More |
| CBS This Morning | 2016 | TV Series | Herself - Author, Settle for More |
| Dr. Phil | 2016 | TV Series | Herself |
| Good Morning America | 2016 | TV Series | Herself - Guest |
| Live with Kelly and Michael | 2016 | TV Series | Herself - Guest Co-Hostess / Herself - Guest |
| America's Election HQ | 2013-2016 | TV Series | Herself - Co-Hostess |
| Special Report with Bret Baier | 2016 | TV Series | Herself - Co-Anchor |
| The Circus: Inside the Greatest Political Show on Earth | 2016 | TV Series documentary | Herself - Hostess, The Kelly File |
| One Nation Under Trump | 2016 | Documentary | Herself |
| The Insider | 2016 | TV Series | Herself |
| Access Hollywood Live | 2016 | TV Series | Herself |
| Entertainment Tonight | 2014-2016 | TV Series | Herself / Herself - Hostess, The Kelly File |
| Megyn Kelly Presents | 2016 | TV Special | Herself - Hostess |
| Outnumbered | 2016 | TV Series | Herself - Guest Co-Hostess |
| The Late Show with Stephen Colbert | 2016 | TV Series | Herself |
| Inside Edition | 2016 | TV Series documentary | Herself |
| CBS News Sunday Morning | 2016 | TV Series | Herself - Hostess, The Kelly File |
| Fox News Debate | 2016 | TV Special | Herself |
| The Honors: A Salute to American Heroes | 2015 | TV Movie documentary | Herself |
| Charlie Rose | 2015 | TV Series | Herself |
| The Greg Gutfeld Show | 2015 | TV Series | Herself - Hostess, The Kelly File |
| The O'Reilly Factor | 2007-2015 | TV Series | Herself / Herself (segment "The Kelly File") / Herself (segment "Is It Legal?") / ... |
| Jimmy Kimmel Live! | 2014 | TV Series | Herself - Guest |
| The Honors: A Salute to American Heroes | 2014 | TV Movie documentary | Herself |
| Fox News Sunday | 2014 | TV Series | Herself - Panelist |
| Late Night with Seth Meyers | 2014 | TV Series | Herself |
| Varney & Company | 2014 | TV Series | Herself |
| Fox News | 2013 | TV Series | Herself |
| The Tonight Show with Jay Leno | 2013 | TV Series | Herself |
| Imus in the Morning | 2013 | TV Series | Herself |
| America Live | 2010-2013 | TV Series | Herself - Anchor / Herself - Hostess / Herself - Host / ... |
| Stossel | 2013 | TV Series | Herself |
| America's Newsroom | 2007-2013 | TV Series | Herself / Herself - Co-Host |
| All-American New Year's Eve 2013 | 2012 | TV Special | Herself - Co-Hostess |
| All American New Year 2012 | 2011 | TV Special | Herself - Co-Hostess |
| Republican Presidential Debate | 2011 | TV Special | Herself |
| Paradise Lost 3: Purgatory | 2011 | Documentary | Herself (uncredited) |
| All American New Year 2011 | 2010 | TV Movie | Herself - Co-Hostess |
| Hannity | 2009-2010 | TV Series | Herself |
| All American New Year's Eve 2010 | 2009 | TV Movie | Herself - Co-Hostess |
| Glenn Beck | 2009 | TV Series | Herself |
| U Party 2009 | 2008 | TV Movie | Herself |
| U Party with Fox News 2008 | 2007 | TV Movie | Herself |
| Your World w/ Neil Cavuto | 2006 | TV Series | Herself |
Archive Footage
| Title | Year | Status | Character |
| --- | --- | --- | --- |
| Extra | 2015-2017 | TV Series | Herself / Herself - Hostess, The Kelly File |
| Entertainment Tonight | 2015-2017 | TV Series | Herself / Herself - Hostess, The Kelly File |
| Inside Edition | 2014-2017 | TV Series documentary | Herself - Hostess, The Kelly File / Herself / Herself - Fox News |
| The Insider | 2014-2017 | TV Series | Herself |
| Media Buzz | 2014-2017 | TV Series | Herself - Hostess, The Kelly File / Herself |
| Access Hollywood | 2016-2017 | TV Series | Herself |
| The Drunken Peasants | 2015-2017 | TV Series | Herself |
| Really Graceful | 2016 | TV Series | Herself |
| Rich Hall's Presidential Grudge Match | 2016 | TV Movie documentary | Herself |
| Last Week Tonight with John Oliver | 2016 | TV Series | Herself |
| Entities: The Unveiling | 2016 | Video documentary | Herself |
| Fox Files | 2016 | TV Series | Herself |
| Fox News Reporting | 2016 | TV Series documentary | Herself |
| The Tonight Show Starring Jimmy Fallon | 2016 | TV Series | Herself - Election Coverage |
| The Mad World of Donald Trump | 2016 | TV Movie documentary | Herself |
| Who Is Donald Trump? | 2015 | TV Movie documentary | Herself |
| The Making of Trump | 2015 | TV Movie documentary | Herself |
| The Greg Gutfeld Show | 2015 | TV Series | Herself - Hostess, The Kelly File / Herself - Fox News Debate Moderator |
| Late Night with Seth Meyers | 2015 | TV Series | Herself - Presidential Debate Moderator |
| The O'Reilly Factor | 2015 | TV Series | Herself - Hostess, The Kelly File |
| Stossel | 2015 | TV Series | Herself - Hostess, The Kelly File |
| Keep the Clubs Swingin' | 2014 | Short | Herself |
| We Need to Talk About Sandy Hook | 2014 | Documentary | Herself (uncredited) |
| Huckabee | 2014 | TV Series | Herself - Hostess, The Kelly File |
| Facebook Debates, Retweets, and My Opinion: Does the Bible Have a Place in the Marketplace of Ideas? | 2013 | TV Movie | Herself |
| The Tonight Show with Jay Leno | 2012 | TV Series | Herself |
| The Colbert Report | 2011 | TV Series | Herself |
Source:
IMDb
,
Wikipedia