Kelly Piquet is a Brazilian model, but possibly best known for being the daughter of former Formula One champion Nelson Piquet, and for her high-profile relationship with current Formula One World Champion Max Verstappen.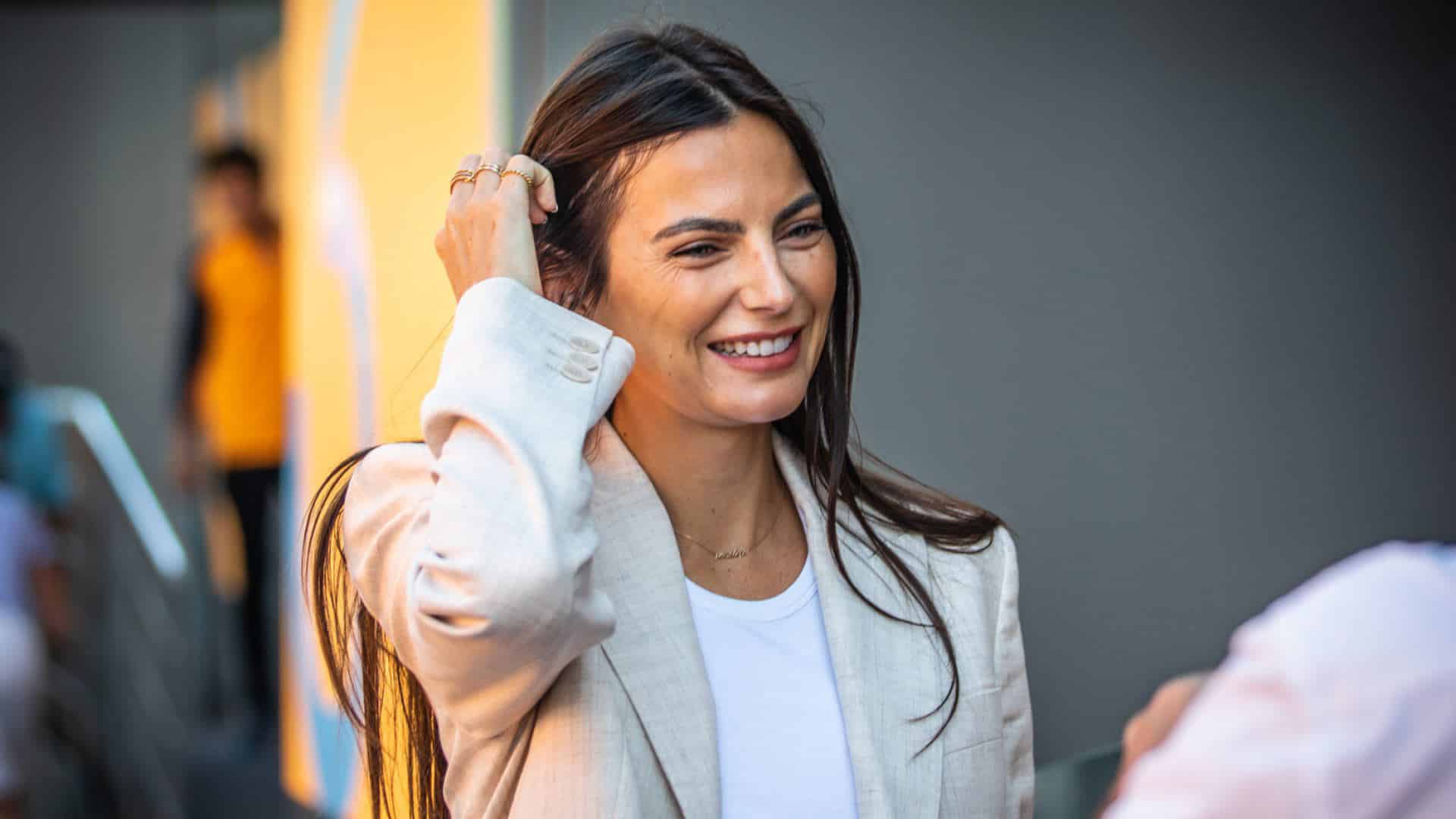 Wiki: Age, Childhood, and Education
Kelly Tamsma Piquet Souto Maior was born on 7 December 1988 in Homburg, Germany; her mother is Sylvia Tamsma, who was a Dutch model. Kelly grew up in the south of France, and lived there until she was 12 years old when the family moved to Brazil. Nevertheless, three years later Kelly returned to France, where she spent another year. She then went to a boarding school in England. At 17 years old, Kelly returned to Brazil, where she attended high school, but eventually ended up in the US, enrolling at Marymount Manhattan College in New York majoring in International Relations, with a focus on politics and economics.
Career
During college, Kelly Piquet started her fashion career through an internship, then decided to stick with it, and ventured into roles such as a stylist assistant at Vogue Latin America and a buyer at Bergdorf Goodman. She also followed her mom's footsteps in modeling, collaborating with brands such as Pepe Jeans, PatBo, and Louis Vuitton. Kelly appeared on the catwalk for fashion shows, and posed for campaigns by PatBO and Lucas Boccalão.
In April 2015, her career took an intriguing turn as she became responsible for handling the social media coverage of Formula E, a unique motorsport platform that emphasizes sustainability and innovation. This was an opportunity for her to blend her diverse skills and her interest in motorsports on a global scale.
Philanthropy
Beyond her roles in fashion and public relations, Kelly Piquet has also demonstrated a strong commitment to philanthropic endeavors. Her involvement spans various charitable causes, reflecting her dedication to making a positive impact on society.
One of her notable roles is as a spokesperson for the Nelson Piquet Institute, a foundation with a mission to offer educational opportunities to underprivileged children in Brazil. By aligning herself with this institute, Piquet leverages her platform to contribute to improving young lives, emphasizing the significance of education and empowerment.
Additionally, Piquet supports the Make-A-Wish Foundation, an organization dedicated to granting wishes to children with critical illnesses. Her involvement underscores her empathy and desire to bring joy and hope to children facing challenging circumstances, amplifying their moments of happiness.
Furthermore, Piquet supports the Starlight Children's Foundation, a charity that aims to brighten the lives of seriously ill children and their families through various programs and initiatives. By dedicating her time and resources to this cause, she contributes to creating positive experiences and fostering a sense of community among those dealing with health challenges.
Net Worth
According to authoritative sources, Kelly Piquet's net worth is estimated at $5 million, as of mid-2023.
Relationship with Daniil Kvyat
Before she became known for her romance with Max, Kelly dated another Formula One racer, Daniil Kvyat. The rumors of their romance began circulating around the paddock in 2017, and soon all was confirmed. Their romance blossomed, and although they didn't marry, the couple welcomed a daughter in 2019.
Unfortunately, instead of strengthening their relationship, the new situation steered them away from one another, and they quickly broke up. Kvyat later blamed Verstappen for his break-up from Kelly.
Kelly Piquet and Max Verstappen Relationship Timeline
Max Verstappen and Kelly Piquet first met in Monaco in 2016, when they had dinner with Kelly's brother Nelson Jr. They didn't start dating until 2020, after Kelly's split from Daniil Kvyat.
The couple made their romance Instagram official on 1 January 2021, when Max shared a photo of the twosome getting cozy on New Year's Day. They've been very public about their relationship ever since, often posting photos and videos of themselves together on social media.
In December 2021, Max won his first Formula 1 championship, and Kelly was there to celebrate with him, and she was seen wearing his championship ring.
The couple has faced some challenges in their relationship, including Kelly's father, Nelson Piquet, using a racial slur to describe Lewis Hamilton. Max publicly condemned her father's comments, and Kelly said that she was "deeply sorry" for the pain that her father's words had caused.
Despite these challenges, Max and Kelly seem very happy together. They are often seen together at Formula 1 races, and they seem to be very supportive of each other.
She visits races whenever she has time but always cheers for Max. The couple isn't married, and they don't have children together. They share a love of animals. Both Max and Kelly are vegans, and they are both passionate about animal welfare. The couple has two cats.
Appearance and Body Measurements
Kelly Piquet has dark brown hair and blue eyes. She stands at a height of 5ft 5ins (1.64m), weighs approximately 120lbs (54kgs), with vital statistics of 31-24-34, and bra size 36B.