• Pakalu Papito is a fake personality and entertainment Twitter account that posts memes and jokes.
• The person behind the account is unknown and no reliable information is available.
• The account went viral on Twitter, but was later suspended due to inappropriate content.
• Content was then transferred to Instagram, where the account has over 1.2 million subscribers.
• There is no information on the net worth of the person or people behind the account.
 
Pakalu Papito is said to be a fake personality and an entertainment Twitter account, which posts various memes and jokes on multiple topics, but mainly on relationships and self-pity. Let's find out more about the person or even people who stand behind the account, which has accumulated more than 1.2 million subscribers on Instagram, but has been suspended by Twitter and Facebook for inappropriate jokes.
Early life, education and family
Nothing at all is known for sure about the person behind the account of Pakalu Papito. The creator of the profile wrote that his character Pakalu Papito works in an IT company in Minneapolis, Minnesota, but comes from India, as the profile has a picture of an Indian man as the avatar. Whether it is a witty Indian man sitting in front of the monitor and writing slippery jokes, or it's a whole team of writers who generate comic content for the page – no one can be sure. Nevertheless, there is no relevant and reliable information about the real origin of Pakalu Papito, his family, educational background and any other things related to his (or her?) private life. The information in the initial Twitter account (now suspended) said Pakalu Papito was born on 22 October 1968 in India.
Internet sensation
The start of the journey
The legend of the Pakalu Papito tells a story of an Indian middle-aged man who works in IT as a support specialist. Some sources later said he was an Indian convenience store owner, but nothing was quite reliable. He was said to have only a laptop and a camel as his possessions. He was also said to have a bet with his friends that he would reach more than 5,000 followers on his Twitter account. He won the bet and his friends had to give him $10,000 which he allegedly invested in a gas station.
https://twitter.com/pakalupapitow/status/1106121569355522048
The Twitter account entitled "Pakalu Papito" was launched on 12 July 2013, and the first post said: 'hello twiter i am single'. His comic tweets went viral, and it took him only two years to gain over 730,000 followers. Whoever stood behind the Pakalu Papito Twitter account created similar pages on other social media platforms, and posted the same jokes and memes there. Thus, a Facebook profile entitled "Pakalu Papito" was created on 2 September 2013, and within a couple of years the page achieved over 475,000 likes.
The transition to Instagram after Twitter suspension
Though Pakalu Papito was often called "the comedian who ruled Twitter", there always were some readers of the social media platform, who didn't like his jokes. Though it was obvious that there is no any real person standing behind the account, and it was most likely a team of writers, more and more people accused Pakalu Papito in aggressive, abusive and dirty jokes, alerting the system about the inappropriate content in his tweets.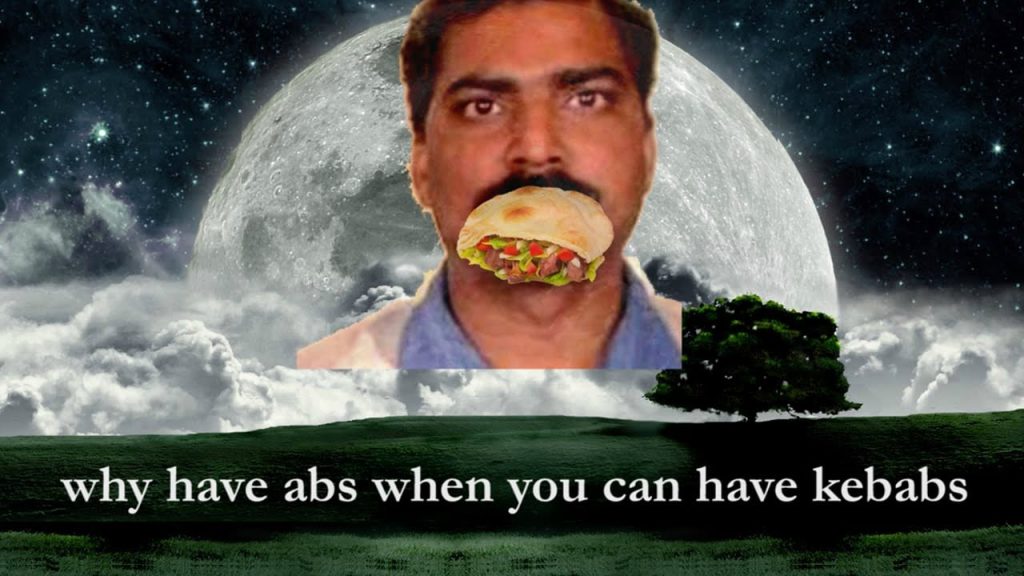 By the end of 2018, Pakalu Papito's Twitter account gained over 2.13 million followers, but it didn't stop Twitter authorities from suspending the profile. Some people tried to create alternative pages to save the content and to attract the readers to fake pages, but the creators of the Pakalu Papito's page transferred the content to Instagram. As for now, there is an account there entitled "Pakalu Papito Camel", which has over 1.2 million subscribers. The only difference between this profile and the one that earlier existed on Twitter is that now the profile on Instagram is closed to random readers, and one has to send a request to be able to see the content. The jokes and memes that are posted there seem not to change a lot, they are still the same ironic, sarcastic and even self-loathing: 'if you can't handle me at my worst then leave, because i dont have a best im always awful', says one of Pakalu Papito's posts.
As Pakalu Papito is for sure a fake person, and there's little chance that he could fight for the copyright, a lot of so-called "fan pages" were created on various social media platforms, which copy the content of Pakalu Papito's profile. One can find a lot of pages with similar posts on Facebook, Tumblr, YouTube, etc. However, none of Pakalu Papito's team ever confirmed they were involved in those pages, having only one active account at a time on each social media platform. Thus, on 4 May 2015 a Tumblr blog of Pakalu Papito was launched, which in fact reposted the publications which were added to Pakalu Papito's Twitter news feed. On 11 May 2015 a blog on Singapore Tumblr discovered the similarity between the tweets of Pakalu Papito and a Facebook user Lee Nova.
https://www.facebook.com/photo.php?fbid=1679813842280924&set=a.1383361101926201&type=3&theater
A bit later one could find the link to Lee Nova's profile (which is followed by over 37,000 people) in the description of Pakalu Papito's Facebook profile. However, Facebook suspended Pakalu Papito's page several months ago for the same reasons as Twitter did – aggressive, abusive and inappropriate content with frequent cases of racist jokes.
As for now, there is a new page entitled "Pakalu Papito" on Twitter and it looks like an alternative account of the same team who created the initial profile. At the moment it has over 39,000 subscribers, and new posts are tweeted daily or even twice a day in the same ironic, sarcastic and pathetic manner.
Urban Dictionary entry for "Pakalu Papito"
On 5 October 2015 the legendary source Urban Dictionary, which gathers all modern slang expressions and words from its users, submitted an entry for the word combination "pakulu papito", with the definition: 'Doing a "Pakulu Papito" is the act of crashing a camel into a bridge, and not caring about the consequences derived from the act in any way, besides feeling a strong satisfaction from doing so'. Another definition in the same dictionary says that "Pakulu Papito" stands for "God himself". Though it is obvious all those descriptions look like a joke from the Internet phenomenon fans, it provides an understanding of the influence level Pakalu Papito's profile made on the Internet community in general.
Personal life
Though nothing is known for sure about the personal life of the person (or people) who stands behind the Pakalu Papito's profile, the number of jokes and memes about the difficulties of the personal life of the character is outstanding. The posts about relationships gain tons of likes and are shared a lot, among them such ironic quotes as: 'relationship status: maybe one day'; 'if you cant handle me at my worst then leave, because i dont have a best im always awful' and 'u wanna date me???? well get in line'.
Appearance and other interesting facts
The avatar of Pakalu Papito's profile is unaltered. It's always one and the same picture of an Indian man of about 50 years old, with black hair, brown eyes, thick moustache and very tanned skin. His posts lack proper punctuation and the spelling of most of the words leaves much to be desired, but in fact it's a stereotype of a person who comes from India who most likely doesn't know English on a good level. The legend also says that Pakalu Papito is 5ft 7ins (1.73) tall and weighs around 149lbs (68kgs), however, it's only a legend and probably has nothing to do with the real vital statistics of the people standing behind the fake profile.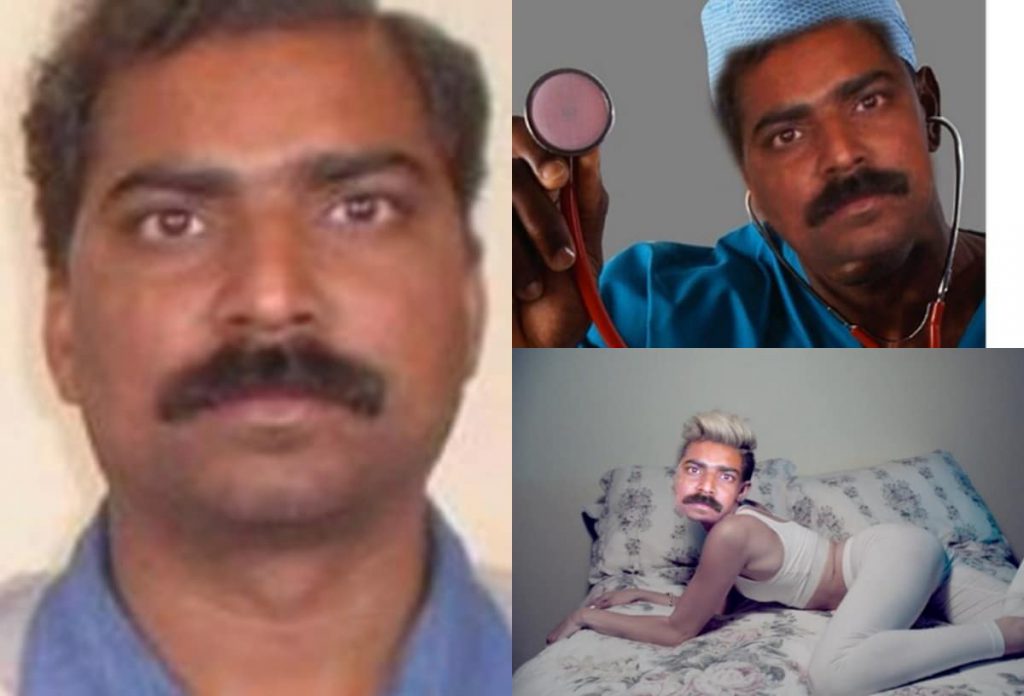 Net worth
Since the initial Pakalu Papito profile on Twitter was suspended, the team of its creator lost the whole fan base they gathered from 2013. However, they seem to be rebuilding it on Instagram at the moment, gaining more and more subscribers there. No authoritative sources can give any proper information about the current net worth of Pakalu Papito's account creators, as the profile itself is closed from a random reader and asks for a request for subscription.