• Pearl Mackie is an actress of West Indian and English descent
• She was raised in Brixton, London and graduated from the University of Bristol and Bristol Old Vic Theatre School
• Her breakthrough role came in 2016 as Bill Potts in the world-famous BBC series "Doctor Who"
• Her net worth is estimated to be close to $1 million
• She is active on various social media networks, with her Instagram having over 85,000 followers
 
Who is Pearl Mackie?
Born under the sign of Gemini on the 29th of May 1987, in Brixton, London, England, Pearl Mackie is a 31-year-old dancer and singer, but primarily an actress, of West Indian and English descent. She is perhaps best known to the world for her significant presence on the TV screen as the new Doctor's companion Bill Potts in the latest season of the BBC series that has been running since 1963, entitled "Doctor Who." She has also had a number of other roles in both films and TV shows throughout her often lucrative acting career since 2010.
Early Life: Growing up in Brixton
Mackie was raised an only child in her birthplace by her West Indian father and her English mother, of unknown names and professions. Additionally, her grandfather is Philip Mackie, the writer of the screenplay for the biographical film entitled "The Naked Civil Servant" from 1975, but who died 18 months prior to her birth. In an interview in October 2016, Pearl stated that she had the desire to be an actress from the age of five, but she said that at that time 'I didn't see many people who looked like me on TV. There were hardly any strong black women.' She also revealed that her earliest role models were all 'tough women, not afraid to be vulnerable', and included Aretha Franklin, Ella Fitzgerald, Nina Simone, Beyonc
é
and Tina Turner – she added: 'They made me feel someone like me could do that.' As for her education, she attended an unspecified high school, from where she is thought to have matriculated in 2005. Subsequently, she studied drama at the University of Bristol, from where she graduated with a Bachelor of Arts degree, then in 2010 she also graduated from the Bristol Old Vic Theatre School. Lastly, she is fluent in English, French and Spanish.
#TBT Baby Pearlie! For Universal Children's Day I'm supporting @theirworld #5for5 campaign about the early years. https://t.co/X4Q3mce8FX pic.twitter.com/UchsvABYYT

— Pearl Mackie (@Pearlie_mack) November 17, 2016
Career: From Plays to the Big Screen
Mackie first starred in various local plays, subsequently even earning a nomination for the BBC Carleton Hobbs Award for her performance in the school play entitled "Noughts & Crosses." However, her career experienced rapid development after she obtained her first role on TV in 2013, in a supporting role alongside Martin Freeman, Morwenna Banks, Matt Berry and Maxine Peake in the comedy musical entitled "Svengali".
In 2014 she starred in a short video, but the more significant role from that year was as Anne-Marie Frasier in an episode of the British soap opera entitled "Doctors", which marked her TV series debut. Her real breakthrough came in 2016, when she was featured as Bill Potts, the new companion of the Doctor in the world-famous BBC series entitled "Doctor Who", in which she remained for 14 episodes until 2017. She is currently involved in two episodes of the brand-new TV series entitled "Gods of Medicine", which is yet to be broadcast. That said, a few more contributions to her fame include her appearances as herself, specifically in four TV series, two of which occurred in 2017, while the other two took place this year.
Love Life: Is She Gay?
As for Pearl's romantic involvements, it is unknown whether she has had a boyfriend or an affair, since she has chosen to keep the public in the dark on this matter. However, there have been inconsistencies here and there regarding her sexuality, thanks to the fact that the character she portrayed in "Doctor Who" is a lesbian. When interviewed about this, she said: 'I mean, there's so many elements to Bill, there's so much to dive into as an actor, that her sexuality is quite far down the list of things that I've thought about. For me, I think representation is really important. You know, it's 2017, so it's about time for a gay main companion, really.' In other words, Pearl doesn't seem to be pro- nor anti-gay, and it doesn't look like the sexuality of her character has anything to do with her own. According to her words, or the lack of thereof, she is currently single.
Happy Doctor Who day! Loved this cast, can't wait to spook you all out with this episode… pic.twitter.com/ewB60qSVp8

— Pearl Mackie (@Pearlie_mack) May 6, 2017
Facts About Pearl Mackie
Aside from being an actress, she is also an experienced dancer and singer, while she has some knowledge when it comes to tutoring, since she was earlier employed as an acting tutor for minors. Additionally, she appeared in a music video by Years & Years, entitled "Real" in 2015.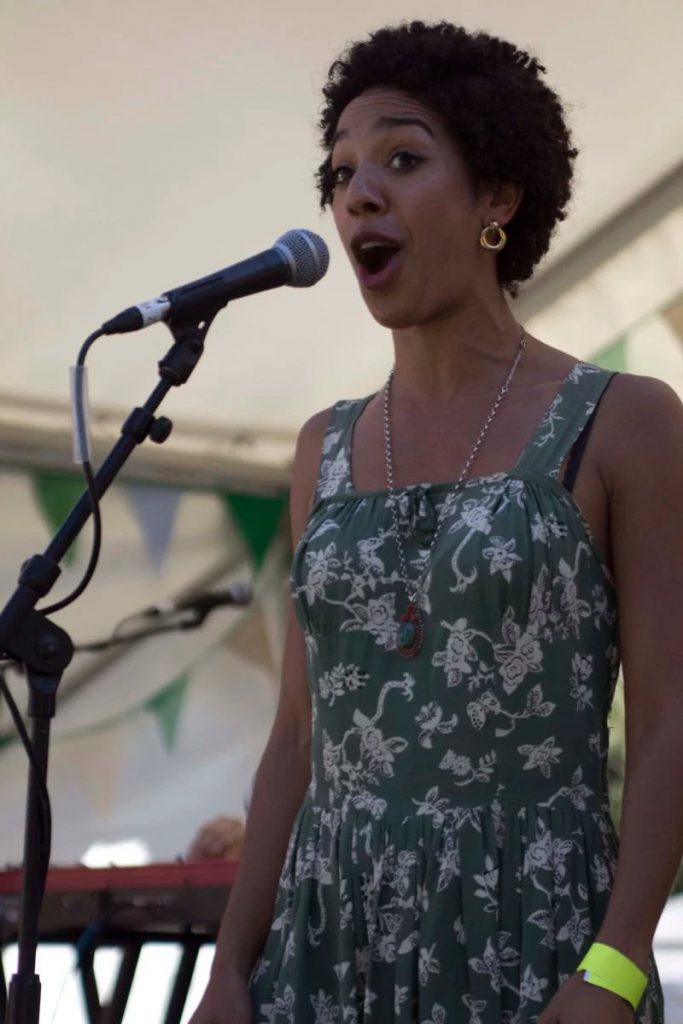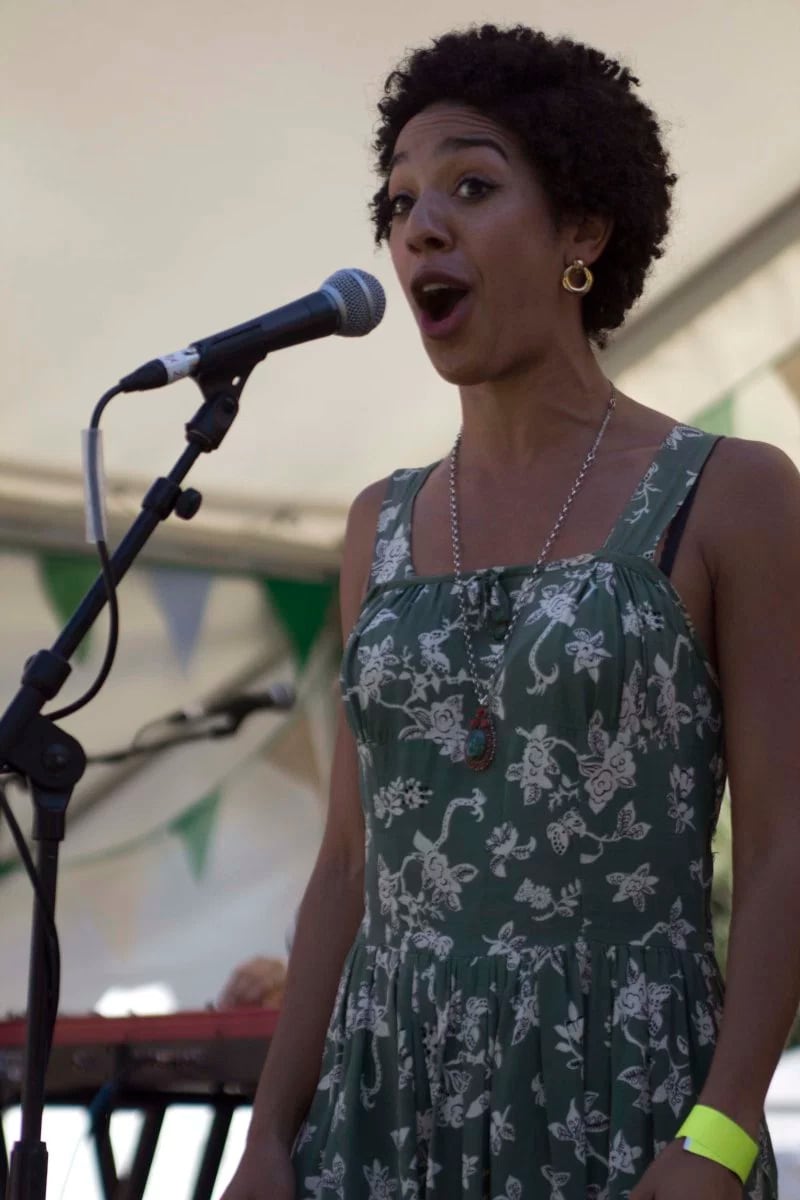 What is Pearl Mackie's Net Worth?
Have you ever wondered how rich Pearl Mackie is, as of mid-2018? According to various authoritative sources, it has been estimated that the current total of Pearl's accumulated wealth is close to $1 million, her fortune made primarily as an actress, while she earned the most from her long-term presence on the TV screen as Bill Potts in "Doctor Who." As her career continues to develop, the said amount can be expected to increase.
Body Measurements
Concerning the physical attributes of the experienced actress, her height is 5ft 6ins (1.67m) and her current weight is 126lbs (57kg). Her body shape is generally described as slim, while her hair color is pitch dark and her eyes are dark brown.
Social Media Presence
Due to the major influence of social networks, it is nowadays a regular thing for active celebrities to nourish a close and active relationship with their fans, for the sake of increasing the popularity of the projects they're working on, and thus their own net worth. Pearl herself seems to be a regular subscriber, if not the leading example of this celebrity trend, as her presence is ubiquitous on most of the popular social media networks. Her Facebook page has over 25,000 followers, her Twitter account almost 60,000, and her Instagram account has over 85,000 fans.