• Jahseh Dwayne Onfroy was born in 1998 and is best known as a vocalist, rapper, and songwriter
• Released his debut album "17" in late August 2017 and followed by releasing "?", both favorably reviewed
• Net worth estimated at $2 million
• Died in 2018 due to gunshot wound
• Mixed ancestry, expelled from school, began music when released from juvenile detention center
 
Who is XXXTentacion?
Jahseh Dwayne Onfroy was born on 23 January 1998, death date: June 18, 2018 and under his stage name of XXXTentacion – sometimes as X – he is is best known as a vocalist, rapper, and songwriter born and brought up in Plantation, Florida USA, although he spent most of his early days in Lauderhill, located in the same state. XXXTentacion started writing music after he was released from a youth correction center, and in 2014 went on to release his debut song on SoundCloud, a music streaming website, so is now well known among SoundCloud rappers. Most importantly, he released is debut album entitled "17" in late August 2017 and followed by releasing "?", with both of the albums being reviewed favorably.
Net Worth
So just how rich is XXXTentacion as of early 2018? According to authoritative sources, this rapper has a net worth of $2 million, accumulated from his over four year-long career in the previously mentioned fields.
Death Cause: Gunshot
Sadly but near Miami on June 18, 2018 XXXTentacion was murdered. He being shot in the neck during a robbery.
Family, Background and Early Life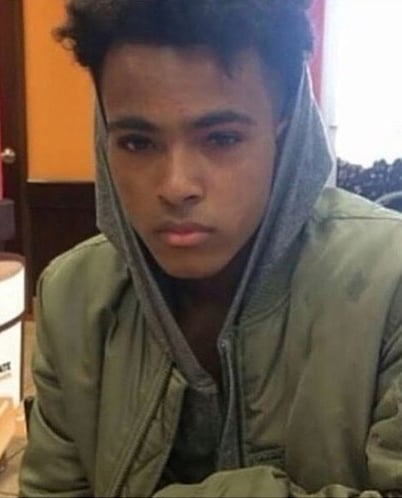 XXXTentacion is of very mixed Egyptian, Syrian, German, Indian, Jamaican and Italian ancestry. Aged only six, he stabbed a man who attempted to attack his mother, and was therefore put into a youth program, prior to being pressured to live with his grandmother. His fascination with music began when his aunt convinced him to participate in the school and church choirs. However, the singer was expelled from the school choir after assaulting another student, and was later expelled from school, thus being enrolled into Sheridan House Family Ministries. He began listening to nu-metal, hard rock and rap during that period of time, which encouraged him to learn to play the guitar and piano. XXXTentacion has described himself as a "misfit" during that period, adding that he was also depressed.
Career Beginning
XXXTentacion's career as a music artist was initiated in 2014, after he spent a year in a juvenile detention center on firearm possession charges. During his time there he connected with Stokeley Clevon Goulbourne, another musician known as Ski Mask The Slump God. Throughout their time together, the duo evolved into good friends and started freestyling. Speaking of his time in detention, he stated that he was respectful of the officers and workers, and used to guard people from other inmates During the same year following his release, XXXTentacion met up with Goulbourne once again, with the idea of committing several home invasions to steal money. However, eventuall XXXTentacion purchased a Blue Snowball mic and started recording music, which persuaded Stokeley into doing the same. He followed by choosing a nickname, XXXTentacion, under which he published his first official song, entitled "Vice City" on SoundCloud. Speaking about his choice to abandon the life of criminality to pursue a career in the music field, XXXTentacion stated that he believed that music was a better outlet for his emotions, and then-girlfriend, Geneva Ayala was a person who made it easier for him to come to that realization.
"The Fall"
The singer released his debut EP entitled "The Fall" in November 2014, and went on to release a collaborative album under the title "Members Only Vol. 1", prior to releasing "Members Only Vol. 2" in 2015. As of 2016, XXXTentacion released the EP entitled "Willy Wonka Was a Child Murderer", with  songs greatly influenced by indie and heavy metal. In the same year, he quit his job at a call center, and began living with fellow rapper named Denzel Curry. In July 2016, the singer was imprisoned and having posted a $10,000 bail, he continued working hard on "Bad Vibes Forever", his debut album, which was scheduled to be released in late October. Nonetheless, the album missed the release date and was postponed as the result of XXXTentacion's further imprisonment and various charges of violence.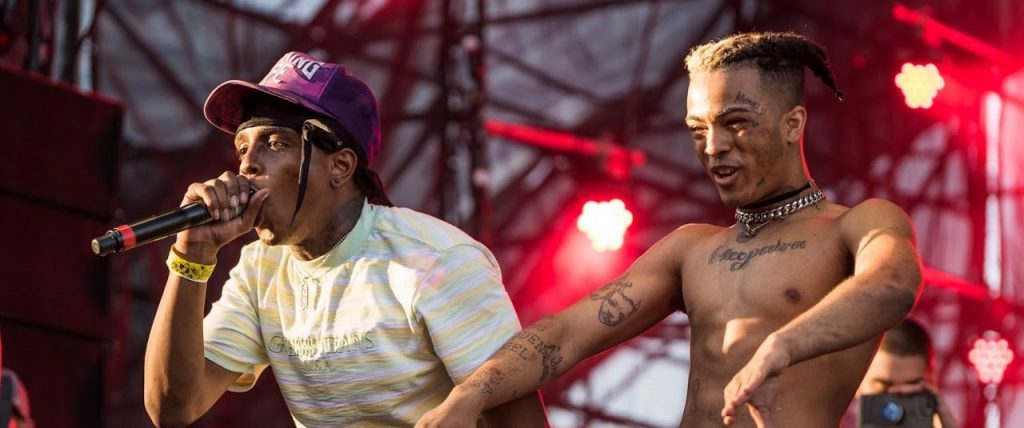 2017
In 2017, XXXTentacion re-released his track entitled "Look at Me", which peaked at number 34 on the US Billboard Hot 100, and reached the top 40 of the Canadian Hot 100. In April of the same year following his release from jail, he introduced three more songs on SoundCloud to his fans, and announced that he was working on studio albums "Bad Vibes", "17" and "I Need Jesus", with the latter being a mixtape. The singer ultimately released "17" in late August, and featuring tracks such as "The Explanation", "Jocelyn Flores" and "Revenge". "17" eventually peaked at number one on charts such as the US Top R&B Albums, and Norwegian Albums.
YouTube Channel
XXXTentacion started to use his YouTube channel entitled "xxxtentacion" formerly used to publish music, to upload gaming videos and vlogs, in which he showed his audience how his everyday life looks. The channel has more than four million fans as of today, and has allowed him to expose himself further in the media.
2018 and "?"
In early February 2018, the singer released "Shining like the Northstar", and was included on Ronny J's track, "Banded Up". In late February, XXXTentacion released the track under the title "Hope" to his SoundCloud profile, dedicating it to the victims of the Stoneman Douglas High School shooting. Shortly afterwards, the singer released the lead single, "Sad!", which achieved considerable success on charts in countries such as the UK, US and New Zealand in addition to being streamed more than 66 million times in the first 12 weeks after release. The album was released in March 2018, and featured 18 tracks such as "Alone, Part 3", "The Remedy for a Broken Heart (Why Am I So in Love)" and "Love Yourself", peaking at number one on charts such as US Top R&B/Hip-Hop Albums (Billboard), US Billboard 200 and Swedish Albums (Sverigetopplistan).
.@xxxtentacion at Day 2 of @RollingLoud https://t.co/WuUcLBB8tM #PandoraFF ?: @TheInfamousJc pic.twitter.com/L5J2LaF9pt

— XXL Magazine (@XXL) May 7, 2017
Private Life and Social Media
At the moment, XXXTentacion is living in Florida, having previously resided with fellow rapper, Denzel Curry. As of February 2018, he revealed that he had planned to return to education, and revealed his struggles with depression. The singer is active on social media such as Twitter and Instagram, and is followed by almost a million people on the former and over seven  million on the latter.
Source:
IMDb
,
Wikipedia