Raven Goodwin is a popular and beloved Hollywood actress, widely recognized for her portrayal of characters such as Tangie Cunningham in the popular Nickelodeon series "Just Jordan", and Ivy Wentz in Disney's "Good Luck Charlie." Her acting has impressed viewers, and she's gained a loyal following that admires her skills and her lovely personality.
But who is this fabulous lady when the cameras aren't rolling? Let's find out!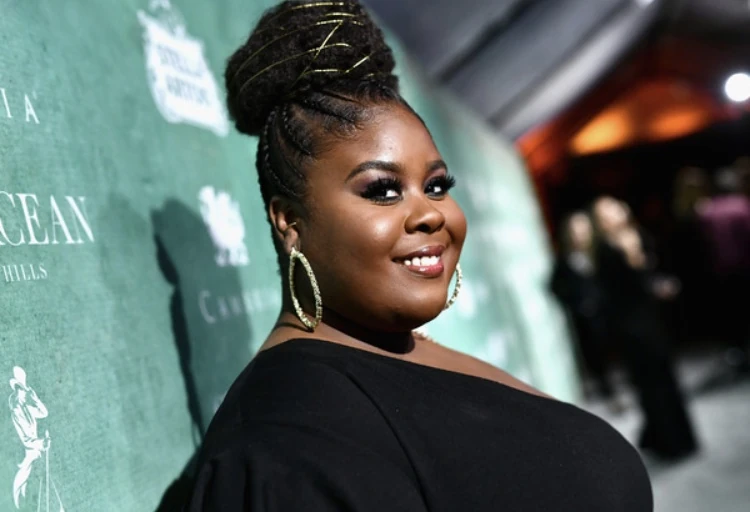 Early Personal Life
Raven was born Raven Shamira Goodwin on 24 June 1992 belonging to the Cancer zodiac sign. She hails from Washington DC, USA, and proudly holds American citizenship.
When it comes to her ethnicity and religious beliefs, those details remain a mystery. As for her family, while we don't have reliable info about her parents, but we do know she has an older sister named Curtice D. Murphy.
There aren't any reports on what Raven's childhood was like, so we can only hope she enjoyed a good and healthy upbringing.
Education
Raven started her acting journey at the tender age of four, demonstrating her passion for the craft from an early stage. During her school years, she participated in various plays, honing her acting skills.
She completed her primary education at Lyndon Hill Elementary School in Prince George's County, Maryland. While her early education is well-documented, details about the rest of her educational journey remain elusive to the public eye.
Career
Raven's acting career took off when she was just nine years old. Her debut role was as Annie Marks in 'Lovely & Amazing,' the Hollywood comedy-drama film, which received favorable reviews, setting a promising tone for her career.
In 2003, she bagged a role in another Hollywood comedy-drama 'The Station Agent,' directed by Tom McCarthy, in which she portrayed the character Cleo.
Raven Goodwin is so underrated. We need her on TV more #AbbottElementary pic.twitter.com/qXuvjRnRR8

— Joshua Chenault (@joshuachenault1) November 17, 2022
Transitioning to television, Raven made guest appearances in various shows, gracing the TV sitcom 'Malcolm in the Middle,' created by Linwood Boomer, and also featured in 'Strong Medicine,' an American medical drama known for its focus on important and serious topics such as class conflict, feminist politics, and health.
Additionally, she had a role in the sitcom 'Everybody Hates Chris,' in which she portrayed Tanzer.
Raven's filmography includes the comedy 'Phat Girlz,' in which she played Young Jazmin Biltmore, and she later secured the main role in Nickelodeon's 'Just Jordan,' bringing the character Rangie Cunningham to life.
Continuing her success, Raven landed main roles in television series such as 'Huge' and 'Being Mary Jane', and she also managed to get the role of Ivy Wentz in the highly popular TV sitcom 'Good Luck Charlie.' Her journey in television led her to 'Meet the Browns,' assuming the role of Rose Watkins.
Raven's talent extended to the musical comedy-drama 'Glee,' in which she appeared as Sheila in three episodes. Her television career includes various other series, such as 'Being Mary Jane,' 'Christmas Belles,' 'SMILF,' and 'And the Clark Sisters: The First Ladies of Gospel.'
Interesting Facts
Raven's exceptional performance in 'Lovely & Amazing' earned her a nomination for an Independent Spirit Award. Furthermore, her remarkable work in the 2003 drama film 'The Station Agent' garnered her a nomination for a Screen Actors Guild Award, these accolades celebrating her outstanding contributions to the world of film.
Raven continues to be an inspiration for many young aspiring and current actors. She has a lovely personality and her acting skills are impressive. While there's currently no news on new projects, her fans are sure to see more of her on the big screen or in a TV series soon enough.
Later Personal Life
As for her love life, it's far less dramatic than that of many other Hollywood stars. She started dating Micha Williams in 2009 but the pair weren't compatible and ended up separating.
She met Wiley Battle in 2016 and the two fell head over heels in love. The happy couple welcomed an adorable daughter into the world on 15 April 2020, naming her Riley Rosa Bell Battle. The couple tied the knot during a private and intimate ceremony on 29 October 2020 in Greece.
Physical Characteristics
Raven is quite short at 5ft 3ins (160cms), and she weighs about 205lbs (93kgs). She has dark brown eyes and long brown hair.
Net Worth
Given her success as an actress, it should come as no surprise that Raven's net worth is estimated to be between close to $5 million as of late 2023.