• Tracy Smith is a journalist known for her work with CBS News
• She graduated sum cum laude from Boston University and has a MA degree in broadcast journalism from the University of Southern California
• During her career she has won numerous awards, including an Emmy for her reporting on the Boston Marathon bombing
• She is married to John D'Amelio and has two children
• Tracy is active on social media, with followers on Twitter, Facebook and Instagram.

Known for movies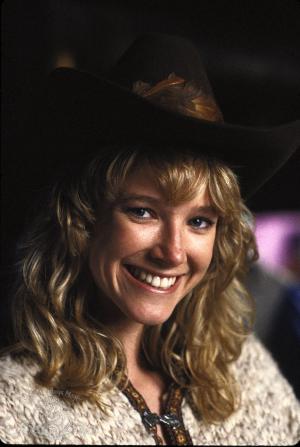 Who is Tracy Smith?
Tracy Smith was born on the 7th April 1968, in Wyoming City, Ohio USA, and is a journalist, best known to the world for her extensive work with CBS News, serving as their correspondent for CBS News Sunday Morning, among many other differing roles at the television network. Previously, she worked for Channel One News.
Tracy Smith Bio: Early Life and Education
Tracy hasn't revealed many of the details in regards to her early life, includes the identity of her parents, and whether she has any siblings or not. Also, details about her high school education remain unknown to the media, however, after finishing high school, Tracy enrolled at Boston University, where she studied broadcast journalism and graduated sum cum laude. After that, Tracy furthered her studies at the University of Southern California, from which she obtained a MA degree in broadcast journalism.
Career Beginnings
Before Tracy became a world-renowned journalist and a part of the CBS News network, she spent several years honing her skills at various TV stations, starting at KERO-TV, the CBS affiliate in Bakersfield, California. She remained there for a few years before her hard work was recognized by Channel One News, for which she was first a field reporter, and was then moved to the position of an anchor. Gradually, her role at the station increased, and she was given a number of important stories to report on in the next few years. This led to several awards and recognitions, including a Golden Hugo from The Chicago International Film Festival for her reports on teens in abusive relations. Besides that, she has also covered such stories as the assassination of Yitzhak Rabin in Israel, then wars in Chechnya and Southern Sudan, among other stories.
"The theme of my music is living your life and being who you are…Fly your flag!"@Pink@CBSSunday pic.twitter.com/yq1QVlvMfk

— Tracy Smith (@thattracysmith) October 8, 2017
Rise to Prominence
Tracy received a career-changing offer in 2000, when her ability was recognized by CBS News, and she received an offer she just couldn't refuse. Immediately Tracy became a part of the network. she was assigned as a national correspondent for "The Early Show", making her first screen appearance in the mid- 2000s, following which Tracy soon joined several other popular shows on CBS, including "CBS News Sunday Morning" then "The CBS Evening News with Scott Pelley", and "48 Hours", among others, all of which helped establish her as a national journalist. During her time at CBS, Tracy has covered a number of interesting stories, such as Hurricane Katrina, the 2006 Winter Olympics in Torino, Italy, and the 2008 presidential campaign. Furthermore, she won an Emmy Award for her work and her team on reporting the Boston Marathon bombing, aired on the episode of "48 Hours" entitled "Caught". She has also conducted interviews with such celebrities as 50 Cent, Kelly Clarkson and Michael Douglas, among many others.
Continual Success
Tracy has continued to advance in her career, and for her efforts has won a number of prestigious awards besides the Emmy, such as four Association of Women in Television Gracie Allen Awards, and seven national Educational Media Network Awards, as well as a Wilbur Award from the Religion Communicators Council, among other recognitions.

Tracy Smith Net Worth
Since launching her career, Tracy has worked for several prominent networks, until ultimately reaching CBS News. She has now been with the station for 18 years, during which time she has become one of the most prominent journalists of the network. So, have you ever wondered how rich Tracy Smith is, as of mid- 2018? According to authoritative sources, it has been estimated that Tracy Smith's net worth is as high as $20 million, which is pretty impressive, don't you think?
Do You Know About Tracy's Personal Life, Family, Marriage, Husband, Children?
When it comes to her personal life, Tracy has been quite open about the ups and downs that happen to her when she is not in front of the camera. Tracy is married to her colleague, John D'Amelio with whom she has two children, twins John Jr. and daughter Gia, born on the 19th March 2008.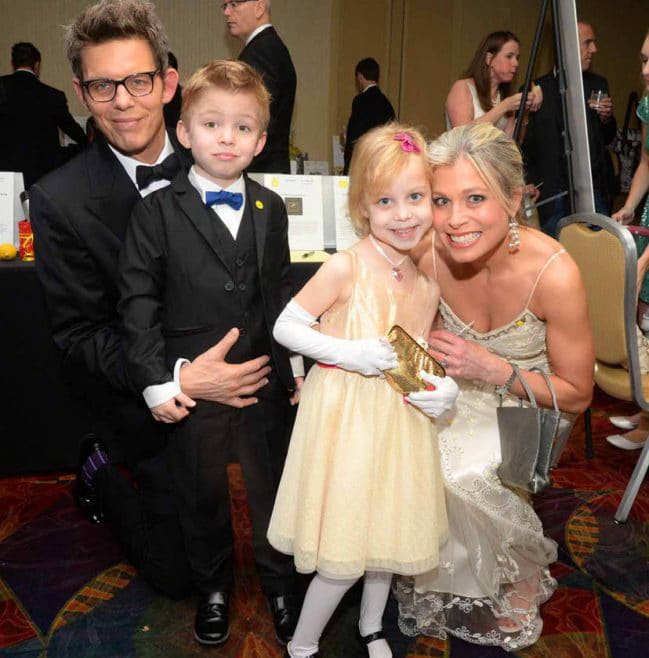 John is a producer who currently works for CBS News and is responsible for producing the show "CBS News Sunday Morning". Previously, he was also at Channel One News, serving as a senior producer from 1992 to 2000.
Internet Popularity
Since launching her career, Tracy has become extremely popular on social media platforms, with thousands of people waiting for her next posts. She is quite popular on Twitter and Facebook, though she can also be found on Instagram. Her official Twitter account has over 10,000 followers, with whom she has shared her most recent career endeavors, including a post about Steve Perry's return to the music scene, on which she reported. Tracy is also quite popular on Facebook, on which she has just over 3,800 followers, but hasn't posted anything since April 2018. Tracy is quite active on Instagram too, on which she has over 1,000 followers, and has made this social network a bit more personal, sharing pictures of her children quite often, at various locations including Children Cancer Awareness Camps. So, if you aren't already a fan of this prominent journalist, then this is a perfect opportunity for you to become one, just skip over to her official pages.
Pictures
Movies
Actress
| Title | Year | Status | Character |
| --- | --- | --- | --- |
| Arizona Summer | 2004 | | Ms. Reed (as Tracy Wilkinson) |
| Mating Rituals | 2004 | | Professor Barbara Stein (as Tracy N Wilkinson) |
| Asteroid | 1997 | TV Movie | Humvee Driver-Dallas |
| Shakespeare in the Park | 1995 | Short | Melanie |
| A Child's Cry for Help | 1994 | TV Movie | Principal Binder |
| Perry Mason: The Case of the Telltale Talk Show Host | 1993 | TV Movie | Bailiff |
| Perry Mason: The Case of the Skin-Deep Scandal | 1993 | TV Movie | Bailiff |
| Perry Mason: The Case of the Poisoned Pen | 1990 | TV Movie | Reporter #2 |
| Bachelor Party | 1984 | | Bobbi |
| Hot Dog... The Movie | 1984 | | Sunny |
| T.J. Hooker | 1982 | TV Series | Mary Beth Parsons |
Source:
IMDb
,
Wikipedia