• Shantal Monique is a 30-year-old American model.
• She has worked for Playboy and is an Instagram model.
• She has a net worth close to $1 million.
• She has appeared in Playboy magazine twice, in "Piranha 3D" and "Silent Love Stories• Heart Beat".
• She is active on Twitter and Instagram and has not spoken about her relationship status.
 
Who is Shantal Monique? Wiki and Biography
Shantal Monique was born on 2 April 1989, in Seattle, Washington State, USA which means that she is 30 years old and her zodiac sign is Aries. Shantal, whose nationality is American, is best known as a model, and in that field she has worked for Playboy, but is widely known as an Instagram model too, and makes money through that site as well. Being successful in the modeling field, Monique gained recognition among the audience, which also poses some questions regarding her early life and formative years.
Stop ignoring fear, negativity and doubt. Instead use it as gasoline. Pour it into your tank, take the wheel and f*cking drive. @IgniteCCo
https://t.co/GXLReGJoie pic.twitter.com/Tklw06Djs8

— Shantal Monique (@Shantal_Monique) July 12, 2019
Net Worth
Close to $1 million.
Ethnicity and Background
She is Caucasian and has blonde hair and brown eyes.
She spent her formative years in a small town near Seattle, and dreamed of being a model and actress, despite the obstacles she met along the way. Aged 19, she moved to Arizona and had several jobs. Two years later, she was invited to pose for Playboy, and stated that it was an exciting experience. When it comes to her education, Shantal completed an Associates of Science degree and enrolled into the Arizona State University, where she studied Bio-Chemistry.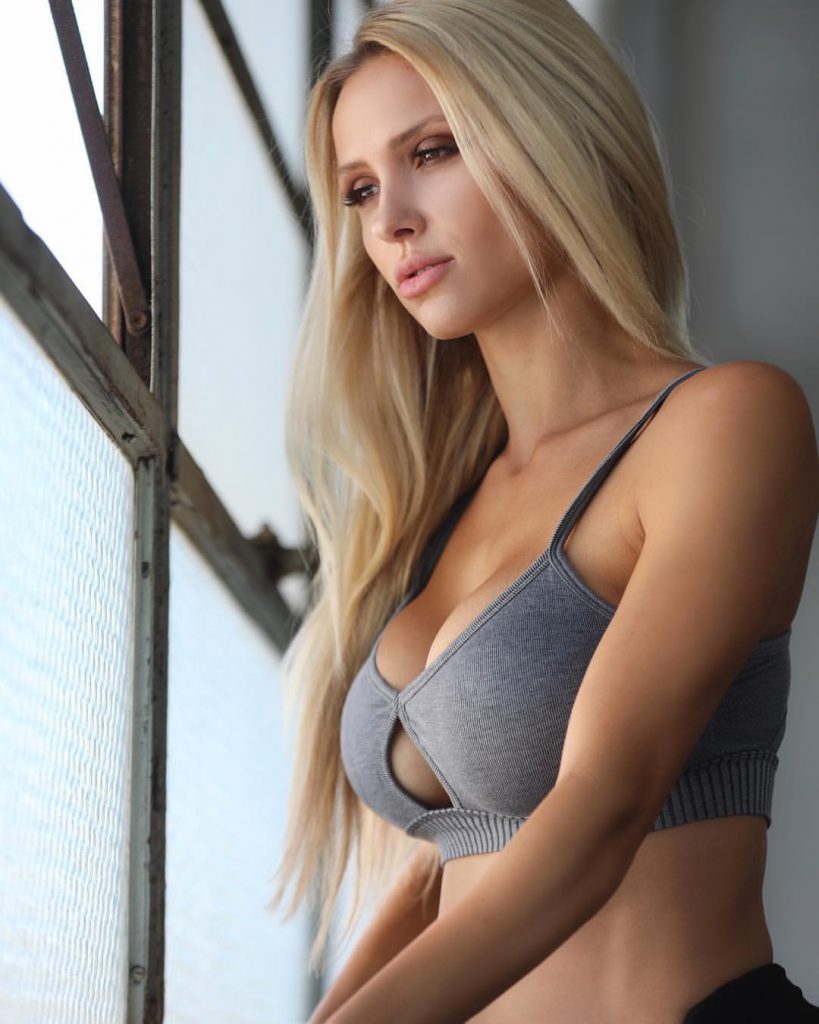 However, she went on to turn her passion for modeling into a successful career, despite her love for science. As the result of that, she began going to LA on a monthly basis, where she posed for various lingerie catalogs, as well as for events and shoots. In 2014, she was named Playmate of the Month by Playboy South Africa, and later on became their Playmate of The Year. Continuing to work at a fast pace, in 2016 she was the cover model for January/February edition. Having a lot on her plate, Shantal put her education on hold, and moved to Los Angeles to pursue her career further.
Social Media
Some of her latest posts on Twitter include a Tweet in which she spoke about double standards, adding that people should always be nice to each other. Besides that, she tweeted about her anxiety and her ways of staying calm. She is also on Facebook, and is followed by three million people on that platform.
https://www.instagram.com/p/B0EKwNnhMDZ/
Instagram
Monique shares photos from her private life on Instagram, allowing her fans to take a closer look at what's going on behind closed doors. She has recently posted a photo of herself, adding an inspirational caption reading "Do it now! If you are waiting for an ideal time to start something= whether it's working out, eating differently, a new side hustle, hobby, self care, a new career…if it feels right, go for it!". Her fans seem to have loved the photo as they went on to leave numerous sweet messages complimenting her looks. Besides that, she shared photo of one of her favorite products, made by brand Ignite. She is also one of their ambassadors, which is significant for her finances.
Relationship Status
Despite being a public figure, Shantal doesn't share much information about her private life. She hasn't spoken about her relationship status either, which has led many people to believe that she's single. She has never been married and doesn't have any children, but who knows what the future holds for her.
Career
In addition to being a model, Shantal has also been featured on various shoots, such as "Playboy Cyber Girls", in 2011. She appeared in it's five episodes, and then went on to work on "Cybergirl of the Year" in 2018. Besides that, she has briefly acted, and in that field the audience has been able to see her in "Piranha 3D" and "Silent Love Stories- Heart Beat".
Modeling Career
Shantel has been featured in Playboy magazine twice, and her fans were also able to see her doing various photoshoots on Playboy's YouTube channel. The videos she has been in include "Shantal Monique | Playboy's Amateur Girls", "Detail BOSS: Exotics Playboy Model Shantal Monique ft. Ceramic Pro", "Shantal Monique – Arizona Dream", "Playboy.com's Sexy Secrets with Shantal Monique", "Lingerie Fantasy Babe Shantal Monique", "SHANTAL MONIQUE // BAE ALL DAY // Trending All Day" and "Shantal Monique looks adorable doing moonwalk | Playboy model".
Source:
IMDb
,
Wikipedia