• Sibel Kekilli is a German Lola Award-winning actress, best recognized for her roles in "Head-On" (2004), "Tatort" (2010-2017), and "Game Of Thrones" (2011-2014).
• She grew up in Heilbronn, Germany, of Turkish ancestry, and worked in various jobs before becoming an actress.
• Her career has been active since 2001, and she also worked as a pornographic actress.
• Sibel has won numerous awards, such as the German Lola Award, and has accumulated a net worth of over $3 million.
• She is an advocate for organizations which support domestic violence prevention, and has a height of 5 ft 4ins (1.63m) and a weight of 121 lbs (55kgs).

Known for movies
Short Info
| | |
| --- | --- |
| Date Of Birth | June 16, 1980 |
| Fact | Has a binovular twin sister. |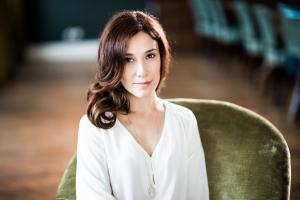 Who is Sibel Kekilli?
Sibel Kekilli was born on the 16th June 1980, in Heilbronn, Baden-Württemberg, then West Germany, of Turkish ancestry. She is a German Lola Award-winning actress, who is probably best recognized for starring in the role of Sibel Güner in the film "Head-On" (2004), playing Sarah Brandt in the TV series "Tatort" (2010-2017), and as Shae in the hit TV series "Game Of Thrones" (2011-2014). Her career has been active since 2001.
Early Life and Education
When it comes to speak about her early life, Sibel hails from a Turkish family which moved to Germany in 1977, before she was born, and settled down in Heilbronn, where she spent her childhood. Information about her parents' names has not been revealed to the media. After finishing high school with excellent grades at the age of 16, she spent 30 months in the program to become a certified public administration specialist with the local city administration, and then worked in Heilbronn's city hall for two years. She moved to Essen, where she worked various jobs as a nightclub manager, cleaner, waitress, bouncer and saleswoman.
Rise to Fame
Prior to becoming a professional actress, Sibel spent some time working as a pornographic actress, from 2001 to 2004 appearing in more than 15 adult movies, which helped her to significantly increase her net worth, and eventually pursue a "real" acting career. She became an actress by coincidence; a casting director noticed her at a shopping mall in Cologne in 2002, and invited her to audition for the film called "Head-On" (2004), directed by Fatih Akin. She won the main role of Sibel Güner, which was followed by her portrayal of Italienerin in the film entitled "Kebab Connection" later the same year.

Her next major roles came in 2006, when she featured as Leyla in the film "Winter Journey", played Concierge at First Istanbul Hotel in the film "Fay Grim", landed the role of Ruth Zilbermann in the film entitled "The Last Train", and starred as Esma in the Turkish film "Eve Dönüş", all of which added a considerable amount to her net worth. By the end of the decade, Sibel had been cast as Laura in the 2009 film "Playground", after which she also appeared as Umay in the film entitled "When We Leave" in 2010. She also guest-starred in such TV series as "Nachtschicht", "Gier", "Homicide Unit Istanbul", etc. Furthermore, in 2010 she was chosen to portray Sarah Brandt in the TV series "Tatort", which aired until 2017.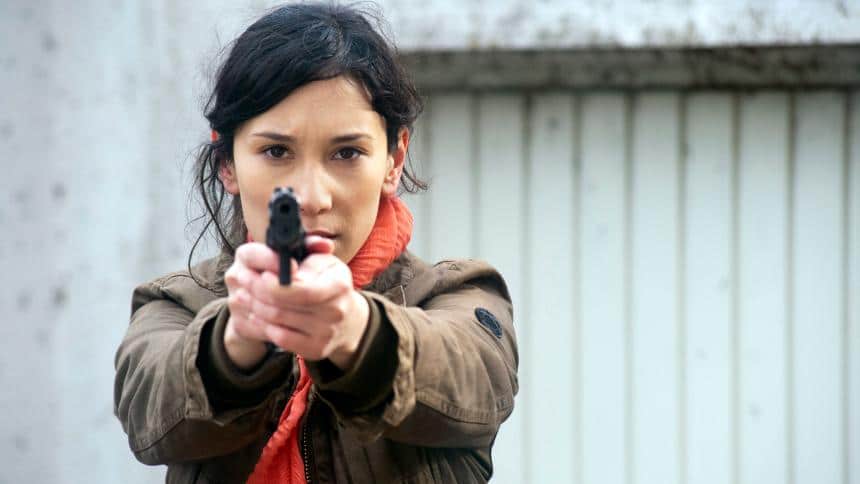 The 2010s and "Game Of Thrones"
In 2011, Sibel landed the role of Nele in the film entitled "What A Man", after which she was selected to play Shae in several seasons of the Golden Globe Award-winning series
"Game Of Thrones"
– an adaptation of the novels entitled "A Song Of Ice And Fire", written by George R.R. Martin – between 2011 and 2014 on the HBO channel, which was enormously popular around the world, and so increased her popularity too. In the meantime, she also featured as Salima Bey in the 2012 film "Die Männer der Emden".
Recent Projects
To speak further about her acting career, Sibel starred in the role of Sibel in the TV mini-series "Bruder: Schwarze Macht" in 2017, and as Madina Taburova in the TV series "Bullets" (2018). Most recently it's been announced that she will feature in two film titles – "Berlin, I Love You" and "Im Feuer" – both will almost certainly increase her fortune.

Awards and Recognitions
Thanks to her accomplishments in the world of acting, Sibel has won a number of significant awards. For instance, she won the prestigious German film award Lola for Best Actress two times, for her appearances in "Head-On" and "When We Leave", and the Best Actress award at the 2006 Antalya Golden Orange Film Festival for her role in "Eve Dönüş", among many others.
Sibel Kekilli Net Worth
Her career started in 2001, and since then she has been an active member of the entertainment industry, primarily known as a professional actress. So, if you ever wondered how rich Sibel Kekilli is, it has been estimated by authoritative sources that the total size of her net worth is over $3 million, accumulated through her successful acting career.
Personal Life and
Regarding her personal life, Sibel Kekilli's most intimate details such as marital status and the number of children have not been revealed to the public. It is only known that her current residence is in Hamburg, Germany. In her spare time, she is an active member on her official Instagram account, on which she has more than 66,000 followers.
Activism
Sibel is very active in supporting various organizations which work to suppress violence against women, such as the one called Terre des Femmes. Moreover, she was named Author of Freedom by the Friedrich Naumann Foundation, following her powerful speech about domestic violence given at the International Women's Day event at the President of Germany's home.
Appearance and Vital Statistics
Speaking about her appearance, Sibel is apparently a beautiful woman, as she has long wavy dark brown hair and dark brown eyes. She has an amazing body with a height of 5ft 4ins (1.63m) and weight that is reputed to be around 121lbs (55kgs). Her vital statistics are 34-23-36.
General Info
| | |
| --- | --- |
| Date Of Birth | June 16, 1980 |
Accomplishments
| | |
| --- | --- |
| Awards | German Film Award for Best Leading Actress, Golden Orange Award for Best Actress (National), Bambi - Shooting Star, Tribeca Film Festival Award for Best Actress |
| Nominations | Screen Actors Guild Award for Outstanding Performance by an Ensemble in a Drama Series, European Film Award for Best Actress |
| TV Shows | Game of Thrones, Tatort, The Inspector and the Sea, Mordkommission Istanbul, Nachtschicht |
Social profile links
Quotes
| # | Quote |
| --- | --- |
| 1 | I wasn't a competitor. I would play outside with my friends, but not really anything like ballet or soccer. I tried to play soccer, and it went badly. |
| 2 | The pressure in Hollywood is bigger to look good than in Germany. In Germany, we are more forgiving. Having a personal coach in Germany is not nearly as common as in Hollywood. In Hollywood, I think everyone has a personal trainer. |
| 3 | Acting for me is like a ping-pong game. That's the secret of acting. When you have a really good actor, I always want to be as good as he is or she is. |
| 4 | I have to make sure I don't eat too much chocolate. You can't imagine how hard that is for a German to not eat chocolate. |
| 5 | I'd like to say it is only average people who revel in the mistakes of others. |
| 6 | If you move to Canada, after a few years you call yourself Canadian. In Germany, it's difficult to belong. |
| 7 | It's not my passion to wake up at 6:00 in the morning to do my exercises. Sometimes I really hate it. I'm lazy. |
Facts
| # | Fact |
| --- | --- |
| 1 | Has a binovular twin sister. |
| 2 | Is a supporter of the organisation Terre de Femmes. A organisation that fights for equal rights for women and helps them live an independent life. |
| 3 | Is of Turkish descent. |
| 4 | After graduation, she worked not only as an employee in the administration of her hometown Heilbronn, but also as a waitress and shop assistant. |
| 5 | Resides in Hamburg, Germany. |
| 6 | Was discovered by a casting agent for Head-On (2004) at a Cologne shopping mall. |
| 7 | In her acceptance speech at the 2004 Bambi Awards, she protested against the intense German media coverage of her past as a porn actress. She reproached the tabloids "Bild" and "Kölner Express" for "media rape". |
| 8 | The publicity of the Golden Bear award for her debut Head-On (2004) shed some light on her past, when the Yellow Press discovered that she had acted in several porn videos under the role name Dilara. |
Pictures
Movies
Actress
| Title | Year | Status | Character |
| --- | --- | --- | --- |
| Im Feuer | 2017 | pre-production | |
| Tatort | 2010-2017 | TV Series | Sarah Brandt |
| Paare | 2015 | TV Series short | Patientin |
| Game of Thrones | 2011-2014 | TV Series | Shae |
| Die Männer der Emden | 2012 | | Salima Bey |
| What a Man | 2011 | | Nele |
| Mordkommission Istanbul | 2010 | TV Series | Fatma Benli |
| Der Kommissar und das Meer | 2010 | TV Series | Ivonne Baumann |
| Die Fremde | 2010 | | Umay |
| Gier | 2010 | TV Series | Nadja Hartmann |
| Pihalla | 2009 | | Laura |
| Nachtschicht | 2009 | TV Series | Layla |
| Eve Dönüs | 2006 | | Esma |
| Der letzte Zug | 2006 | | Ruth Zilbermann |
| Fay Grim | 2006 | | Concierge First Istanbul Hotel |
| Winterreise | 2006 | | Leyla |
| Kebab Connection | 2004 | | Italienerin |
| Head-On | 2004 | | Sibel |
| Diva-Diva | 2002 | Video as Dilara | |
| Hotel Fickmichgut | 2002 | Video | Hotelchefin (as Dilara) |
| Lollipops 16 | 2002 | Video as Dilara | |
| Die verfickte Praxis | 2002 | Video | Patientin #2 (as Dilara) |
| Die megageile Küken-Farm | 2002 | Video as Delara, Dilara | |
| 2002 wilde Sex-Nächte | 2002 | Video as Dilara | |
| Auf frischer Tat ertappt! | 2002 | Video as Kim | |
| Casa Rosso | 2002 | Video as Dilara | |
| Ein Sommertagstraum | 2002 | Video | Sarah (uncredited) |
| Euro Mädchen - Amateure intim 11 | 2002 | Video | Dilara (uncredited) |
| Sextrip - Heisses Pflaster Amsterdam | 2002 | Video as Dilara | |
| Süsse Teeny-Träume | 2002 | Video as Dilara | |
| Teeny Exzesse 68 - Kesse Bienen | 2002 | Video as Sybel | |
| Tierisches Teenie-Reiten | 2002 | Video | Dilara (uncredited) |
| Junge Debütantinnen 19: Deutsche Debütantinnen - Hart & herzlich | 2001 | Video | Kim aus Mannheim (as Kim) |
Self
| Title | Year | Status | Character |
| --- | --- | --- | --- |
| Game of Thrones: The Fallen - A Roundtable | 2014 | Video short | Herself - Shae |
| Game of Thrones: Season 2 - Invitation to the Set | 2012 | Video documentary | Shae |
| The 2011 European Film Awards | 2011 | TV Special | Herself - Presenter |
| Lola - Der Deutsche Filmpreis 2010 | 2010 | TV Movie | Herself - Winner: Best Leading Actress |
| The 2004 European Film Awards | 2004 | TV Special | Herself - Nominee: Best Actress |
| Morgenmagazin | 2004 | TV Series | Herself |
Archive Footage
| Title | Year | Status | Character |
| --- | --- | --- | --- |
| Unterwegs gefickt | 2006 | Video as Dilara | |
| Der Star-Schnitt - Schonungslos & ohne Tabus | 2004 | Video as Dilara | |
| Sibel - Die wahre Sex Diva | 2004 | Video | Clip from Auf frischer Tat ertappt! (2002) (V) (as Dilara) |
| Das Beste aus 'Teeny Exzesse' 8 | 2001 | Video | Clip from Teeny Exzcesse 68 - Kesse Bienen (as Dilara) |
Awards
Won Awards
| Year | Award | Ceremony | Nomination | Movie |
| --- | --- | --- | --- | --- |
| 2011 | German Film Critics Award | German Film Critics Association Awards | Best Actress (Beste Darstellerin) | Die Fremde (2010) |
| 2010 | Critics Award | German Critics Association Awards | Film | Die Fremde (2010) |
| 2010 | Film Award in Gold | German Film Awards | Best Performance by an Actress in a Leading Role (Beste darstellerische Leistung - Weibliche Hauptrolle) | Die Fremde (2010) |
| 2010 | Best Actress | Marrakech International Film Festival | | Die Fremde (2010) |
| 2010 | Public's Choice Award | Montréal Festival of New Cinema | | Die Fremde (2010) |
| 2010 | Acting Award | Montréal Festival of New Cinema | Best Actress | Susa (2010) |
| 2010 | Bernhard Wicki Film Award | Munich Film Festival | Actors Award | for DIE FREMDE |
| 2010 | Best Actress | Nuremberg Film Festival "Turkey-Germany" | | Die Fremde (2010) |
| 2010 | Jury Award | Tribeca Film Festival | Best Actress in a Narrative Feature | Die Fremde (2010) |
| 2006 | Golden Orange | Antalya Golden Orange Film Festival | Best Actress | Eve Dönüs (2006) |
| 2005 | Special Jury Award | Santa Barbara International Film Festival | Best Performance by an Actress in an International Film | Gegen die Wand (2004) |
| 2004 | Bambi | Bambi Awards | Shooting Star | Gegen die Wand (2004) |
| 2004 | Film Award in Gold | German Film Awards | Best Performance by an Actress in a Leading Role (Beste darstellerische Leistung - Weibliche Hauptrolle) | Gegen die Wand (2004) |
| 2004 | New Faces Award | New Faces Awards, Germany | Actress | Gegen die Wand (2004) |
| 2004 | Best Actress | Nuremberg Film Festival "Turkey-Germany" | | Gegen die Wand (2004) |
| 2004 | Undine Award | Undine Awards, Austria | Best Young Actress - Film (Beste jugendliche Hauptdarstellerin in einem Kinospielfilm) | Gegen die Wand (2004) |
Nominated Awards
| Year | Award | Ceremony | Nomination | Movie |
| --- | --- | --- | --- | --- |
| 2014 | Actor | Screen Actors Guild Awards | Outstanding Performance by an Ensemble in a Drama Series | Game of Thrones (2011) |
| 2012 | Bavarian TV Award | Bavarian TV Awards | Best Actress in a TV Series or Miniseries (Beste Schauspielerin - Serien und Reihen) | Tatort (1970) |
| 2010 | European Film Award | European Film Awards | European Actress | Die Fremde (2010) |
| 2004 | European Film Award | European Film Awards | European Actress | Gegen die Wand (2004) |
Source:
IMDb
,
Wikipedia