• Iliza Shlesinger is a comedian and former winner of "Last Comic Standing"
• She has an estimated net worth of over $1 million
• She attended the University of Kansas and Emerson College
• She hosts her own late night talk show "Truth & Iliza"
• She is married to Noah Galuten and is active on social media

Known for movies
Short Info
| | |
| --- | --- |
| Net Worth | $1 million dollars |
| Date Of Birth | February 22, 1983 |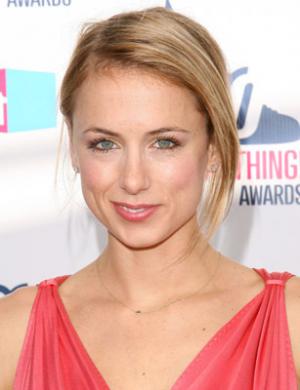 Who is Iliza Schlesinger?
Iliza Vie Shlesinger was born on 22 February 1983, in Dallas, Texas USA, and is a comedian, initially known for being the winner of the 2008 season of "Last Comic Standing". She has since been the host of the dating show "Excused", and comedy game show "Separation Anxiety".
The Wealth of Iliza Shlesinger
How rich is Iliza Shlesinger? As of mid-2018, sources inform us of a net worth that is over $1 million, earned through success in her endeavors in the world of entertainment. She now hosts her own late night talk show entitled "Truth & Iliza", and as she continues her career, it is expected that her wealth will also continue to increase.
Early Life and Education
Iliza grew up in Dallas, and attended Greenhill School where she became a part of the school's improvisational team, around this time starting to develop an interest in comedy. After matriculating, she attended the University of Kansas, while also performing with ComedySportz Dallas. She participated in Semester at Sea before transferring to Emerson College in Boston, where she focused on studying film, and was a member of the sketch comedy group Jimmy's Travelin All Stars which would help her improve her editing and writing skills.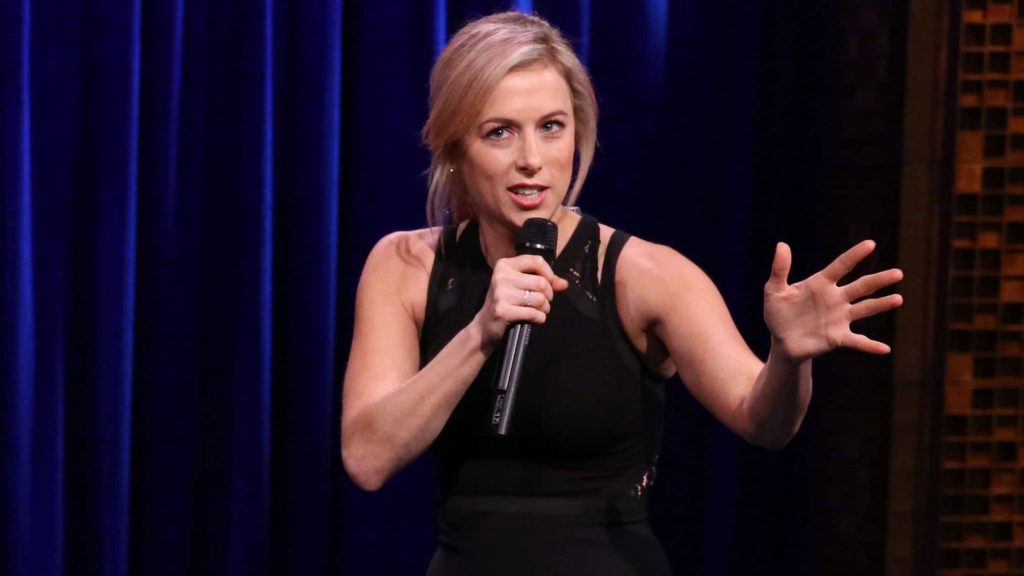 After completing her studies, she moved to Los Angeles in hopes of pursuing a career in stand-up comedy, and became one of the most popular members of the Whiteboy Comedy group in the area, which later helped her get a show at The Improve comedy house located in Hollywood. In 2007 she won the "So You Think You're Funny" by MySpace, which led her to be featured as the Myspace Girl of the Week.
Television Career and Comedy Prominence
Shlesinger became a part of numerous television programs, including "Celebrity 100" and "America's Next Top Producer", with other credits including "John "Oliver's New York Stand Up Show", "Comics Unleashed", and "History of a Joke". She also started writing for the website Heavy. In 2008, she became the first woman and the youngest winner of the show "Last Comic Standing" during its sixth season, going head-to-head against other comedians and winning each time, leading her to become a part of The Last Comic Standing Tour.

She then
contributed to the History Channel special "Surviving the Holidays"
, narrating the 2009 documentary entitled "Imagine It! The Power of Imagination". The following year, she released the video "Man Up and Act Like a Lady", and a comedy album entitled "Iliza Live" through her own website, followed by appearing in a comedy video series for Slate. She also started getting numerous hosting opportunities, starting with "The Weakly News" which she was a part of for five years. In 2011, she became the host of "Excused", which is a reality dating competition series which ran for two years.
Later Work
In 2013, Iliza co-starred in the film "Paradise" which is a reference to the town of Paradise in Las Vegas. The following year, she launched her own podcast entitled "Truth and Iliza", which featured celebrity guests and personal friends. She then released her first Netflix comedy album and video entitled "War Paint", and two years later another stand-up special entitled "Freezing Hot". In 2016 she worked on her third stand-up special entitled "Confirmed Kills"; her fourth special "Elder Millenial" was released in July 2018.
https://twitter.com/iliza/status/1027231190405672960
She made a guest appearance as the comic co-host of the StarTalk Radio Show with Neil DeGrasse Tyson in an episode entitled "Cosmic Queries: Galactic Grab Bag", before creating and starring in the digital comedy series "Forever 31", then focusing on her late night show entitled "Truth & Iliza", which began airing in 2017. She also published her own book entitled "Girl Logic: The Genius and the Absurdity". She was reported to have been sued by a man who was denied admission to one of her girls only shows.
Personal Life and Social Media
In 2017 Shlesinger announced that she was engaged to her boyfriend, who she protected by giving him the pseudonym "Smoky Husky". His name was confirmed the next year when she married Noah Galuten.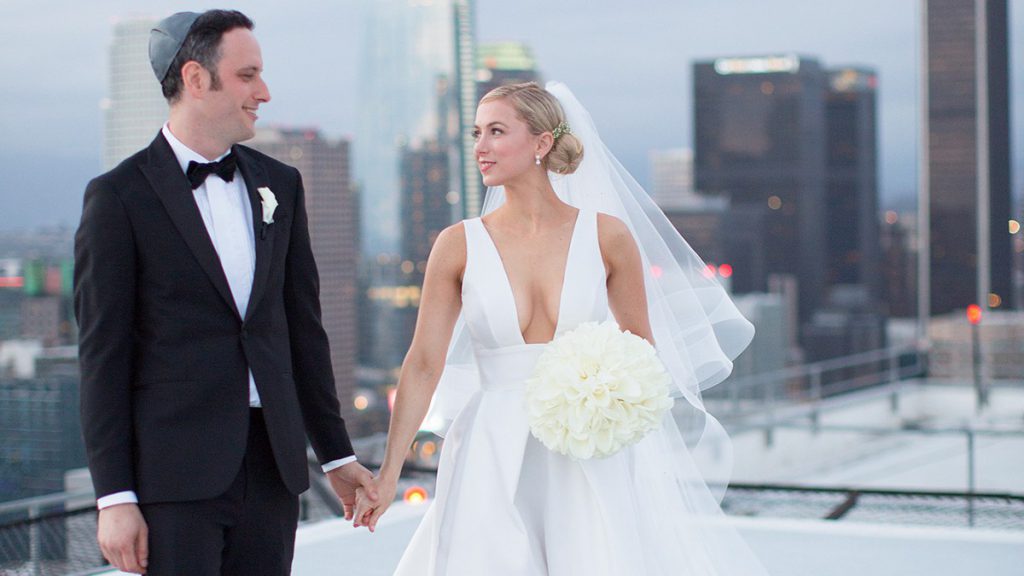 Similar to numerous comedians, she is highly active online through social media, having accounts associated with Instagram and Twitter. She mainly uses her online platforms to help promote her upcoming shows, including her recent comedy special "Iliza: Elder Millennial". Aside from her recent special, she also promotes some of her upcoming shows, as well as posting some of her daily endeavors on Instagram.
General Info
| | |
| --- | --- |
| Full Name | Iliza Shlesinger |
| Net Worth | $1 million dollars |
| Date Of Birth | February 22, 1983 |
| Height | 1.73 m |
| Profession | Stand-up comedian |
| Education | Greenhill School, Emerson College, University of Kansas |
| Nationality | American |
Accomplishments
| | |
| --- | --- |
| Movies | Iliza Shlesinger: Freezing Hot, Paradise |
| TV Shows | The Soup, Last Comic Standing, Chelsea Lately, Excused, Separation Anxiety, Gadget or the Girl |
Social profile links
Quotes
| # | Quote |
| --- | --- |
| 1 | [on the song "Blurred Lines"] It's our number one export, smut. Yeah, you're welcome. Violent smut. We like it hard and fast. |
| 2 | My things are universal truths. Male-female interaction, the way women think. It doesn't matter what kind of woman you are. I try to tap into what makes us women. And I think that's why girls like it so much - because I'm letting them know all those crazy thoughts you thought were just in your head, they're in my head too. It's okay. Let's take a breath. |
| 3 | I feel like our society wants women to be ashamed of their bodies and be insecure. And I was like, 'What? Society told me to be in shape, so I'm in shape. And now I can't show it off?' |
Pictures
Movies
Writer
| Title | Year | Status | Character |
| --- | --- | --- | --- |
| Truth & Iliza | 2017 | TV Series creator | |
| Iliza Shlesinger: Confirmed Kills | 2016 | TV Special | |
| Forever 31 | | TV Mini-Series written by - 7 episodes, 2016 created by - 6 episodes, 2016 | |
| SXSW Comedy with W. Kamau Bell | 2015 | TV Special documentary | |
| Iliza Shlesinger: Freezing Hot | 2015 | TV Special documentary | |
| Iliza Shlesinger: War Paint | 2013 | TV Special | |
| New York Stand-Up Show | 2012 | TV Series 1 episode | |
| Bridging the Gap: A Middle East Comedy Conference | 2010 | TV Movie | |
| Pauly Shore & Friends | 2009 | TV Movie writer | |
| Live at Gotham | 2009 | TV Series writer - 1 episode | |
| Last Comic Standing | 2008 | TV Series 1 episode | |
Producer
| Title | Year | Status | Character |
| --- | --- | --- | --- |
| Truth & Iliza | 2017 | TV Series executive producer | |
| Forever 31 | 2016 | TV Mini-Series executive producer - 7 episodes | |
| Iliza Shlesinger: Freezing Hot | 2015 | TV Special documentary executive producer | |
| The Weakly News | 2011 | TV Series executive producer | |
Actress
| Title | Year | Status | Character |
| --- | --- | --- | --- |
| Girlboss | 2017 | TV Series | Veronica |
| Forever 31 | 2016 | TV Mini-Series | |
| Deadbeat | 2014 | TV Series | Shelly |
| Paradise | 2013/I | | Carol |
Soundtrack
| Title | Year | Status | Character |
| --- | --- | --- | --- |
| Paradise | 2013/I | performer: "Smile" - as Iliza Schlesinger | |
Self
| Title | Year | Status | Character |
| --- | --- | --- | --- |
| Funny: The Documentary | 2017 | Documentary completed | Herself |
| Ok! TV | 2017 | TV Series | Herself |
| Truth & Iliza | 2017 | TV Series | Herself - Host |
| Today | 2014-2017 | TV Series | Herself / Herself - Guest |
| To Tell the Truth | 2016-2017 | TV Series | Herself - Panelist |
| Howie Mandel All-Star Comedy Gala | 2017 | TV Special | Herself |
| Chopped Junior | 2016 | TV Series | Herself - Judge |
| StarTalk | 2016 | TV Series | Herself - Co-Host |
| The Late Late Show with James Corden | 2016 | TV Series | Herself |
| Celebrity Name Game | 2015-2016 | TV Series | Herself - Celebrity Player |
| Larry King Now | 2013-2016 | TV Series | Herself - Guest |
| The Tonight Show Starring Jimmy Fallon | 2014-2016 | TV Series | Herself - Guest Comic / Herself |
| Hollywood Today Live | 2016 | TV Series | Herself |
| Iliza Shlesinger: Confirmed Kills | 2016 | TV Special | Herself |
| Forever 31 | 2016 | TV Mini-Series | Herself |
| Home & Family | 2016 | TV Series | Herself |
| IHeartRadio Music Awards 2016 | 2016 | TV Special | Herself - Introducer |
| Hollywood Game Night | 2016 | TV Series | Herself - Celebrity Player |
| Separation Anxiety | 2016 | TV Series | Herself - Host |
| Young Hollywood | 2016 | TV Series | Herself |
| World's Funniest | 2015 | TV Series | Herself - Panelist |
| The Wright Stuff | 2015 | TV Series | Herself |
| SXSW Comedy with W. Kamau Bell | 2015 | TV Special documentary | Herself |
| Just for Laughs: All-Access | 2015 | TV Series | Herself |
| The View | 2015 | TV Series | Herself - Guest Co-Hostess |
| Ridiculousness | 2015 | TV Series | Herself |
| The Meredith Vieira Show | 2015 | TV Series | Herself - Panelist |
| This Is Not Happening | 2015 | TV Series | Herself |
| Last Call with Carson Daly | 2008-2015 | TV Series | Herself |
| Iliza Shlesinger: Freezing Hot | 2015 | TV Special documentary | Herself |
| The Joe Rogan Experience | 2011-2014 | TV Series | Herself |
| Deal with It | 2014 | TV Series | Herself |
| The Pete Holmes Show | 2013 | TV Series | Herself - Guest |
| @midnight | 2013 | TV Series | Herself |
| Bethenny | 2013 | TV Series | Herself |
| The Arsenio Hall Show | 2013 | TV Series | Herself - Guest |
| Who Gets the Last Laugh? | 2013 | TV Series | Herself |
| Excused | 2011-2013 | TV Series | Herself - Host |
| Comedy Gives Back | 2013 | TV Movie | Herself |
| Iliza Shlesinger: War Paint | 2013 | TV Special | Herself |
| Big Morning Buzz Live | 2011-2012 | TV Series | Herself - Panelist / Herself |
| Alone Up There | 2012 | Documentary | Herself |
| WalkerBigTalkerTV Pilot | 2012 | Video short | Herself |
| New York Stand-Up Show | 2012 | TV Series | Herself - Comedian |
| Late Night with Jimmy Fallon | 2011 | TV Series | Herself - Guest |
| Chelsea Lately | 2011 | TV Series | Herself - Round Table |
| The Weakly News | 2011 | TV Series | Herself - Host |
| Ladies Night Out | 2011 | TV Series | Herself |
| Bridging the Gap: A Middle East Comedy Conference | 2010 | TV Movie | Herself |
| The 2010 VH1 Do Something Awards | 2010 | TV Special | Herself |
| Comedy Central Presents | 2010 | TV Series documentary | Herself |
| I Am Comic | 2010 | Documentary | Herself |
| Women of the Web 2 | 2009 | TV Movie | Herself |
| Surviving the Holidays with Lewis Black | 2009 | TV Movie | Herself |
| Pauly Shore & Friends | 2009 | TV Movie | Herself |
| Live at Gotham | 2009 | TV Series | Herself - Comedian |
| Comedy Central Roast of Joan Rivers | 2009 | TV Special | Herself - Audience (uncredited) |
| Inside the Cinema | 2009 | TV Movie | Herself - Host |
| Imagine It!² The Power of Imagination | 2009 | Video documentary | Herself |
| Last Comic Standing | 2008 | TV Series | Herself / Herself - Comedian: Winner / Herself - Comedian |
| History of the Joke | 2008 | TV Movie documentary | Herself (as Iliza Schlesinger) |
Source:
IMDb
,
Wikipedia