• Sydney Rae Stempfley is an American born in 1991
• She graduated from Miami University in Ohio
• She is known for her relationship with race car driver Arie Luyendyk Jr.
• She is active on social media and has a net worth of less than $500,000
• Arie Luyendyk Jr. is a famous racing car driver, with a net worth of over $4 million and an active presence on social media
 
Who is Sydney Stempfley?
Sydney Rae Stempfley was born in Cincinnati, Ohio USA, on 26 August 1991, so under the zodiac sign of Virgo and holding American nationality. Sydney came under the spotlight after she started dating race car driver Arie Luyendyk Jr.
Early life and education
Sydney spent most of her childhood in Cincinnati with her mother. Sonya Young Parson and her father while there is nothing known about her siblings, if she has any.
After she matriculated from Lakota West High School, she enrolled at Miami University in Ohio and graduated four years after.
Career and profession
There is not much known about Sydney's career, as it is in the shade of Arie's career – she is said to have been working as a secretary for the past few years.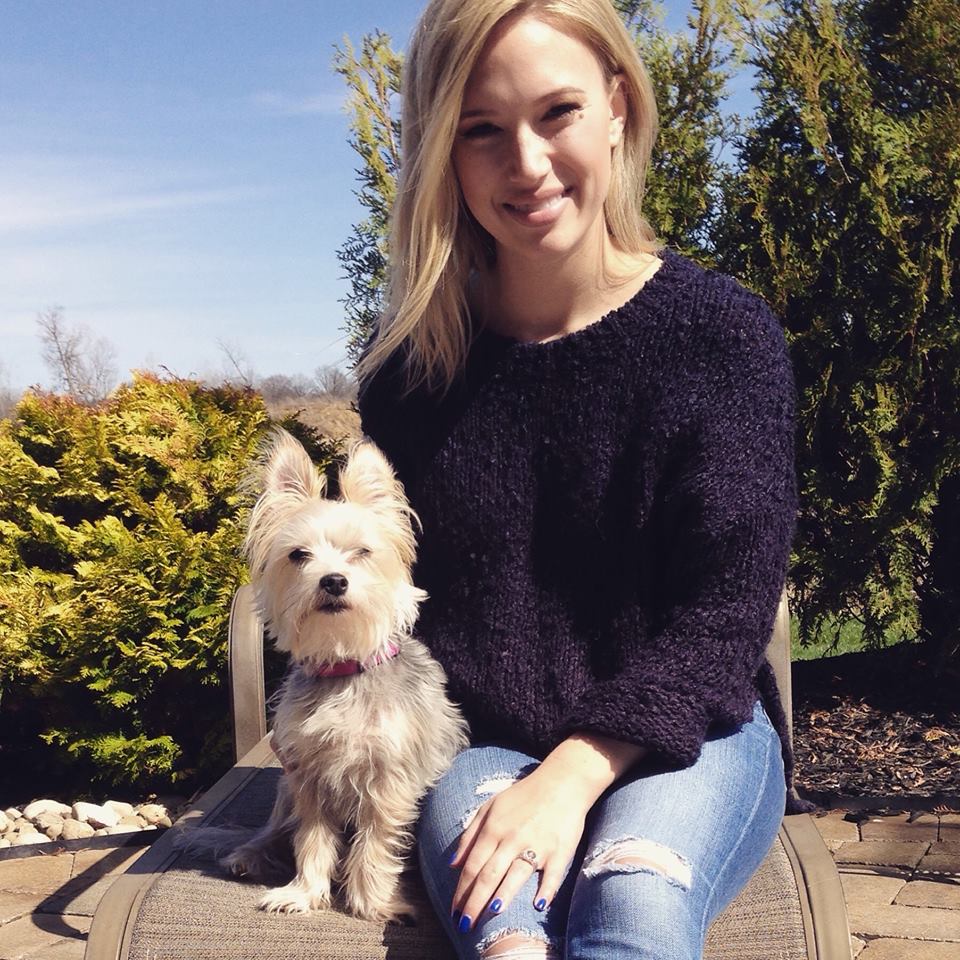 Sydney and Arie
This is a modern age in which people first meet on the Internet, and then in real life – Sydney and Arie first started chatting on their Instagram accounts in January 2016, before Sydney got a job in Scottsdale, Arizona and moved there. At that point, Arie was working as a real estate agent and the two went on their first date in July 2016 – their relationship was characterized as quite a serious one. They were introduced to each other's families and spent holidays together, including Thanksgiving and Christmas – they traveled together too, as Sydney went to support him at his races, and they even lived together for a couple of months. One year after their first date, in July 2017 the couple separated – it was just two days before Arie announced that he was about to appear in "The Bachelor" season 22 series, and the fans believe that this was the reason behind his and Sydney's breakup. They apparently broke-up over the phone, but then Sydney went to his home and discussed it face to face with him – it seems that Sydney was the one to care more, as Arie never commented on their breakup.
However, Sydney stated during an interview that she had no idea that Arie was to be part of "The Bachelor" show – she only found out one month after their separation, then stating that Arie was a good choice for a Bachelor, but that his indecisiveness might get in the way – she was completely right as he changed his mind soon after he chose his Bachelorette, and tried to rekindle things with another girl from the show.
Sydney's life after the breakup
After she broke up with Arie, Sydney moved to Napa in California and left the spotlight – she avoids talking to the media even though people wanted to know more about her life now that she is apart from Arie.
"I want a fresco melt and French fries but really I just want the French fries. Oh and we want hats!" @caiti_COXXX pic.twitter.com/f8xtH5v18q

— Sydney Stempfley (@sydneystempfley) August 24, 2014
Who is Arie Luyendyk Jr.?
Arie was born in the Netherlands on 18 September 1981 which makes him 10 years older than Sydney – he didn't get to spend much time in the Netherlands as his family moved to the US when he was three years old. He is famous for being a racing car driver – he inherited the passion towards racing from his father, who is famous for winning Indianapolis 500 two times. Arie managed to finish in 2nd, 3rd, and 4th position at the Indy Lights Series Championship over the course of years, and also competed in the 12 Hours of Sebring and the 24 Hours of Daytona.
Arie went on to appear in the eighth season of "The Bachelorette" reality TV show, and he was placed second – he then appeared in the 17th season of "The Bachelor" but only briefly in the first episode. On 1 January 2018 he starred in the 22nd season of "The Bachelor" which many think was the reason for his breakup with Sydney – at the end of the show, he proposed to Rebecca Kufrin, but regretted the decision later and managed to convince another contestant named Lauren Burnham that she was indeed the one for him. Arie and Lauren have been together for over a year now – they married in January 2019 and are expecting a baby together judging by the posts on Arie's Instagram account.
Arie is currently working for RE/MAX as their real estate broker while he is also still racing – he is living in Scottsdale in Arizona with his wife. His current net worth is said to be over $4 million, and is surely to rise as he is doing two highly paid jobs at the moment.
Sidney's appearance and net worth
Sydney is currently 27 years old. She has long blonde hair and green eyes, but her height and weight are not known – she has an hourglass figure and is considered to be quite an attractive woman. According to authoritative sources, Sydney's current net worth is estimated to be less than $500,000, and is unlikely to rise quickly since Sydney is not doing a highly paid job.
Social media presence
Sydney is very active on social media platforms– she launched her Twitter account in October 2010 and has so far gathered over 1,100 followers and tweeted around 2,500 times. Her Instagram account is followed by over 3,300 people while she's posted nearly 160 pictures.
Arie is a lot more popular on the internet than Sydney which is completely normal since he is a famous racing car driver – he launched his Twitter account in April 2008 and has amassed over 215,000 followers and tweeted nearly 10,000 times. He is even more popular on his Instagram account on which he has nearly 600,000 fans and has uploaded almost 900 pictures. He has a Facebook page as well which is followed by around 25,000 people, and his own website on which you can read his biography, check his racing results, buy his merchandise or contact him if you have any questions or suggestions.
Source:
IMDb
,
Wikipedia