Who is Kailyn Lowry?
Throughout her journey on reality television, Kailyn Lowry has been praised for her authenticity and willingness to share her personal struggles. She first gained public attention in 2010, when appearing in the second season of the reality show "16 and Pregnant". The show documented her journey as a pregnant teenager, and the challenges she faced as she navigated pregnancy, motherhood, and relationships at a young age. Kailyn's story resonated with viewers, and her strong personality and determination stood out.
She's today a social media influencer, a New York Times best-selling author, and a podcast host.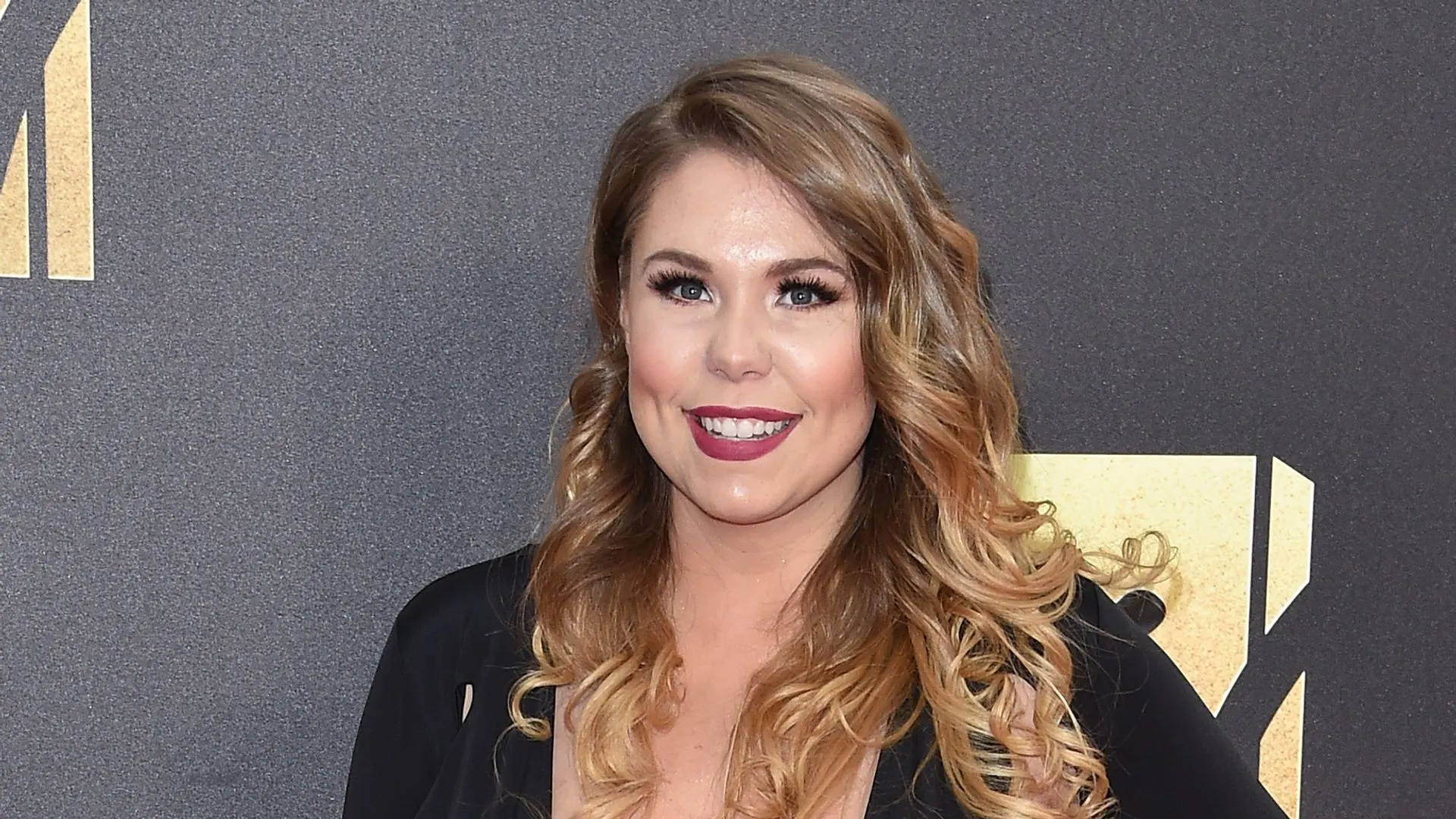 Kailyn Lowry Short Bio
Born under the zodiac sign of Pisces on 14 March 1992, she's today aged 31. A native of Honesdale, Pennsylvania USA, Kailyn holds American nationality and her ethnicity is White. She was raised by her mother, who was an alcoholic, and Kailyn's said in one of her interviews that she met her father on Thanksgiving Day in 2009, and that was the first and the last time she saw him. When Kailyn became pregnant as a teenager, her mother didn't support her, so Kailyn moved into her boyfriend's house, and lived with him and his parents.
Despite her hard life, Kailyn managed to continue her education. Upon matriculating from high school, she enrolled at Delaware State University, from which she graduated with a Bachelor's degree in Mass Communications.
Rise to fame
After her appearance in "16 and Pregnant", Kailyn was selected to be one of the main cast members on the spin-off show "Teen Mom 2", which premiered in 2011, and which continued to follow Kailyn's life as a young mother, highlighting her struggles, triumphs, and personal growth. The show's success further elevated her fame, and turned her into a recognizable figure in the world of reality television. Her journey to fame and her love life have been significant aspects of her public image.
Kailyn Lowry's journey in the public eye has not been limited to reality television. Over the years, she's written several books, including "Pride Over Pity" and "Hustle and Heart" in which she shares her personal experiences and offers advice to her fans.
last minute gifts &/or stocking stuffers 🤍 https://www.amazon.com/ideas/amzn1.account.AGIU74IVD5QV6F6LAT4CL26FPP2A/1ZKB1P0F1O9T6?ref=pf_ov_at_ideas_sil

Posted by Kailyn Lowry on Saturday, December 5, 2020
She's also established herself as a social media influencer, with a strong presence on platforms such as Instagram, on which she shares updates on her life, parenting, and various ventures. Her account has gained over five million followers.
Kailyn is also active on TikTok, and her profile has been followed by over 2.5 million people, with all of her videos combined amassing over 40 million likes. Her podcast entitled "Barely Famous", which can be heard on Spotify, features her raw and sometimes uncomfortable conversations with her guests.
Love life and relationships
As mentioned, Kailyn's love life has been a central theme of her reality TV journey. She's been open about her relationships, break-ups, and the challenges she faced while co-parenting her children. Kailyn's first serious relationship was with Jo Rivera, the father of her first son, Isaac, marked by its ups and downs, and the challenges of parenting while still being teenagers. The dynamics between Kailyn, Jo and their families were frequently featured in the show; they faced many challenges as young parents, and ultimately went their separate ways.
During their custody battle, Kailyn was in a relationship with her co-worker, Jordan.
Javi Marroquin broke his silence after Kailyn Lowry claimed her ex-husband offered to hookup on last week's episode of #TeenMom2. Watch:https://t.co/NoAAa4UmHS

— HollywoodLife (@HollywoodLife) October 20, 2020
Kailyn later married Javi Marroquin, the United Army Air Force soldier, who featured in the fourth season of the show "Teen Mom 2". The couple married on 4 September 2013, and welcomed a son named Lincoln on 16 November 2013. However, their marriage also faced its share of difficulties, and they eventually divorced in 2016.
Kailyn's relationship with Chris Lopez, the father of her third son, Lux Russell Lowry, born on 5 August 2017, has been one of the more complex and talked-about aspects of her love life – their on-and-off relationship has been a recurring theme in "Teen Mom 2." Despite the challenges they faced, they've remained connected through co-parenting their son. Kailyn's relationship with Chris has been complicated, marked by periods of separation then reconciliation. On 30 July 2020, Kailyn gave birth to their second, her fourth child, a son named Creed Romello Lopez. The two finally broke up in 2021.
Who is the father of Kailyn's fifth baby?
Although she shared her life for more than a decade in a TV reality show, Kailyn's relationship with her new boyfriend, Elijah Scott, was kept secret for months. She said that she has a new man in her life, but waited until June 2022 to introduce her boyfriend to her fans. Elijah was a guest on her podcast, and they shared their story. The two were neighbors in Delaware, and Elijah is a former US Army soldier, and now the owner of an auto repair company. According to them, they were friends before they started dating, and eventually became a couple.
The two welcomed their son in November 2022, however, Kailyn hasn't spoken about her pregnancy. Although her followers speculated about the child for months, and The Sun magazine first wrote about Kailyn's fifth baby in February 2023, it wasn't until June 2023 that Kailyn confirmed the news. To date, Kailyn hasn't shared the name of her fifth baby boy.
How rich is Kailyn Lowry?
Kailyn's journey has been characterized by the challenges of being a young mother and navigating complex relationships. Beyond reality television, she's pursued writing and social media endeavors, making her a prominent figure in the world of reality TV and social media influencer culture.
Over the years, she's collaborated with companies such as Sparkl Bands, Dude Wipes and Care/Of to market their products through her social media posts. Kailyn bought her 'dream home' in Middletown, Delaware, showing her $750,000 mansion in one of her TikTok videos.
According to sources, as of August 2023, her net worth has been estimated at over $1.7 million.