• Anthony Padilla is a YouTube personality with an estimated net worth of around $8 million
• He created the YouTube channel Smosh with his childhood friend Ian Hecox
• He left Smosh in 2017 to pursue independent video ventures
• He is currently dating Miel Bredouw and has previously been engaged to fellow YouTuber Kalel Cullen
• He has suffered from panic attacks and Henoch-Schonlein Purpura in the past

Known for movies
Short Info
| | |
| --- | --- |
| Fact | Anthony is also well-known for his animations that he made on Newgrounds in early 2003. |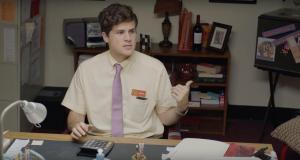 Who is Anthony Padilla?
Daniel Anthony Padilla was born on 16 September 1987, in Sacramento, California USA, and is a YouTube personality, best known through the YouTube channel Smosh, which he established with his childhood friend Ian Hecox, but which he's since left to run his own self-titled YouTube channel.
The Net Worth of Anthony Padilla
How rich is Anthony Padilla? As of mid-2018, sources inform us of a net worth that is over $8 million, earned through success on YouTube. He's been involved with the video-sharing website since 2005, and as he continues his career, it is expected that his wealth will also increase.
Early Life and YouTube Beginnings
Anthony grew up with two brothers; when he was two years old, his parents divorced. He later attended Del Campo High School located in Fair Oaks, California, and during this time, became friends with future YouTube collaborator Ian Hecox. After matriculating, the duo attended American River College, but dropped out after two years to pursue a career on YouTube. They started their website Smosh in 2002 before deciding to post content as a part of YouTube three years later.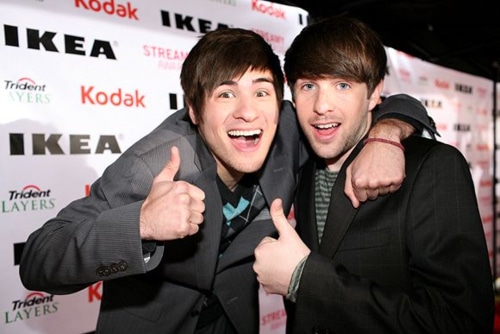 Shortly after joining YouTube, Smosh would become one of the most popular channels on the website; the name "Smosh" came from a misunderstanding of a friend explaining a mosh pit as a smosh pit.  The duo produced numerous comedic videos together, including lip sync videos, and the success of their "Pokemon Theme Music Video" led them to be featured in numerous high profile publications. They soon started to diversify their content, making short skits and online video series', including "That Damn Neighbor" and "Food Battle".
YouTube Success and Departure
Smosh would become one of the most subscribed channels on YouTube, and the demand for their videos led to further expansion, so they started doing vlog videos as well as playthroughs of video games. They had a series showcasing them eating food in and from various places, and answering questions from fans. In 2012, the two started three new YouTube channels, including ElSmosh, Shut Up! Cartoons, and Smosh Games. To cope with the increasing demand of content, they hired numerous other hosts to help them create content and manage their channels, but their video game-themed music videos still remained the strongest among all of their content.
Two years later they released a mobile app which gave access to their online content. They started collaborating with other companies, and even launched a web sitcom which features Smosh cast members as part of a team to help keep a pizza place going. In 2017, Padilla announced that he would be leaving the company to pursue independent video ventures, as he was experiencing a lack in creative freedom with the company. However, his friend Hecox announced that he would remain with the company. and see it through to the next phase.
HUGE THANK YOU to all of our BEAUTIFUL fans who came out to see us this weekend, the wonderful organizers of @VidCon for the best year yet, and our Smosh family/crew. OUR HEARTS ARE FULL!! ??❤️ pic.twitter.com/mXYyKH20oE

— Smosh (@smosh) June 25, 2018
Aftermath
Anthony later posted a video on his own YouTube channel, explaining that he left as he felt that the company handling Smosh were putting his creative decisions through a filter. After his departure, Smosh dropped significantly down the rankings of most subscribed channels, and their viewership also started to drop dramatically. It took many months before the channel was able to regain views and subscribers. Some people have urged him to go back to Smosh, but Padilla is intent on growing his own YouTube channel, which has now reached 2.6 million subscribers. He also mentioned that he is still close friends with Hecox, though the lack of collaborations between the both of them has left many speculating on the actual state of their friendship.
Personal Life
For his personal life, it is known that Padilla was engaged to fellow YouTuber Kalel Cullen, and they were in a relationship from 2010 to 2014. According to the both of them, their separation was decided mutually, and they have remained friends despite not appearing in each other's videos. Padilla later stated that he felt that the relationship was manipulative throughout those four years. In 2015, he started a relationship with another social media personality – Miel Bredouw – who is known for earning popularity through Vine, and her Instagram account mielmonster. They officially announced their relationship in 2017, but it's generally private, although they still infrequently post videos together.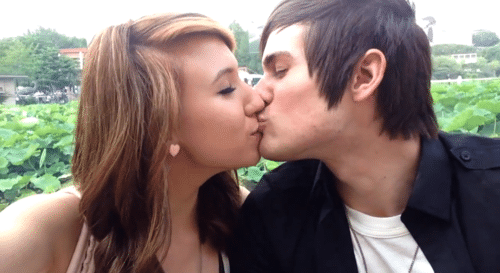 Anthony's had several health issues, including suffering panic attacks when he was younger, which he was convinced was hereditary. However, he stated later that he was cured, thanks to adopting healthier eating habits. Also when he was younger, he was diagnosed with Henoch-Schonlein Purpura, which left him stuck at home for four months. This was the time he learned how to code and better use the internet. The disease has remained dormant since being treated.
General Info
| | |
| --- | --- |
| Full Name | Anthony Padilla |
| Height | 1.8 m |
| Profession | Actor, Comedian, YouTuber, Film producer, Ultimate Assassin's Creed 3 Song, The Legend of Zelda Rap, Parents Suck |
| Nationality | American |
Family
| | |
| --- | --- |
| Parents | Leezah Padilla, Dan Padilla, Ultimate Assassin's Creed 3 Song, The Legend of Zelda Rap, Parents Suck |
| Siblings | Antoinette Padilla, Matthew Worrel, Brandon Worrel, Ultimate Assassin's Creed 3 Song, The Legend of Zelda Rap, Parents Suck |
Accomplishments
Social profile links
Facts
| # | Fact |
| --- | --- |
| 1 | Is a vegan. |
| 2 | Sacramento, CA, USA: Still Making smosh videos with Ian Hecox |
| 3 | Anthony is also well-known for his animations that he made on Newgrounds in early 2003. |
Movies
Producer
| Title | Year | Status | Character |
| --- | --- | --- | --- |
| Ninjago Dark Island | 2017 | TV Series co-producer | |
| Smosh | | TV Series producer - 324 episodes, 2006 - 2017 series producer - 9 episodes, 2006 - 2008 executive producer - 1 episode, 2016 | |
| The Big What If | 2016-2017 | TV Series producer - 7 episodes | |
| Every [Blank] Ever | 2015-2017 | TV Series producer - 10 episodes | |
| If [Blank] Were Real | 2009-2017 | TV Series producer - 13 episodes | |
| Smosh Babies | 2013-2017 | TV Series executive producer - 46 episodes | |
| Ghostmates | 2016 | executive producer | |
| Part Timers | 2016 | TV Series executive producer - 20 episodes | |
| Honest Game Trailers | 2014-2016 | TV Series executive producer - 81 episodes | |
| Smosh: The Movie | 2015 | executive producer | |
| Super Smosh | 2015 | TV Series executive producer - 1 episode | |
| 16-Bit High School | 2014 | TV Series executive producer - 12 episodes | |
| Oishi High School Battle | 2012-2014 | TV Series executive producer - 23 episodes | |
| Oishi High School Battle: Kawaii Collection Vol. 1 | 2013 | executive producer | |
| Just Shut Up! | 2013 | TV Series executive producer - 20 episodes | |
| Teleporting Fat Guy | 2012 | TV Series executive producer - 4 episodes | |
| Samurai! Daycare | 2012 | TV Series executive producer - 10 episodes | |
| Planets | 2012 | TV Series executive producer | |
| Weasel Town | 2012 | TV Series executive producer - 10 episodes | |
| Nature Break | 2012 | TV Series executive producer - 10 episodes | |
| Politicats | 2012 | TV Series executive producer | |
| Zombies VS. Ninjas: The Web Series | 2012 | TV Series executive producer - 10 episodes | |
| El Smosh | 2012 | TV Series producer - 36 episodes | |
| Krogzilla Gets a Job | 2012 | TV Series executive producer - 4 episodes | |
| Pubertina | 2012 | TV Series executive producer | |
| A Children's Guide to Social Survival | 2012 | TV Series executive producer | |
| Smosh Pit Weekly | 2011-2012 | TV Series producer - 55 episodes | |
| Ask Charlie | 2010-2011 | TV Series producer - 83 episodes | |
Writer
| Title | Year | Status | Character |
| --- | --- | --- | --- |
| Smosh | | TV Series 127 episodes, 2009 - 2017 written by - 155 episodes, 2007 - 2017 writer - 66 episodes, 2009 - 2012 screenplay - 6 episodes, 2006 - 2008 creator - 3 episodes, 2006 story editor - 1 episode, 2012 | |
| The Big What If | 2016-2017 | TV Series written by - 2 episodes | |
| Every [Blank] Ever | | TV Series 2 episodes, 2017 written by - 2 episodes, 2015 writer - 1 episode, 2015 | |
| If [Blank] Were Real | 2009-2017 | TV Series written by - 13 episodes | |
| Smosh Babies | 2013-2017 | TV Series creator - 48 episodes | |
| Part Timers | 2016 | TV Series created by - 20 episodes | |
| Smosh: The Movie | 2015 | based on the characters created by | |
| Super Smosh | | TV Series based on original characters created by - 1 episode, 2015 developed by - 1 episode, 2015 written by - 1 episode, 2015 | |
| Smosh's If It Were Real Saga | 2013 | | |
| Teleporting Fat Guy | 2012 | TV Series creator - 4 episodes | |
Actor
| Title | Year | Status | Character |
| --- | --- | --- | --- |
| Smosh | 2005-2017 | TV Series | Anthony / Mario / Susan / ... |
| FANtasies | 2017 | TV Series | Guest Star |
| Smosh Babies | 2013-2017 | TV Series | Baby Anthony / Anthony |
| If [Blank] Were Real | 2017 | TV Series | Mario / Timehop User / Boomerang Victim / ... |
| Winter Games 2017 | 2017 | TV Series | |
| Ghostmates | 2016 | | Charlie |
| Smosh Summer Games 2016: Camp | 2016 | TV Series | |
| Part Timers | 2016 | TV Series | Anton |
| Angry Birds | 2016 | | Hal (voice) |
| Winter Games 2016 | 2016 | TV Series | |
| Game Bang | 2016 | TV Series | |
| The Frog Kingdom 2: Sub-Zero Mission | 2016 | | Freddy |
| Ghostmates BTS | 2016 | | Charlie |
| Smosh: The Movie | 2015 | | Anthony |
| Super Smosh | 2015 | TV Series | Anthony |
| Every [Blank] Ever | 2015 | TV Series | Various |
| Turn Down for 2014 | 2014 | Video short | Smosh |
| Epic Rap Battles of History | 2014 | TV Series short | Raphael Sanzio |
| Your Grammar Sucks | 2013 | TV Series | Himelf |
| Red vs. Blue: Season 10 | 2012 | Video | Sentry #1 (voice) |
| Smosh Game Bang | 2012 | Video short | Anthony Padilla |
| El Smosh | 2012 | TV Series | Antonio |
| Red vs. Blue: Season 9 | 2011 | | Gun Guy #2 (voice) |
| YouTube Assassin | 2011 | TV Series | Anthony Padilla |
| Agents of Secret Stuff | 2010 | Short | Bryson |
| Call of Duty: Black Ops | 2010 | Video Game | 'Five' Zombie (voice, uncredited) |
| The Annoying Orange | 2010 | TV Series | Banana 1 |
| Sacrifice | 2010/I | | Lieutenant Mitch Miller |
| Lie with Me | 2004 | TV Movie | Boy Phillip (uncredited) |
Director
| Title | Year | Status | Character |
| --- | --- | --- | --- |
| Smosh | | TV Series 235 episodes, 2006 - 2015 series director - 3 episodes, 2006 segment director - 1 episode, 2009 | |
| If [Blank] Were Real | 2009-2013 | TV Series 12 episodes | |
| El Smosh | 2012 | TV Series | |
Editor
| Title | Year | Status | Character |
| --- | --- | --- | --- |
| Ninjago Dark Island | 2017 | TV Series | |
| Smosh | 2009-2014 | TV Series 216 episodes | |
| If [Blank] Were Real | 2010-2012 | TV Series 9 episodes | |
Miscellaneous
| Title | Year | Status | Character |
| --- | --- | --- | --- |
| Smosh | | TV Series co-founder - 4 episodes, 2016 smosh co-creator - 2 episodes, 2017 Smosh co-creator - 1 episode, 2017 | |
| The Big What If | 2016-2017 | TV Series co-founder - 9 episodes | |
| Every [Blank] Ever | 2017 | TV Series co-founder - 1 episode | |
Music Department
| Title | Year | Status | Character |
| --- | --- | --- | --- |
| Smosh | | TV Series lyrics - 4 episodes, 2009 - 2012 lyrics by - 3 episodes, 2006 - 2012 arranged & melody by - 1 episode, 2017 music performer - 1 episode, 2017 vocals - 1 episode, 2010 | |
Production Manager
| Title | Year | Status | Character |
| --- | --- | --- | --- |
| Smosh | 2013-2016 | TV Series post-production supervisor - 5 episodes | |
Self
| Title | Year | Status | Character |
| --- | --- | --- | --- |
| Smosh | 2006-2017 | TV Series | Himself / Narrator / Antoinette / ... |
| Hollywood Today Live | 2017 | TV Series | Himself |
| The Big What If | 2016 | TV Series | Himself / Various Characters |
| Chelsea | 2016 | TV Series | Himself |
| Ro's Life | 2016 | TV Series short | Himself |
| Scare Pewdiepie | 2016 | TV Mini-Series | Himself |
| Honest Game Trailers | 2015 | TV Series | Himself |
| Good Mythical Morning | 2015 | TV Series | Himself |
| Made in Hollywood | 2015 | TV Series | Himself |
| On the Spot Interviews | 2015 | TV Series documentary short | Himself |
| Today | 2015 | TV Series | Himself |
| Every [Blank] Ever | 2015 | TV Series | Himself / Various |
| Stream Dream | 2015 | Documentary | Himself |
| Nerdy Nummies | 2015 | TV Series | Himself |
| Prank It Forward | 2014 | TV Series short | Himself |
| Drama King | 2014 | TV Series | Himself |
| YouTubers React | 2012-2014 | TV Series | Himself |
| Video Game Life | 2014 | TV Series | Himself |
| Just Shut Up! | 2013 | TV Series | Himself |
| Smosh's If It Were Real Saga | 2013 | | Himself / Various Roles |
| The Mythical Show | 2013 | TV Series | Himself |
| If [Blank] Were Real | 2009-2013 | TV Series | Himself / Jack / Other Scientist / ... |
| Rewind YouTube Style 2012 | 2012 | Video short | Himself (as Smosh) |
| El Smosh | 2012 | TV Series | Himself |
| Alexis Joy VIP Access | 2011 | TV Series short | Himself |
| Ridiculousness | 2011 | TV Series | Himself |
| Smosh Pit Weekly | 2011 | TV Series | Himself |
Archive Footage
| Title | Year | Status | Character |
| --- | --- | --- | --- |
| Ro's Life | 2016 | TV Series short | Himself |
Awards
Won Awards
| Year | Award | Ceremony | Nomination | Movie |
| --- | --- | --- | --- | --- |
| 2014 | Streamy Award | The Streamy Awards | Best Gaming Series | |
Source:
IMDb
,
Wikipedia