Just a simple reminder that article is created and owned only by biographytribune.com. Article cannot be re-published in any other pages or documents. Copyright is protected by DMCA. All found copies will be reported.
Original source: https://biographytribune.com/who-is-youtuber-roman-atwood-his-wiki-wife-brittney-smith-net-worth-house-family-gaming-kids/
Who is Roman Atwood?
Roman Bernard Atwood, born on the 28th of May 1983, is an American YouTube personality, vlogger and prankster, who became known for his daily videos and pranks that he uploads onto his YouTube channels "RomanAtwoodVlogs" and "RomanAtwood." Both his channels are in the top 100 most subscribed channels on YouTube.
Roman Atwood's Early Life
Atwood was born in Millersport, Ohio, the son of Susan and Curt Dale Atwood, but no other information is known about his childhood and educational history. Ever since he was in high school, he has been fond of producing videos, and always had a knack for comedy. His two passions would eventually serve him well later in life.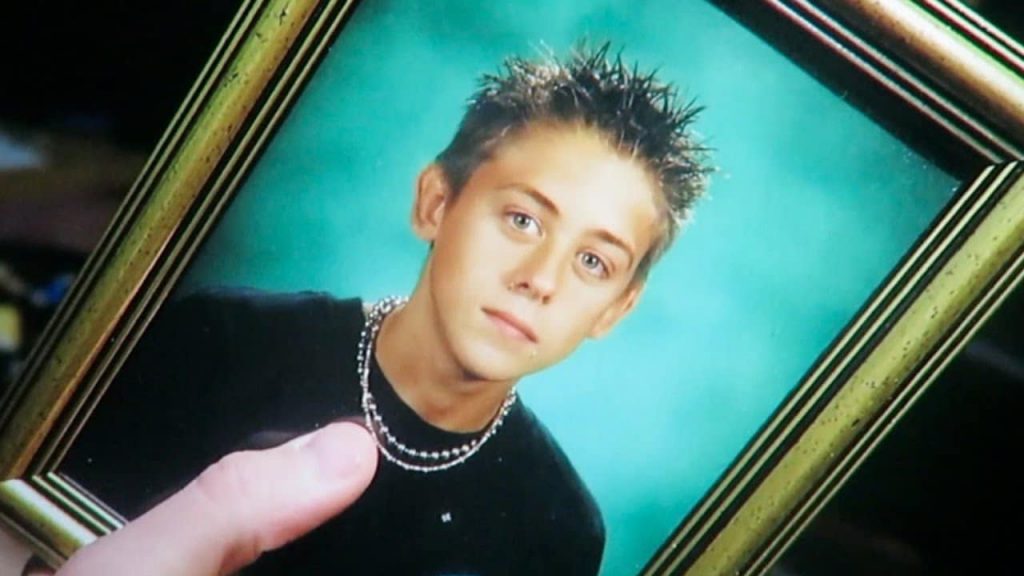 Roman Atwood's Career
Atwood's career started early in his 20s when he worked on various film projects and commercials in Ohio. He also produced a series of DVD's called "The Nerd Herd" and sold it on the "Warped Tour" in 2006. His early years in creating videos helped establish his career and his net worth, but while concurrently working in his family's rope factory, called Atwood Rope.
In 2009, Atwood decided to join the online video-sharing platform YouTube, and created his channel "RomanAtwood." After years of producing various sketches and pranks, in 2012 his channel received its breakthrough hit when he uploaded the video "Cops Get Owned!!!". From there, Atwood continued to create more prank videos which attracted millions of views, and went viral online. Some of his most memorable pranks include the "Plastic Ball Prank", in which he filled his home with thousands of plastic balls and turned it into a ball pit – the video was used by the car company Nissan, and made it to their "WithDad" campaign.
Another video that made Atwood famous is his "Anniversary Prank" video, in which he pulled a prank on his then long time girlfriend, Brittney Smith, by confessing that he cheated on her. Little did he know that Smith saw the camera he installed in their room and ran along with the prank, telling him that she cheated on him, too. Atwood's viral videos have received billions of views on YouTube, and have become a huge source of his wealth. In 2013 Atwood created another channel called "RomanAtwoodVlogs", on which he posts daily updates about his family. That same year, he also created his own merchandise line called "Smile More", selling shirts, hoodies and and various items. His second YouTube channel and merchandise line also help in increasing his net worth.
In 2016, Atwood tried joining the world of films, when he created "Natural Born Pranksters" with Vitaly Zdorovetskiy and Dennis Roady, released by Lionsgate. Unfortunately the film didn't do well at the box office, and received poor reviews from the critics.
Today, Atwood still continues to create videos for his channel "RomanAtwoodVlogs." Both his channels belong to the list of 100 most subscribed channels on YouTube – his millions of followers also led him to receive the Diamond Play Button award from YouTube.

Roman Atwood's Body Measurement
In terms of his body measurements, Atwood is 5 ft. 7 in. (1.75 m.) tall, but his weight is not available, although he has a fit body, proof that he takes care of his physique.
Life is so good 🙂 blessings on top of blessings ?.
New vlog is up now.https://t.co/UF3L6zpYgy pic.twitter.com/LCWLLC8yu5

— Roman Atwood (@RomanAtwood) May 20, 2018
Roman Atwood's Net Worth
As of late 2018 and based on authoritative sources, Atwood's net worth is reported to be over $8 million, acquired from his years in film projects, as a YouTube personality, plus the sales of his merchandise.
Roman Atwood's Personal Life
In terms of his personal life, Atwood is married to Brittney Smith, who he met at a friend's wedding, and they have been together since 2008. They eventually married in July 2018 in Hawaii. They have two children together, Kane Alexander Atwood and Cora Atwood, and also take care of Noah Vaugh Atwood, Atwood's son with his first wife, Shanna Riley, to whom he was married from 2001 to 2008. He caught her cheating on him while on a vacation, and he filed for a divorce. They had just one son together, Noah, who is now in Atwood's custody.
Roman Atwood Controversy
In 2014, Atwood was arrested by the Columbus Police Department along with his accomplices after he pulled a prank pretending to rob an ATM in public. He was arrested due to inducing panic and disorderly conduct but ultimately won the case on the basis of expression of art and freedom of speech.