• Zoie Burgher is a former Twitch star who was banned from the streaming service for content that was considered overly sexual.
• She is a graduate of the University of Arizona and has over 1 million subscribers on YouTube.
• She is currently in a relationship with another YouTube star, D'Angelo.
• She is 4ft 11ins (1.5m) tall and has dark brown eyes and blonde hair.
• She has a large following on Twitter and Instagram with over 570,000 and 220,000 followers respectively.

Who is Zoie Burgher?
Zoie Burgher is a former Twitch star, who was banned from the streaming service, as the content she uploaded was regarded as overly sexual.
Zoie Burgher Wiki: Age, Childhood, and Education
Born as Zoie Erena Burgher on the 29th November 1995, in Miami, Florida USA, she spent her childhood in her hometown, and after high school enrolled at the University of Arizona, majoring in international affairs.
Career Beginnings
Following her graduation, Zoie launched her career; she started uploading videos of herself on Twitch while playing various video games. Her content soon became sexual, and once discovered by the officials, she was banned from Twitch, and the ban is still on. After this happened, Zoie turned to YouTube, and her first video was uploaded in 2016. Zoie continued to upload videos, which were on the verge of breaking YouTube rules. Nevertheless, the number of her subscribers continued to increase and in no time she had more than 200,000 subscribers.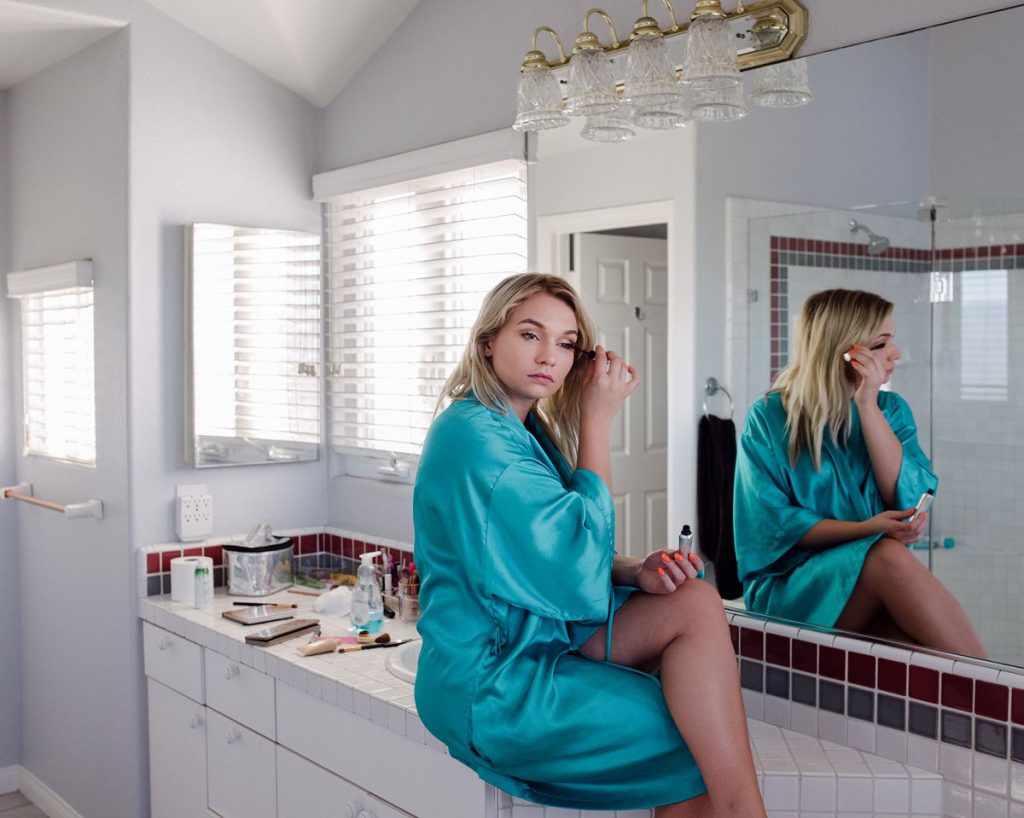 Rise to Prominence
Gradually, Zoie was becoming more popular and the content she uploaded now became entirely sexual. She focused on twerking videos, and also introduced web series in which she would play games with her girlfriends in bikinis. This only increased her popularity, and she was closing on 500,000 subscribers, a number that continued to increase and now is over a million.
Her videos have been viewed more than 14 million times, and some of her most popular include "I twerked and promised nudes for social media fame. (Unedited, WATCH ALL for surprise confession)", which now has close to two million views, then "Choosing My Breast Size w/ Dr. Trenton C. Jones M.D., Board Certified Plastic Surgeon", which has over 1.7 million views, "(SKYPE CALL) Mother Who Caught Her Son Watching My Channel", with over 1.4 million views, and "Zoie Burgher Learns to Twerk ft Scarce! (Sssniperwolf Diss Dance Tutorial)", which also has around 1.4 million views, among numerous others that have only increased her popularity and wealth. To speak further of her success, Zoie has started her own Patreon page,  through which she has sold her pictures and videos to her die-hard fans, so contributing significantly to her wealth.
Zoie Burgher Net Worth
~$150,000
Zoie Burgher Personal Life, Dating, Boyfriend
Zoie is in a relationship with another YouTube star, named D'Angelo; the two have been together for quite some time, and are often featured in each other's videos.
Zoie Burgher Internet Fame
Zoie Burgher Height, Weight, and Body Measurements
Stands at 4ft 11ins (1.5m)
Eyes are dark brown
Blonde hair
Zoie has undergone breast enlargement surgery, which helped her attract more attention to herself
Source:
IMDb
,
Wikipedia