• Impractical Jokers is a hidden camera reality TV series produced by North-South Productions
• The show stars the four members of The Tenderloins: Brian 'Q' Quinn, James 'Murr' Murray, Salvatore 'Sal' Vulcano and Joseph 'Joe' Gatto
• The Tenderloins formed in 1999 and began uploading their videos to YouTube, Myspace and Metacafe to gain fans
• The group was eventually spotted by Spike TV and truTV, leading to the creation of their show, Impractical Jokers
• Impractical Jokers net worth is estimated to be over $2.5 million, with James Murray having the largest individual net worth

Known for movies
Short Info
| | |
| --- | --- |
| Date Of Birth | March 14, 1976 |
| Fact | Quinn is a soccer fan and a supporter of Manchester United. |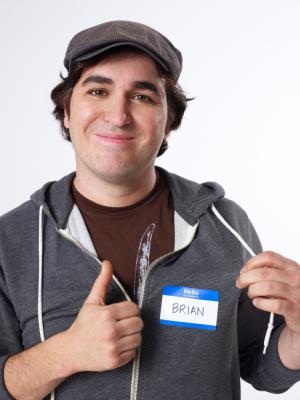 Who are Impractical Jokers?
Impractical Jokers is a hidden camera reality TV series, that began on TruTV on the 15th of December 2011, produced by North-South Productions. The show involves a group of four men, also known as The Tenderloins, the members of which are Brian 'Q' Quinn, James 'Murr' Murray, Salvatore 'Sal' Vulcano and Joseph 'Joe' Gatto. In the show, they come up with pranks for one another, which they then have to put on passersby in front of hidden cameras. The show is still ongoing.
How It Began
The aforementioned four members of the comedy group met while they were still in high school, specifically during their freshman year in 1990 while attending Monsignor Farrell High School, Staten Island in New York City. Way back in 1999, there was no mention of Impractical Jokers as we know them today. Instead, two of the now popular four – James Murray and Sal Vulcano – formed a comedy troupe called The Tenderloins with two other members. After James Murray finished college, he worked on the Staten Island Ferry, when he ran into Sal. Joe Gatto and Mike Boccio also joined them at the time, and after they came up with the idea of doing comedy for a living, they practiced improvisation at Joe's house three times a week for six months. However, Joe still didn't perform with the group when they started – they toured the local areas for a year before Joe Gatto joined them in 2000. They remained this way for the next six years, until Brian Quinn finally joined them in 2006. They were still The Tenderloins at this point, and as it took a while for them to accumulate enough resources and recognition to start their own show, Impractical Jokers didn't begin until five years later.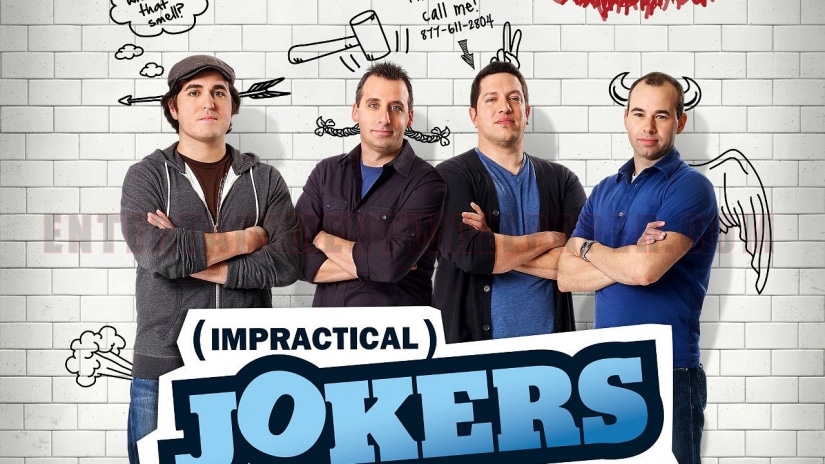 Their Rise to Glory
While at first they only performed at improvisation comedy festivals, the group later switched their focus to filmed comedy sketches. Their fifth unmentioned member before this time was Gideon Horowitz, who had left the group for unspecified reasons. After Mike Boccio also decided to leave The Tenderloins, Brian Quinn finally joined the fold, and thus The Tenderloins were set in place. In 2006, they began uploading their videos to YouTube, Myspace and Metacafe, through which they were eventually able to garner a large number of fans. Subsequently, they decided to enter NBC's "It's Your Show" contest in 2007, where they ultimately took the $100,000 prize home with their comedy sketch entitled "Time Thugs." When this is combined with their online success, it makes-up the resume of an overall impressive and popular comedy troupe.
The Tenderloins Show
After their popularity boost, they were eventually spotted by Spike TV, which offered them a contract for a scripted comedy pilot based on their personal lives. This was supposed to start "The Tenderloins" show, but eventually nothing happened, as although the pilot was shot on various locations on Staten Island and in other parts of New York City, Spike TV eventually gave up on the idea. The Tenderloins actually shot another pilot for the 2009 New York Television Festival, which was also never turned into a show.
Pre-sale starts now for The Cranjis McBasketball World Comedy Tour stops in Atlantic City at @BorgataAC on Aug. 24 and San Antonio at @MajesticEmpire on Sept. 8. Get your tickets today at https://t.co/MUPdD0Aah7 pic.twitter.com/Ip01W5vvpA

— The Tenderloins (@thetenderloins) June 20, 2018
The Impractical Jokers Show
The group was finally contacted by another media giant, this time truTV, which offered them a chance to create their own series as The Tenderloins, and a contract was signed in April 2011, and their new series was announced entitled "Impractical Jokers." The show premiered on the 15
th
of December 2011, and its first season had 16 episodes, and was seen by over 32 million people. The first episode of the second season premiered on the 13
th
of December 2012, and it was followed up by 27 more. The third season came with 31 episodes, the first of which landed on TV on the 2
nd
of January 2014. Subsequently, it was announced by truTV on the 21
st
of April 2014 that the series would get a 26-episode-long fourth season, which was followed up by a six-episode-long spinoff series entitled "Jokers Wild!" The fifth season of the show started in February 2016, while the sixth one started on the 9
th
of February 2017. Their seventh season began also in February, in 2018, while in March truTV announced an eighth season, which is set to start in February 2019. Additionally, truTV released a statement that the production of the film entitled "Impractical Jokers Movie" will begin at some point in the first half of 2018.
What Makes Them Special
Unlike most pranksters who come up with their own ideas, Impractical Jokers come up with ideas for one another, which sets them apart from everyone else. One of the four is placed in a situation in a public place (e.g. a worker at an ice-cream stall), while the other three tell them what he needs to do on the fly, as they can both see and hear him, as well as communicate with him through a tiny undetectable earphone.
The Tenderloins Radio Show
Murray and the other three members recorded their first radio episode, "The Tenderloins Radio Show", in early 2017, which premiered on SiriusXM Radio on channel 94 – also known as "Comedy Greats "- on the 17th of August in the same year. The episodes are an hour's length, and feature the group's prank calls as well as their spoken and typed answers to e-mails from their fans. The show airs on 6PM on Thursdays, while the re-runs are every Friday at 11AM.
What is Impractical Jokers' Net Worth?
Have you ever wondered how rich Impractical Jokers are, as of mid-2018? According to various authoritative sources, it has been estimated that the current total of their accumulated wealth is over $2.5 million, while their current annual income unknown. Specifically, James Murray has the largest net worth of over $1 million, while Joe Gatto and Brian Quinn have a net worth of approximately $500,000, and lastly, Sal Vulcano has a net worth of close to $400,000.
General Info
| | |
| --- | --- |
| Date Of Birth | March 14, 1976 |
| Profession | Television producer, Comedian, Actor, Actor, Comedian, Television producer |
| Education | Monsignor Farrell High School, Monsignor Farrell High School |
| Nationality | American, American |
Accomplishments
| | |
| --- | --- |
| TV Shows | Impractical Jokers, Impractical Jokers |
Social profile links
Facts
| # | Fact |
| --- | --- |
| 1 | Quinn is a soccer fan and a supporter of Manchester United. |
| 2 | Member of New York comedy troupe The Tenderloins. |
| 3 | Co-hosts the popular weekly podcast Tell 'Em Steve-Dave! with friends Bryan Johnson and Walter Flanagan of Mallrats fame. |
Pictures
Movies
Producer
| Title | Year | Status | Character |
| --- | --- | --- | --- |
| Impractical Jokers: Inside Jokes | 2016-2017 | TV Series executive producer - 19 episodes | |
| Impractical Jokers | 2011-2017 | TV Series executive producer - 92 episodes | |
| Impractical Jokers: One Night at the Grand | 2016 | TV Movie executive producer | |
| Impractical Jokers Practically Live Tour Special | 2015 | TV Movie executive producer | |
| Jokers Wild | 2014 | TV Series executive producer - 1 episode | |
Actor
| Title | Year | Status | Character |
| --- | --- | --- | --- |
| Untitled Adam Green Project | 2017 | post-production | Austin |
| Tell 'Em Steve Dave Clay Animation Movie | 2017 | | Brian Quinn (voice) |
| 12 Monkeys | 2016 | TV Series | Dale |
| Kabukiman's Cocktail Corner | 2015 | TV Series short | Johnny Rush |
| Some Guys Are Bigger Than Others | 2014 | Short | Quinn |
| Impractical Jokers: Dirty Little Secrets | 2013 | TV Series | Q |
| Jay and Silent Bob's Super Groovy Cartoon Movie | 2013 | | Perplexed Bystander (voice) |
| The Little Slutty Mermaid | 2008 | Video short | Brian |
| Time Thugs | 2006 | Video short | Time Thug |
| A Terrorist Ate My Brain | 2006 | Short | Zombie |
| Vulgar | 2000 | | Traffic Cop |
| Big Helium Dog | 1999 | | Vance |
| Dogma | 1999 | | Man Holding Mooby Figurine in Airport (uncredited) |
| Kriegsbilder | 1996 | | Private |
Special Effects
| Title | Year | Status | Character |
| --- | --- | --- | --- |
| Metamorphosis: The Alien Factor | 1990 | makeup effects coordinator / special effects coordinator | |
Make Up Department
| Title | Year | Status | Character |
| --- | --- | --- | --- |
| 44 | 2007 | special makeup effects artist | |
| A Terrorist Ate My Brain | 2006 | Short special makeup effects artist | |
Writer
| Title | Year | Status | Character |
| --- | --- | --- | --- |
| The Tenderloins | 2009 | TV Movie | |
Self
| Title | Year | Status | Character |
| --- | --- | --- | --- |
| Impractical Jokers | 2011-2017 | TV Series | Himself |
| The Carbonaro Effect | 2017 | TV Series | Himself |
| Drunk History: UK | 2017 | TV Series | Himself |
| Impractical Jokers: Inside Jokes | 2016-2017 | TV Series | Himself |
| Live with Kelly and Michael | 2016 | TV Series | Himself - Guest |
| Impractical Jokers: One Night at the Grand | 2016 | TV Movie | Himself |
| Impractical Jokers: British Invasion | 2016 | TV Movie | Himself |
| The Edge and Christian Show That Totally Reeks of Awesomeness | 2016 | TV Series | Himself |
| Comic Book Men | 2014-2016 | TV Series | Himself |
| Last Call with Carson Daly | 2015 | TV Series | Himself |
| Late Night with Seth Meyers | 2014-2015 | TV Series | Himself - 'Impractical Jokers' / Himself - Impractical Jokers |
| Impractical Jokers Live Punishment Pre Show | 2015 | TV Movie | Himself |
| Impractical Jokers Punishments: Funny 'Cause It Hurts | 2015 | TV Movie | Himself |
| Rachael Ray | 2015 | TV Series | Himself |
| Impractical Jokers Practically Live Tour Special | 2015 | TV Movie | Himself |
| The View | 2015 | TV Series | Himself |
| Jokers Wild | 2014 | TV Series | Himself |
| Katie | 2014 | TV Series | Himself |
| The Queen Latifah Show | 2014 | TV Series | Himself - Impractical Jokers |
| Today | 2014 | TV Series | Himself |
| Conan | 2014 | TV Series | Himself |
| Jokers After Party | 2014 | TV Series | Himself |
| Tell 'Em Steve-Dave Puppet Theatre | 2013 | | Himself |
| Big Morning Buzz Live | 2013 | TV Series | Himself - Panelist |
| The Tenderloins | 2009 | TV Movie | Himself |
Source:
IMDb
,
Wikipedia